When pre-ordered, this item normally ships within 10 working days
Introduce a 2.4 GHz transceiver to your design with the nRF T Click Board™! MikroElektronika has introduced a compact add-on board that incorporates the nRF24L01P 2.4 GHz transceiver module with an embedded baseband protocol engine.
The nRF T Click Board™ carries an onboard PCB trace antenna, which basically differentiates the Click Board™ from the other two nRF Click Boards™. The module supports air data rates of 250 Kbps, 1 Mbps and 2 Mbps, and is designed for operation in the worldwide ISM frequency band at 2.400.
View full details
SKU: MIKROE-1305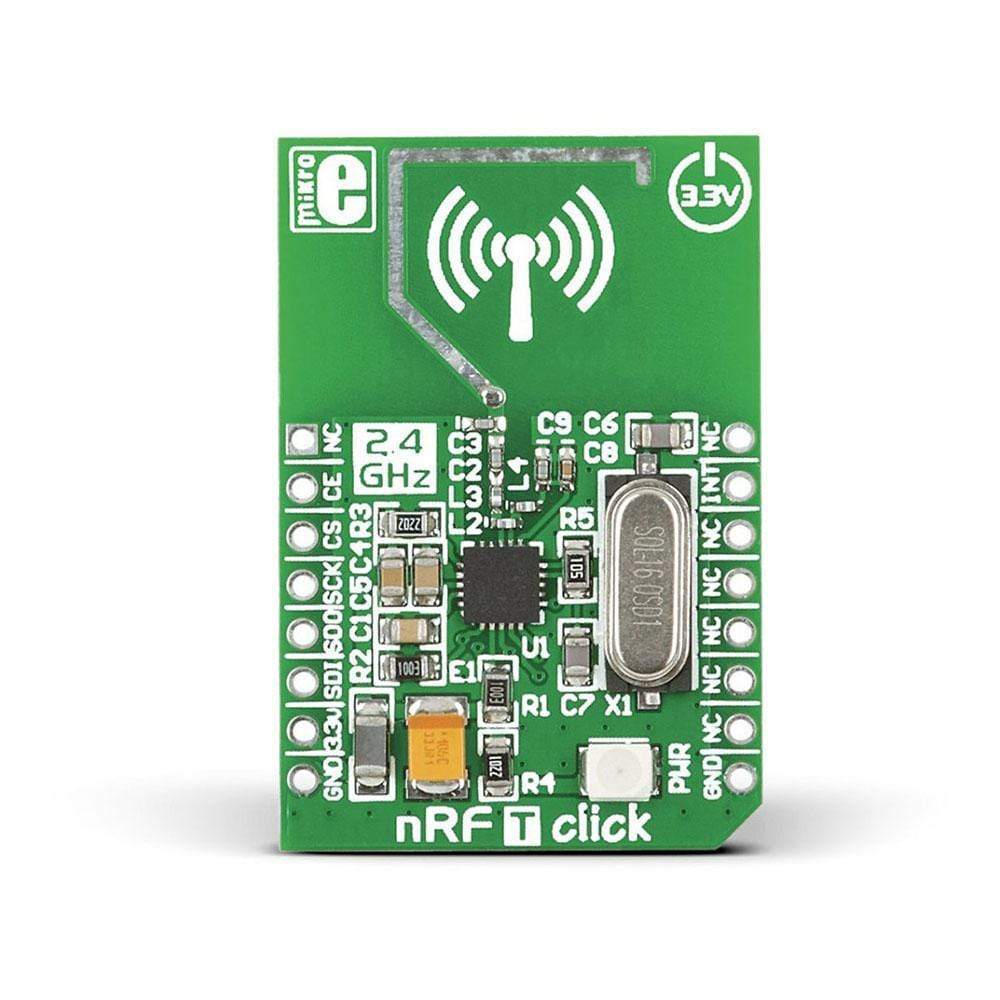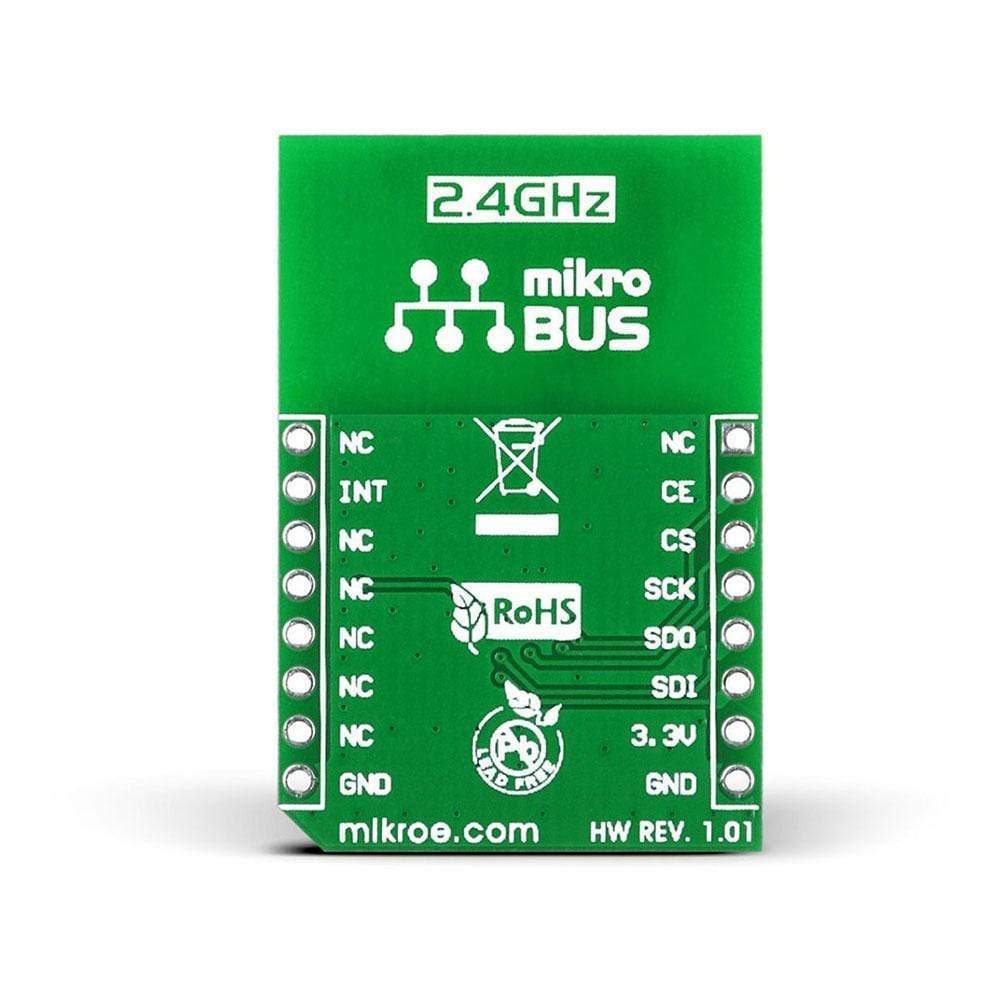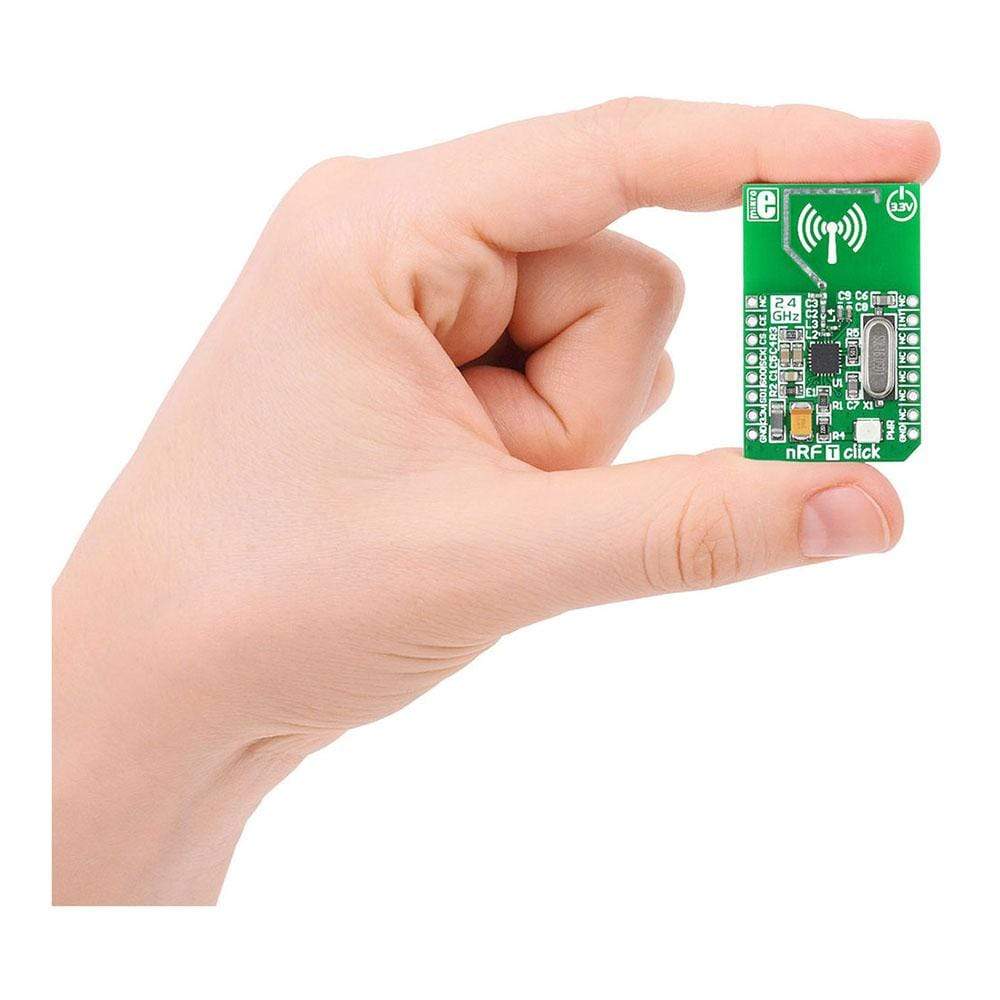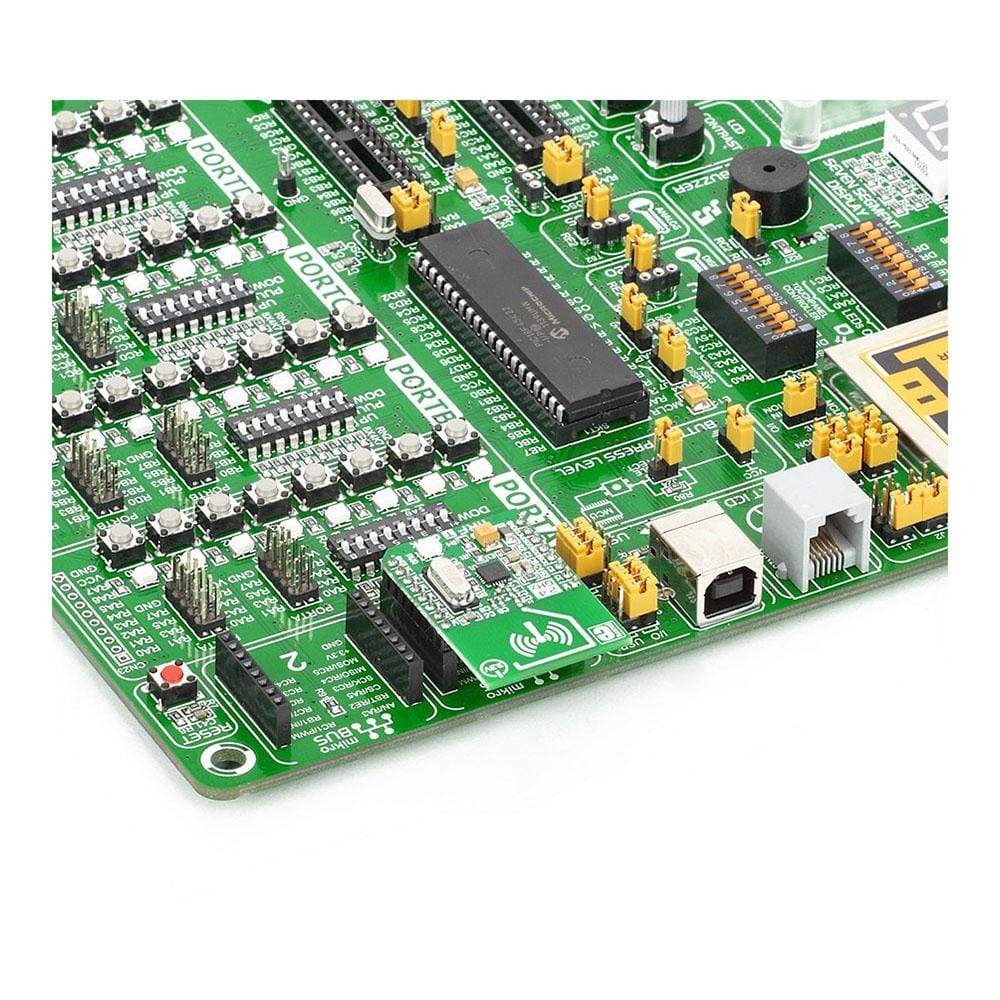 IC/Module: nRF24L01P 2.4 GHz Transceiver Module
nRF24L01P is a highly integrated, ultra low-power transceiver IC for the 2.4GHz ISM band. It supports 250kbps, 1Mbps and 2Mbps on air data rates. The module provides automatic packet handling with a 1.9 to 3.6V supply range. The only way it is different to nRF24L01 is a 250Kbps data rate.
Alternative Antenna Options
Two other nRF Click Board™s (nRF S Click Board™ and nRF C Click Board™) with on-board nRF24L01P chip are also available, which differ only with the type of antenna. While the nRF T Click Board™ comes with a PCB trace antenna, nRF S Click Board™ has SMA antenna connector and nRF C Click Board™ comes with an SMD chip antenna.
nRF T Click Board
Frequently Asked Questions
Have a Question?
Be the first to ask a question about this.
Ask a Question