When pre-ordered, this item normally ships within 10 working days
The 7-Seg Click Board™ is an accessory board that allows users to add a 2-digit seven-segment display to the device. This compact board includes two onboard 74HC595 8-bit serial-in, parallel-out shift registers and two seven-segment displays. The 74HC595 shift register has an 8-bit storage register and an 8-bit shift register. The data is written to the shift register serially and then latched onto the storage register. The 7seg Click Board™ uses the Serial Peripheral Interface (SPI) to communicate with the target board microcontroller. The board is designed to operate using a 3.3V or 5V power supply, selectable by an SMD jumper. The power indicator LED is available onboard.
The 7-Seg Click Board™ is ideal for adding a popular 7-segment display to the device while using only 4 microcontroller pins. The green LED denotes the status of the power supply.
View full details
SKU: MIKROE-1201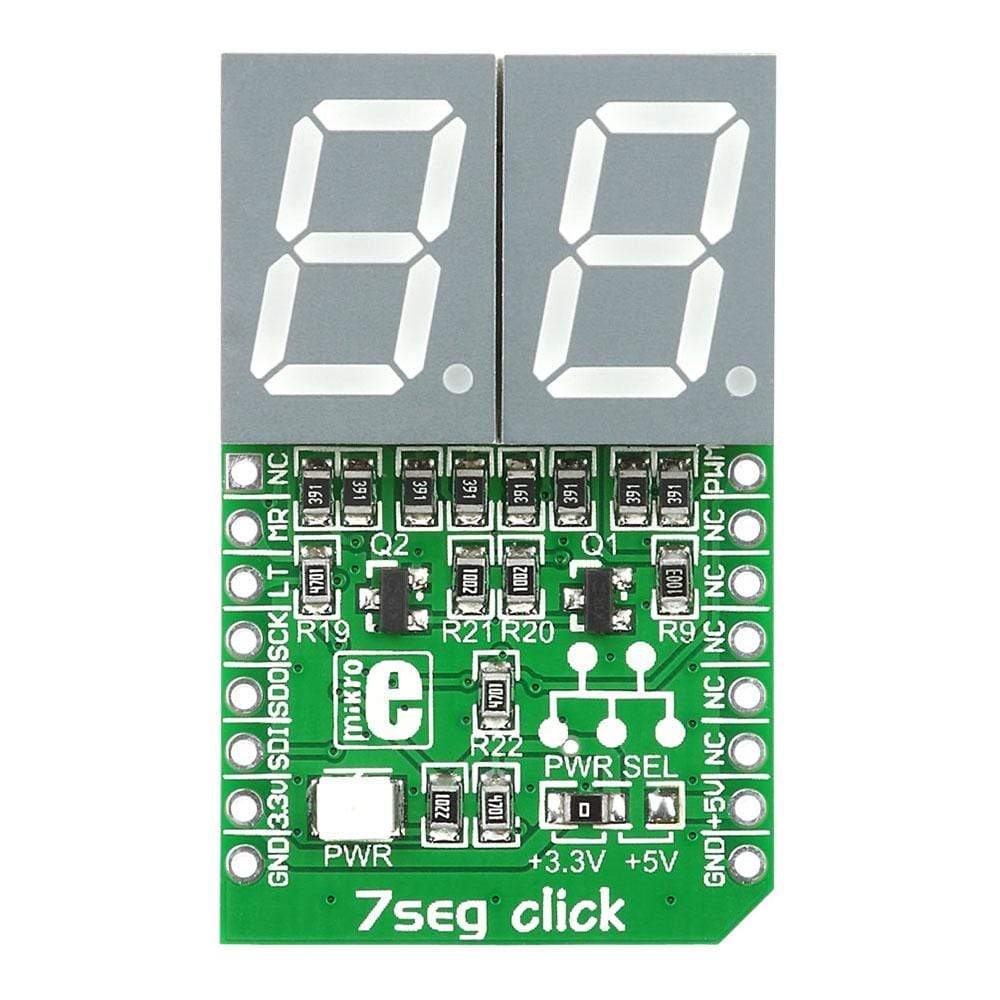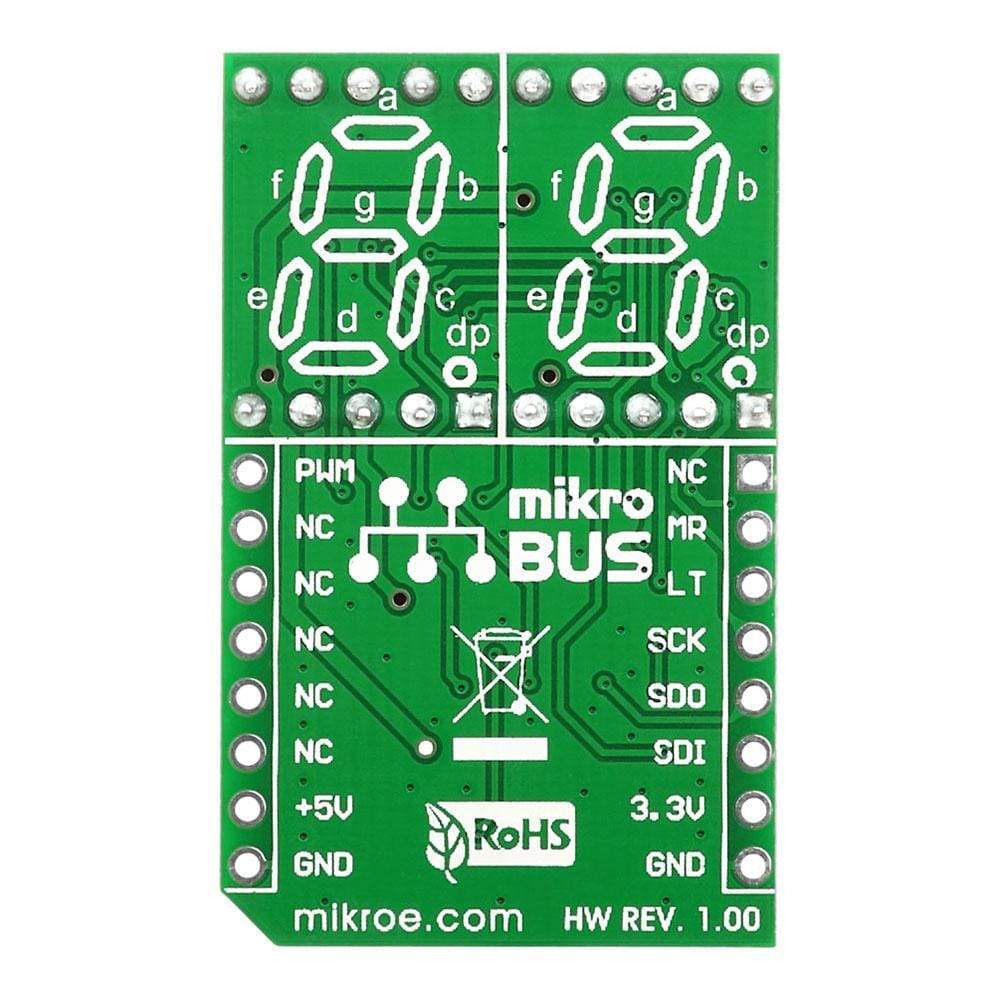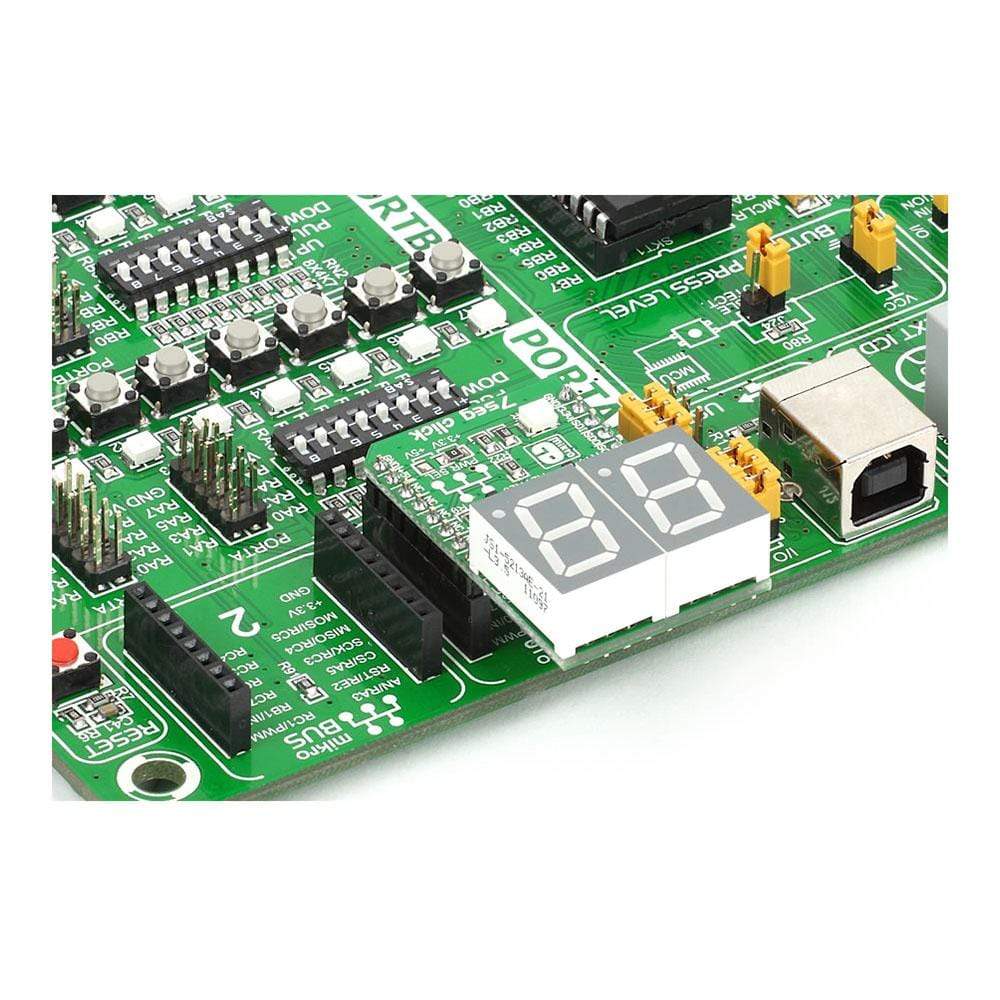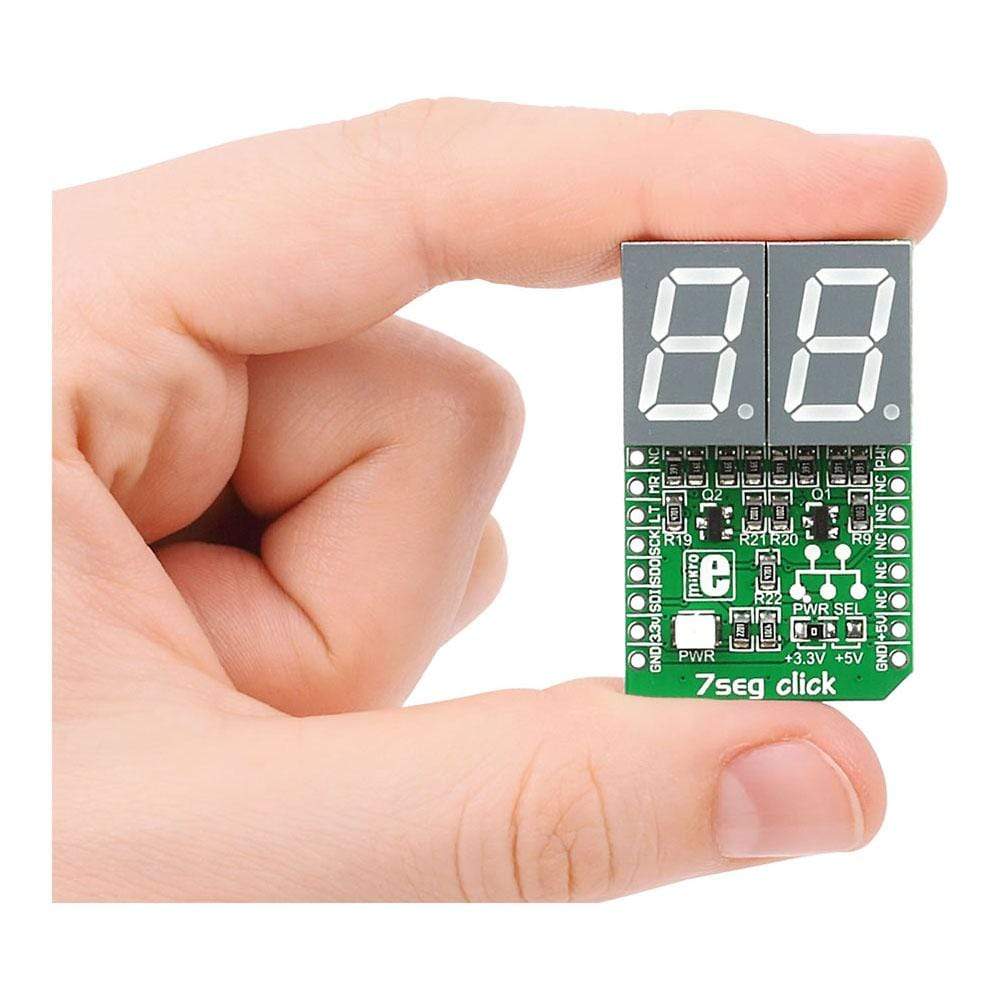 IC/Module: 74HC595 8-bit Serial-In, Parallel-Out Shift Register
74HC595 is an 8-stage serial shift register that feeds an 8-bit D-type storage register with parallel 3-state outputs. Separate clocks are provided for both the shift and storage register. Both the clocks, i.e, shift register clock (SRCLK) and storage register clock (RCLK), are positive-edge triggered. When connected together, the shift register always is one clock pulse ahead of the storage register.
SMD Jumpers
7seg Click Board™ features a J1 SMD jumper, which enable the user to switch between 3.3V or 5V power supply. By default, J1 jumper is soldered in 3.3V position.
7-Seg Click Board
Frequently Asked Questions
Have a Question?
Be the first to ask a question about this.
Ask a Question
Download Files