When pre-ordered, this item normally ships within 10 working days
The VOLT - Smart USB Li-Po Battery Charger makes it possible for the users to charge the battery of their devices over a USB connector. This intelligently designed Lithium-Polymer battery charger serves as a reliable power source for devices that are constantly hungry for more battery backup or USB power supply. The ability of the VOLT - Smart USB Li-Po battery charger to charge the battery over USB connector is attributable to its in-built MCP73832 linear charge power management circuitry. This power management controller limits the charge current based on die temperature during high power or high ambient conditions.
This thermal regulation optimises the charge cycle time and thus makes this lithium-ion polymer battery charger a dependable and safe charger for user.
View full details
SKU: MIKROE-1198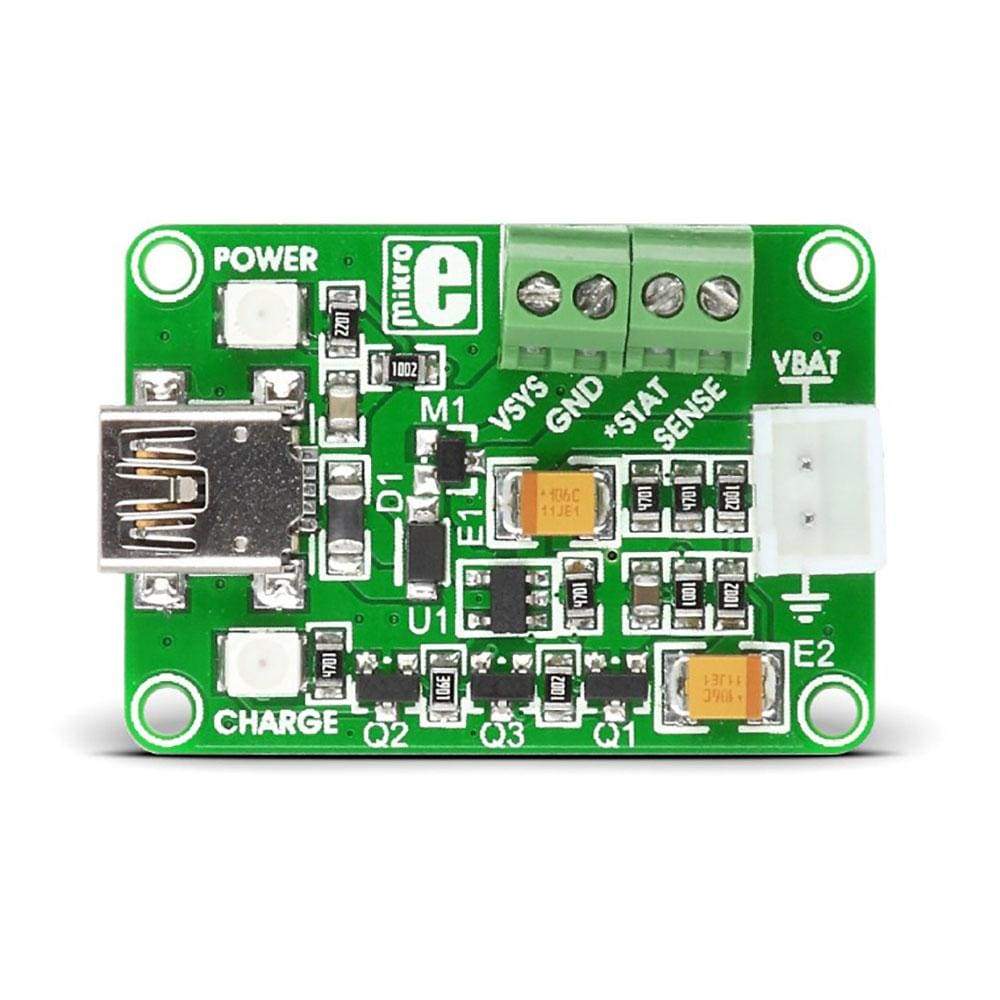 The VOLT is a smart USB Li-Polymer battery charger. It features power management circuitry with an MCP73832, which can charge the battery over USB connector. Using provided screw terminals (VSYS and GND) VOLT can also be used to power your target device from battery (Vbat) or USB (5V). When USB is connected battery is charging and VSYS outputs 5V. Power LED is active when either USB or battery is connected, while Charge LED lights up only when battery is charging. Additional screw terminals with STAT and SENSE lines enable battery charge monitoring.
VOLT - Smart USB Li-Po Battery Charger Board
Frequently Asked Questions
Have a Question?
Be the first to ask a question about this.
Ask a Question