When pre-ordered, this item normally ships within 10 working days
Introduce accelerometer functionality to the device with the Accel Click Board™. This accessory board features an ultra-low power ADXL345 3-axis digital accelerometer capable of high-resolution measurement up to 16g. The high resolution (13-bit) allows measurement of inclination changes less than 1.0'. The module is packed with special sensing functions, which includes activity/inactivity sensing, tap sensing, free-fall sensing. Accel Click Board™ is integrated with a 32-level first-in-first-out (FIFO) buffer, which can be used to store data to minimize host processor intervention. The board communicates using an I2C or SPI interface with the target board microcontroller, which can be selected using the J1, J2 and J3 SMD jumpers.
The Accel Click Board™ is designed to use a 3.3V power supply only. The green LED diode denotes the power supply status. With such features, this measurement board is an ideal choice for defence and aerospace applications, mobile devices, medical and industrial instrumentation, hard drive protection and many more.
View full details
SKU: MIKROE-1194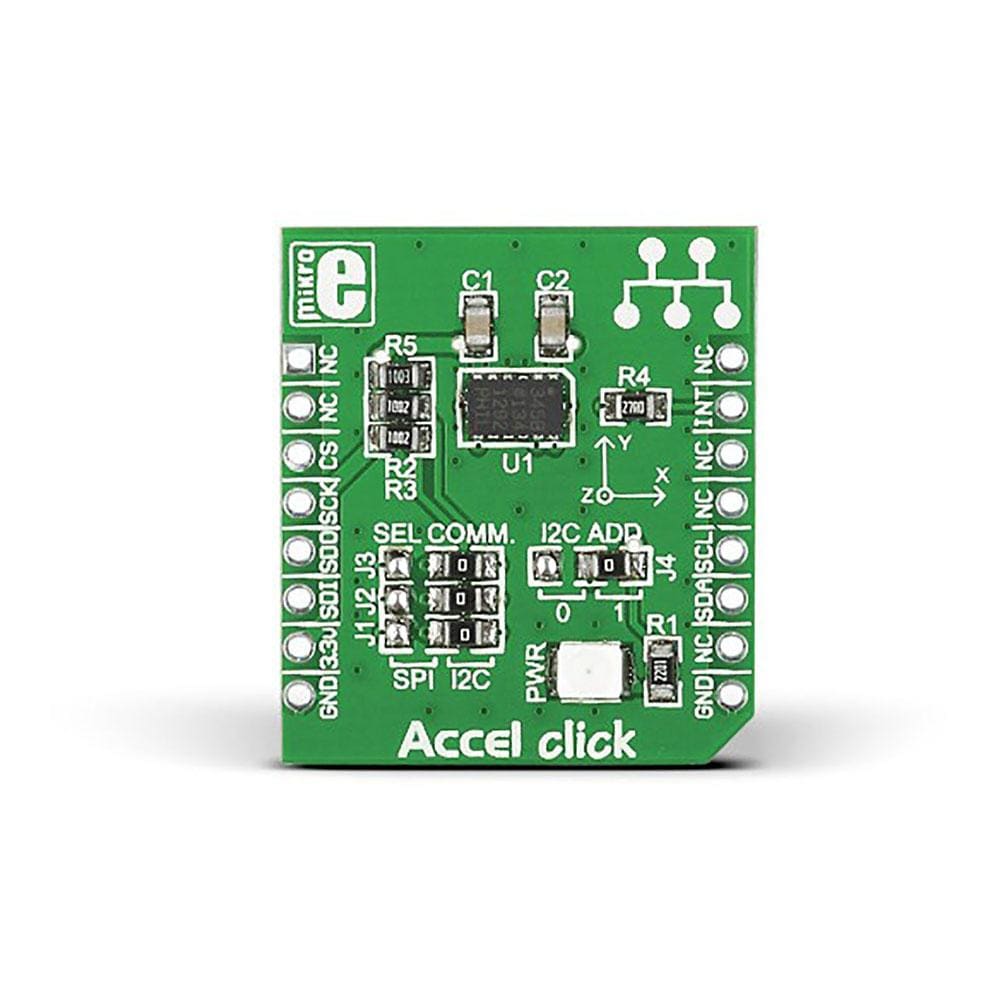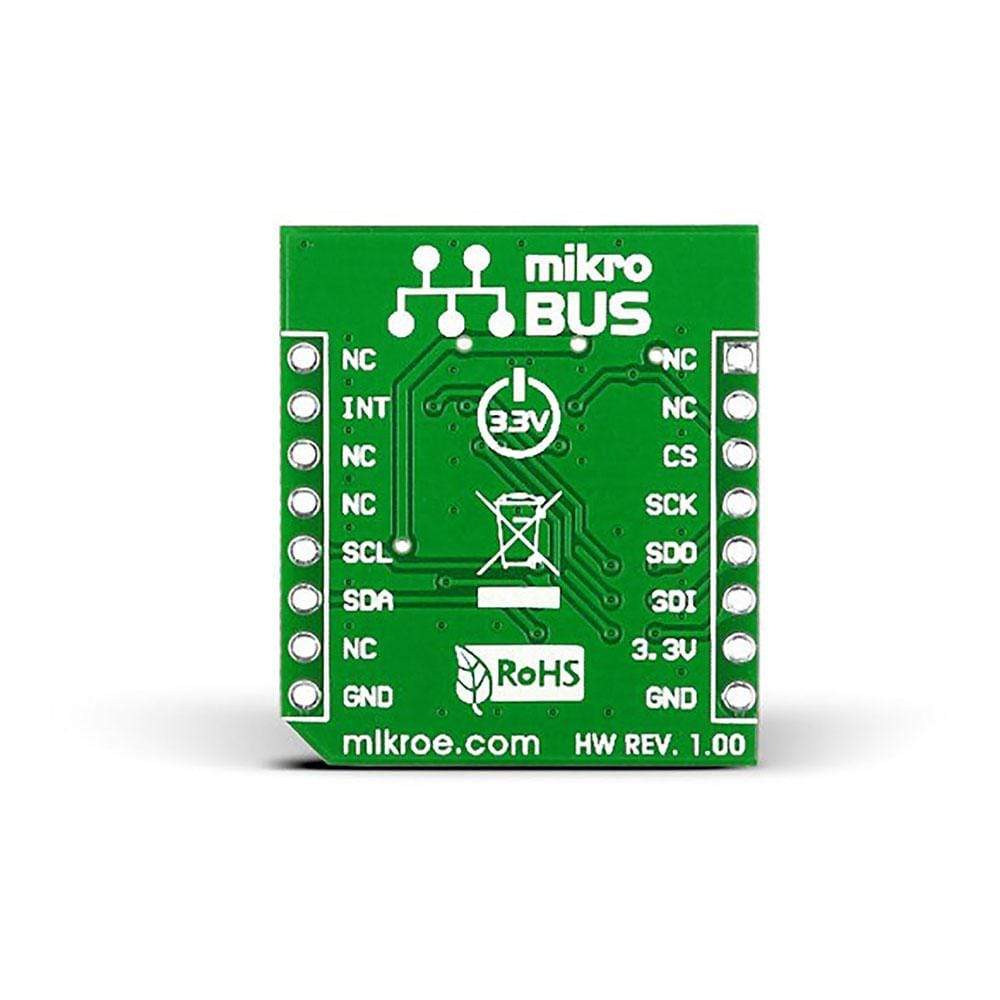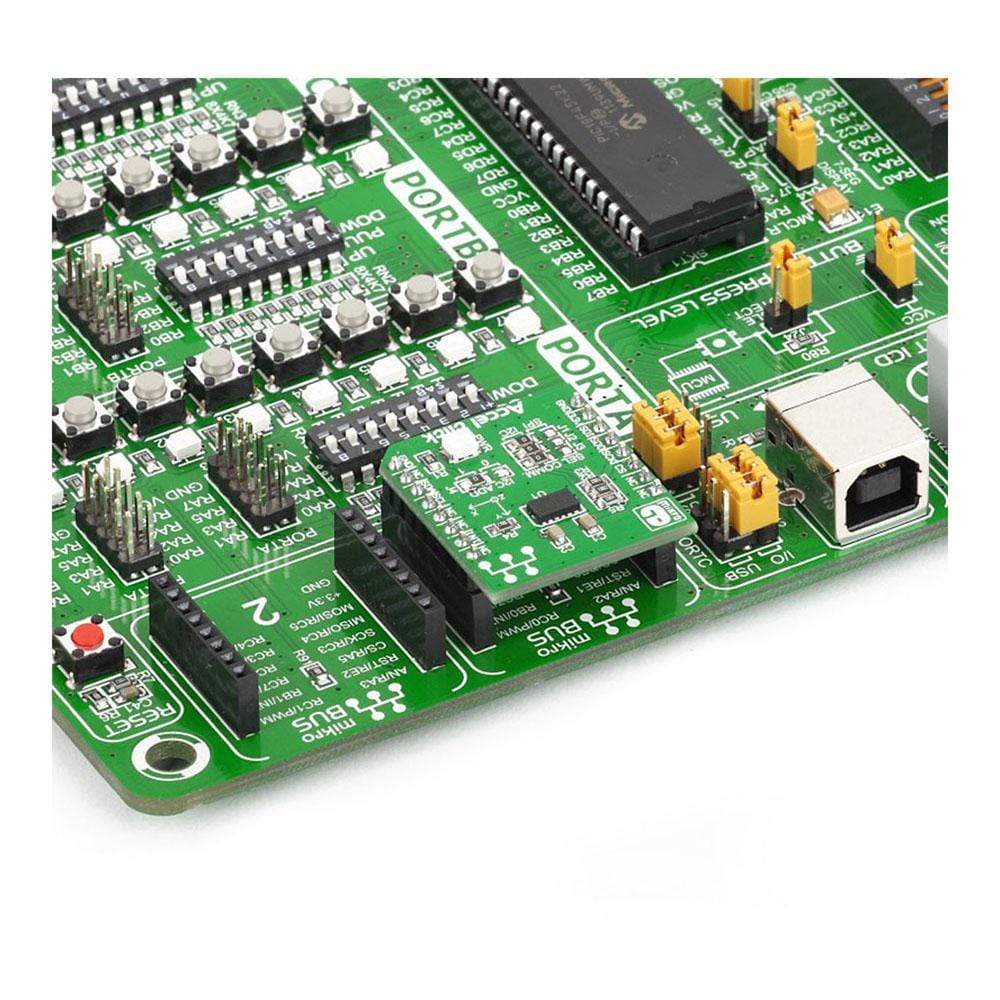 The Accel Click Board™ is an accessory board in mikroBUS form factor. It features ADXL345 3-axis accelerometer module with ultra-low power and high resolution (13-bit) measurement, from Analog Devices. Module supports several sensing functions such as single/double tap detection, activity/inactivity monitoring, free-fall detection etc. It has memory management system with a 32-level FIFO buffer to store data with minimized host processor activity. Board is designed to use 3.3V power supply only.
Accel Click Board
Frequently Asked Questions
Have a Question?
Be the first to ask a question about this.
Ask a Question
Download Files