When pre-ordered, this item normally ships within 10 working days
The mikroMedia™ for STM32 M4 is a compact multimedia board featuring a 320x240 colour TFT display with a touch screen. It also incorporates other modules, including stereo MP3 codec chip, accelerometer, 8 Mbit serial Flash memory, microSD memory card slot, USB interface and onboard battery charger.
Based on 32-bit STM32F407VGT6 microcontroller, mikroMedia™ for STM32 M4 board comes pre-programmed with a fast USB HID Bootloader, such as MikroProg for STM32 or ST-LINK, and so it
View full details
SKU: MIKROE-1102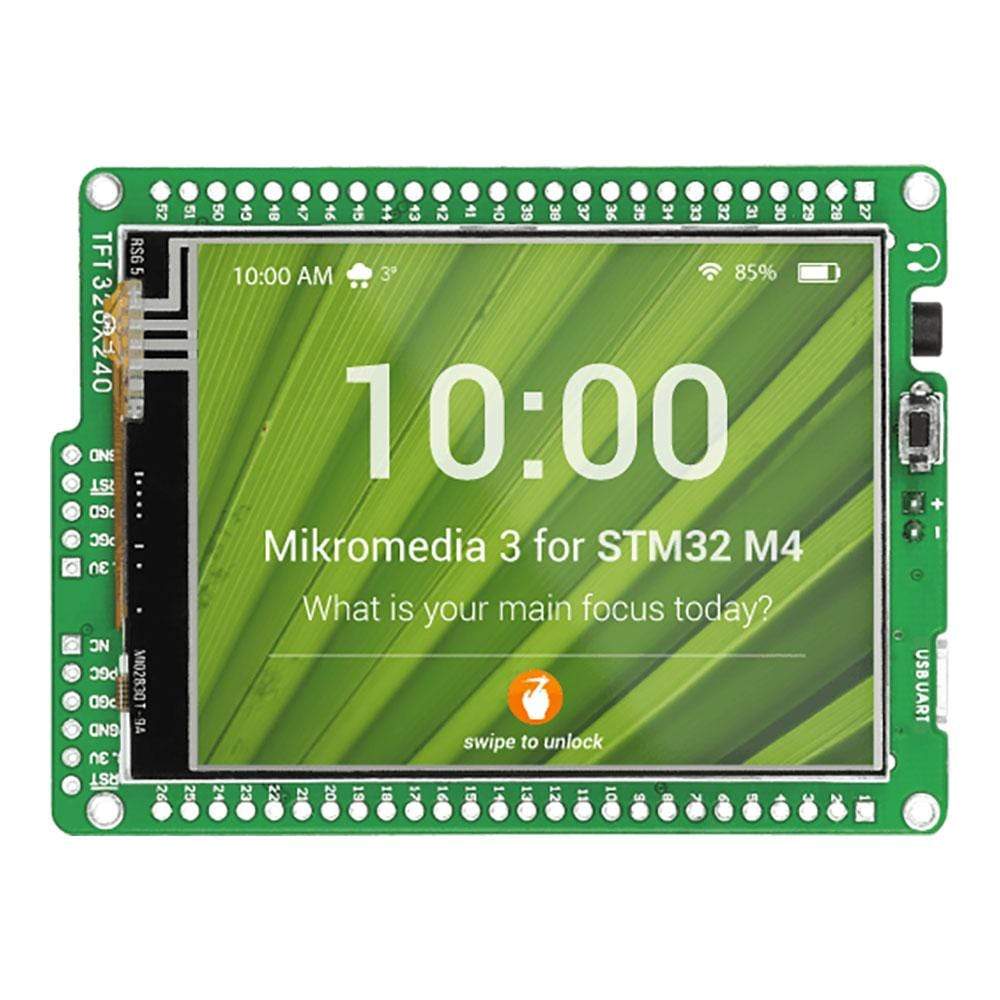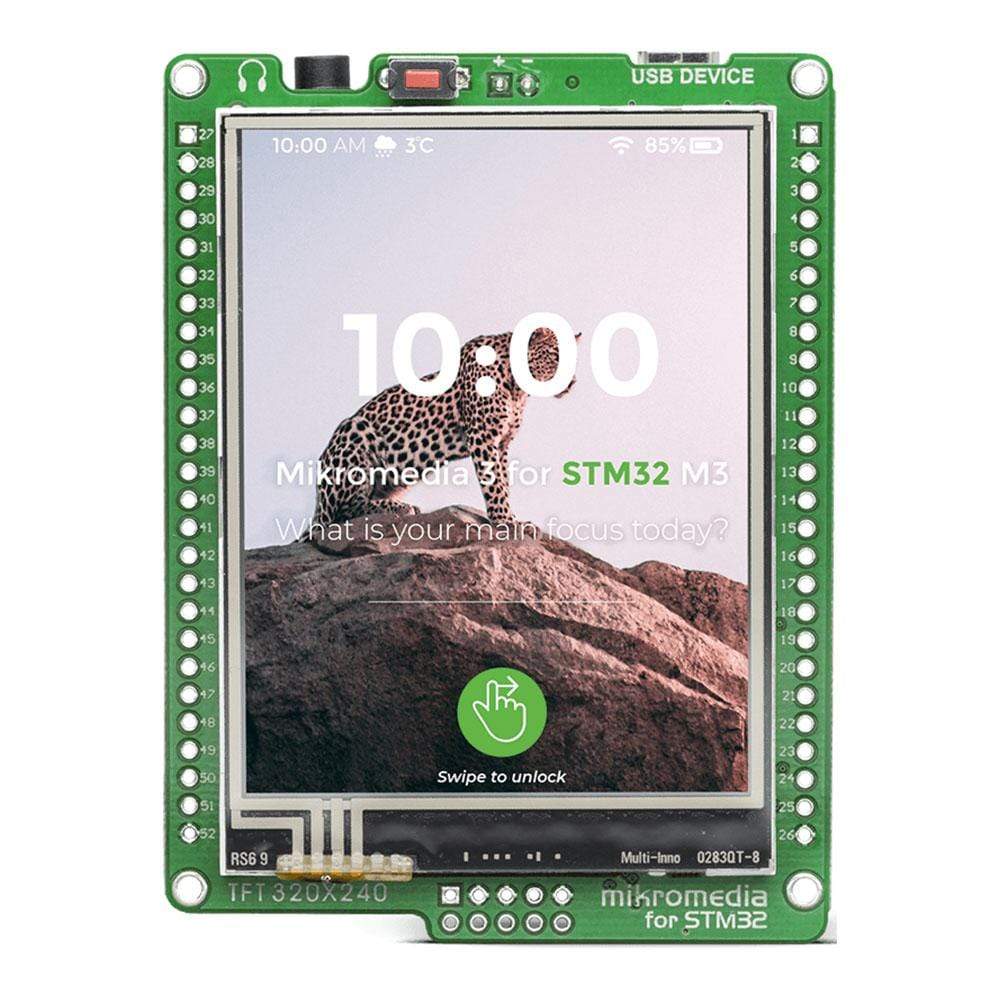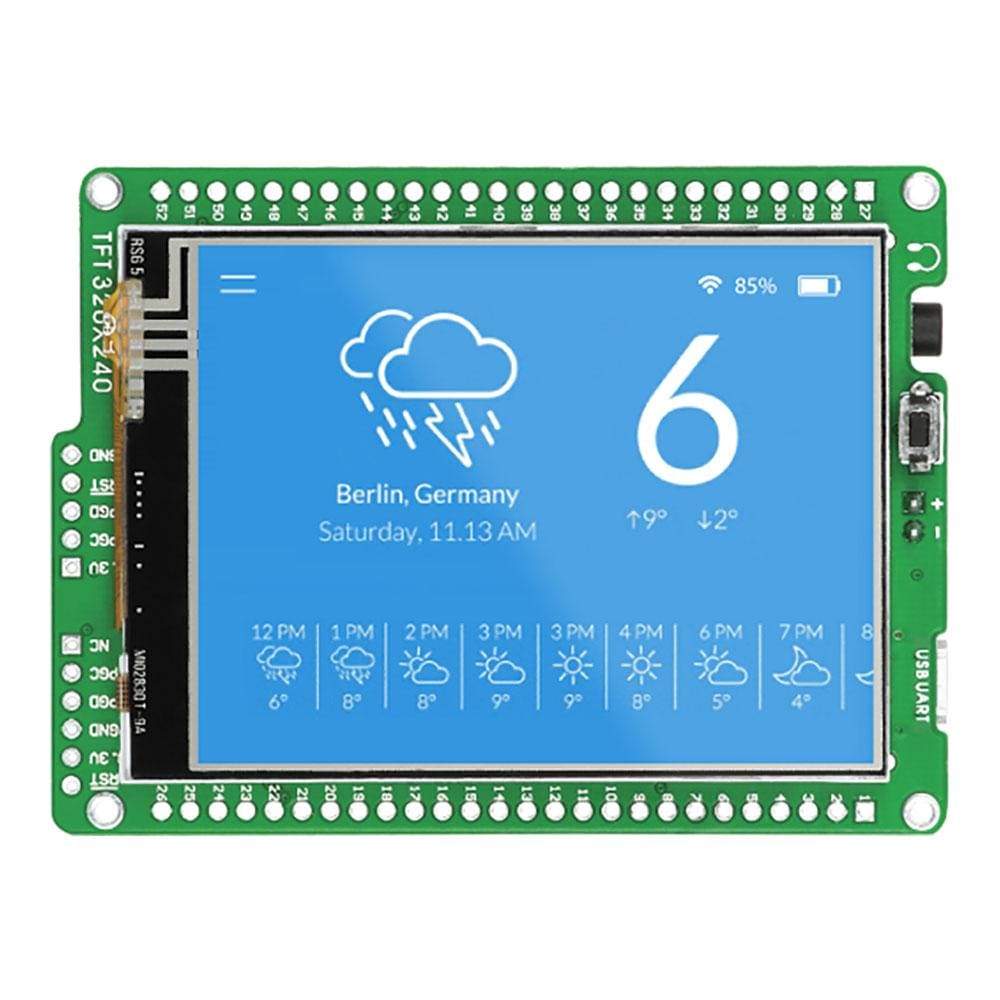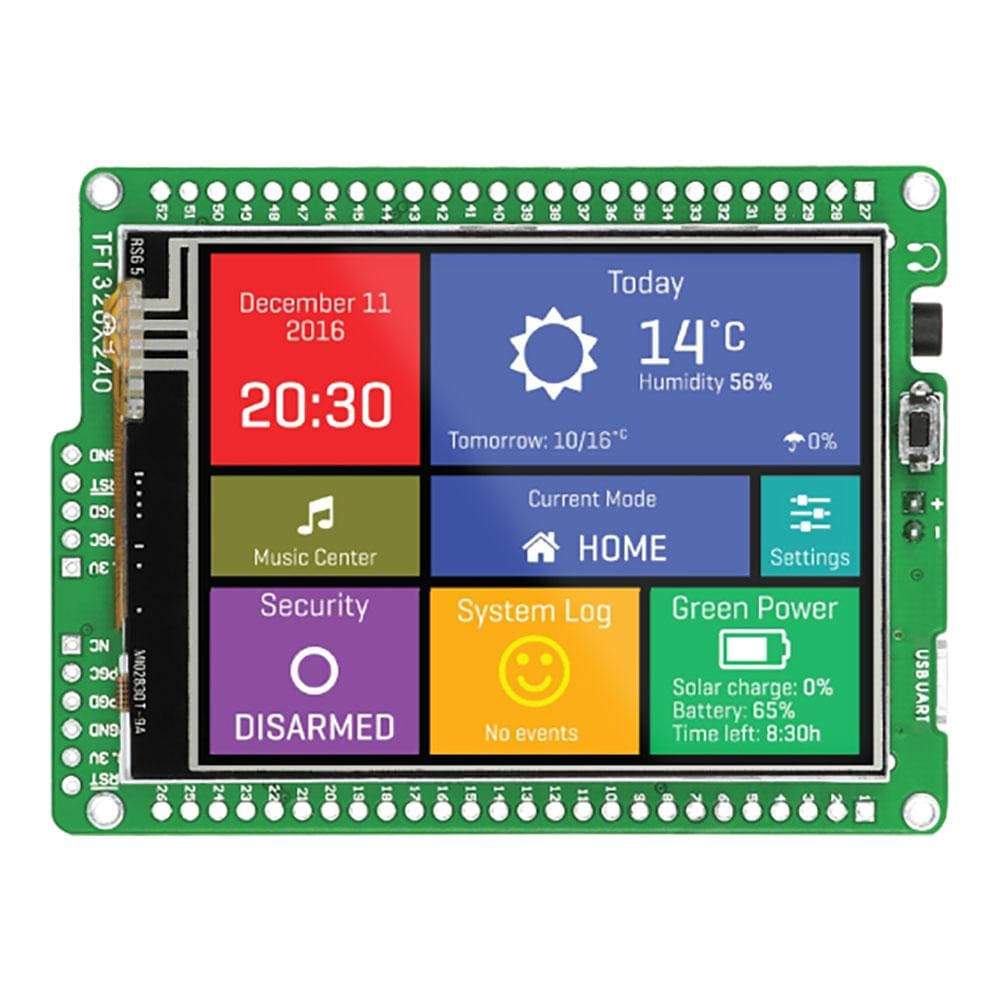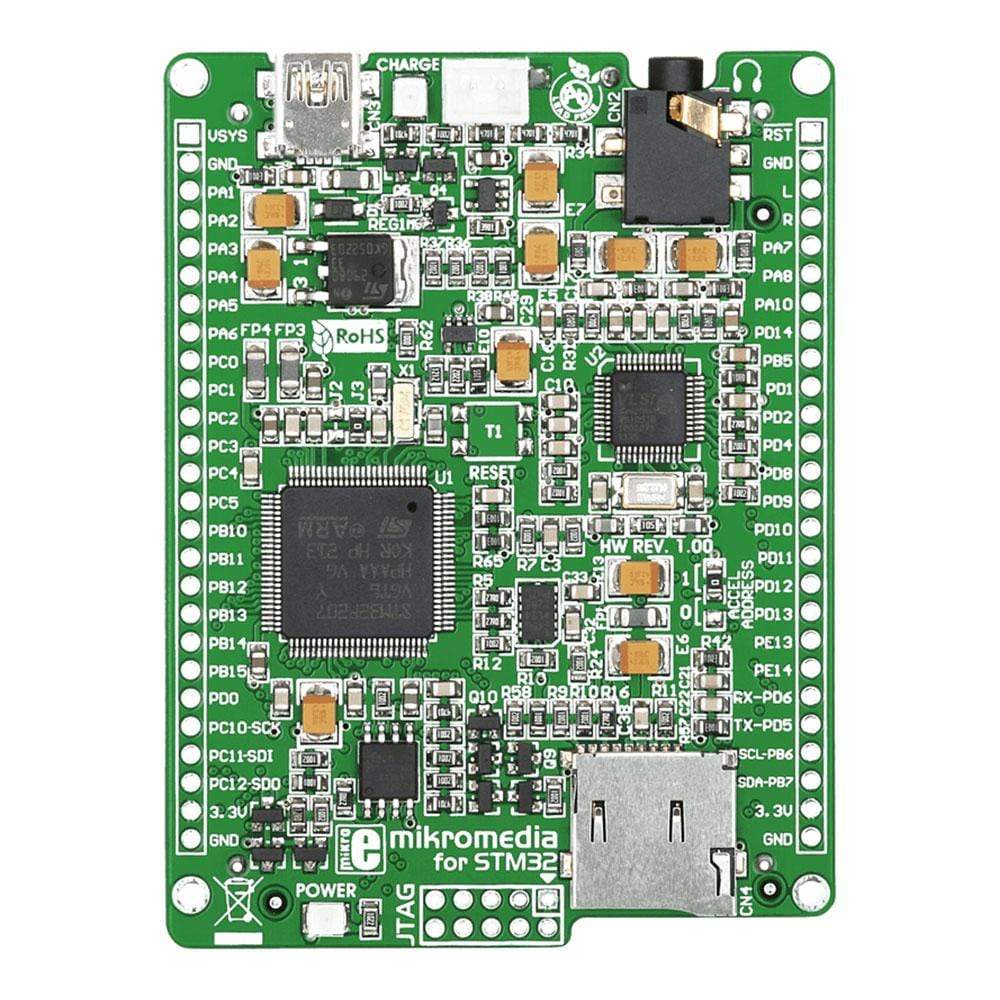 Power Supply
The user can use either use a Li-Polymer battery via battery connector, or use a Mini-B USB cable provided with the board, to apply power supply to the mikroMedia™ for STM32 M4. While the MCP73832 battery charger circuit allows for charging the battery over a USB connection, the voltage regulators provide appropriate voltage levels to each component on the board.
STM32F407VGT6 Microcontroller
The mikroMedia™ for STM32 M4 carries the STM32F407VGT6 microcontroller that delivers high processing power with up to 168 MHz operation. This 32-bit microcontroller with other on-board modules is an ideal choice for performance-demanding applications. It features 1.25 DMIPS/MHz, 32-bit Cortex-M4 Core; 1 MB flash memory; 192 + 4 KB of SRAM; 83 I/O pins, etc.
Programming the Microcontroller
For programming the microcontroller, the user can use a bootloader program which is pre-installed in the microcontroller memory. However, it can also be programmed with an external in-circuit programmer/debugger (not included). The mikroMedia™ for STM32 M4 board comes with pads for installing programming headers compatible with the mikroProg for STM32 programmer. It comes with an adapter from that header to an ST-LINK/V2 header.
mikroMedia for STM32 M4
Frequently Asked Questions
Have a Question?
Be the first to ask a question about this.
Ask a Question