When pre-ordered, this item normally ships within 10 working days
The MikroBoard for ARM 144-pin is primarily intended to be connected to the EasyARM v6 or UNI-DS6 development systems but can also be used as a stand-alone device.
View full details
SKU: MIKROE-650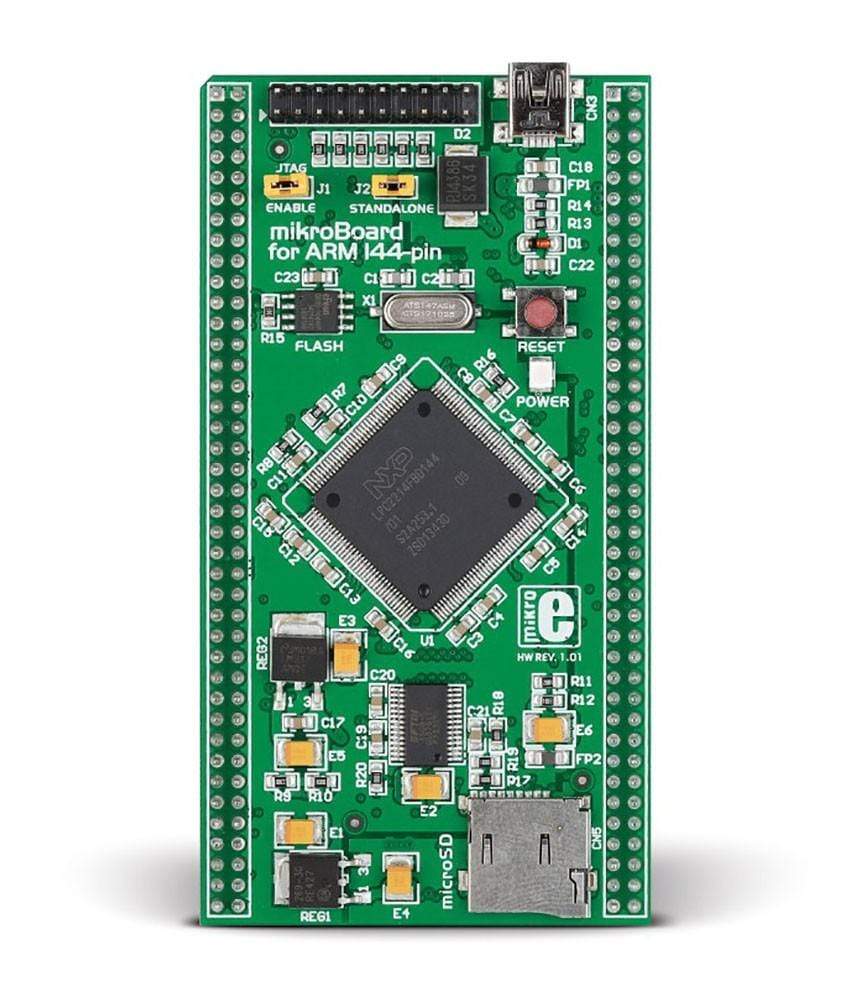 The board features the LPC2214 microcontroller, flash module, USB connector, microSD connector, JTAG connector, USB UART, voltage regulator and connectors that enable connection with the development system.
LPC2214 is connected to on board modules via pins which are also connected to CN1 and CN2 connectors. These two connectors enable the board to be connected to the EasyARM v6 development system or some other device.
MikroBoard for LPC ARM 144-pin
Frequently Asked Questions
Have a Question?
Be the first to ask a question about this.
Ask a Question