PLC Functional Module
Pre-Ordered items ship within 10 days of ordering
The LadderDIP4 module allows you to add complete PLC (Programmable Logic Control) functionality to your own control system. Control Engineers' prefer to program their systems using Ladder Logic because it is easy to learn and you can build your own control system really quickly.
There is no need to purchase a separate Programmable Logic Controller to control your system. Now, you can incorporate PLC functionality directly into your own hardware using the LadderDIP4 module.
View full details
SKU: LDP4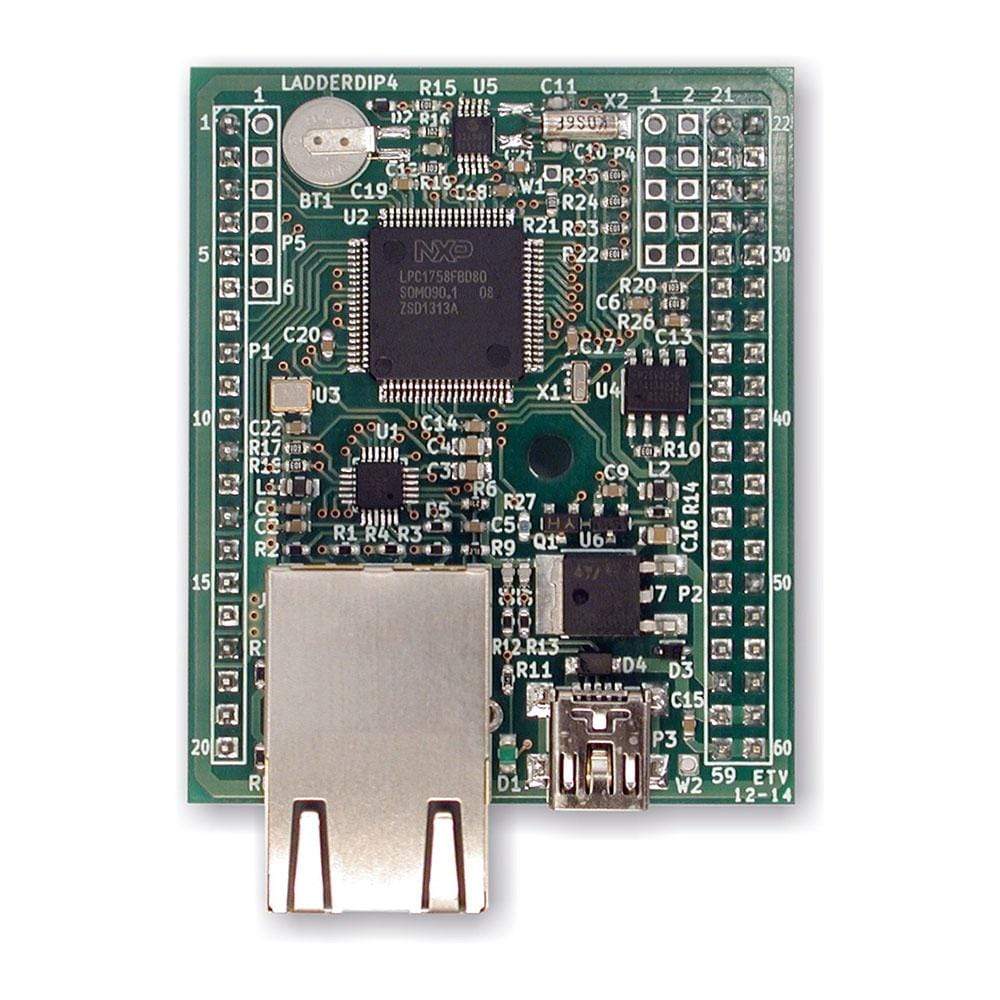 Ladder Logic
Automation Controllers are traditionally programmed using Ladder Logic.
LadderDIP comes with our most versatile LADDER development environment, LadderDIP PLC Studio. This software is compliant with IEC/CEI 1131-3 directive and allow you to program in LADDER and the FBD Language.
MicroSHADOW LDP4 LadderDIP4 Module
Frequently Asked Questions
Have a Question?
Be the first to ask a question about this.
Ask a Question