When pre-ordered, this item normally ships within 10 working days
Introduce RS232 connectivity to the device using the highly-economic MAX232 Board. It is an interface add-on board designed to connect the built-in MAX232 circuit to a prototype board. An essential for establishing RS232 communication, the MAX232 chip is a dual driver/receiver that includes a capacitive voltage generator to supply TIA/EIA-232-F voltage levels. Each receiver converts TIA/EIA-232-F inputs 1.0-'
View full details
SKU: MIKROE-222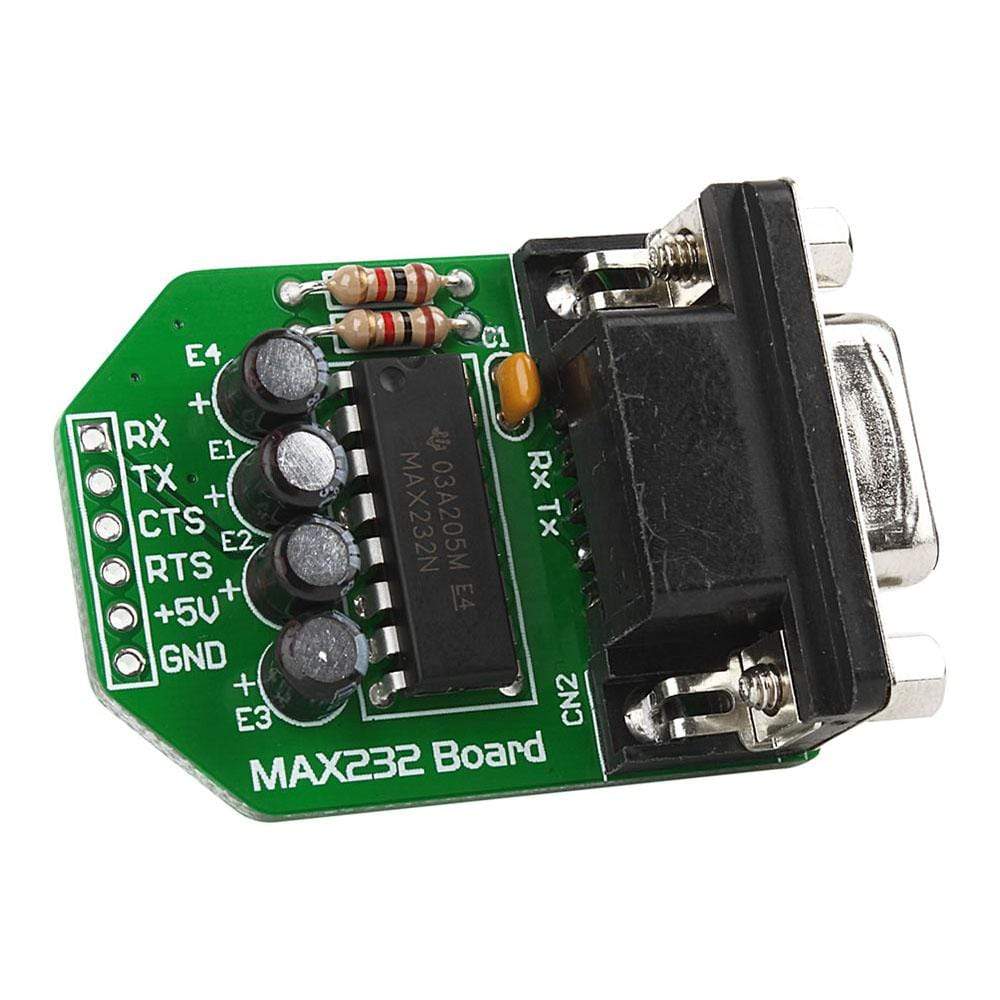 IC/Module: MAX232N Dual EIA-232 Drivers/Receivers
The integrated MAX232N is a dual EIA-232 driver/receiver that operates from a single 5-V power supply and converts a serial signal from TTL to RS232C standard and vice versa through a built-in voltage generator. The two RS232 drivers interface standard logic level to RS232 levels while the two receivers interface RS232 levels to standard logic levels.
Two Connectors
The MAX232 Board features two connectors: a female connector DB9 and a 6-pin connector. While the former enables connection with devices that use RS232 standard (typically a PC), the latter allows for connection with microcontroller pins intended for serial communication (USART).
MAX232 Board
Frequently Asked Questions
Have a Question?
Be the first to ask a question about this.
Ask a Question
Download Files