Directional Antenna for 3G/4G Applications
When pre-ordered, this item normally ships within 10 working days
This multi-band LTE Flat Rotation Antenna with adjustable angle is an excellent choice for all 3G/4G LTE-based Click Boards™ from our offer, as well as other devices that require excellent throughput on all major cellular bands worldwide. The antenna has a distinctive flat surface with an SMA male connector on its end, which allows it to be mounted directly on the Click Board™ or the female SMA module connector. The antenna position can be adjusted in 45° increments (0°/45°/90°).
View full details
SKU: MIKROE-3370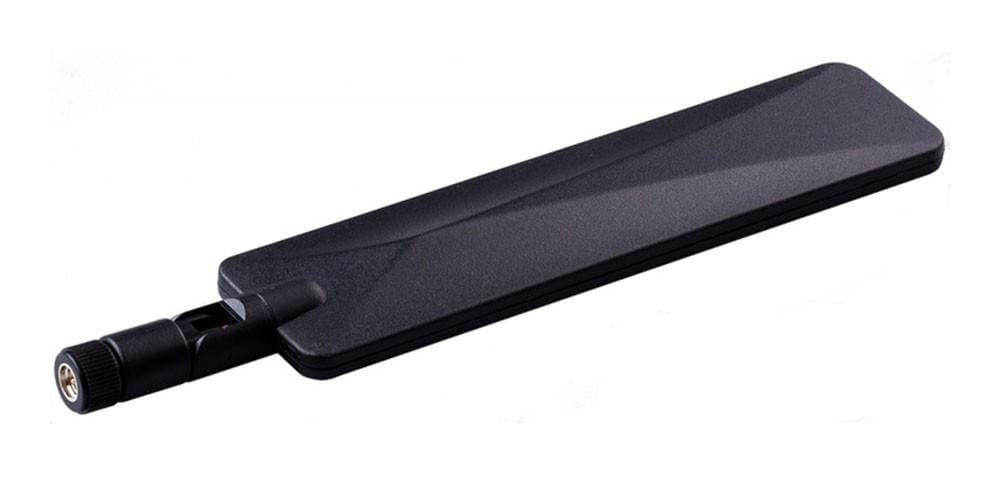 Frequency range: 700 - 2700 MHz
Impedance: 50Ω
VSW Ratio: <2.0:1
Gain: 5dB
Polarization: Vertical
Radiation: Omni
Max Input Power: 50W
Antenna Length: 196mm
Antenna Width: 38mm
Connector Type: SMA male
Storage Temperature: -30⁰C to +75⁰C
LTE Flat Rotation Antenna
Frequently Asked Questions
Have a Question?
Be the first to ask a question about this.
Ask a Question