Liquified Petroleum Gas Sensor Board
When pre-ordered, this item normally ships within 10 working days
The LPG Click Board™ is a highly sensitive liquified petroleum gas leakage sensing device. Users can easily add this accessory board to their design of LPG leakage equipment. LPG Click Board™ features a powerful MQ-5 sensor for detecting LPG. It has also got two jumpers, a power indicator LED, a MikroBUS host socket and a calibration potentiometer. LPG Click Board™ can precisely detect the LPG levels in the range of 200 to 10000ppm of concentrations.
The MQ-5 sensor features a gas sensing layer constructed of tin dioxide (SnO2) which is an inorganic compound. Since tin dioxide has lower conductivity in clean air, as the percentage of LPG increases in the environment the conductivity rises too. The potentiometer enables the user to adjust the load resistance of the sensor circuit so that the LPG Click Board™ may be calibrated for the targeted surroundings.
The LPG Click Board™ is great for use as an LPG checker for detecting LPG concentration in the air. It can be used in the devices like domestic gas leakage detectors, industrial combustible gas detectors and portable gas detectors.
View full details
SKU: MIKROE-1587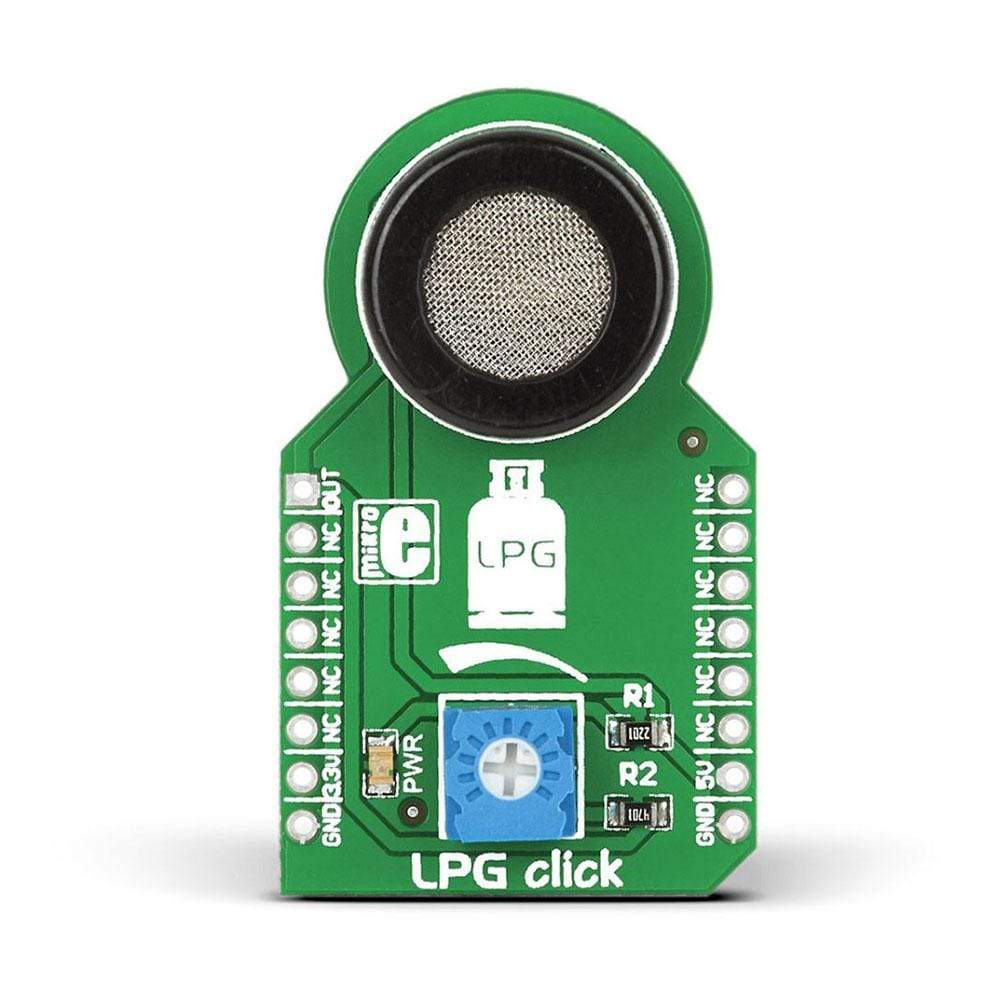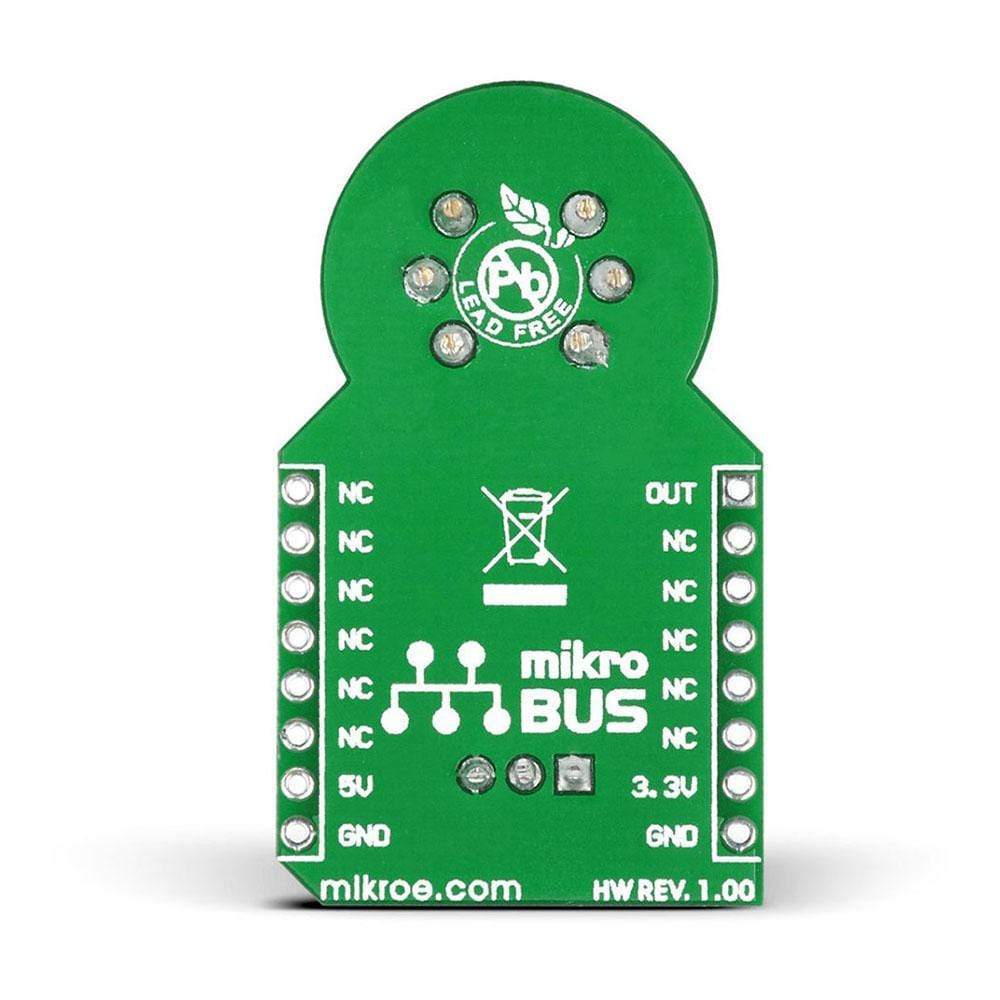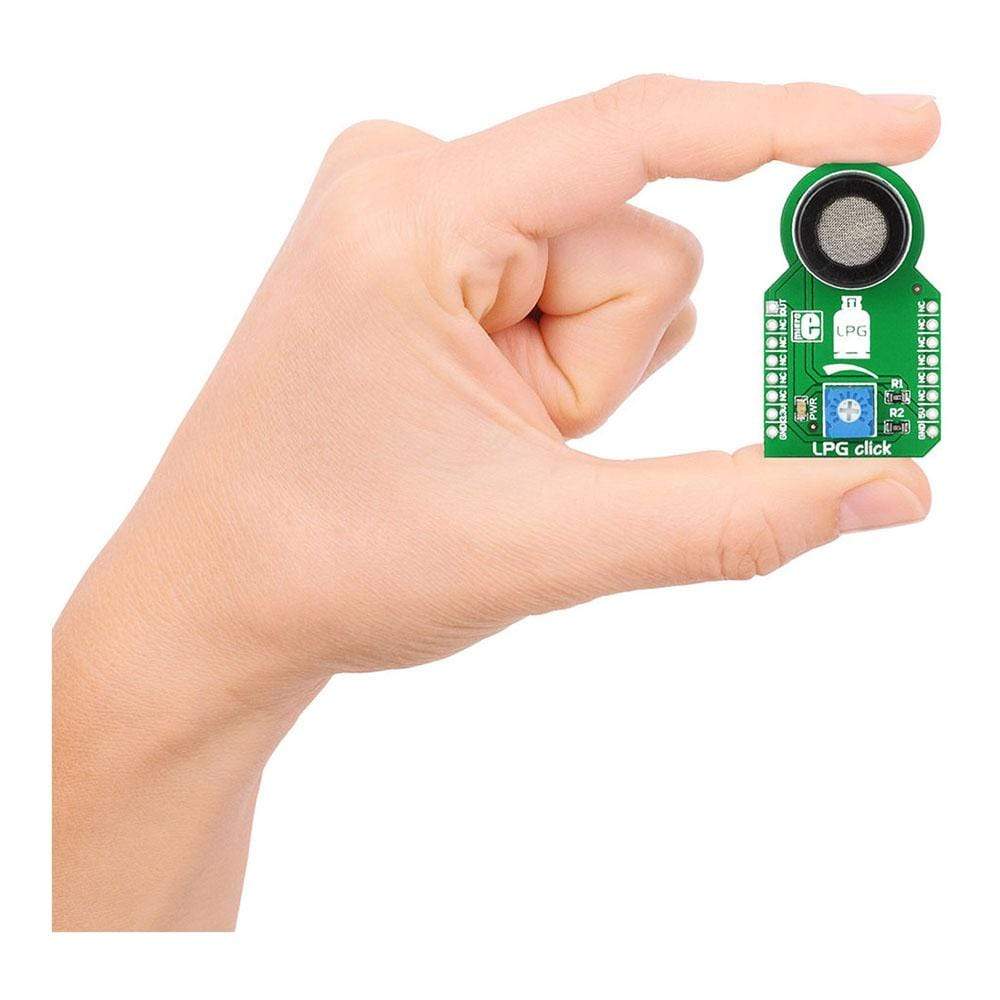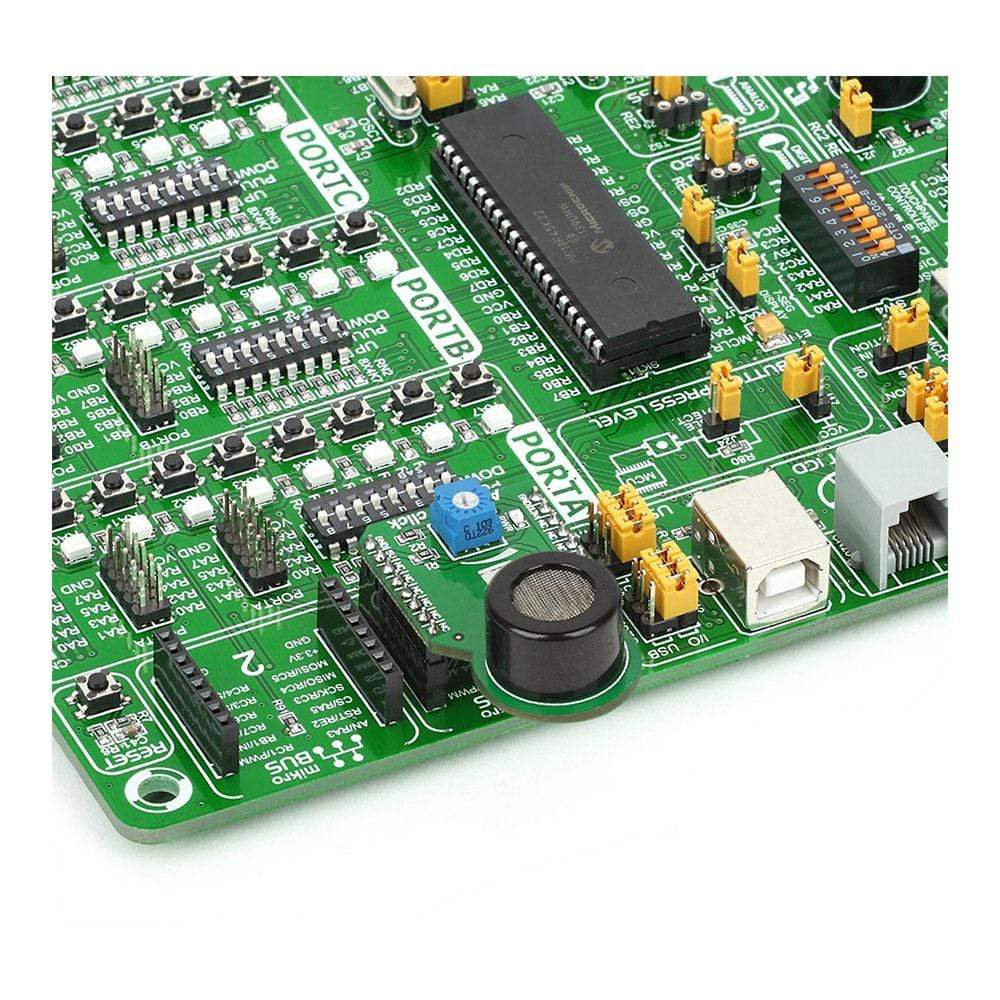 LPG sensor: MQ-5
MQ-5 liquefied petroleum gas sensor has a fast response time and output is an analog resistance. It is also highly sensitive to natural gas and town gas. The sensor requires to be preheated for accurate calibration, and it takes more than 24 hours for the sensor to reach the right temperature after being powered on. As the concentration of the target air changes, the resistance of the sensor component also gets changed.

.
Power Requirements
LPG Click Board™ needs a 5V power supply only. This accessory board uses AN (OUT) mikroBUS line for communicating with the target board.
LPG Click Board
Frequently Asked Questions
Have a Question?
Be the first to ask a question about this.
Ask a Question