Pre-Ordered items ship within 10 days of ordering
The Lineeye SI-65FA-L is an interface converter to connect equipment such as equipment for factory automation or analyzers which have RS-422/485 communication ports to LAN. The built-in Lantronix Xport® on the LAN interface converts RS-422/RS-485 data into LAN protocol (TCP/IP and transfers the LAN data by controlling the RS-485 driver automatically. It offers high reliability by insulating between LAN and RS-422/485 interfaces by the photo-coupler. It works without an AC adapter by built-in wide AC input. It has a robust metal body and supports 35mm DIN rail, and can be used under an environment of –20 degrees Celsius. Therefore, you can use it for factory automation without worry.
Note: The Lineeye SI-65FA-L includes a wall bracket.
View full details
SKU: SI-65FA-L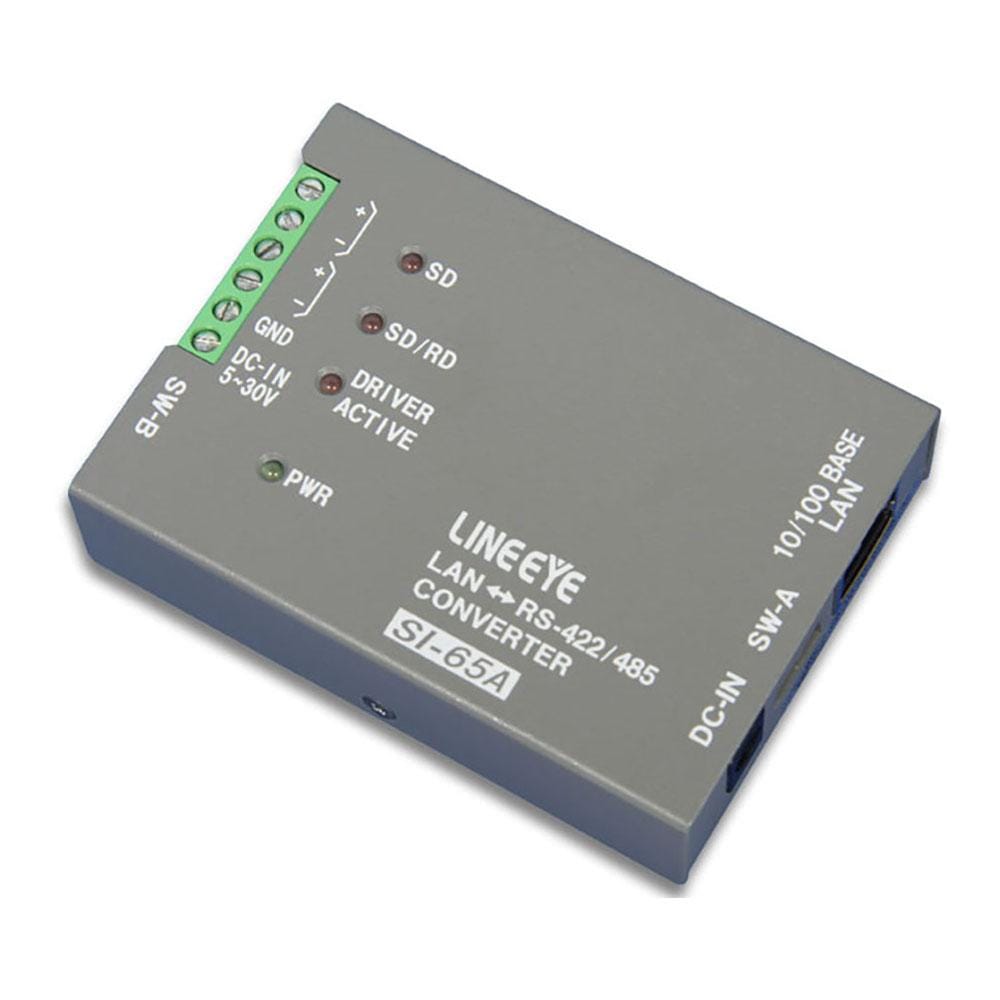 SI-65FA-L Interface Converter (LAN to RS-422/485)
Frequently Asked Questions
Have a Question?
Be the first to ask a question about this.
Ask a Question