Pre-Ordered items ship within 10 days of ordering
The Lineeye LE-650H2-A is the hardware-based USB analyzer, which can record a large amount of data on the HDD/SSD of the PC, display translation with each class decode, and measures VBUS power consumption. The analyzer automatically detects the High/Full/Low speed of USB2.0/1.1 and starts measuring by simply pressing the space bar of the PC. The low-cost device of easy operation by connecting it to the USB port of the PC is useful for developing/debugging the firmware/driver and study purpose of USB standard.
View full details
SKU: LE-650H2-A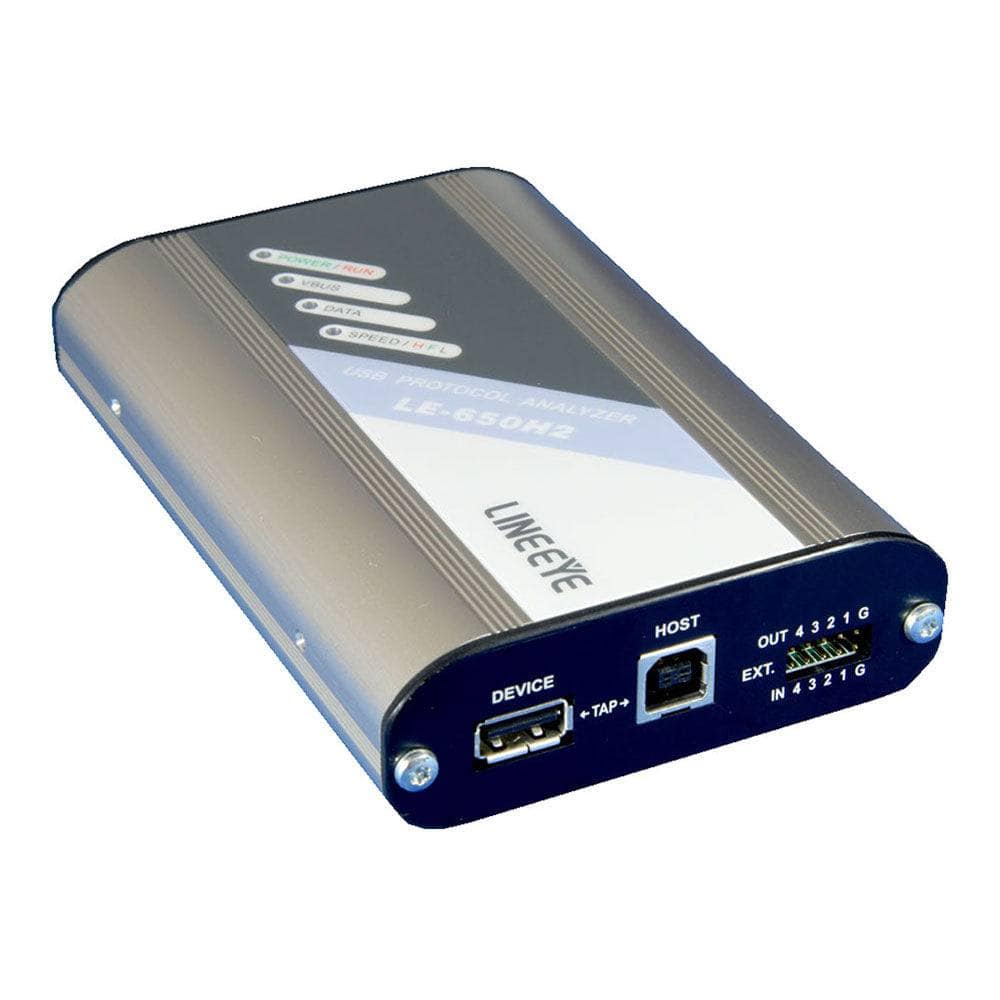 While recording 480Mbps high-speed transfer data of USB 2.0 to the hard disk of the PC via a large capacity memory of LE-650H2-A, displays the contents of that data on the screen of the PC in detail at real time. It can identify PING and the split transaction at high speed.
LE-650H2-Advanced USB 2.0 Protocol Analyzer
Frequently Asked Questions
Have a Question?
Be the first to ask a question about this.
Ask a Question