Pre-Ordered items ship within 10 days of ordering
The Protocol Trigger Module facilitates triggering a ZeroPlus logic analyser capture upon a specific protocol packet type.
View full details
SKU: LAP-PTM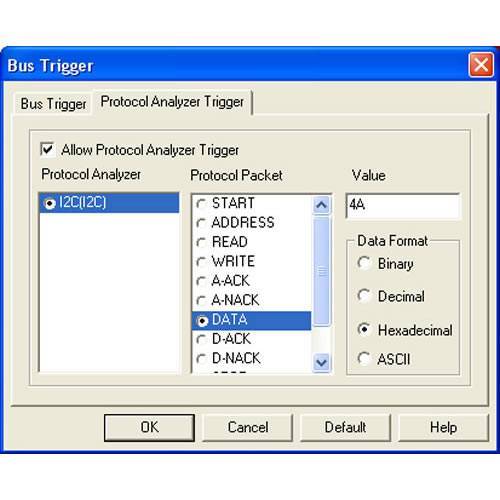 The Protocol Analyser Trigger Module can be used to help you find the correct position of the packet in the complex series of packets captured by the Protocol Analyser. In the case of this function, the options of the Protocol Packet are decided by the different Protocol Analysers. If we take the I2C protocol as an example. When we do the Packet Trigger function for the Packets of the Protocol Analyser I2C, the Protocol Packets can be selected from the options, such as START, ADDRESS, READ, WRITE, A-ACK, D-ACK, D-NACK, A-NACK, ERROR and STOP. And the Value of the Protocol Packet can be entered according to the requirements of the Protocol Analyser I2C.
ZeroPlus LAP-PTM Protocol Trigger Module
Frequently Asked Questions
Have a Question?
Be the first to ask a question about this.
Ask a Question