When pre-ordered, this item normally ships within 10 working days
The IR Eclipse Click Board™ from MikroE is a popular accessory board incorporating an EE-SX198 photo interrupter sensor, which consists of an infrared transmitter and receiver facing each other, separated by a 3mm-wide slit. When an object, say a piece of paper, is placed in the slit, the beam of infrared that travels from the transmitter to receiver is eclipsed, which in return, activates the sensor. The activated sensor status is indicated by the onboard INT LED.
The application of an IR Eclipse Click Board™ seen in everyday use would be a printer or copier machine, where the sensor detects whether the paper is in place. IR eclipse Click Board™ would be an ideal choice for your design wherever there
View full details
SKU: MIKROE-1711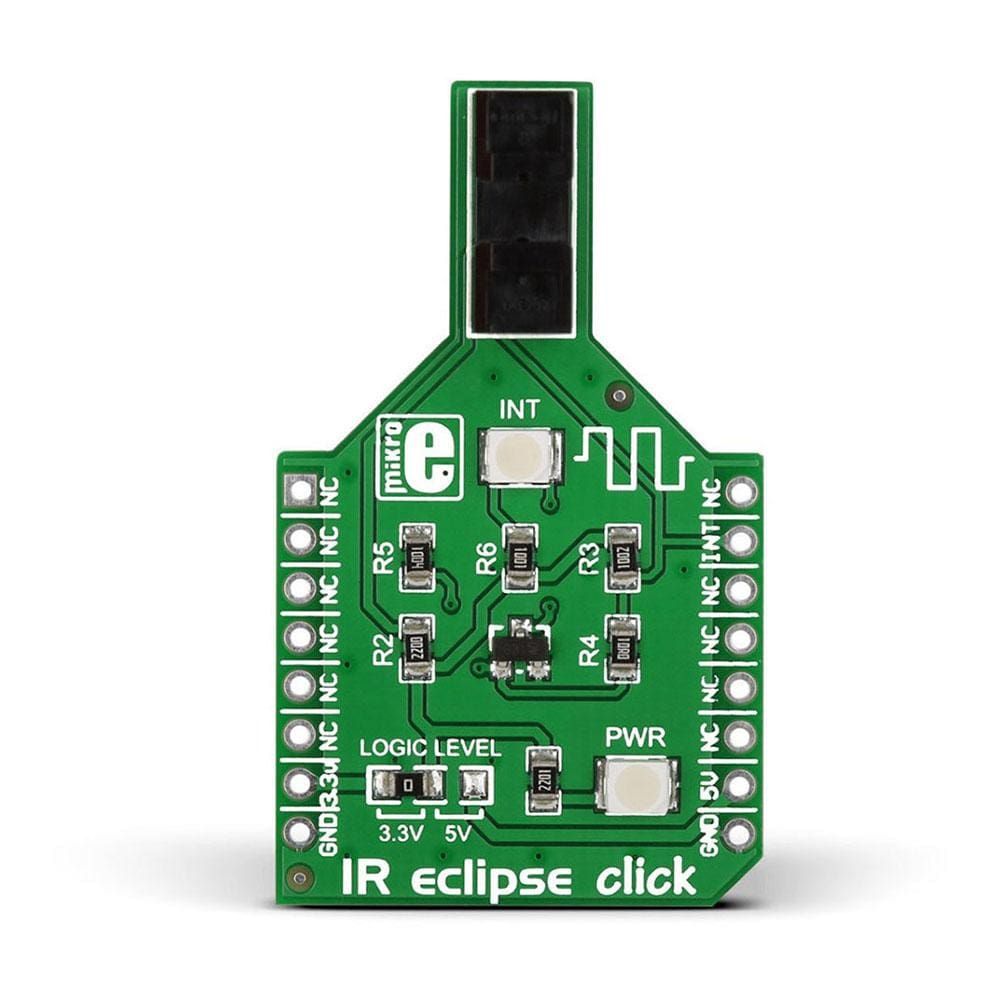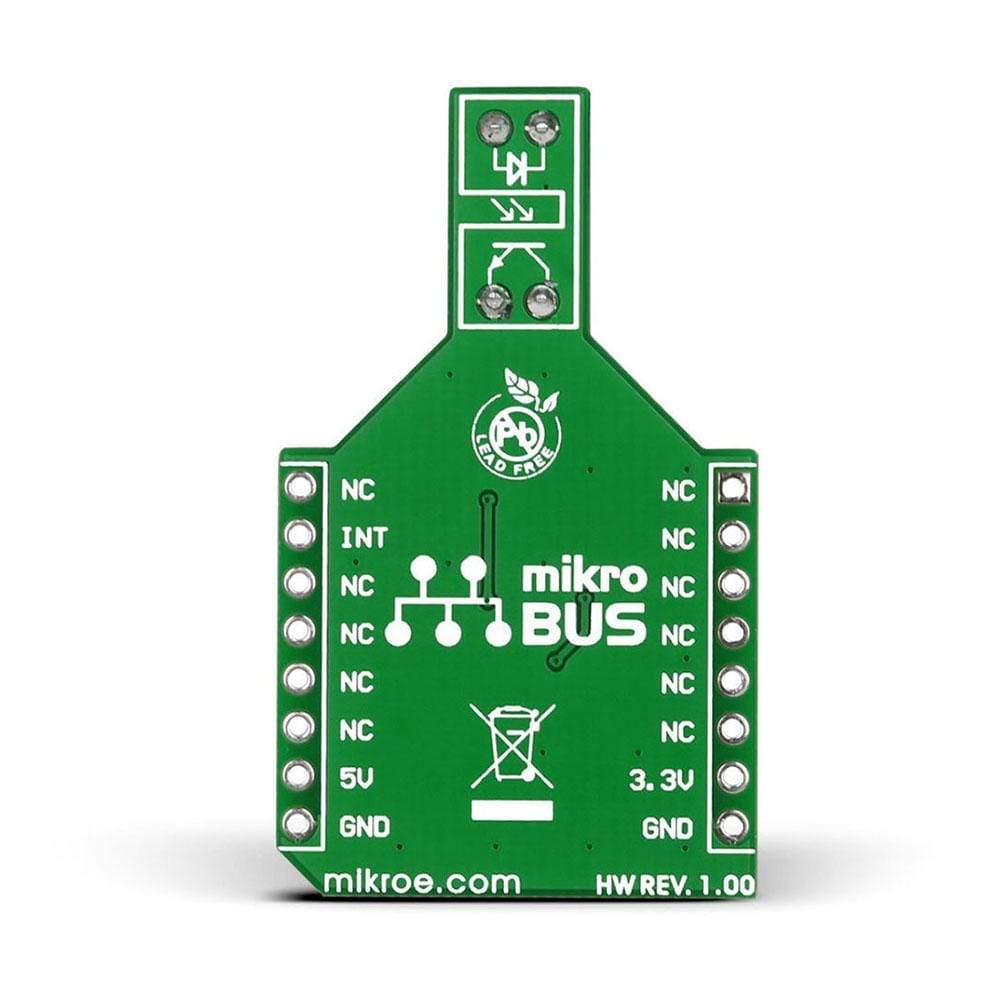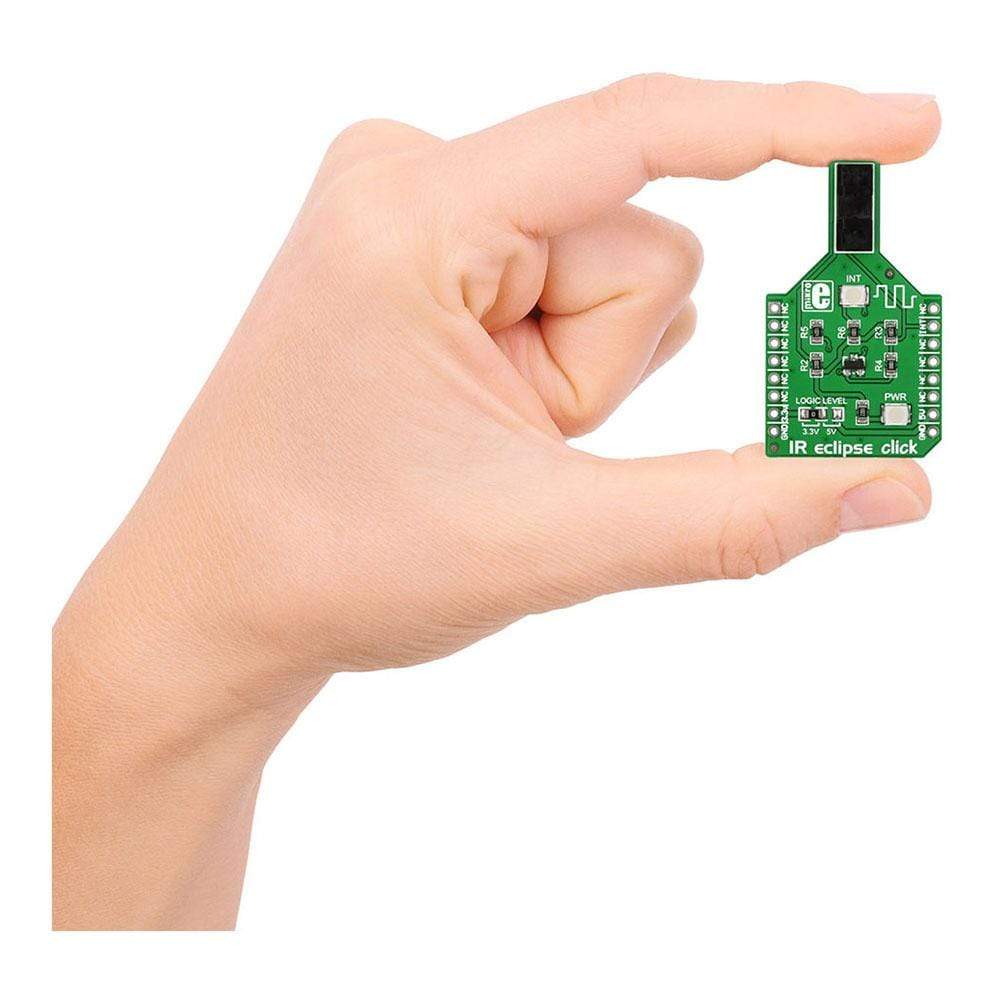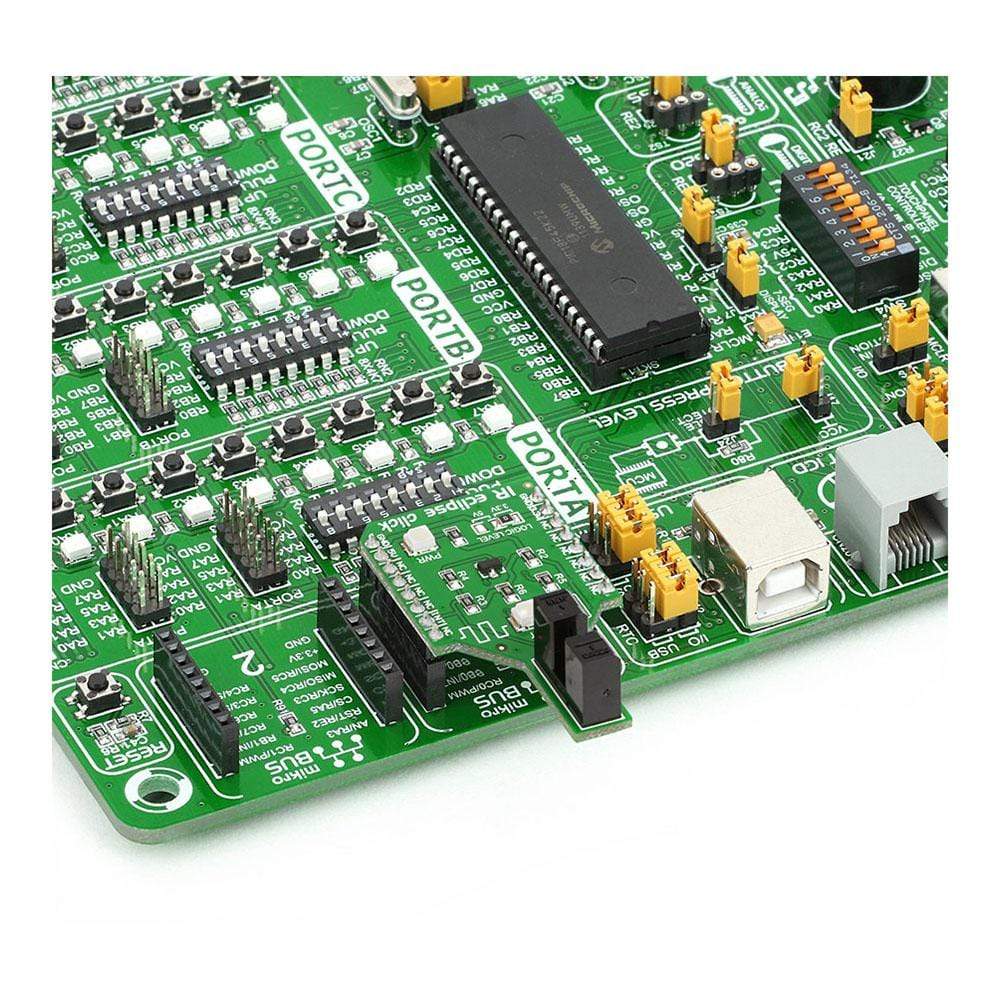 IC/module: EE-SX198 Photo Interrupter Sensor
EE-SX198 is a compact on-board photomicrosensor that comprises of a general-purpose model featuring an infrared transmitter and receiver on opposite sides and spaced apart by a 3mm slit. Featuring PCB mounting type, this optical sensor has a high resolution with a 0.5-mm-wide aperture. This transmissive interrupter sensor is typically used in printers, copiers, vending machines and so forth.
Areas of Application
The user can implement the IR Eclipse Click Board™ in its design wherever there's a need to detect any type of object, infer its position or speed,
IR Eclipse Click Board
Frequently Asked Questions
Have a Question?
Be the first to ask a question about this.
Ask a Question
Download Files