without a terminator
Pre-Ordered items ship within 3 days of ordering
The Lipowsky IF-CAN-BC-revE02 converter will enable the user to connect a system with CAN high-speed-interface (CAN-Buslayer ISO-11898 or CAN C) to low-speed fault tolerant (CAN-Buslayer ISO-11519 or CAN B) busses.
note: A termination resistor is not fitted to this device.
View full details
SKU: IF-CAN-BC-REVE02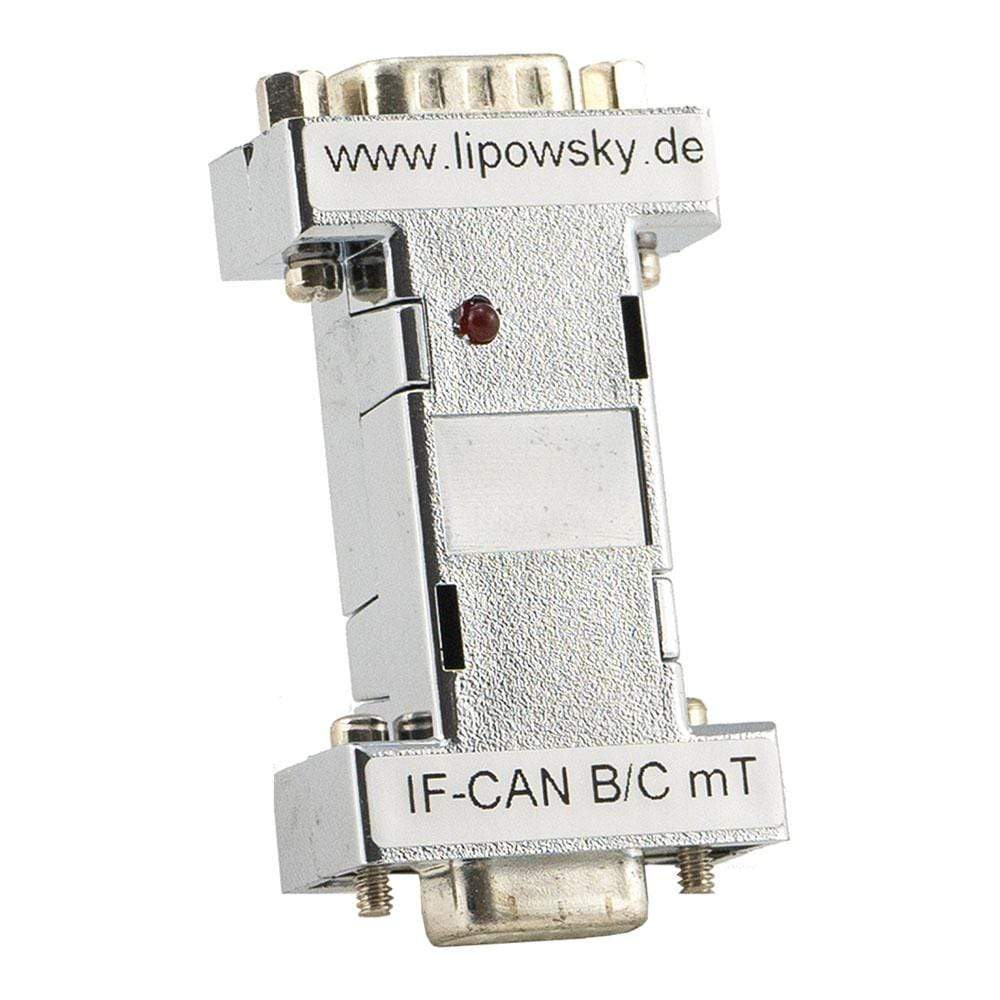 The IF-CAN-BC-revE02 is plugged into a CAN high speed interface and converts the signals of this interface for compatibility with fault tolerant low speed signal requirements. A DC Voltage from 8 to 36 volts can be connected to pin number 9 of either the low speed or the high speed connector. An internal voltage regulator and decoupling diodes supply the internal circuits with the proper voltage. 
Lipowsky IF-CAN-BC-REVE02 CAN Bus High-Low Converter
Frequently Asked Questions
Have a Question?
Be the first to ask a question about this.
Ask a Question