When pre-ordered, this item normally ships within 10 working days
The Heart Rate 3 Click Board™ is a mikroBUS add-on board whose functionality is determined by two components: an OSRAM's SFH7050 pulse oximetry and heart rate monitoring module, and a TI AFE4404 (analogue-front-end) IC specialised for bio-sensing.
View full details
SKU: MIKROE-2036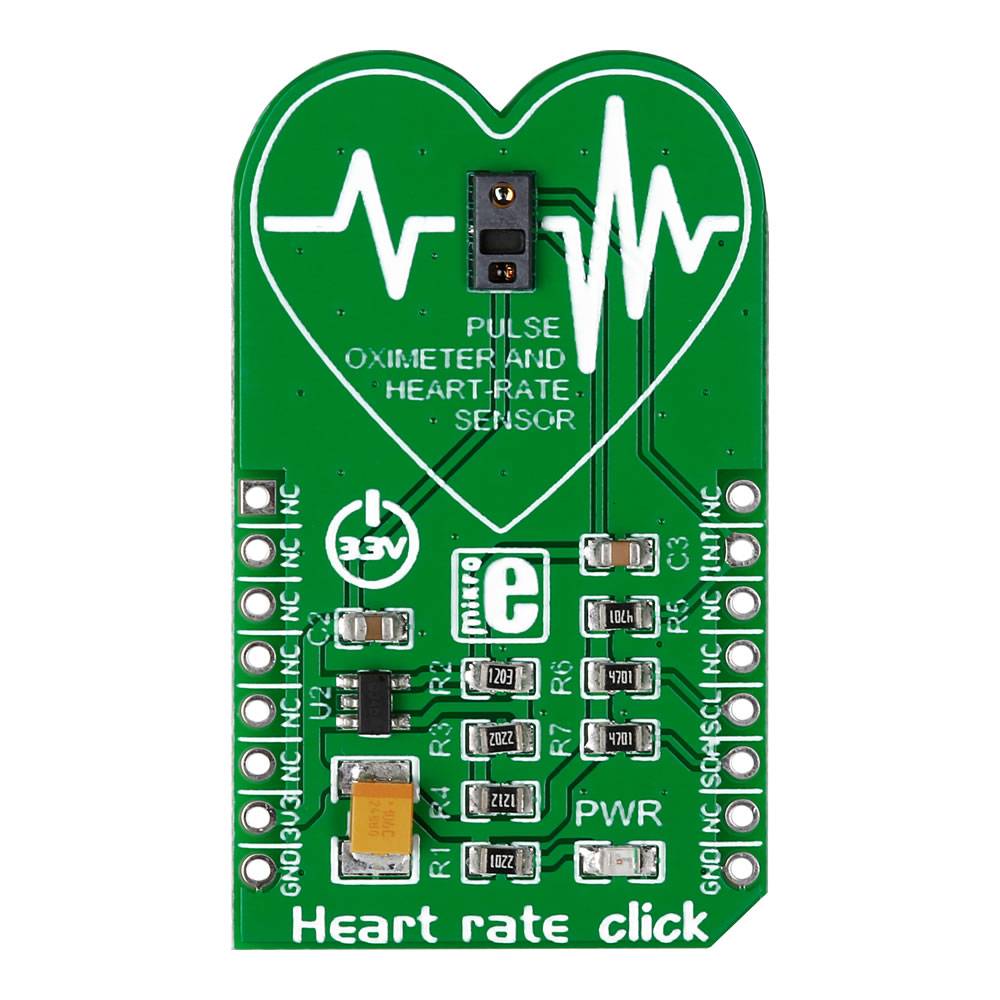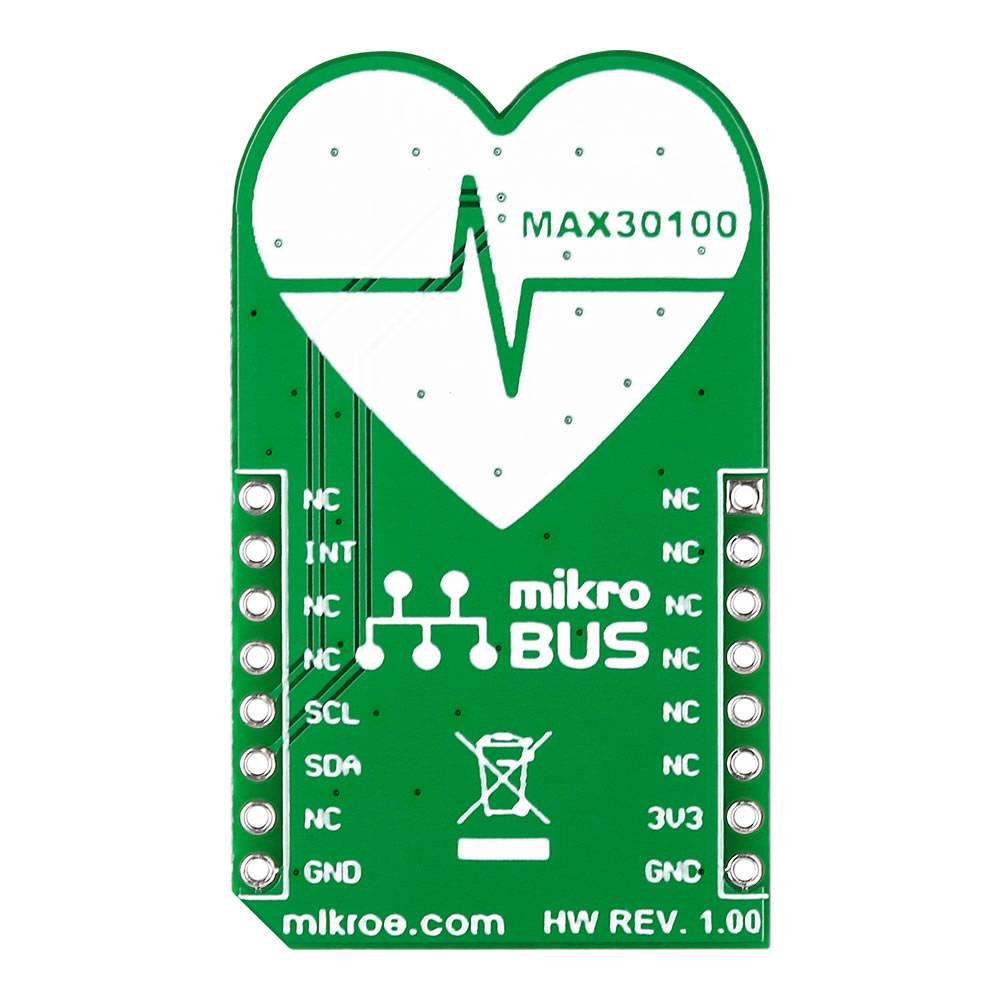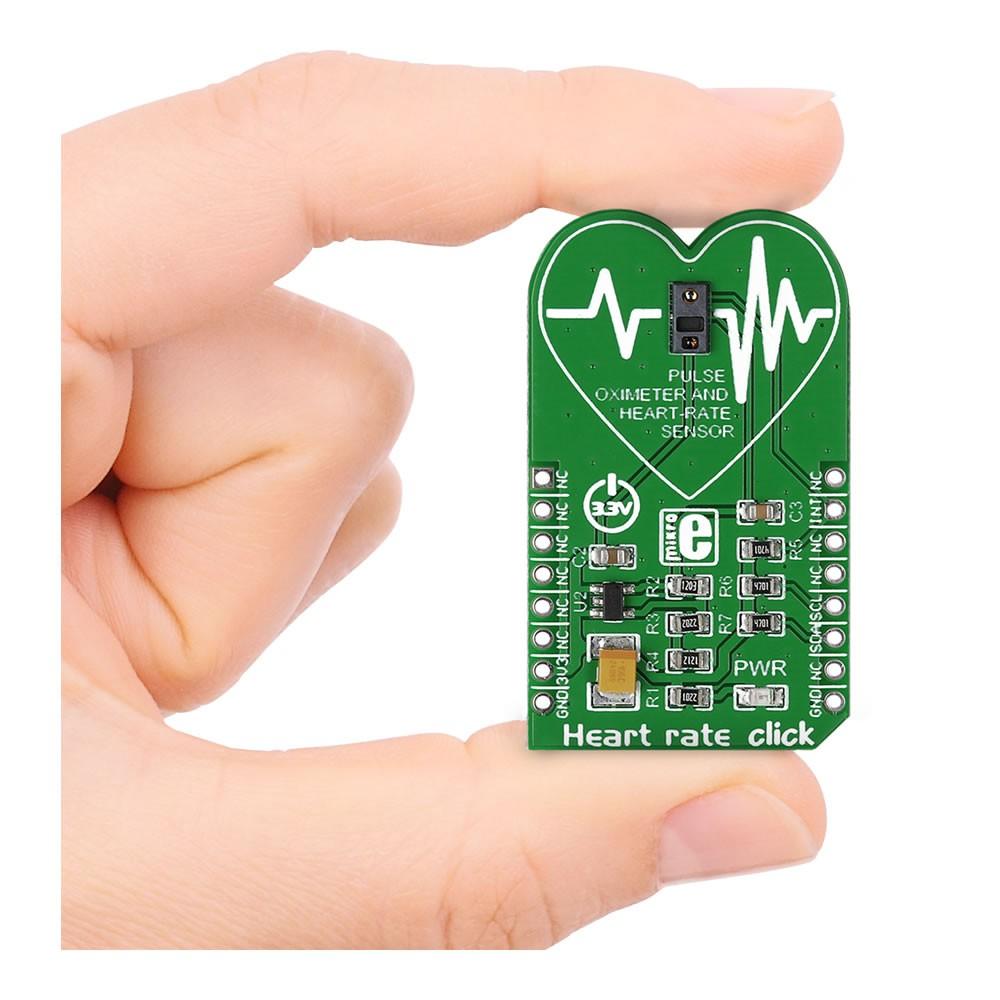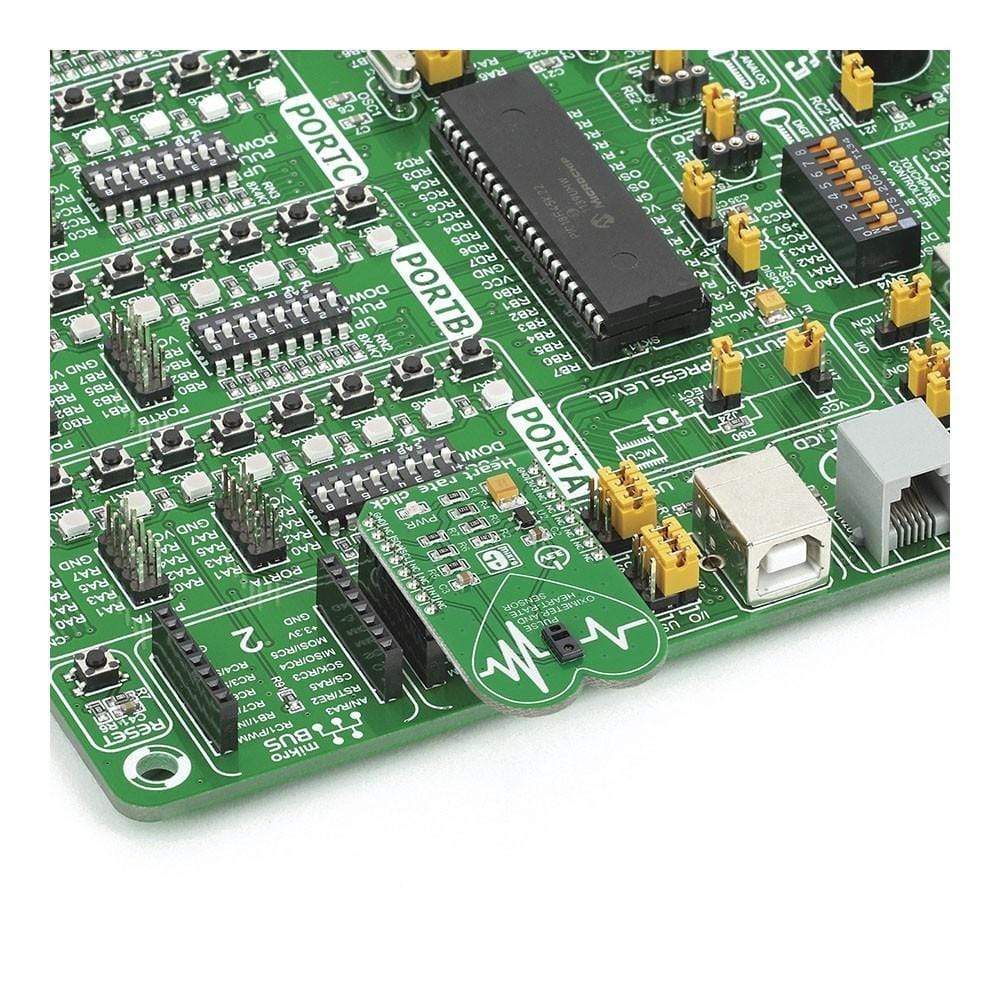 The SFH7050 multichip package contains 3 LEDs and one photodiode separated with a light barrier to prevent optical crosstalk. When the three LEDs shine through a subject's finger, some of the light is absorbed by the pulsating blood.

The analog reading from the SFH7050 is forwarded to the AFE chip that is able to derive pulse readings from the intensity of the reflected light.
AFE4404 is highly-configurable and adaptable for different usage scenarios (different lighting conditions or skin tones) making the Heart Rate 3 Click Board™ a robust heart rate monitoring solution.
The board communicates with the target MCU through the mikroBUS™ I2C interface, with additional functionality provided by RST, CLK and RDY pins.

The Heart Rate 3 Click Board™ works on a 3.3V power supply, but an onboard jumper allows you to set the voltage for driving the SFH7050 LEDs at either 3.3V or 5V.
Heart Rate 3 Click Board
Frequently Asked Questions
Have a Question?
Be the first to ask a question about this.
Ask a Question