Pre-Ordered items ship within 10 days of ordering
The Hantek HT25COP Coil-on Plug and Signal Probe can easily catch the ignition waveform of an automobile engine. The ignition waveform is a window through which we can see what happened in the engine combustion chambers.
It determines whether the ignition plugs need to be replaced or cleaned.
Does the fuel injector in an electronic fuel injection system work well?
Is there a problem with a loss of compression?
Is the spark gap in the plugs too small?
Is the spark plug electrode misshaped?
Is there too much oil pollution or carbon deposition on the ignition plugs?
Is the insulation of the spark plug breaking down?
Are there any problems with the vehicle battery?
View full details
SKU: HT25COP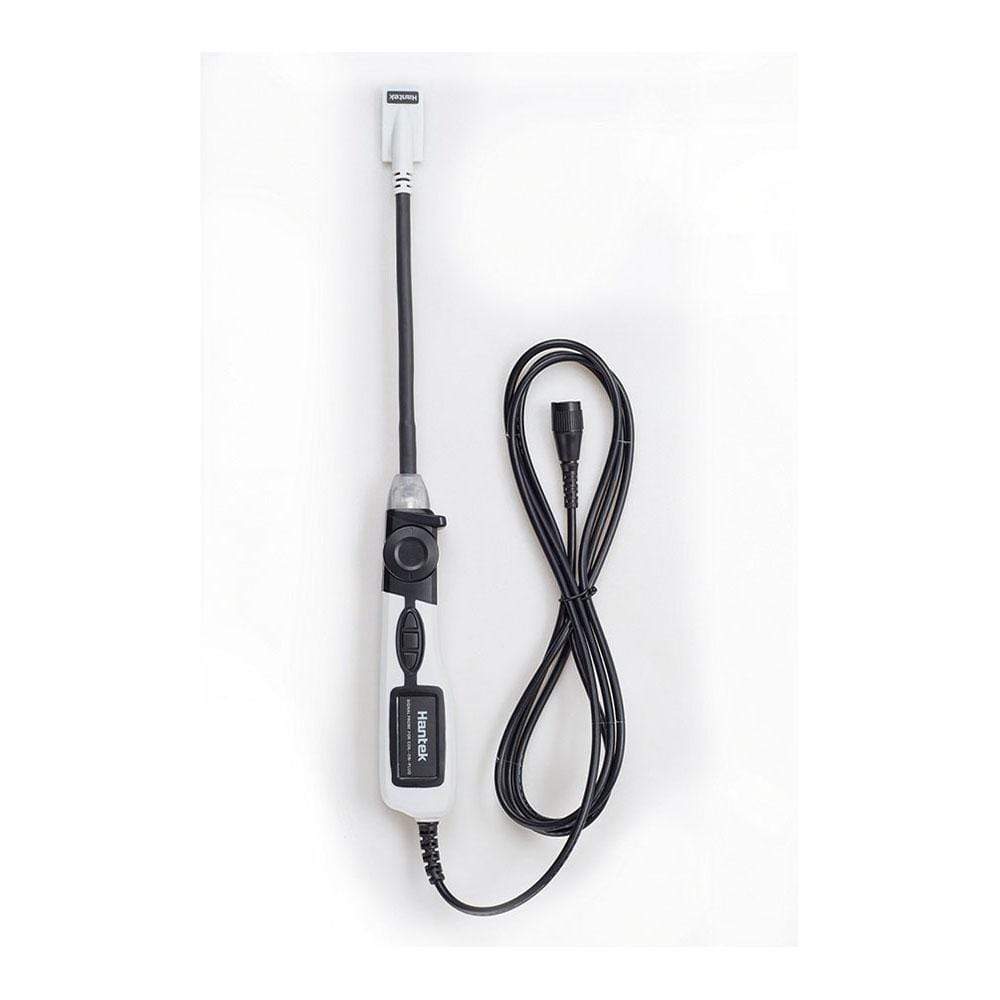 Special Features
It can be used with normal oscilloscope
Special anti-interference design with high measurement accuracy
Ergonomic design
The shaft can be bent as required to get into awkward spaces
Highlight LED which is convenient to operate at night or in low-light conditions
Directly measure on the ignition coil easily. You do not need an extension cable
Warning
To avoid injury keep the probe away from moving parts, such as the alternator drive belt and cooling fans.
To prevent electric shock, do not use if the probe's sensor plate's insulation shows signs of damage.
Hantek HT25COP Coil-on-Plug and Signal Probe
Frequently Asked Questions
Have a Question?
Be the first to ask a question about this.
Ask a Question