Pre-Ordered items ship within 10 days of ordering
The Hantek-6074BD is a 4-channel usb oscilloscope & function/Arbitrary waveform generator.
It has 4 independent, non-isolated analogue channels with a 1GSa/s real-time sampling rate and 2mV-10V/div input sensitivity The bandwidth of each channel is 70MHz bandwidth. An Arbitrary Waveform Generator is also built-in, making it ideal as a complete laboratory test instrument. It is powered by USB2.0 Interface as a plug and play device with small size, making it ideal for carrying about. The instrument offers excellent value, high-performance, a pass/fail test, resourceful trigger function, dynamic cursor tracking, waveform recording and replay functions.
View full details
SKU: Hantek-6074BD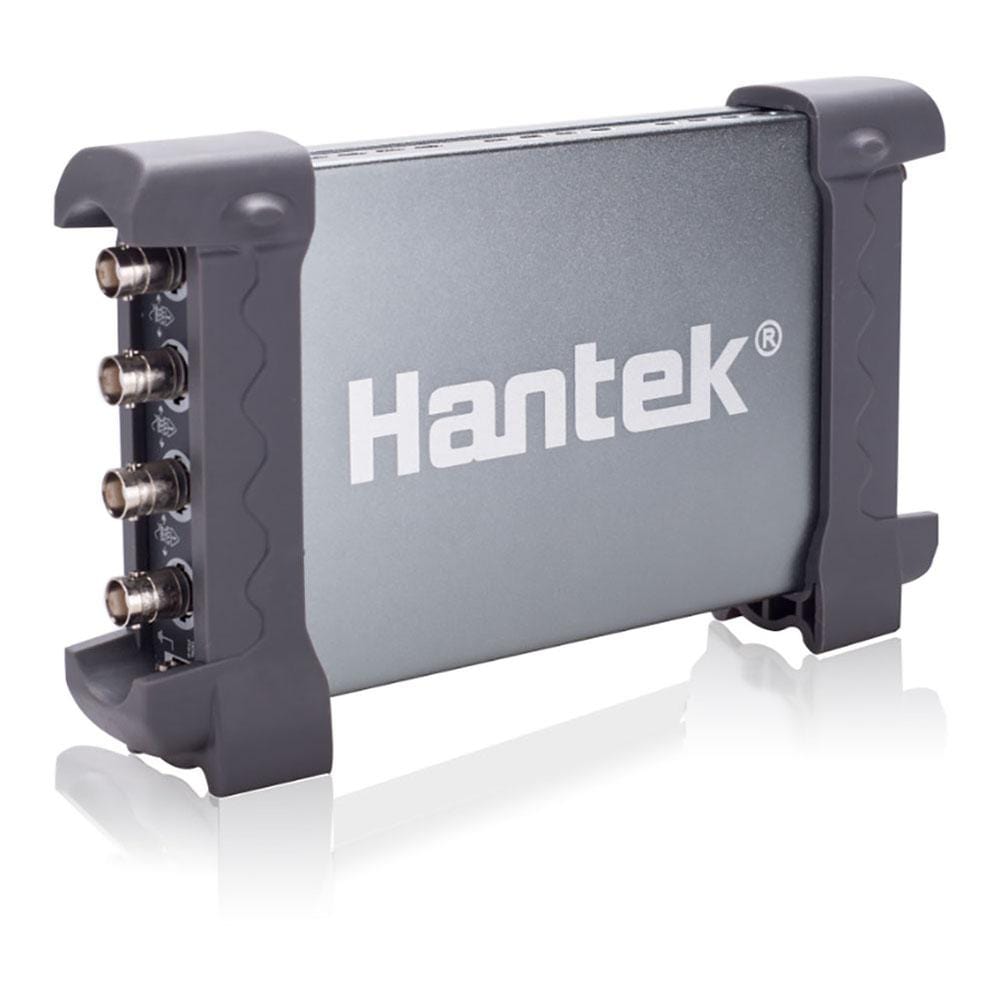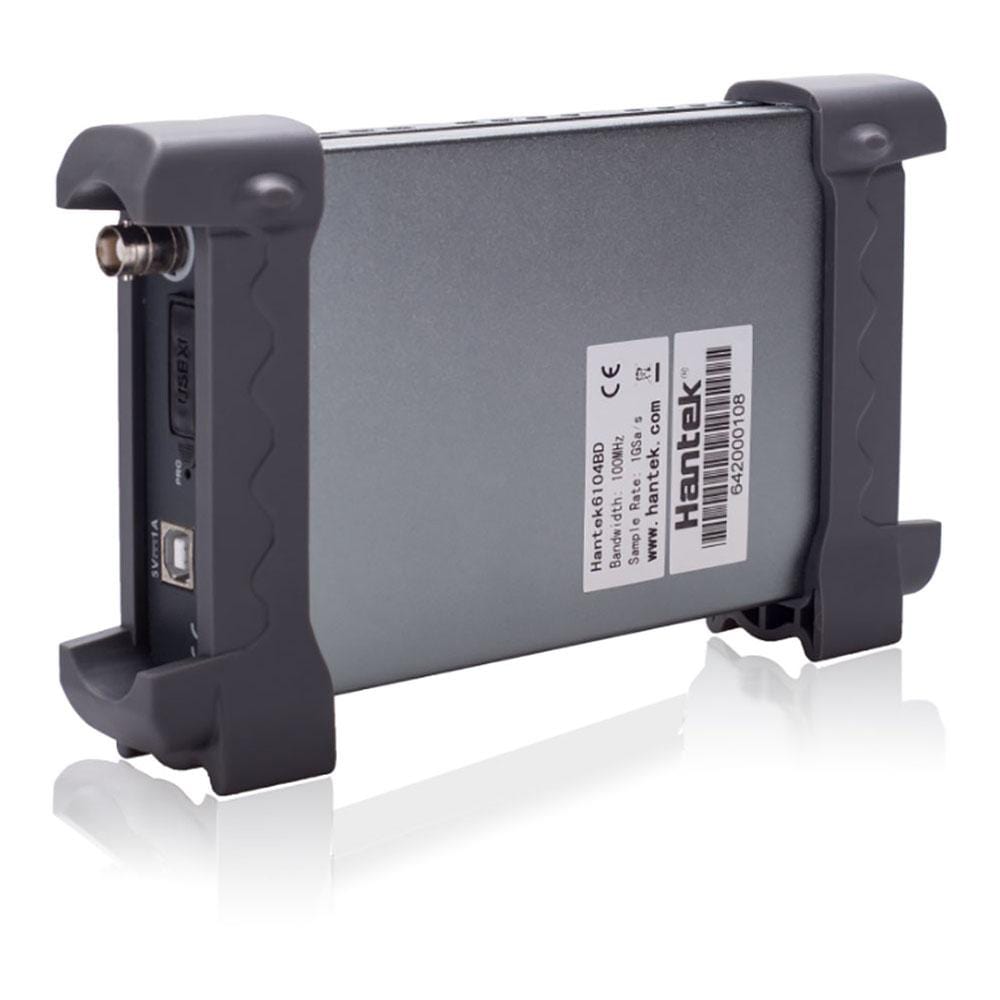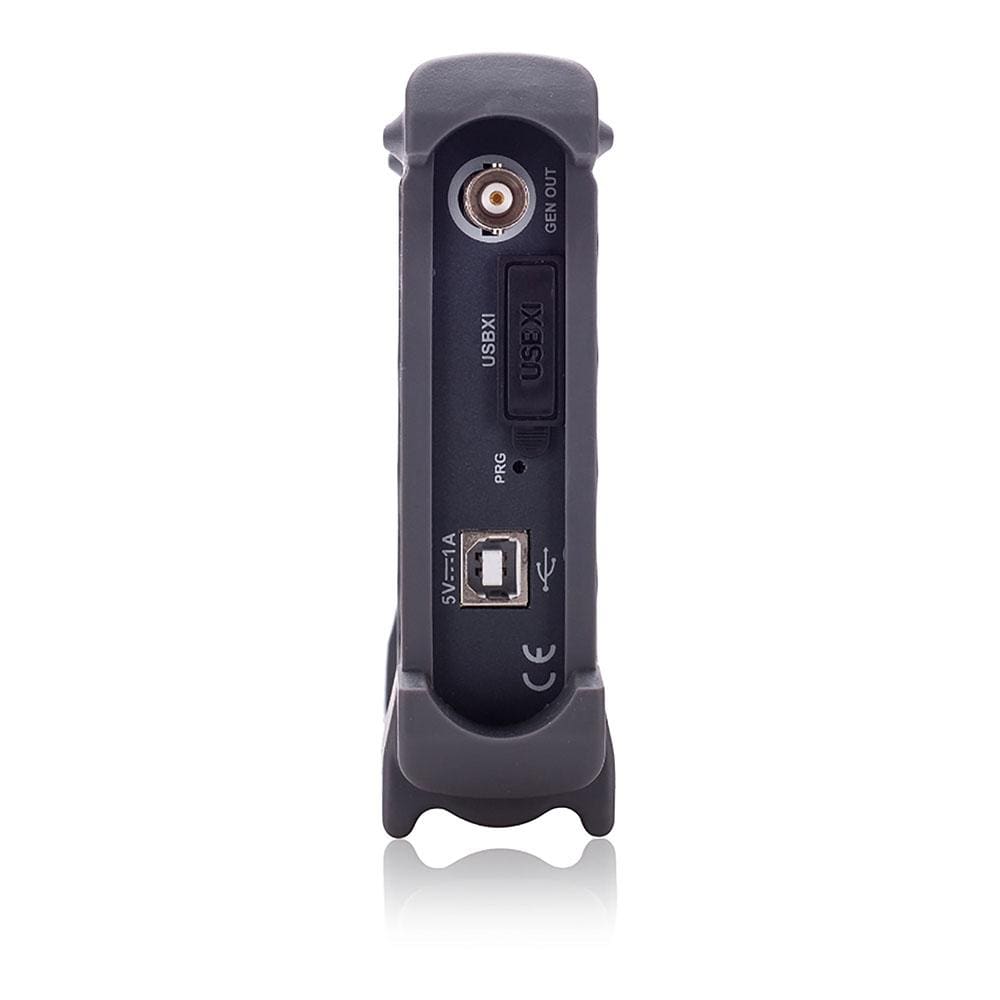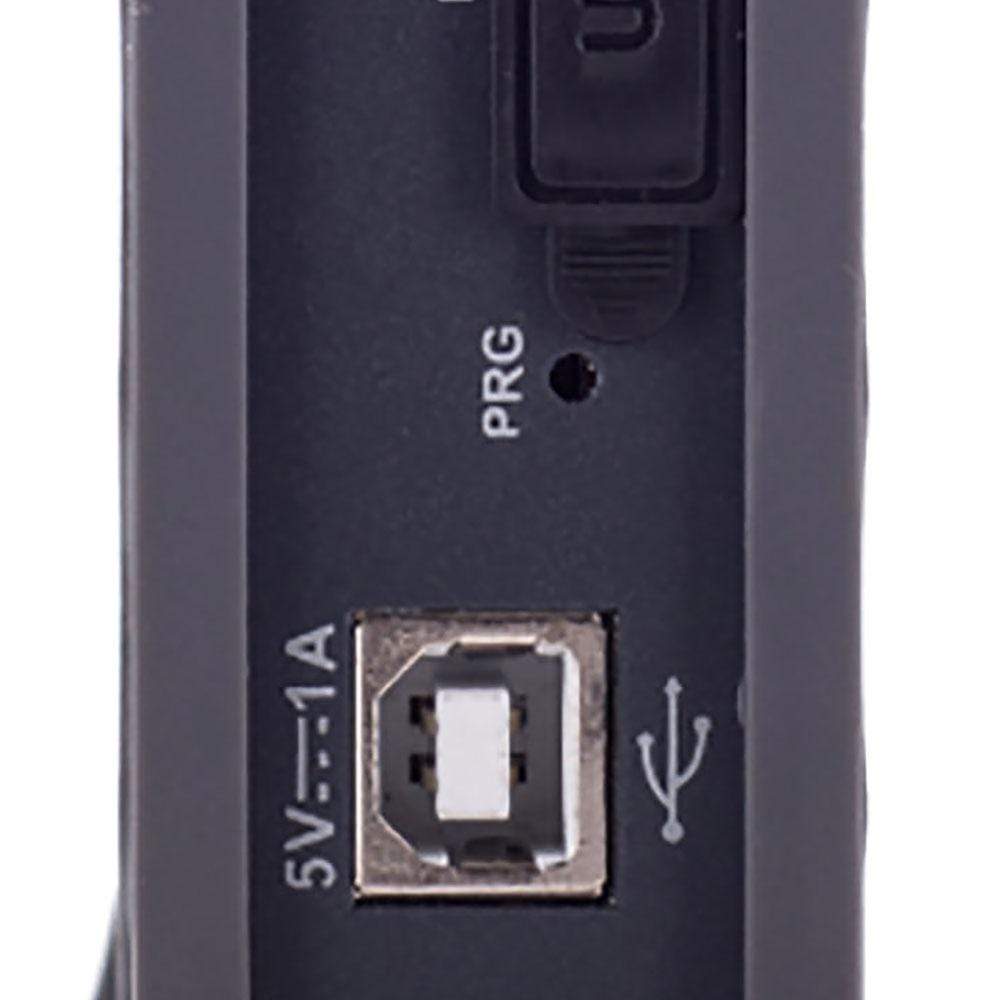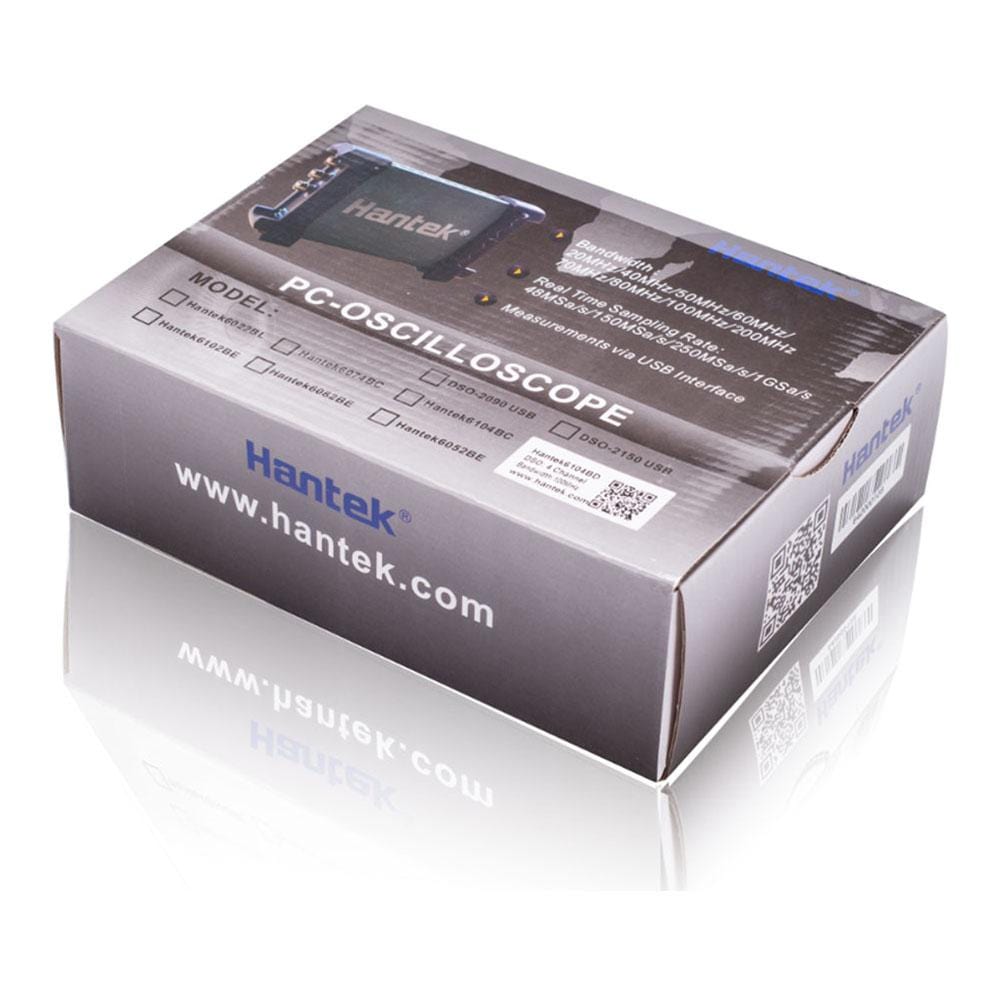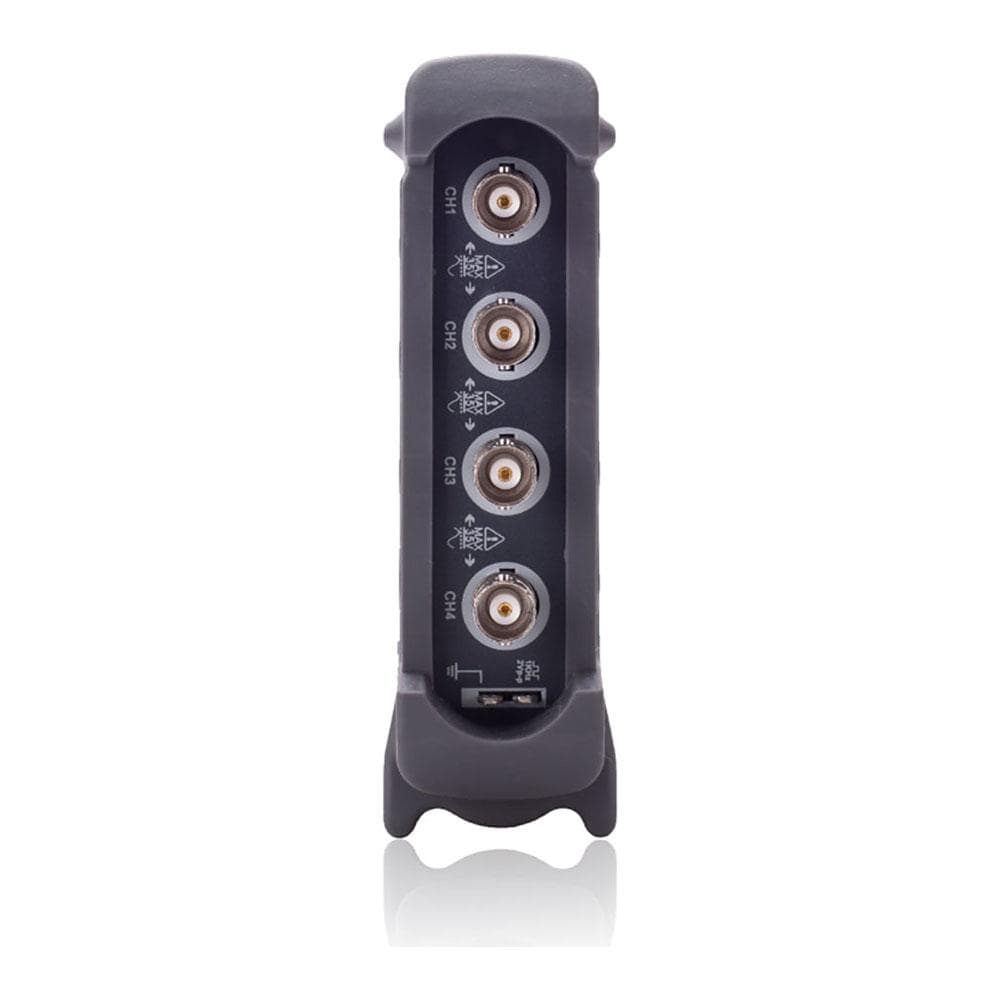 Specifications
Model 

Hantek-6074BD / Hantek-6104BD / Hantek-6204BD / Hantek-6254BD 

Bandwidth 

70MHz / 100MHz / 200MHz / 250MHz 

Channel 

4-ch

Real-time Sampling Rate 

1GSa/s 

Memory Depth 

64K

Time Base Precision 

±50ppm 

Time Base Range 

2ns/div-1000s/div (1-2-4 sequences) 

Input Impedance 

1MΩ 25pF 

Input Sensitivity 

2mV/div~10V/div  

Vertical Resolution 

8Bit 

Vertical Displacement Range 

2mV~10V/div @ x1 probe; 

20mV~100V/div @ x10 probe;

200mV~1000V/div @ x100 probe; 

2V~10000V/div @ x1000 probe 

DC Gain Accuracy 

±3% 

Bandwidth Limit

20MHz 

Trigger Mode 

Edge, Pulse, Video, Alternative 

Trigger Source 

CH1, CH2, CH3,CH4 

Waveform Signal Process 

+,-,x,÷,FFT, Invert 

Cursors Measurement 

Cross, Trace, Horizontal, Vertical 

Auto Measurement 

Vpp, Vamp, Vmax, Vmin, Vtop, Vmid, Vbase, Vavg, Vrms, Vcrms, Preshoot, Overshoot, Frequency, Period, Rise Time, Fall Time, Positive Width, Negative Width, Duty Cycle 

Arbitrary Waveform Generator Mode

Waveform Frequency

DC~25MHz

DAC

2K~200MHz adjustable

Frequency Resolution

0.10%

Channel

1CH waveform output

Waveform Depth

2KSa

Vertical Resolution

12 bit

Frequency Stability

<30ppm

Wave Amplitude

±3.5V Max.

Output Impedance

50 Ω

Output Current

50mA, Ipeak=50mA

System BW

25M

Harmonic Distortion

-50dBc(1KHz),  -40dBc(10KHz)

General Features

Volume 

175mm * 105mm * 25mm 

Weight 

0.9KG 

Accessory 

2 passive probes, 2 gator clip lines,1 BNC to BNC cord
Hantek-6074BD 4-ch 70MHz. 1GSa/s, 64K USB Scope, Wave Gen
Frequently Asked Questions
Have a Question?
Be the first to ask a question about this.
Ask a Question