When pre-ordered, this item normally ships within 10 working days
The MikroE FTDI Click Board™ is a communication accessory board that includes FT2232H IC, a dual high-speed USB to UART, I2C, SPI, and JTAG interface. It enables the user to connect PC and MCU applications using the preferred communication protocol.
What makes the FTDI Click Board™ ideal for a variety of USB applications like smart card readers, instrumentation, industrial control, etc.
View full details
SKU: MIKROE-1421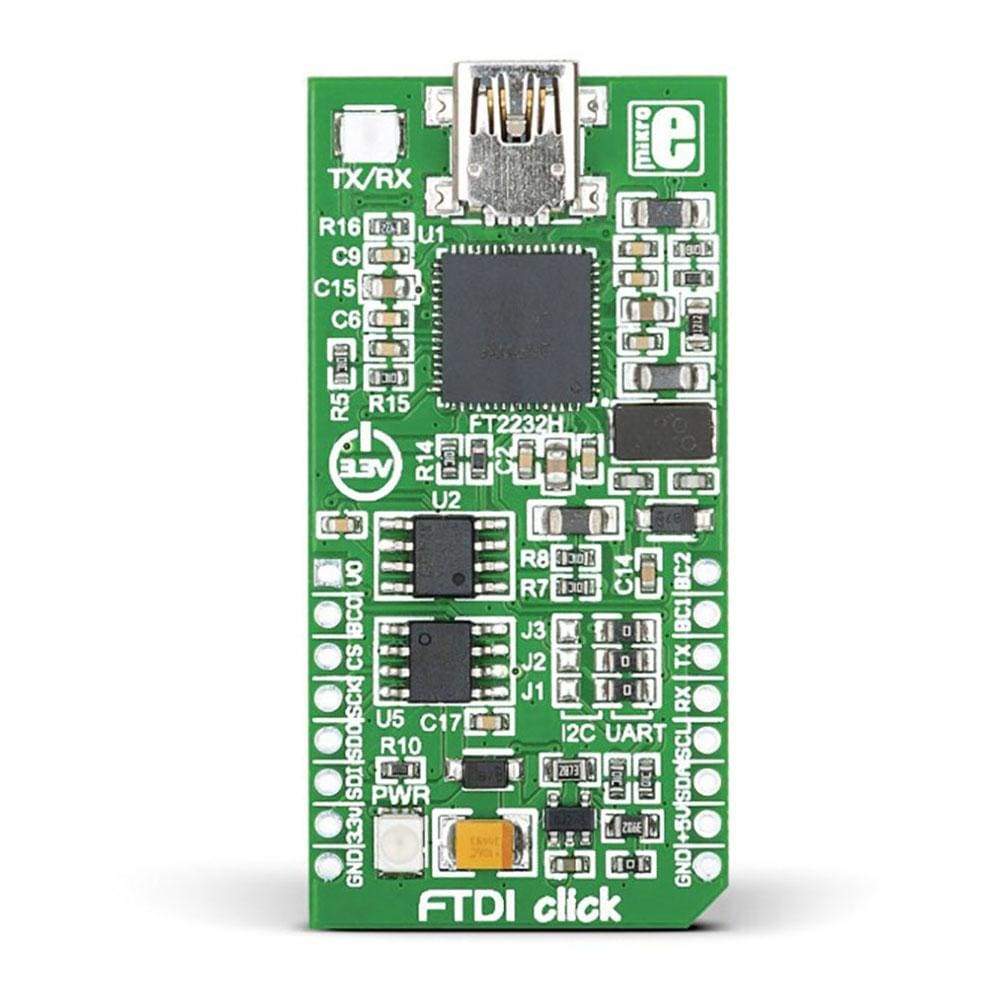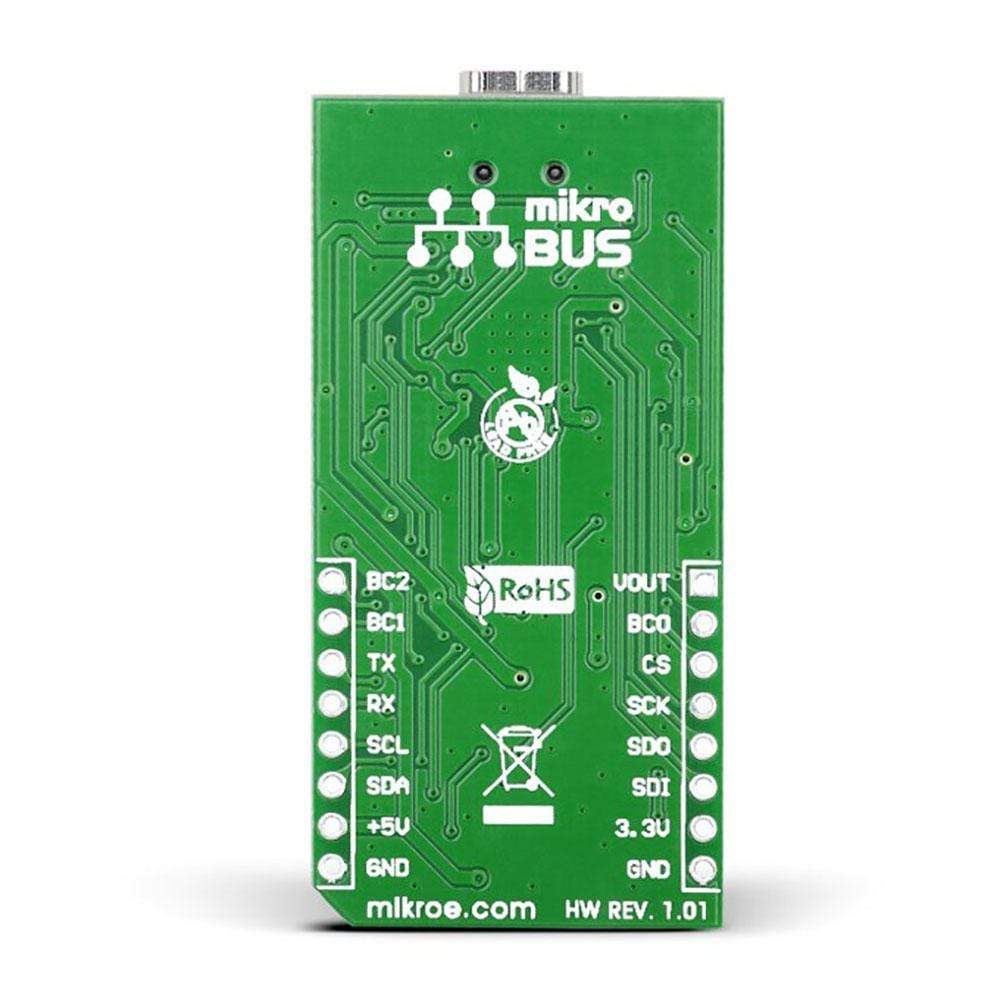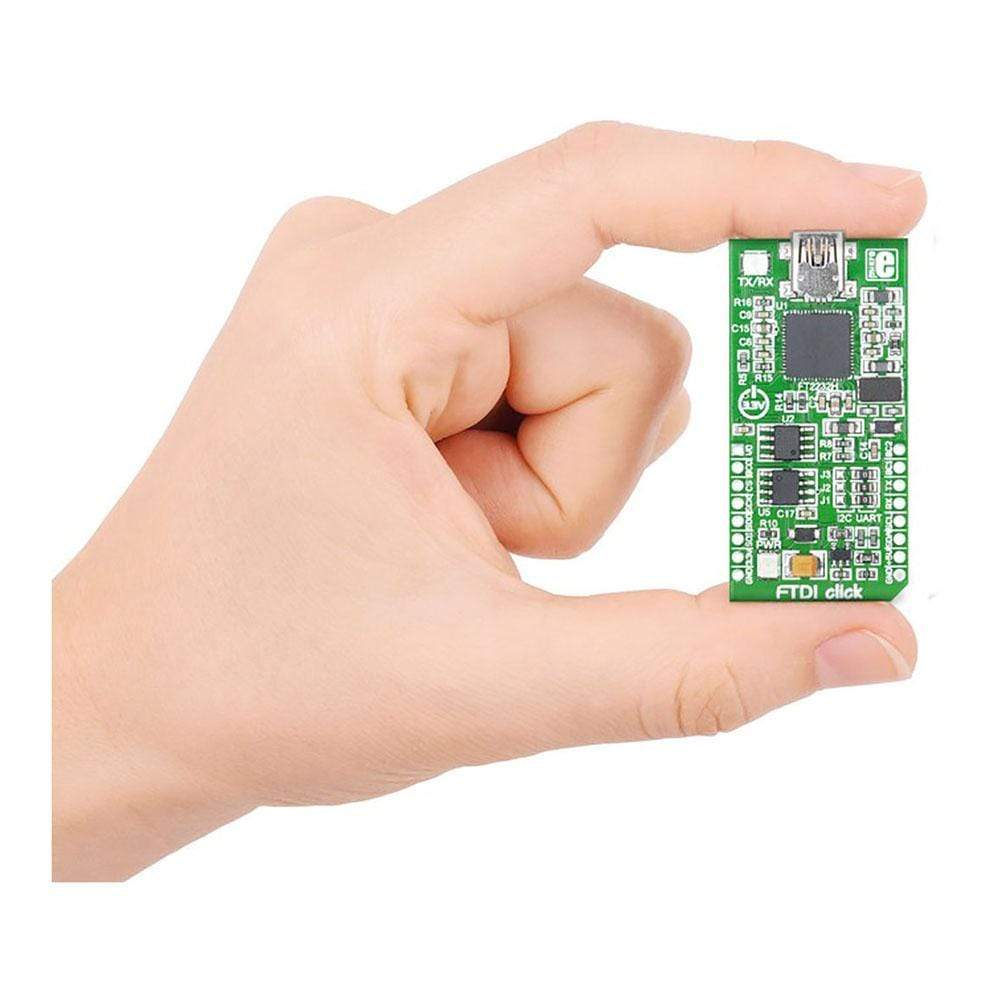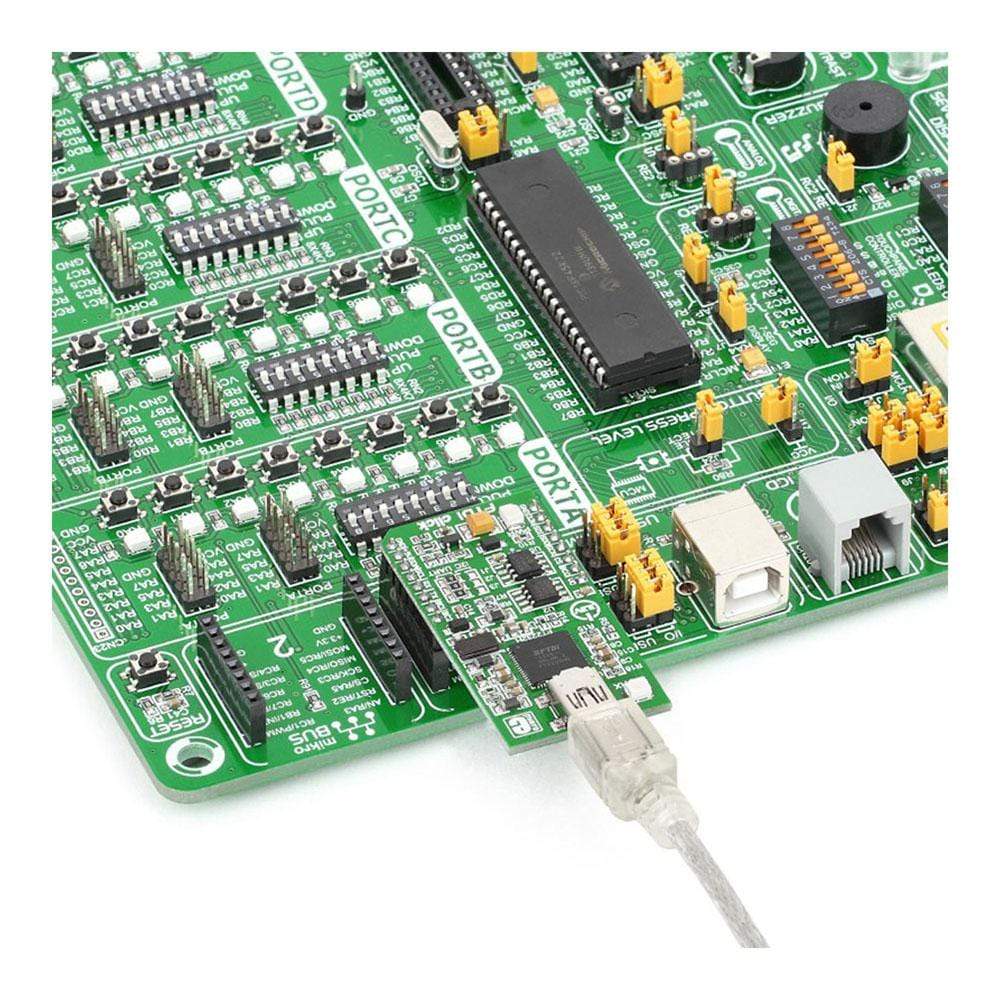 IC/Module: FT2232H IC
FT2232H is a hi-speed dual USB UART/FIFO IC that belongs to FTDIs 5th generation of USB devices. This chip can be easily configured in different industry standard serial or parallel interfaces. It features two multi-protocol synchronous serial engines (MPSSEs) for simultaneous communication using JTAG, I2C and SPI interfaces on two channels.
SMD Jumpers
Depending on the position of the J1, J2 and J3, the FTDI Click Board™ communicates with the target microcontroller. The SMD jumpers allow the user to select I2C or UART communication interface (in UART position by default).
Ideal Choice for USB Applications
In FDTI Click Board™, as the entire USB protocol is handled on the FT2232H chip. The chip does not require any specific USB firmware programming, which makes it a favourable choice for a range of USB applications, including digital camera interface, MP3 player interface, smart card readers, etc.
FTDI Click Board
Frequently Asked Questions
Have a Question?
Be the first to ask a question about this.
Ask a Question