When pre-ordered, this item normally ships within 10 working days
Establish wireless communication between a microcontroller and a remote wireless device using the EasyWiFi Board. Designed to be compatible with most microcontroller architectures, the EasyWiFi board is an all-in-one wireless 2.4GHz 802.11b solution with high-speed voltage translators. The board carries an MRF24WB0MA Wi-Fi radio transceiver module with integrated PCB antenna, matching circuitry, and supports Wi-Fi with the free TCP/IP protocol stack. It supports low-power, low data-rate Wi-Fi communication and communicates through 4-wire SPI and UART interface. The connection may be established via a flat cable with Mikroe development board-compatible IDC10 connectors on its ends. The board also has UART and JTAG pin pads available for testing purposes. It supports WEP, WPA-PSK, and WPA2-PSK security. It is designed to operate using both 3.3V and 5V power.
EasyWiFi Board is an ideal choice for industrial controls, home automation, building automation, and consumer applications.
View full details
SKU: MIKROE-574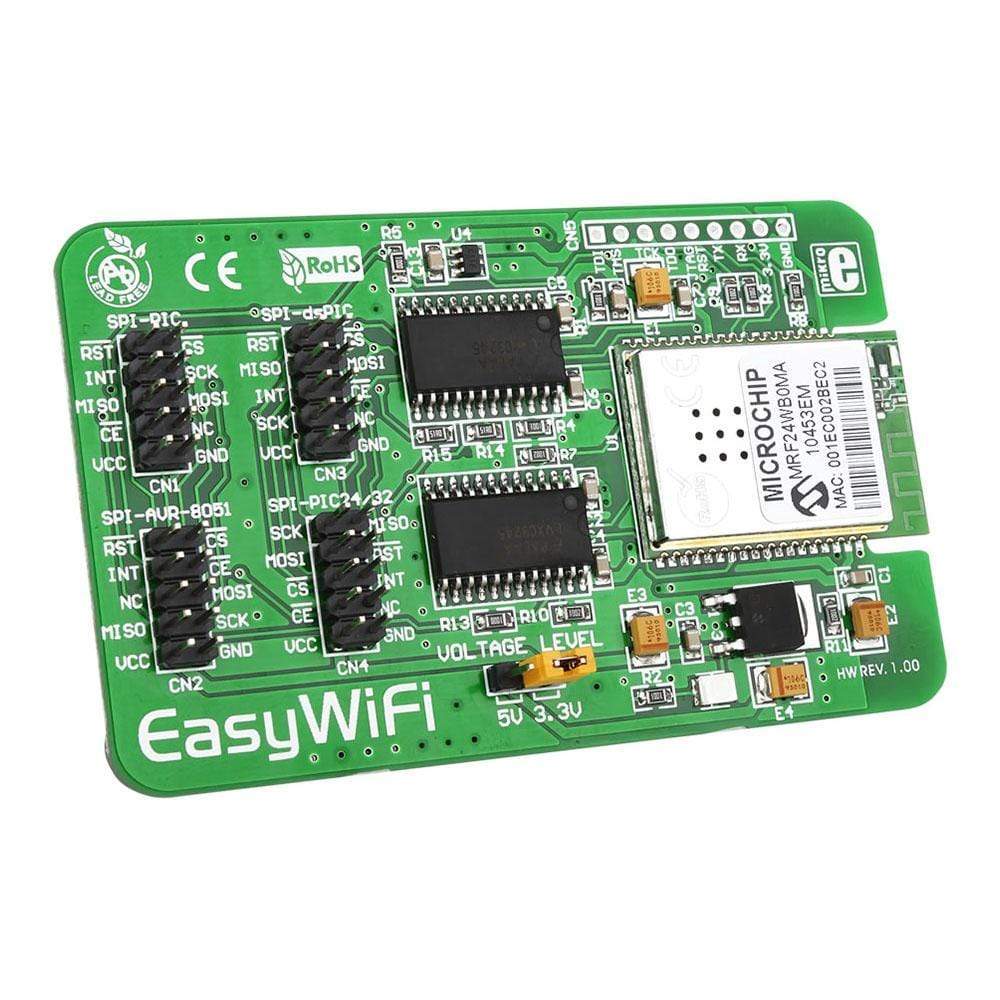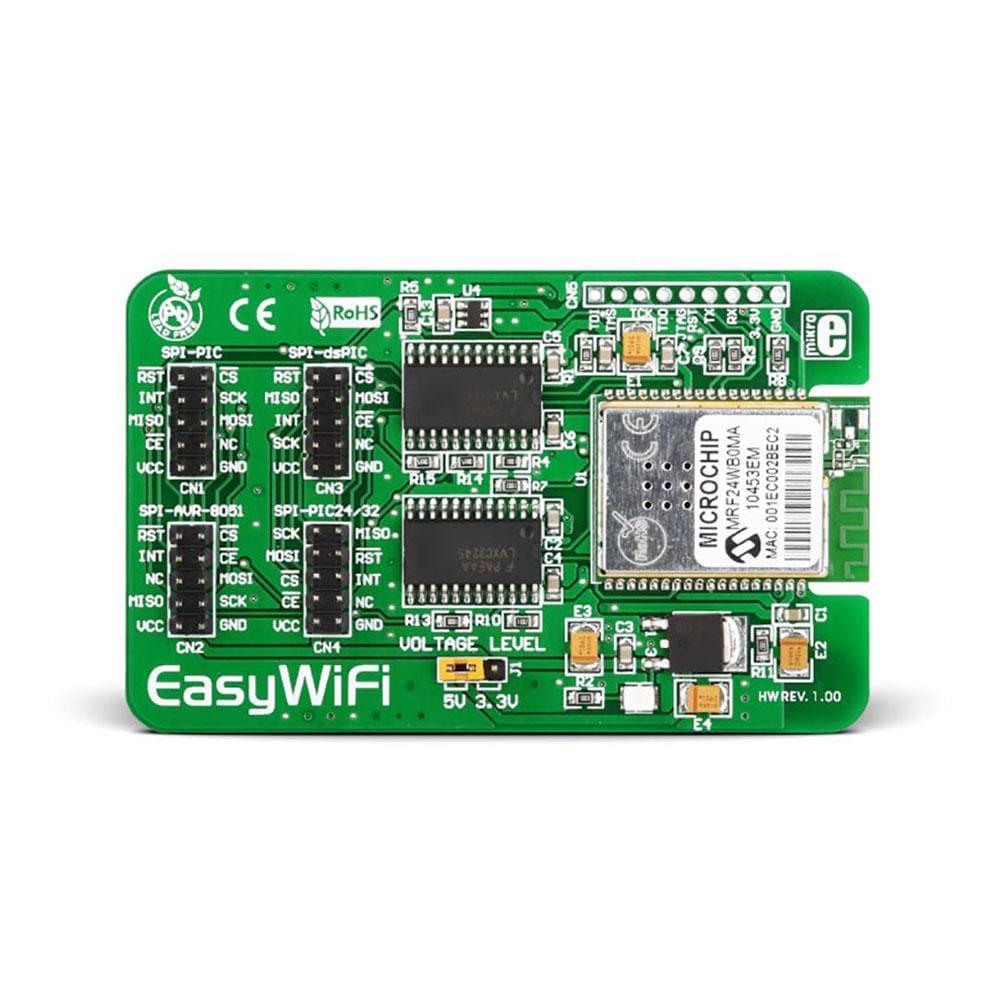 IC/Module: MRF24WB0MA 2.4 GHz IEEE 802.11b RF Transceiver
The MRF24WB0MA is a low-power, 2.4 GHz surface mount module with all associated RF components. This IEEE 802.11 Wi-Fi radio transceiver module has an integrated PCB antenna and supports Wi-Fi with the free TCP/IP protocol stack. The MRF24WB0MA supports Microchips free TCP/IP protocol stack, which is available for PIC18, PIC24, dsPIC33, and PIC32 microcontrollers.
TCP/IP Software Stack
The MRF24WB0MA aboard EasyWiFi board is designed to use Microchips TCP/IP software stack. It has an integrated driver that implements the API that is used in the modules for command and control as well as for management and data packet traffic. The Microchip TCP/IP software stack is available in the Microchip Application Libraries for free download.
EasyWiFi Board
Frequently Asked Questions
Have a Question?
Be the first to ask a question about this.
Ask a Question