When pre-ordered, this item normally ships within 10 working days
The EasyPIC v7 is top selling PIC Development Board for 370+ Microchip PIC MCUs in DIP packaging.
It features USB 2.0 programmer/debugger and over 17 essential modules necessary in development. Board comes with PIC18F45K22.
View full details
SKU: MIKROE-798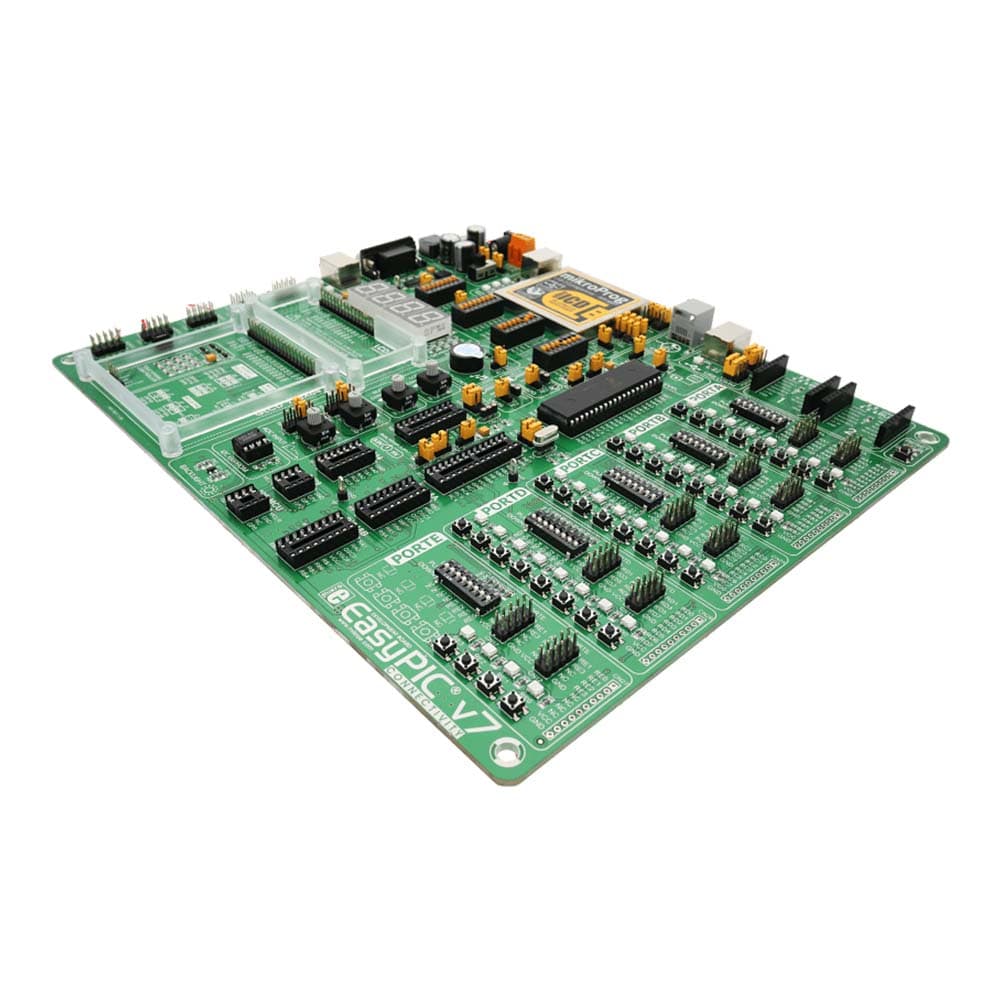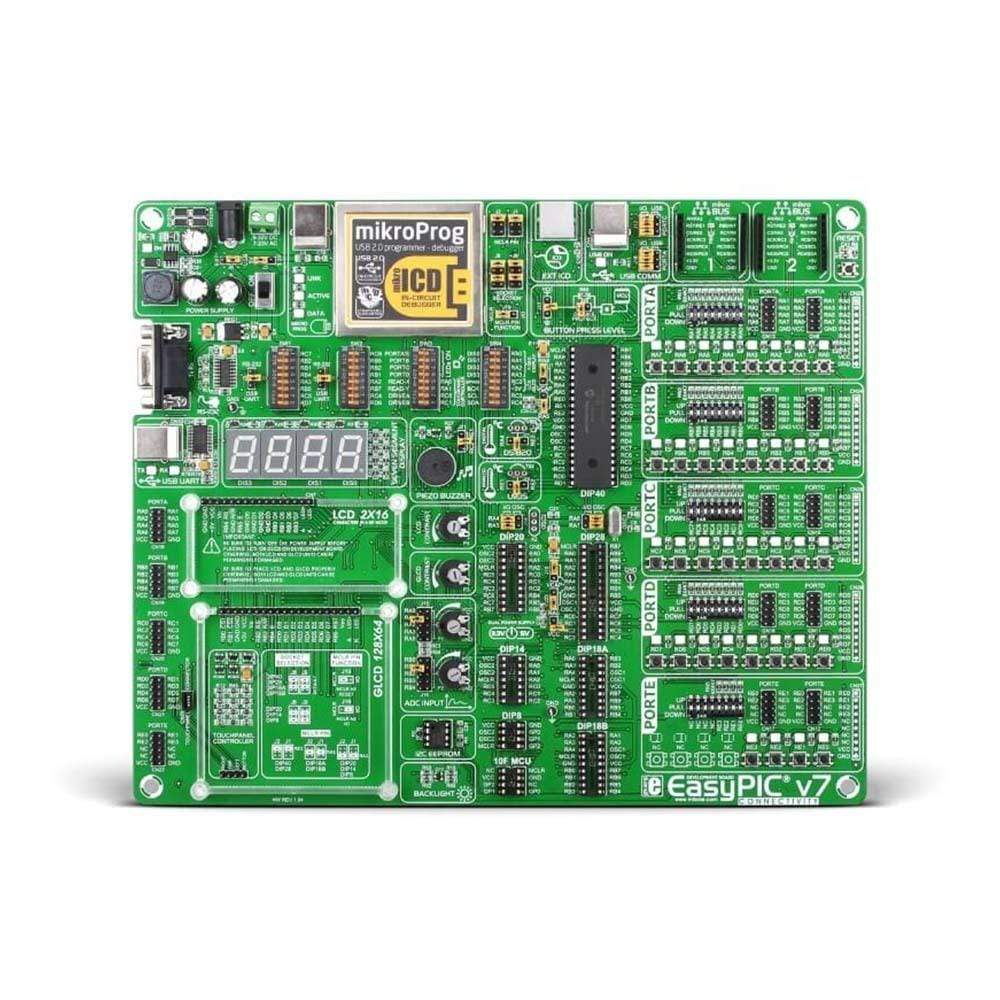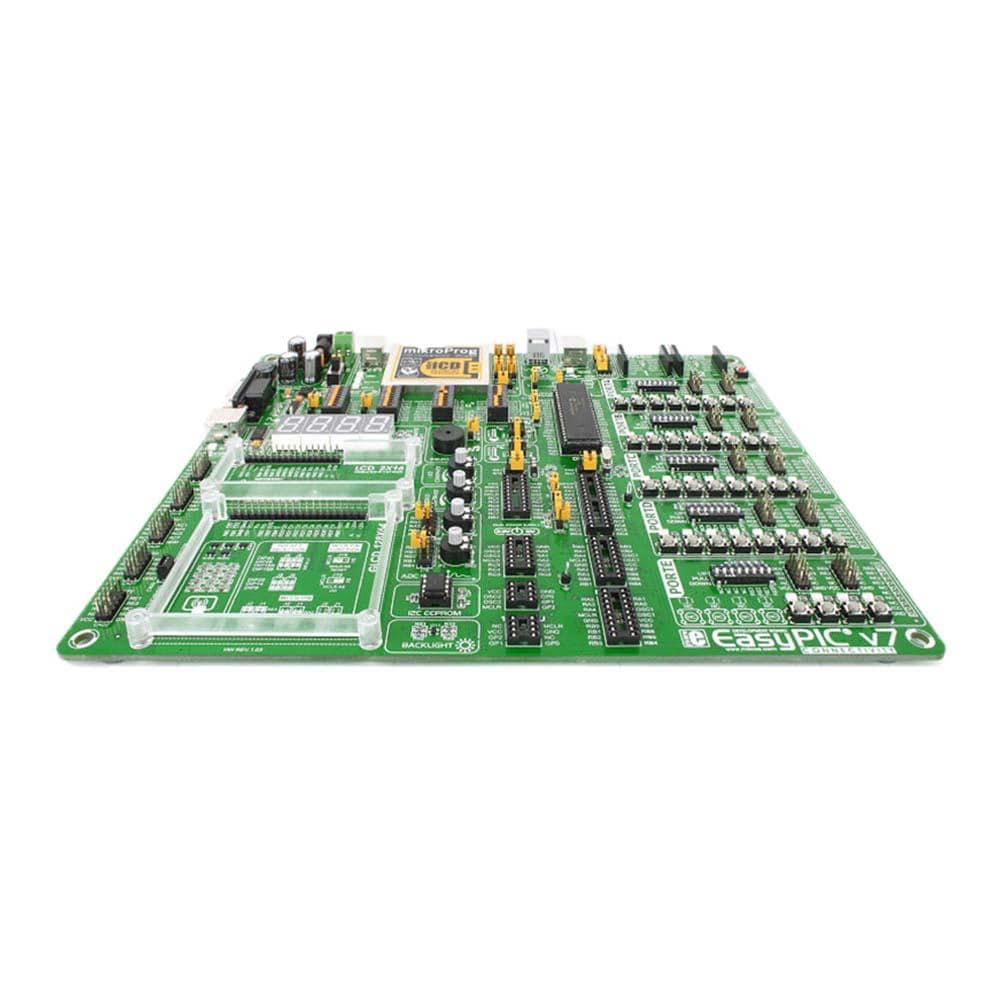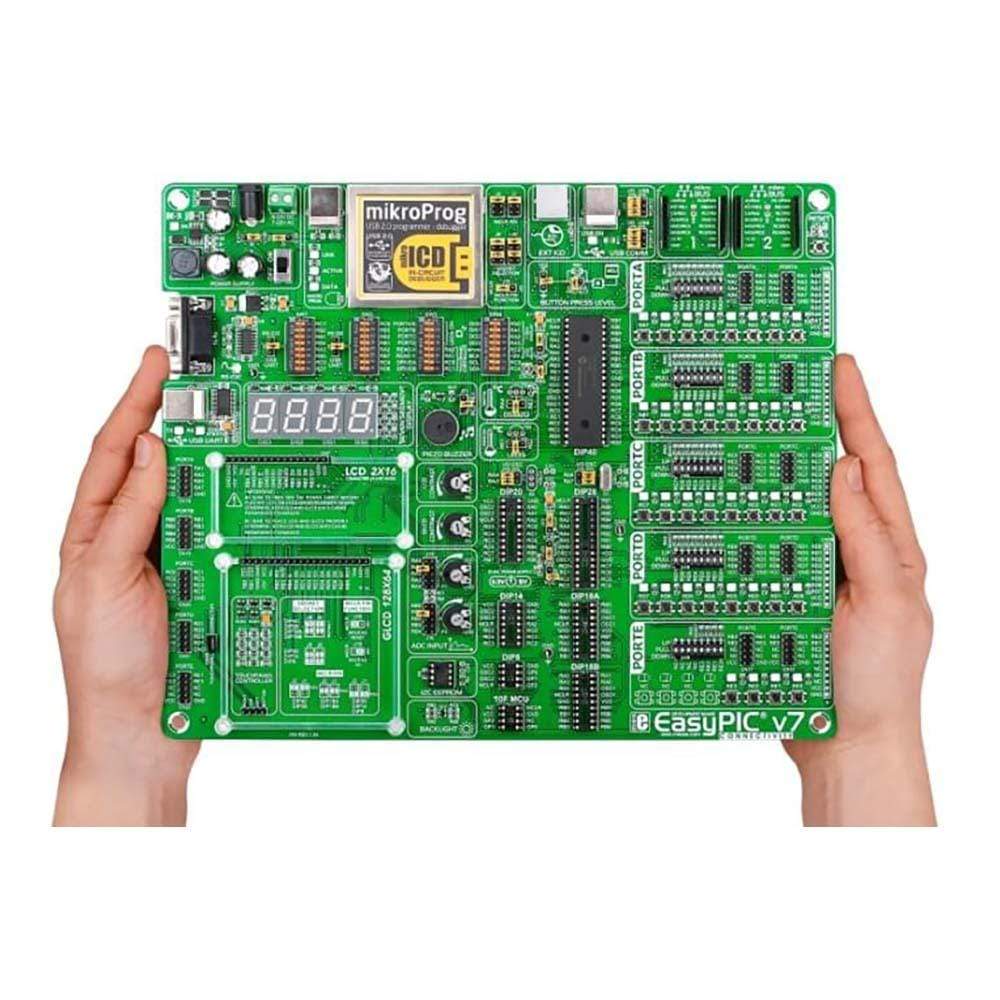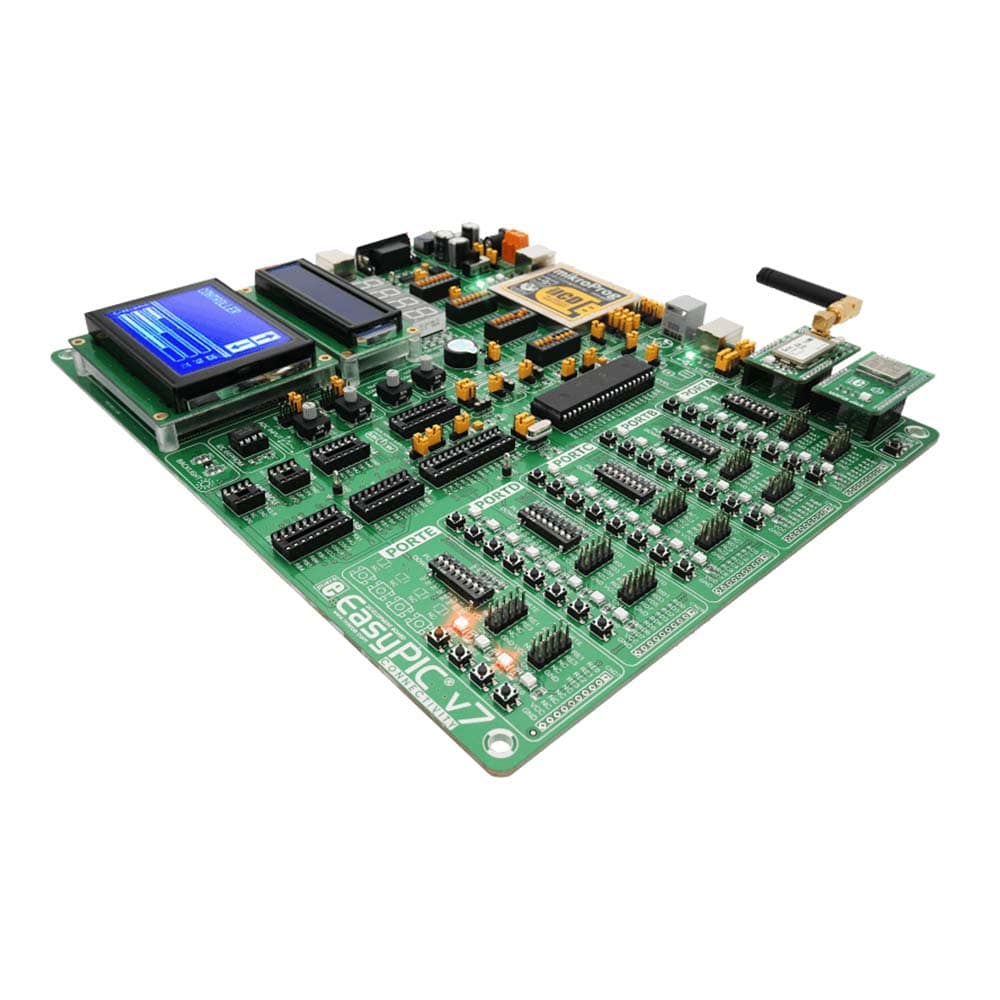 New Development Experience
Amazing Connectivity
Four connectors for each port
The EasyPIC v7 is all about connectivity. Having four different connectors for each port, you can connect accessory boards, sensors and your custom electronics easier than ever before.
mikroProg on board
Everything is already here.
The powerful on-board mikroProg programmer and In-Circuit debugger can program and debug over 387 microcontrollers. You will need it, whether you are a professional or a beginner.
Dual Power Supply
Supports 3.3V and 5V devices.
The EasyPIC v7 is among the few development boards which support both 3.3V and 5V microcontrollers. This feature greatly increases the number of supported MCUs. It's like having two boards instead of one!
Supports Click Boards
mikroBUS sockets on board.
Two innovative new mikroBUS sockets allow you to use dozens of Click accessory boards with almost no hardware adjustments. Adding new functionality to your device was never so easy.
What's On-Board
MikroProg
On-board mikroProg In-Circuit Debugger and programmer supports over 387 PIC microcontrollers from Microchip.
What is the EASYPIC V7?
The EasyPIC v7 is the seventh generation of our famous PIC development board. It is the product of accumulated knowledge over the past 10 years with its state of the art of design, functionality and quality. It is loved by beginners and hobbyists, as well as professionals, and used in education and development by thousands. The Board comes complete with a PIC18F45K22 device.
Built-in Modules
External ICD2
ICD2 connector enables users to work with other programmers.
UART RS-232
Write UART applications for laptops too. Besides RS-232, we also added USB-UART.
GLCD/LCD
GLCD 128x64 and LCD 2x16 character displays are now closer together.
4 Digit Display
It's back! 4 digit 7 segment display is now a part of EasyPIC v7.
Port Headers
Another row of PORT headers is available on the left side. Connectivity at its best.
GND
We added three additional GND pins for easier access to your oscilloscope probes.
MikroBUS™ Sockets
With two mikroBUS™ sockets, you can add dozens of new functionality to your board with minimum hardware adjustments. The collection of mikroBUS™ compatible Click Boards is growing rapidly, and we have designed them with great care, so you don't have to make any complicated settings. Just plug your board in, and you are good to go.
EasyPIC v7 Development Board
Frequently Asked Questions
Have a Question?
Be the first to ask a question about this.
Ask a Question