When pre-ordered, this item normally ships within 10 working days
Simulate different kinds of inputs in the design using the EasyInput Board. This accessory board is designed to provide digital logic input to desired IDC10 PORT header. The board comes equipped with a tri-state DIP switch for eight PORT pins. Popularly used in static input applications, the DIP switch provides users an easy and convenient way (simple push of a switch) to apply constant voltage (VCC or GND) on desired port inputs. The middle position leaves the pin unaffected.
The EasyInput Board has an IDC10 connector that ensures easy connection to peripheral modules. Also, this accessory board is most commonly used to customize the behaviour of an electronic device to accommodate a wide range of applications.
View full details
SKU: MIKROE-1025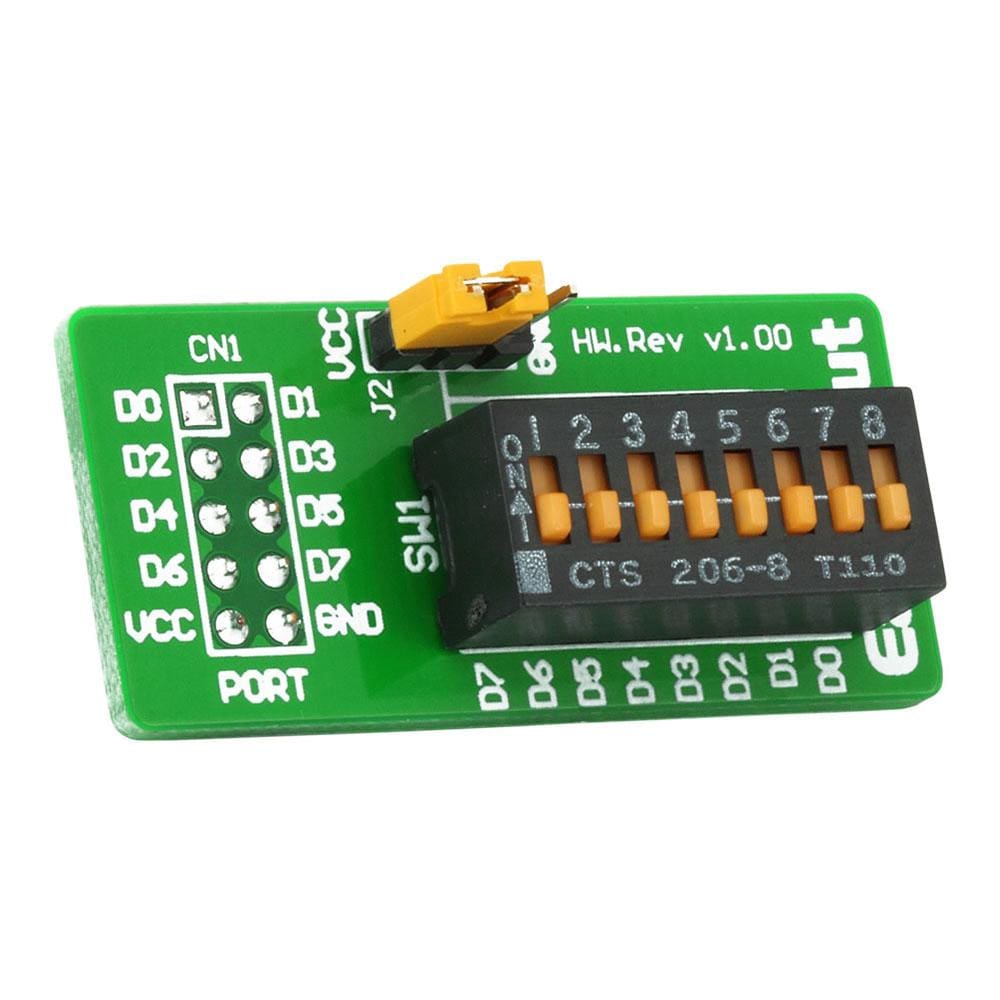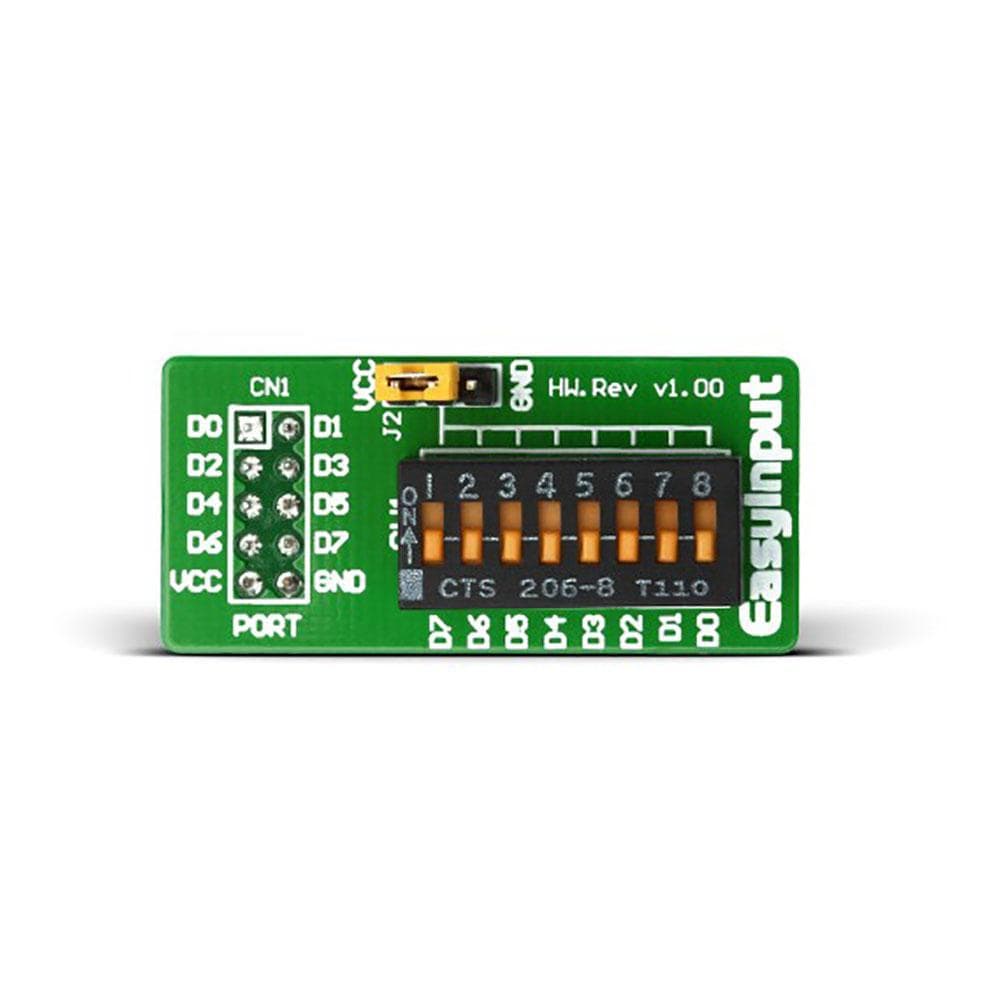 Electrical characteristics of tri-state DIP switch
Contact Rating: Switching: 25mA, 24VDC; Non-Switching: 100 mA, 50VDC.
Contact Resistance: Initial: 50 mOhm.
Mechanical Life: 5000 cycles (Min.) .
EasyInput Board
Frequently Asked Questions
Have a Question?
Be the first to ask a question about this.
Ask a Question