Pre-Ordered items ship within 10 days of ordering
The SF600Plus-G2 is a high-speed Serial NOR/NAND Flash programmer that offers both In-Circuit Programming and Standalone Programming modes. With the ability to update the SPI Flash soldered on board and the SPI Flash in the socket adaptor, this device offers versatile programming options to suit your needs.
Advanced Features for Enhanced Efficiency
Our SF600Plus-G2 is designed with the latest SOC architecture of FPGA, providing an upgraded and more efficient programming experience compared to its predecessors, the SF600 and SF600Plus. With the additional feature of supporting SPI NAND, this device offers enhanced convenience for developers during the programming process.
User-Friendly Software and Interface
The SF600Plus-G2 comes equipped with our user-friendly DediProg SF software and USB interface, which offers an intuitive user interface and powerful features to make programming a breeze.
Upgrade Your Programming Experience
Don't settle for less than the best. Choose the SF600Plus-G2 for all your Serial NOR/NAND Flash programming needs and experience the ultimate speed, versatility, and efficiency.
View full details
SKU: SF600Plus-G2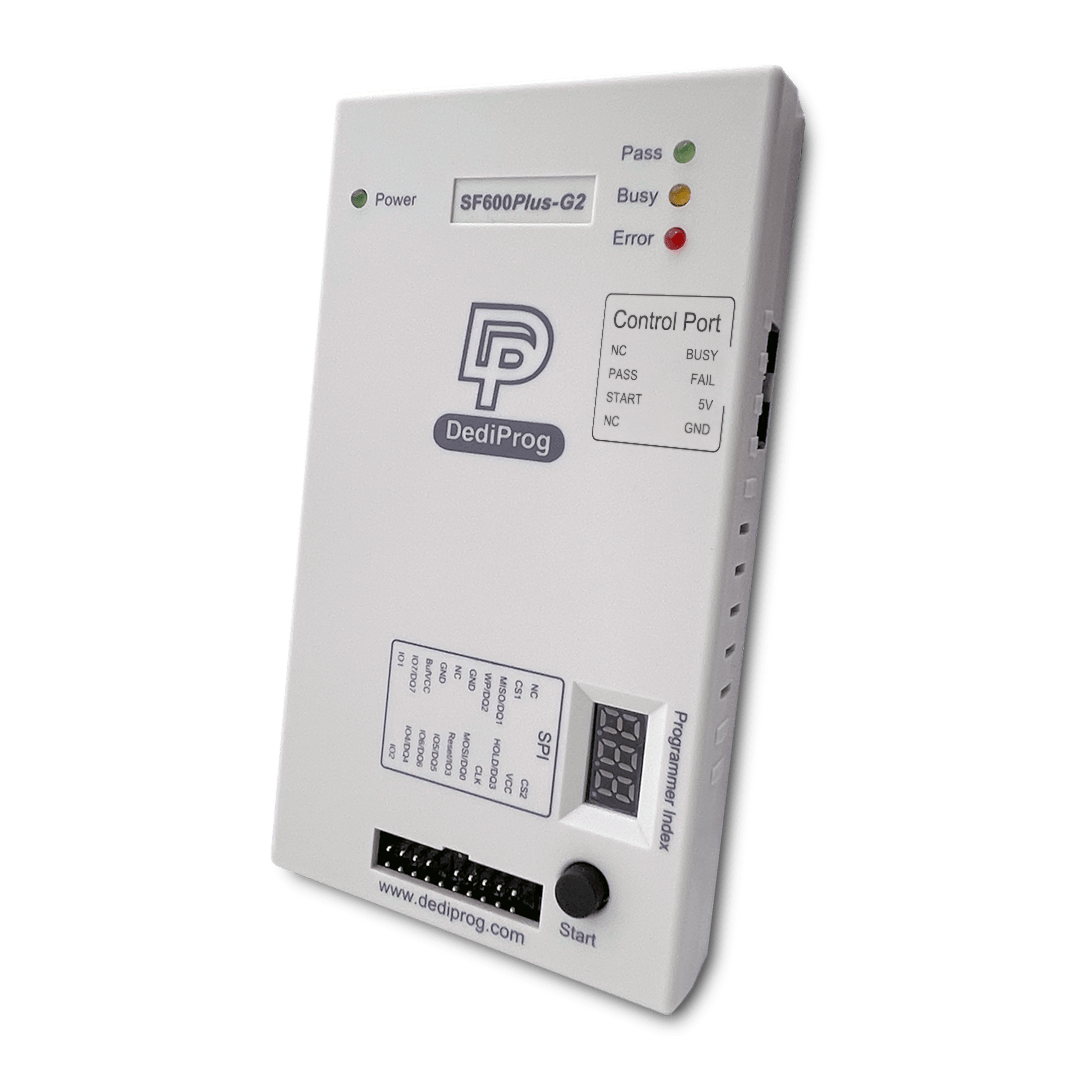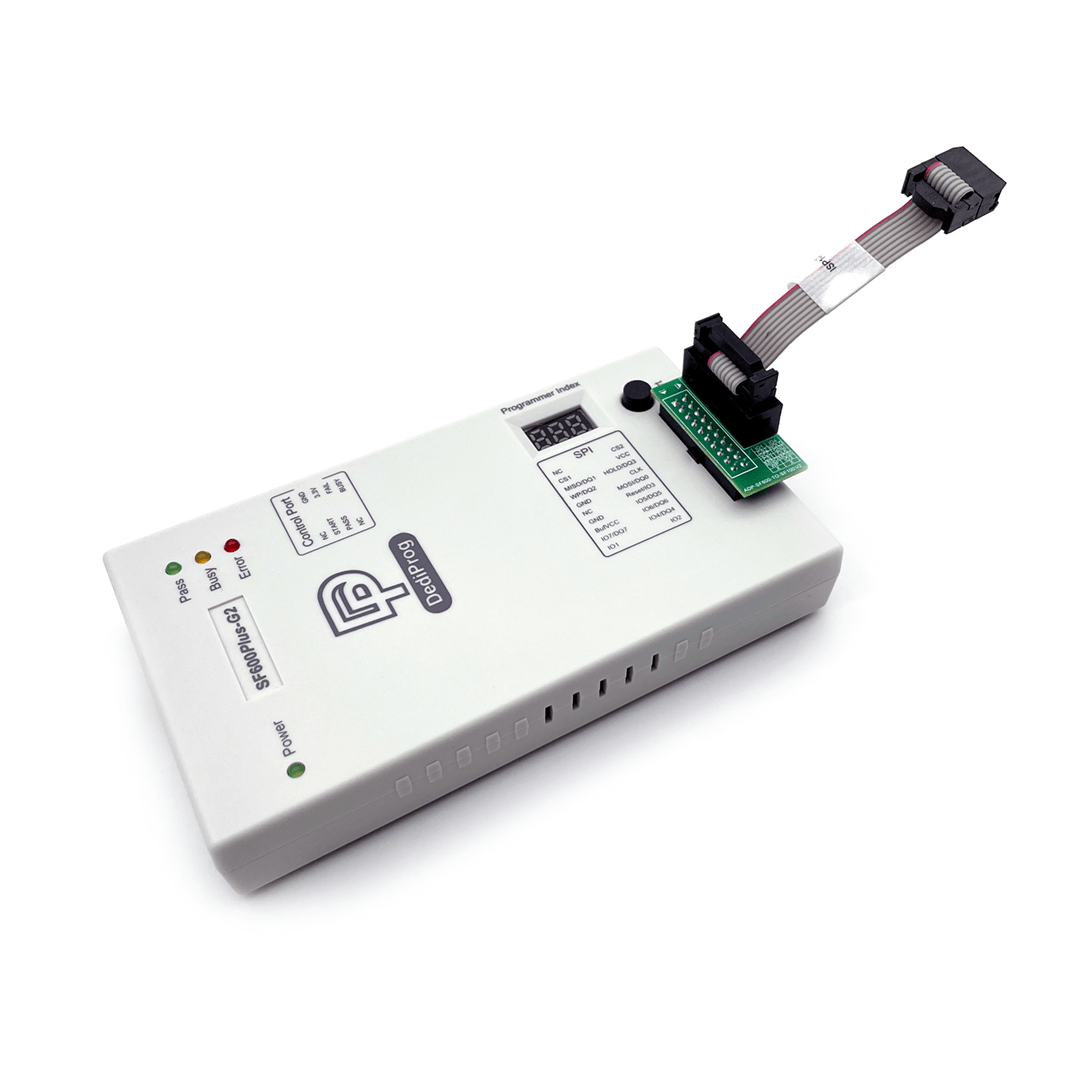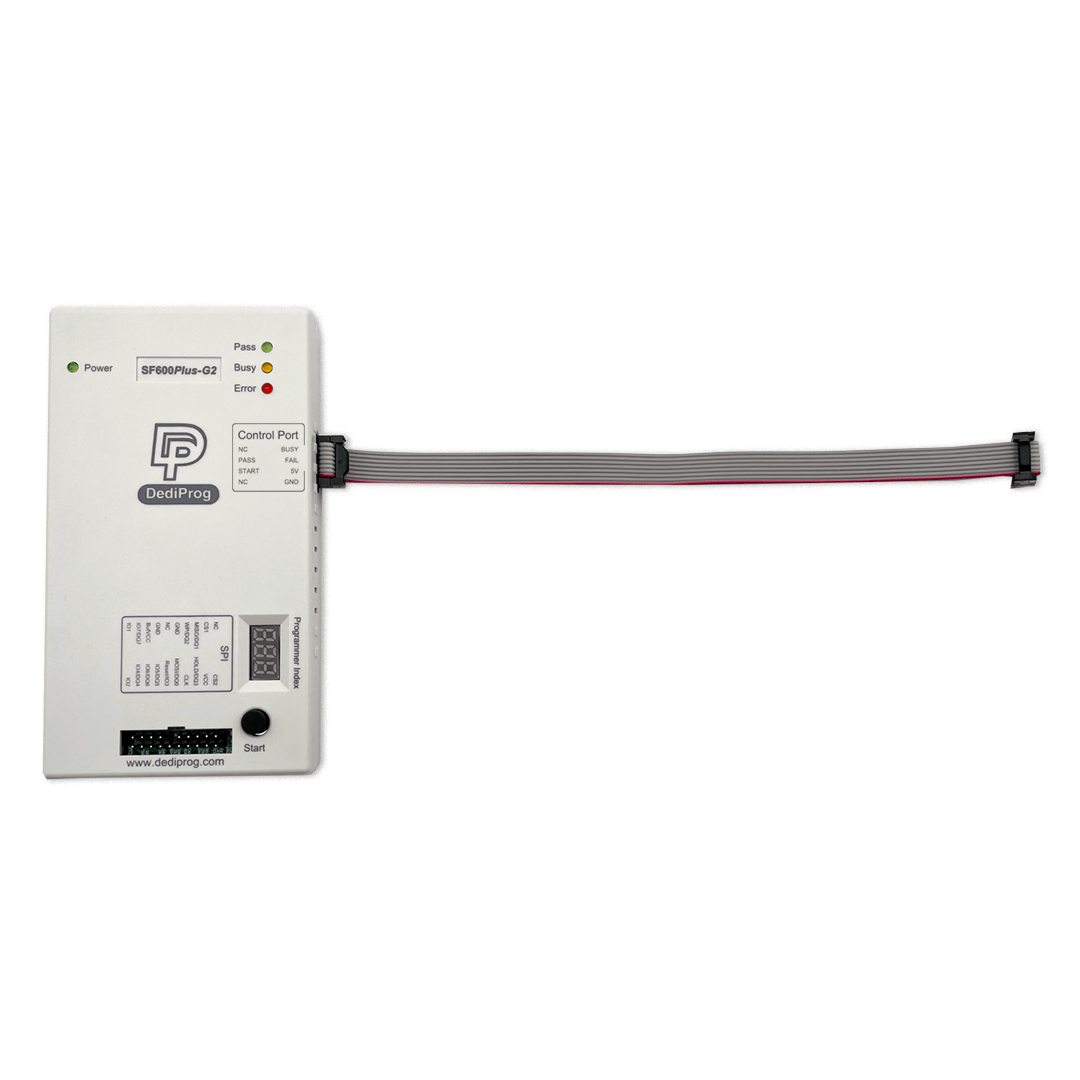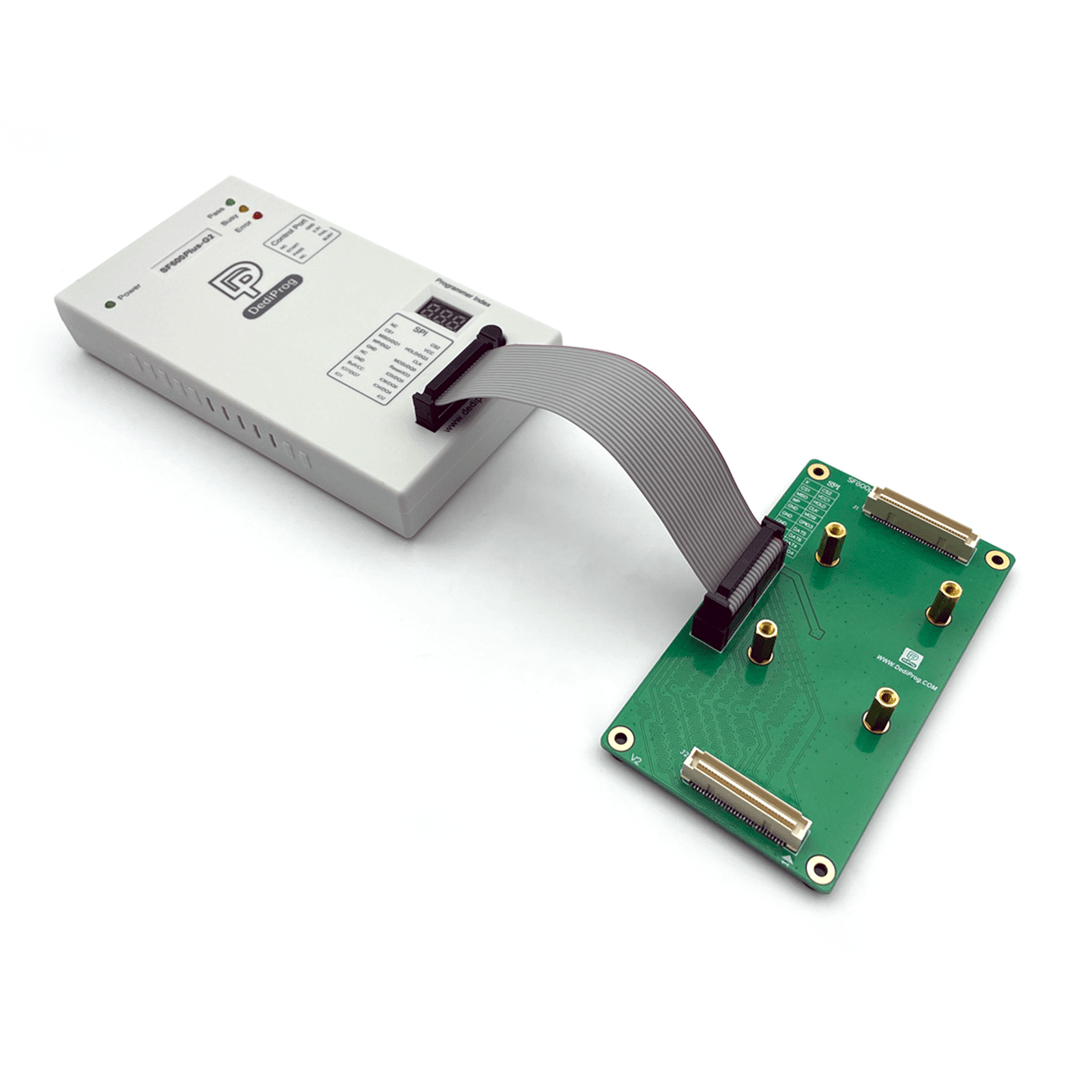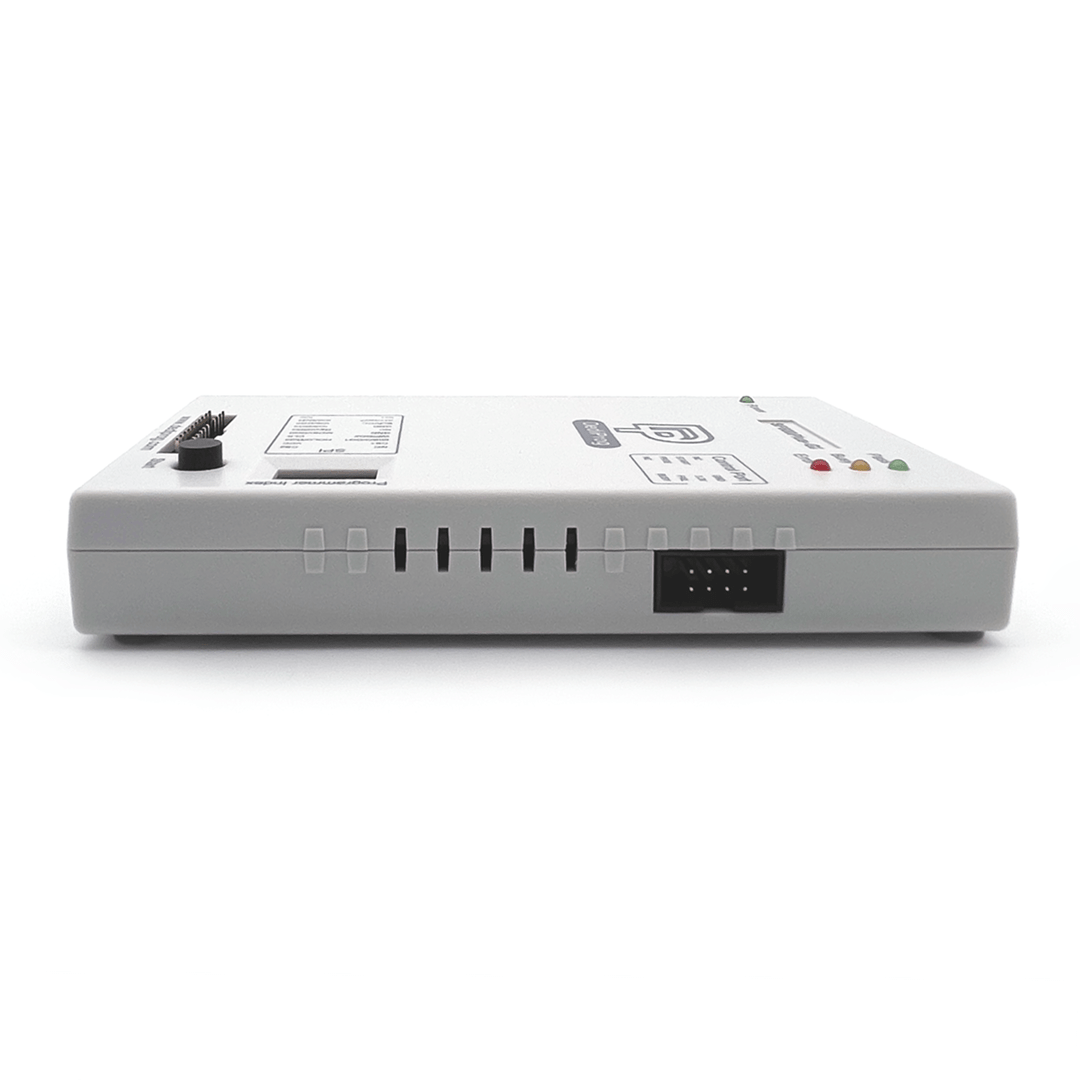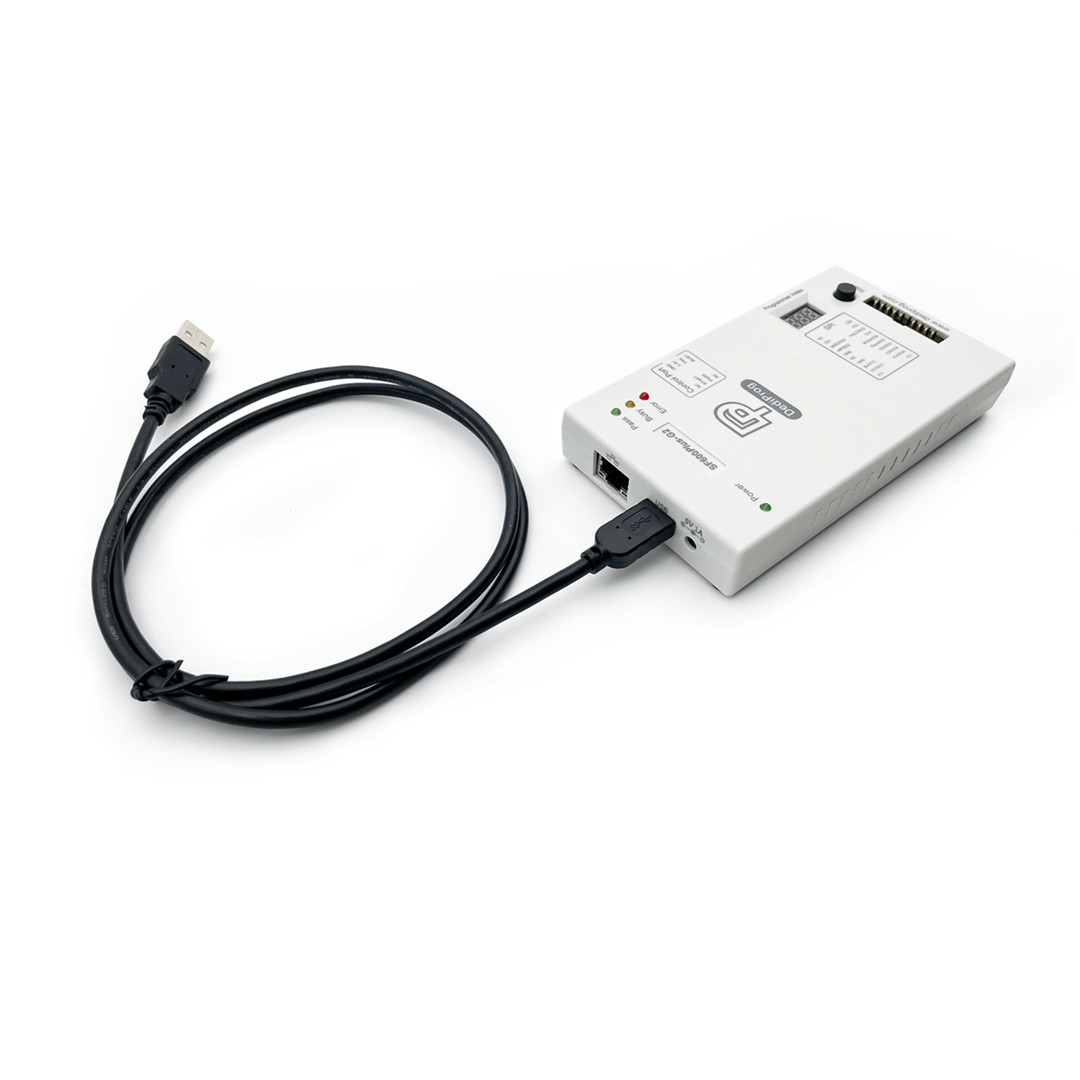 Introducing the SF600Plus-G2 Serial NOR/NAND Flash Programmer, a high-speed and versatile programming solution for developers and engineers. With both In-Circuit Programming and Standalone programming modes, the SF600Plus-G2 can update the SPI Flash soldered on board or the SPI Flash in the socket adaptor, making it an ideal solution for various programming needs.
Upgrade to SF600Plus-G2
The SF600Plus-G2 is the upgraded version of the popular SF600 and SF600Plus models. It boasts improved programming efficiency thanks to its SOC architecture of FPGA. This upgrade means the SF600Plus-G2 has enhanced features and capabilities compared to its predecessors.
SPI NAND Support
One of the standout features of the SF600Plus-G2 is its ability to support SPI NAND. This feature provides convenience for developers when programming and sets it apart from other Flash programmers on the market.
High-Speed and Volume Support
The SF600Plus-G2 supports high-speed USB and high SPI performance. It also supports any volume of the SPI Flash on the market, making it a flexible and future-proof solution.
Additional Features and Capabilities
The SF600Plus-G2 has several features and capabilities that make it a powerful and user-friendly programmer. These include:
Support for 1.2V low voltage IC
Start button feature for batch programming when connected to the software
Signal conflict protections
Multi-Programmers Capability through USB
Programmer Index displays on the programmer
Support for 2 CS pins
Stand-Alone Mode with support for Start button programming and Control Port for removing control programming
Compatibility with WIN8 and above
Compatibility with both 32 and 64bit OS
Support for Single/Dual Multiple Dies
Support for Single/Dual/Quad/Octal IO
Upgrade to SF600Plus-G2U
The SF600Plus-G2 also has an upgrade option to SF600Plus-G2U, which includes additional features such as support for Universal Flash Storage (UFS), a new standard for high-capacity, high-performance flash memory.
Dediprog SF600Plus-G2 SPI NOR Flash Programmer
Frequently Asked Questions
Have a Question?
Be the first to ask a question about this.
Ask a Question