When pre-ordered, this item normally ships within 10 working days
Add a simple pushbutton functionality to your design with the Button G Click Board™. While the user has the freedom to choose from a range of onscreen user interfaces, the tactile feedback from pushing a physical button is hard to replace. The user can set it up depending on the device/design requirement.
For any application that uses a user-interface design and requires the tactile feel and feedback of a hardware pushbutton, the Button G Click Board™ seems to be an ideal choice. On press, the button is designed to send an interrupt signal to the target board microcontroller. The initial.
View full details
SKU: MIKROE-2040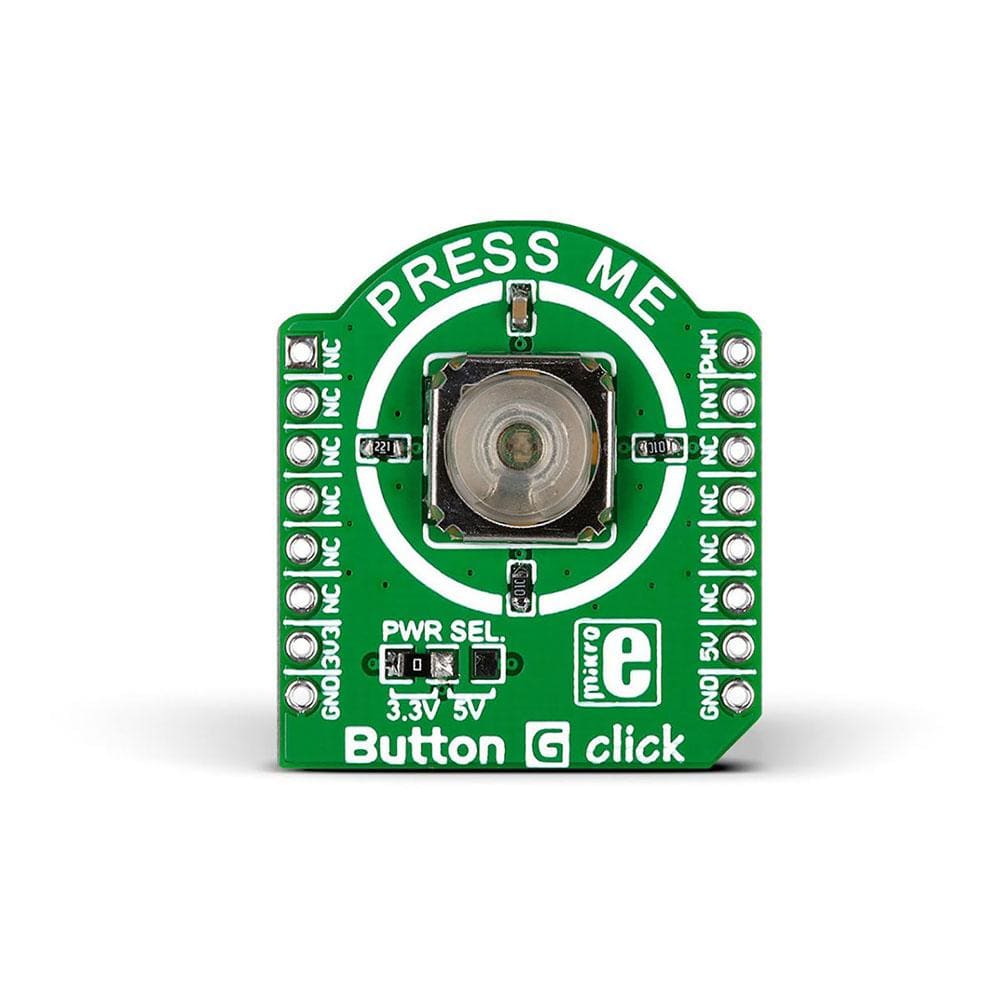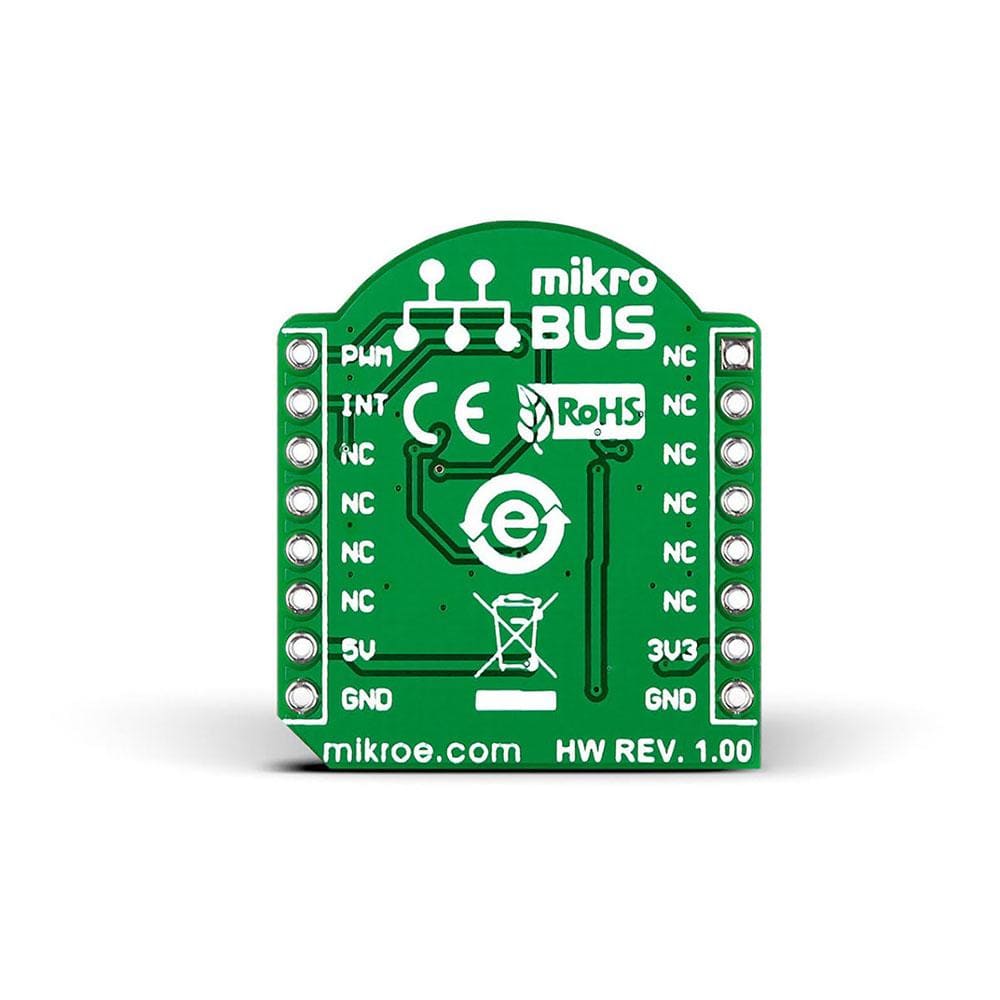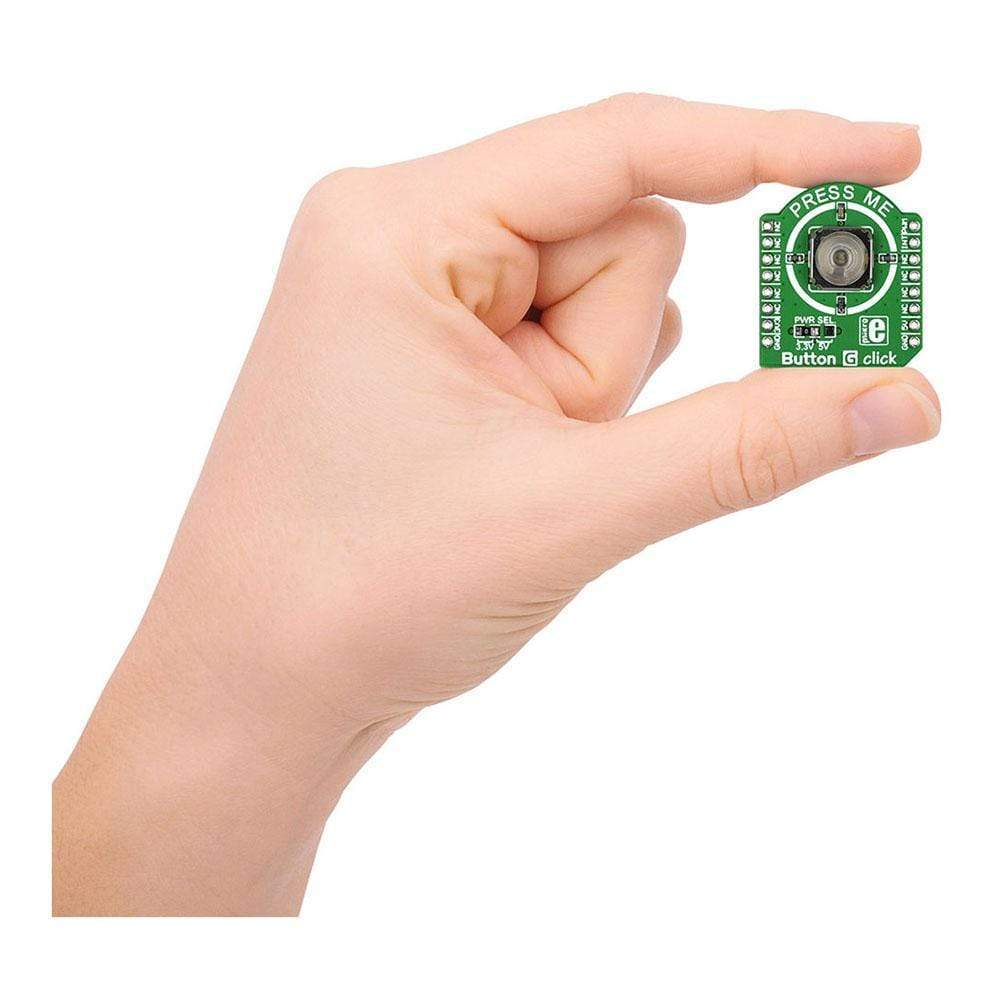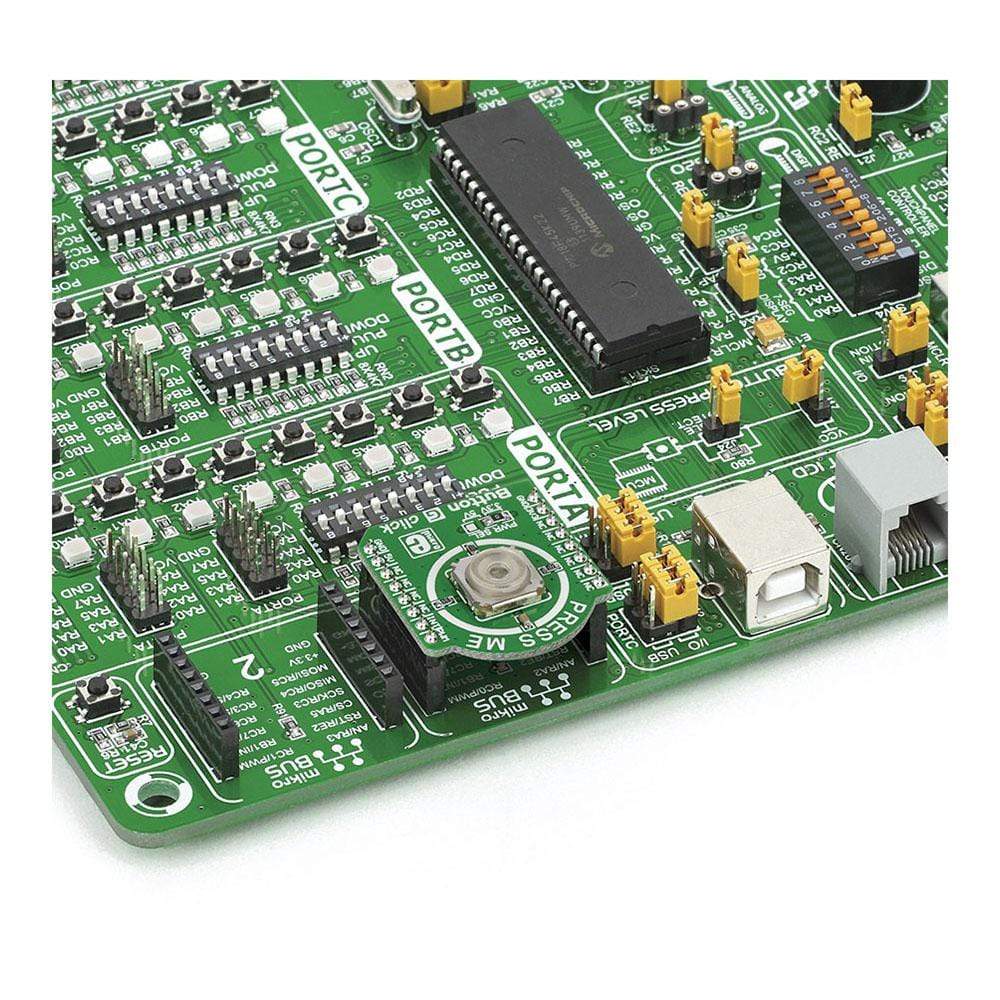 Pushbutton Functionality
Though the user has a choice to make from a range of onscreen UIs, which includes multitouch gestures, swipes, taps and double taps, the tangible button press feel is inimitable. The hardware button press works as the most reliable way of telling if the contact has been made.
Transparent Pushbutton with GREEN Backlight
The hardware button on-board the Button G Click Board™ itself is transparent, 6.8mm in diameter, and offered with a green LED backlight. The LED illuminates as and when the button is pressed and is controlled separately through the PWM pin.
Button G Click Board
Frequently Asked Questions
Have a Question?
Be the first to ask a question about this.
Ask a Question