When pre-ordered, this item normally ships within 10 working days
Now easily communicate with wireless devices by adding Bluetooth capability using the new wireless solution: BlueTooth Stick. Designed to have an operating range of up to 100 metres, this BlueTooth Stick board features a high-performance RN-41 module with UART serial communication interface. The onboard RN-41 Bluetooth transceiver offers a set of amazing features, including high data rates, low power consumption, and a frequency range of 2402 to 2480 MHz (i.e. 2.4 GHz). Easy and simple to use, the BlueTooth Stick Board is designed to operate using a 3.3V power supple voltage only. For use with 5V development systems, it is advisable to use voltage translators on communication lines.
The BlueTooth Stick is compatible with Microchip microcontroller families, like PIC16F, PIC18F, PIC24F/H, dsPIC33 and PIC32.

With such features, it acts as a perfect solution for wireless control and communication, which makes it an ideal choice for barcode scanners, measurement and monitoring systems, industrial sensors and controls, medical devices, cable replacement and many more.
View full details
SKU: MIKROE-683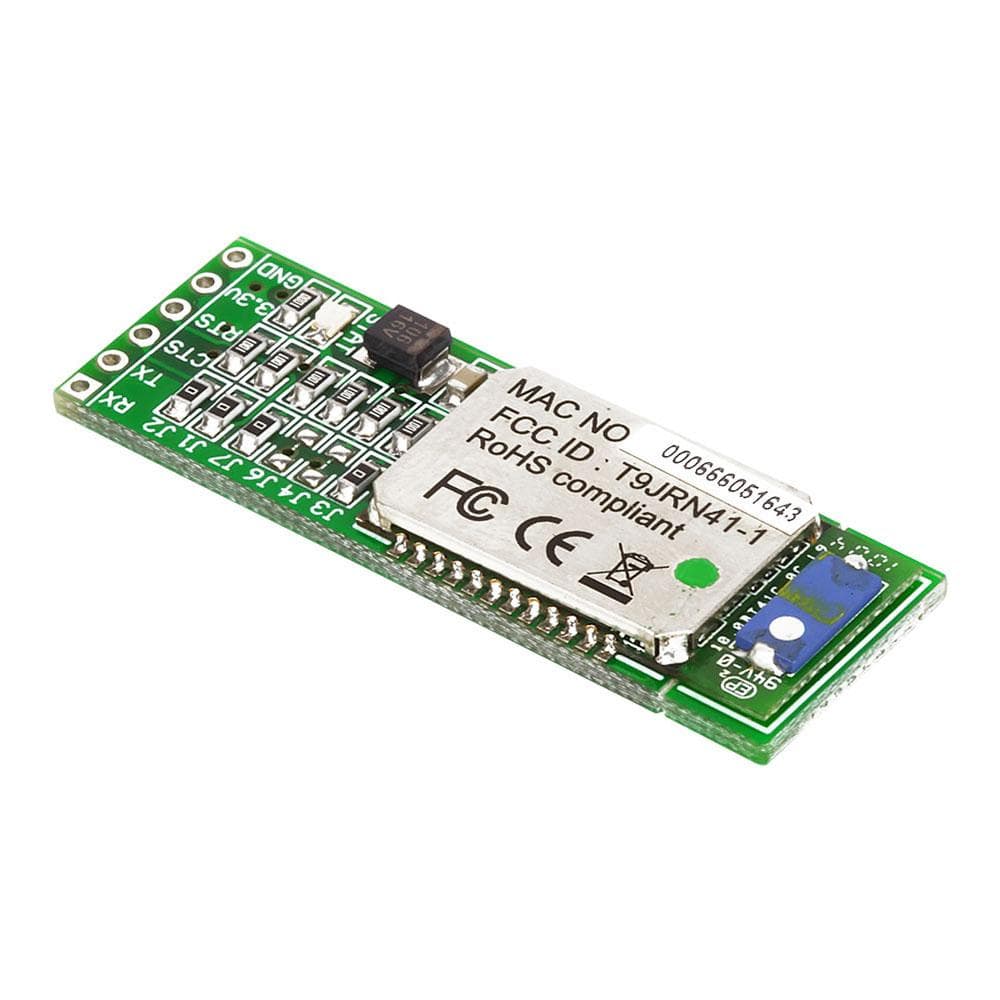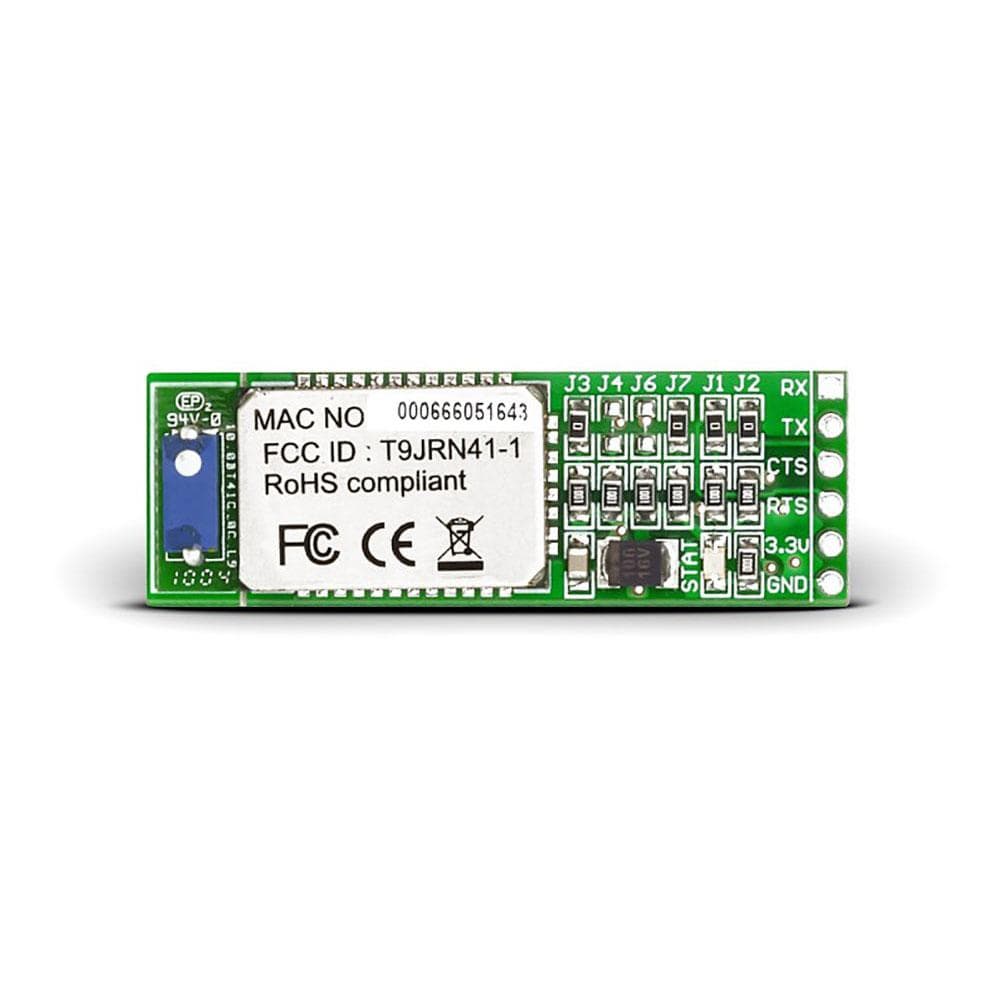 IC/Module: RN41 Bluetooth Transceiver
The RN41 module is a Bluetooth transceiver for adding wireless capability to the devices. Identified as an embedded Bluetooth solution, this fully certified RN41 module fits easily to the design and supports multiple interface protocols. Due to its low-power modes, it is a suitable choice for battery supported applications.
SMD Jumpers
The BlueTooth Stick additional board features soldered SMD jumpers: J1, J2, J3 and J7 and additional jumpers (J4 and J6) can be additionally soldered by the user to enable additional functionality.
Bluetooth Stick
Frequently Asked Questions
Have a Question?
Be the first to ask a question about this.
Ask a Question