Check Availability before Pre-Ordering
The BLE P Click Board™ carries the nRF8001 IC that allows you to add Bluetooth 4.0 to your device. The click communicates with the target board MCU through mikroBUS™ SPI (CS, SCK, MISO, MOSI), RDY and ACT lines, and runs on a 3.3V power supply.
View full details
SKU: MIKROE-1597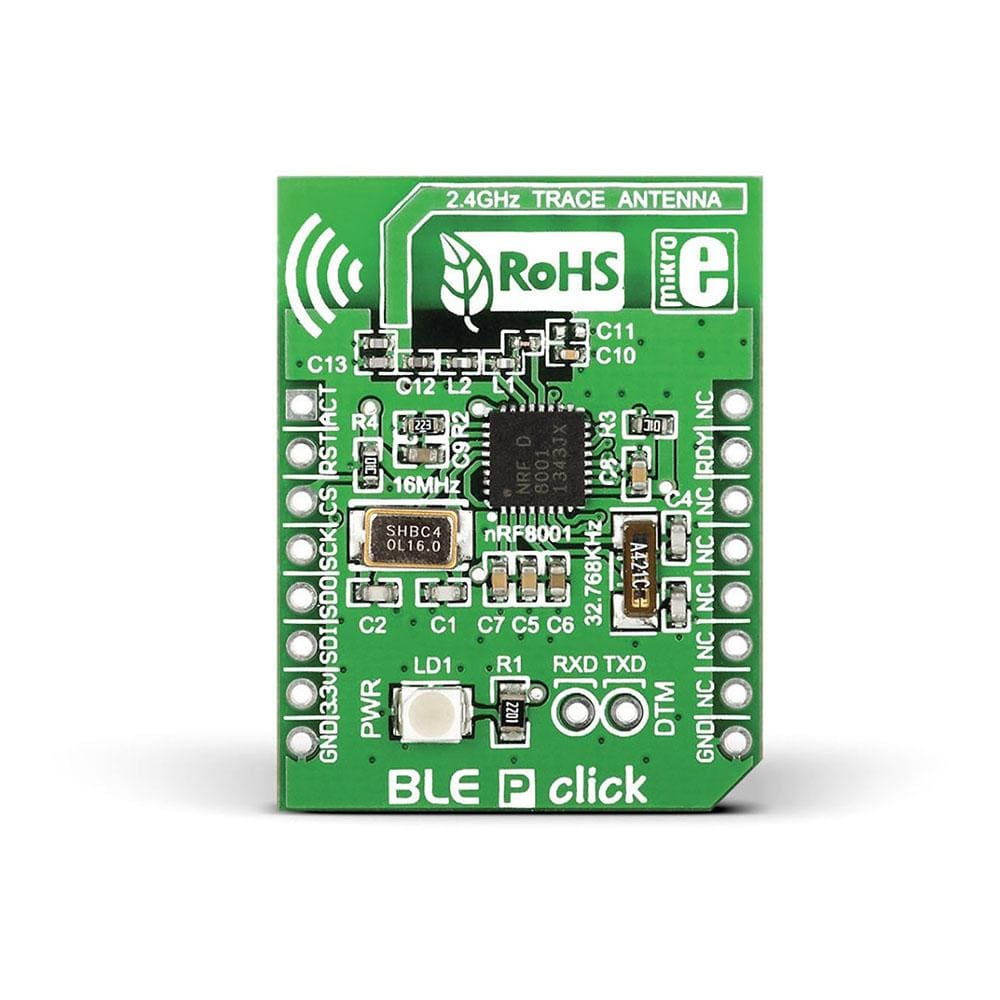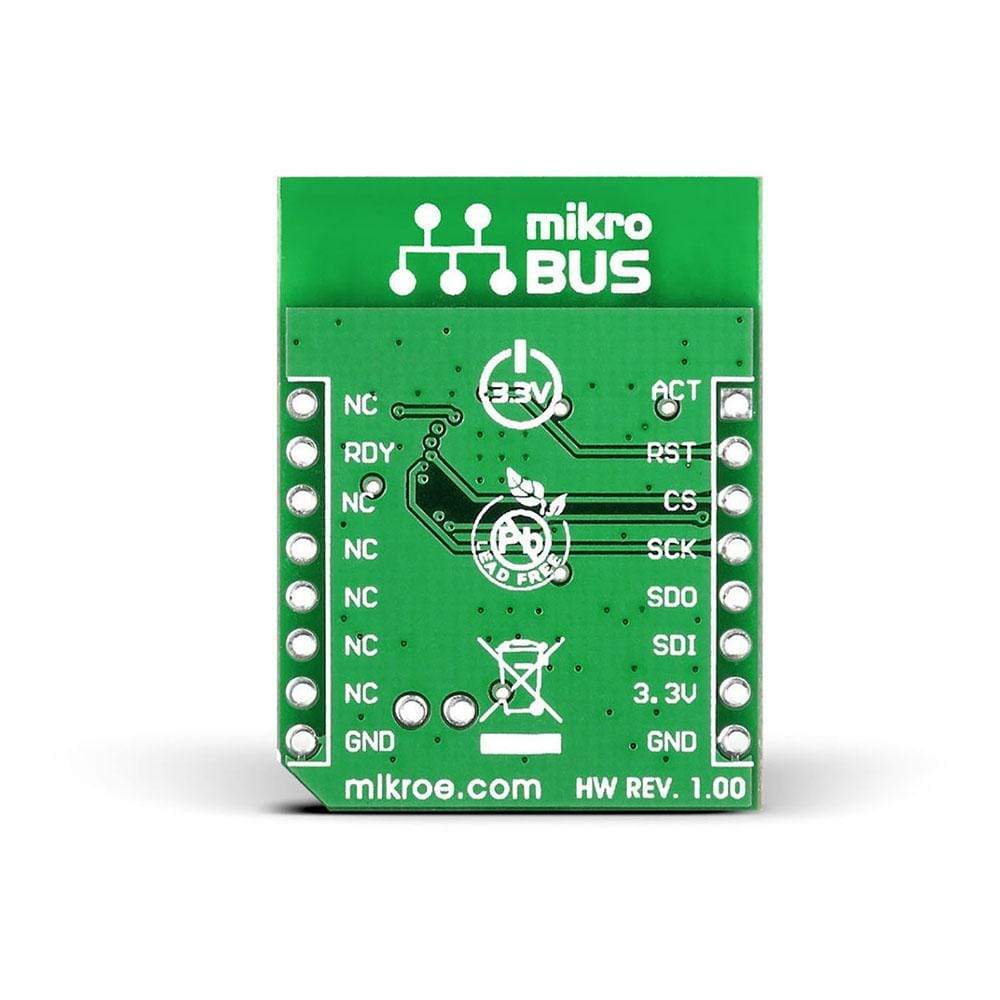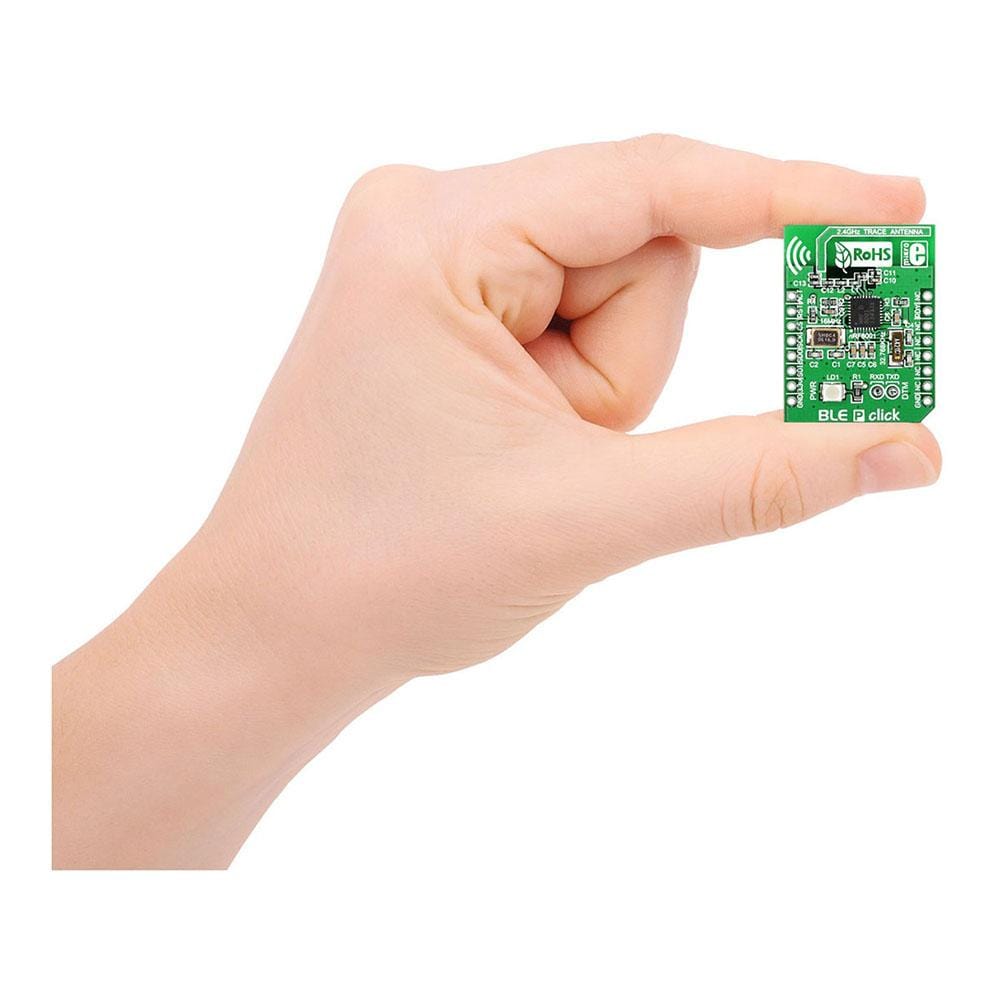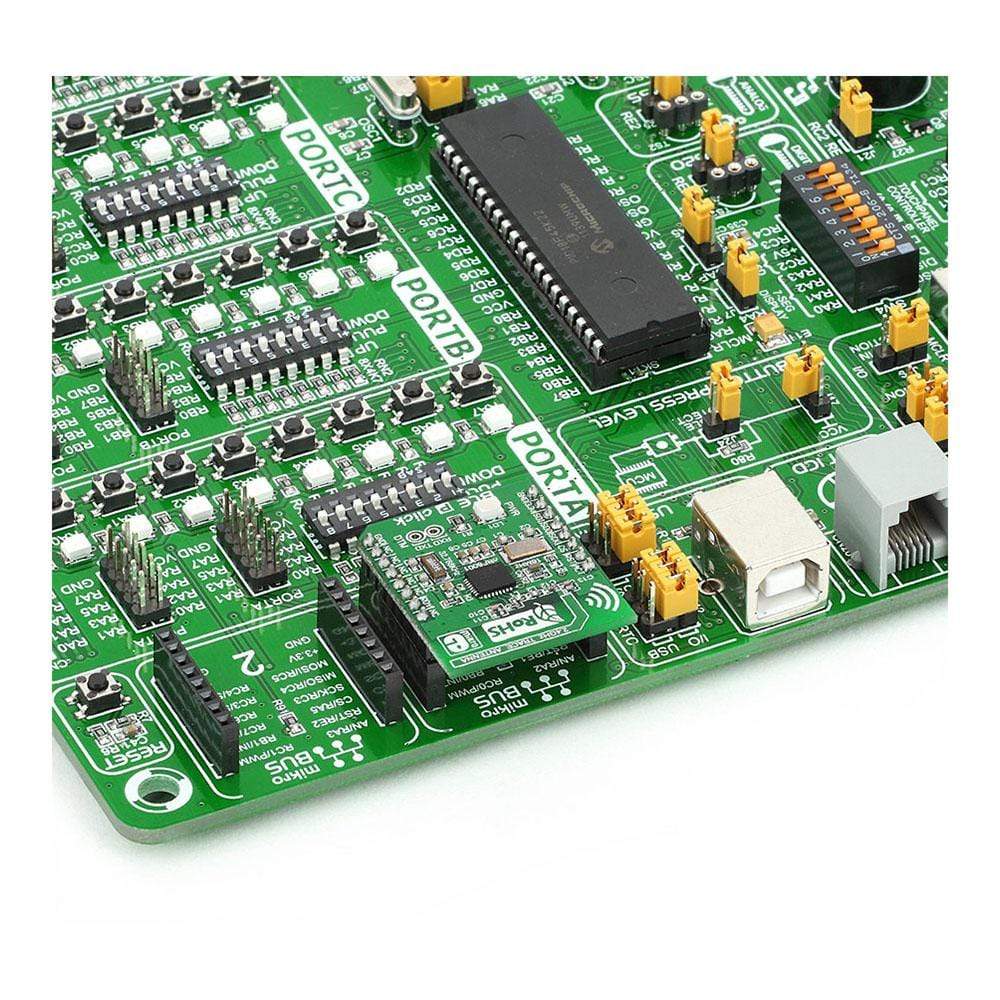 Key Features
nRF8001 Bluetooth low energy RF transceiver

16 MHz crystal oscillator
Ultra-low peak current consumption <14 mA
Low current for connection oriented profiles, typically 2 μA

PCB trace antenna
BLE Android app
Interface: SPI
3.3V power supply
IC/Module: nRF8001 Single Chip Bluetooth Low Energy IC
nRF8001, a highly integrated Bluetooth Smart Connectivity IC, has a simple serial interface that supports a wide range of external application microcontrollers. It is designed with a fully compliant Bluetooth Smart v4.0 Radio, Link Layer, and Host stack. With low-power consumption, it is specifically designed for Bluetooth Smart applications that operate in the peripheral (slave) role.
BLE Android App
An open-source android app has been developed that works on all devices with hardware and software support for BLE. The users can use this app as a starting point for developing their own apps.
Embedded Stack
The stack aboard the BLE P Click Board™ has a low energy PHY layer, low energy link layer slave, low energy host for devices in the peripheral role and an Application Controller Interface (ACI).
PCB trace antenna
BLE P Click Board™ features a PCB trace antenna that works in 2400-2483.5 MHz frequency band. It has a maximum device range up to 40 meters in open space.
BLE P Click Board
Frequently Asked Questions
Have a Question?
Be the first to ask a question about this.
Ask a Question