Pre-Ordered items ship within 5 days of ordering
The B&W Type 4000 Rugged, Waterproof Case from Germany's premier specialist case manufacturer, B&W International.
The case is entirely waterproof (tested to 5 metres), dustproof and airtight, and is TÜV approved for use in the temperature range -40°C to +80°C. The Type 4000 case is virtually unbreakable (the TÜV test included a fall to concrete from 3 metres) and has a 30 Year Guarantee against material or component failure in regular use. 
View full details
SKU: BW4000/B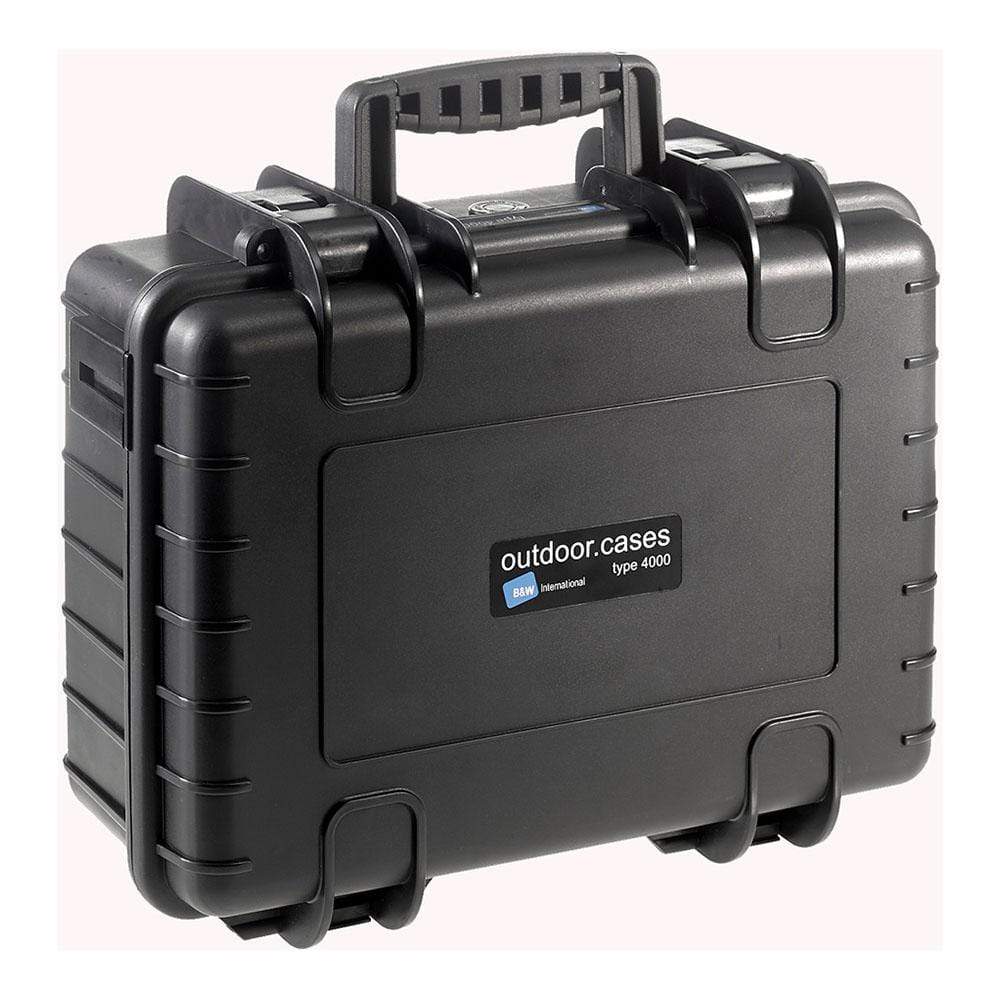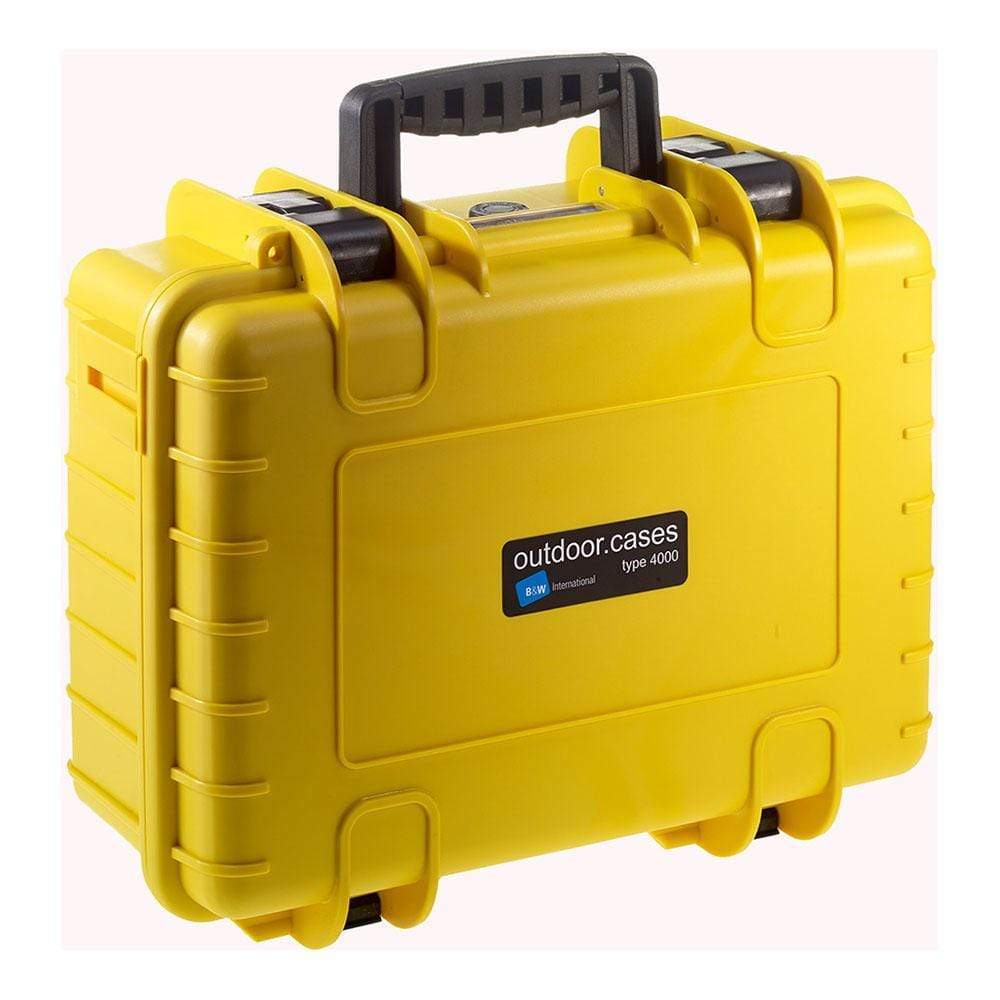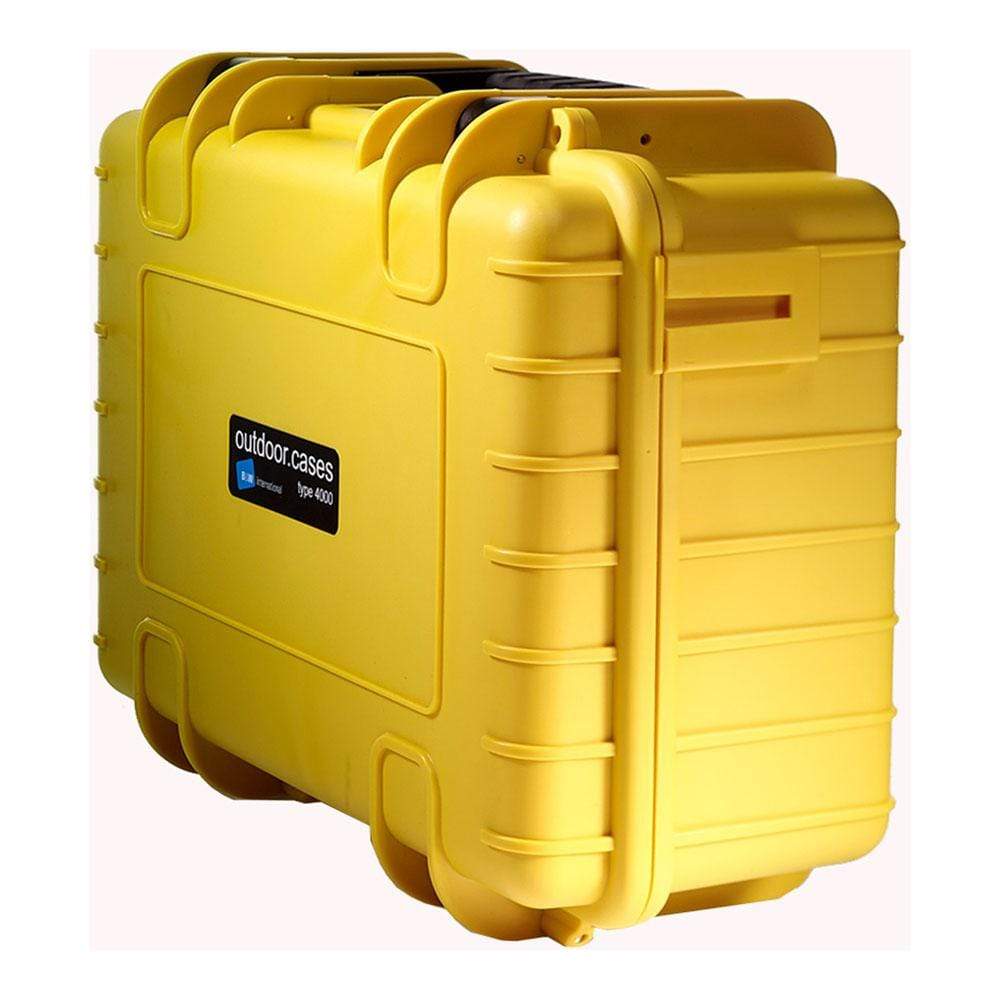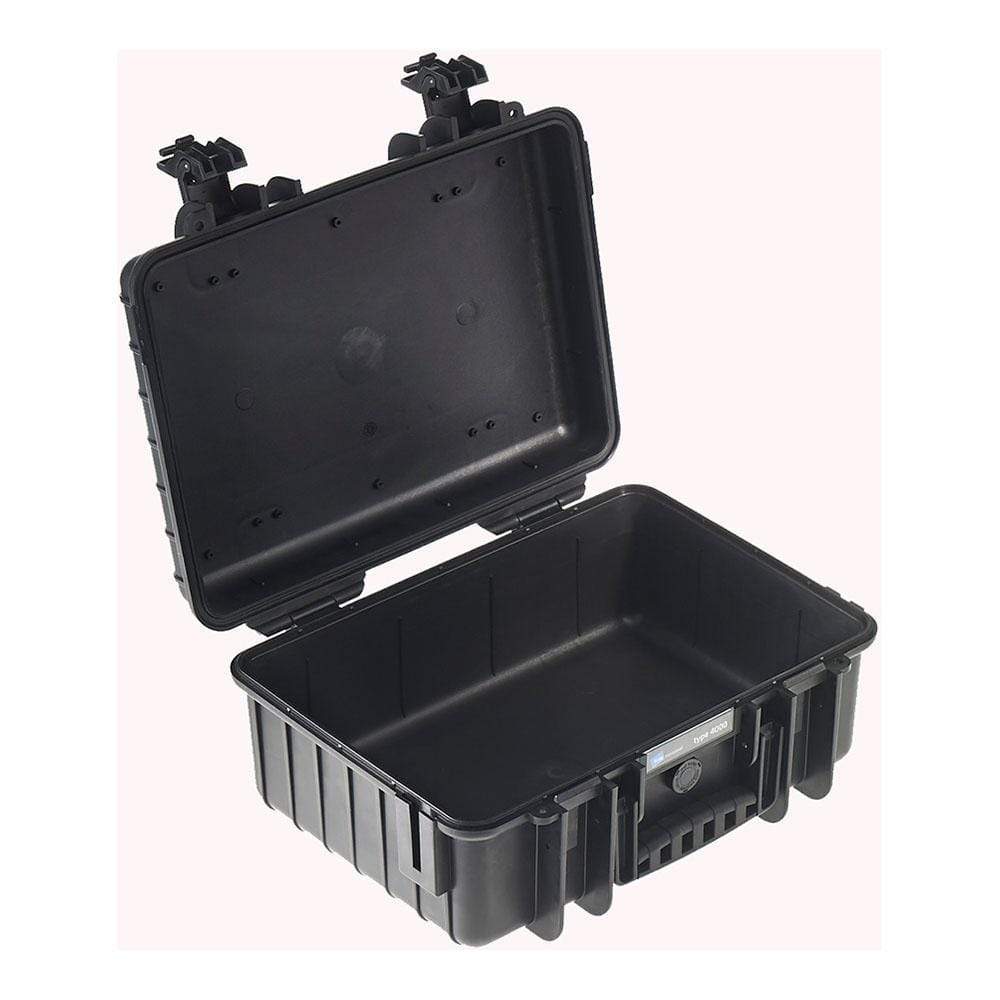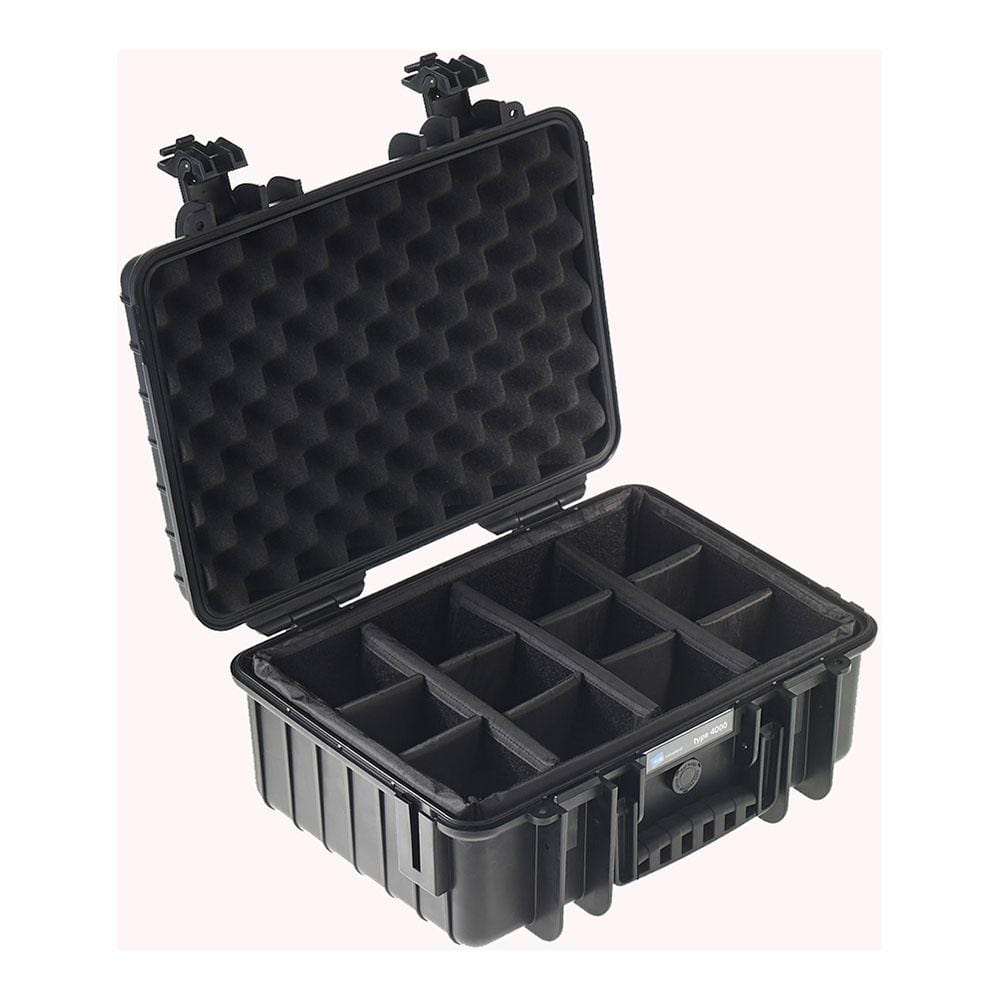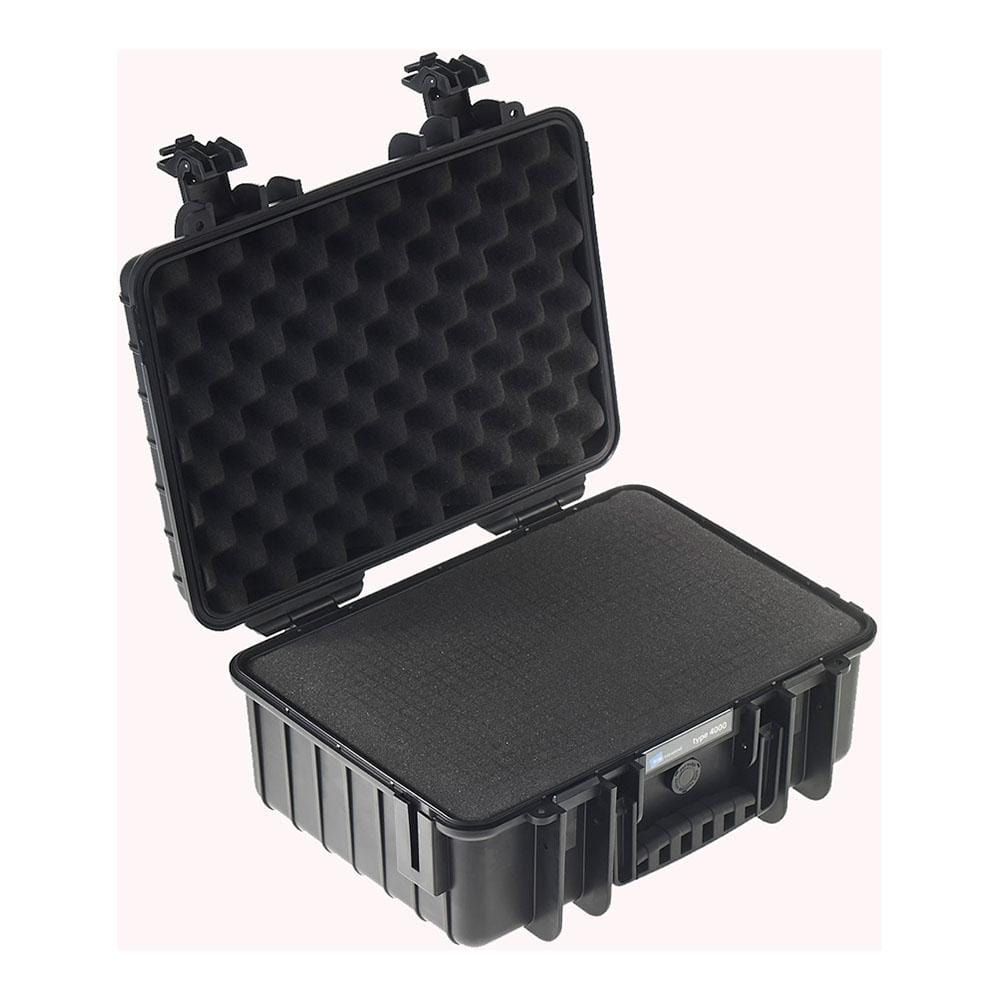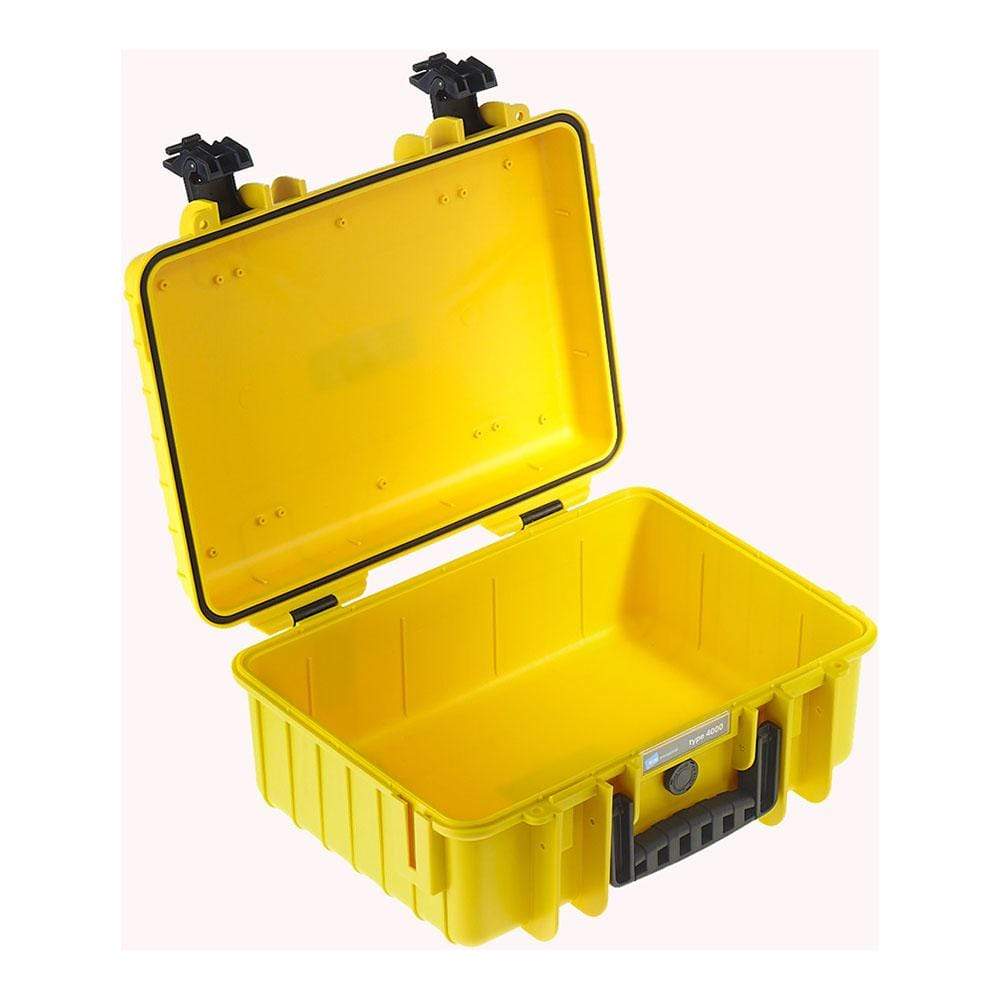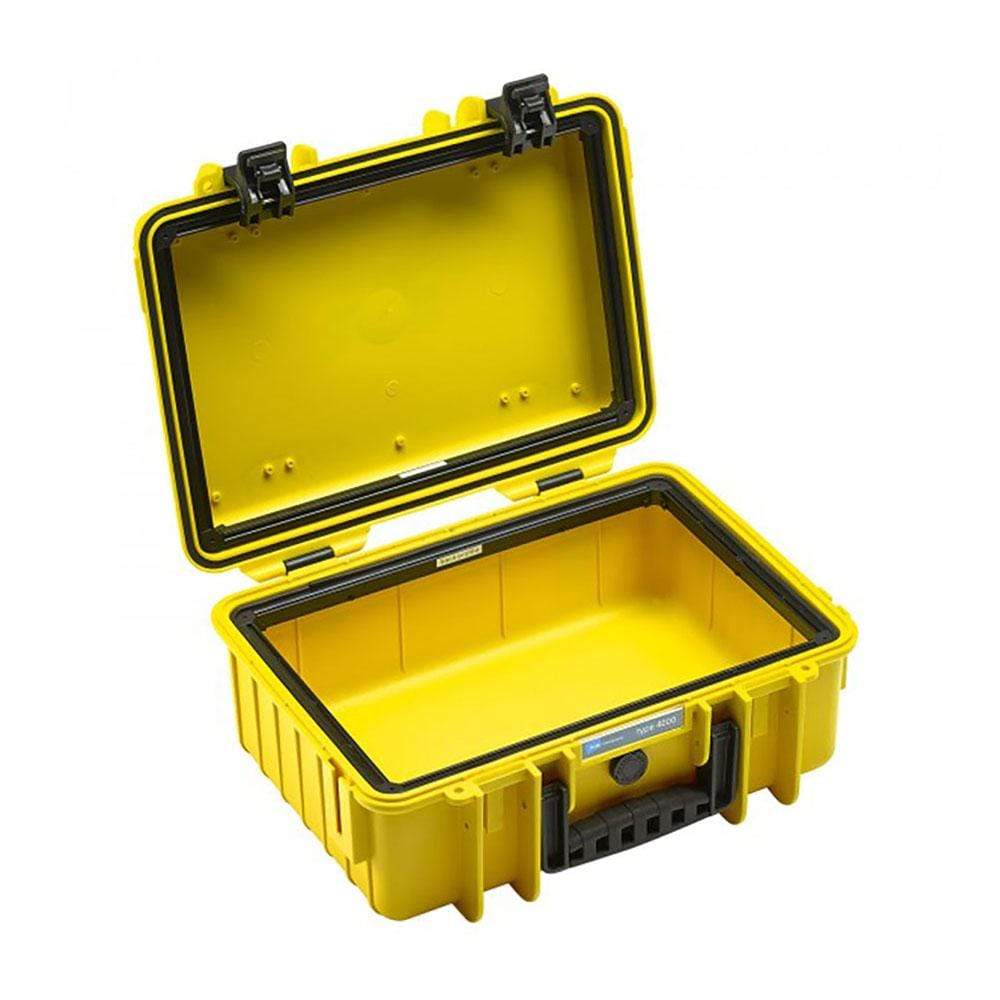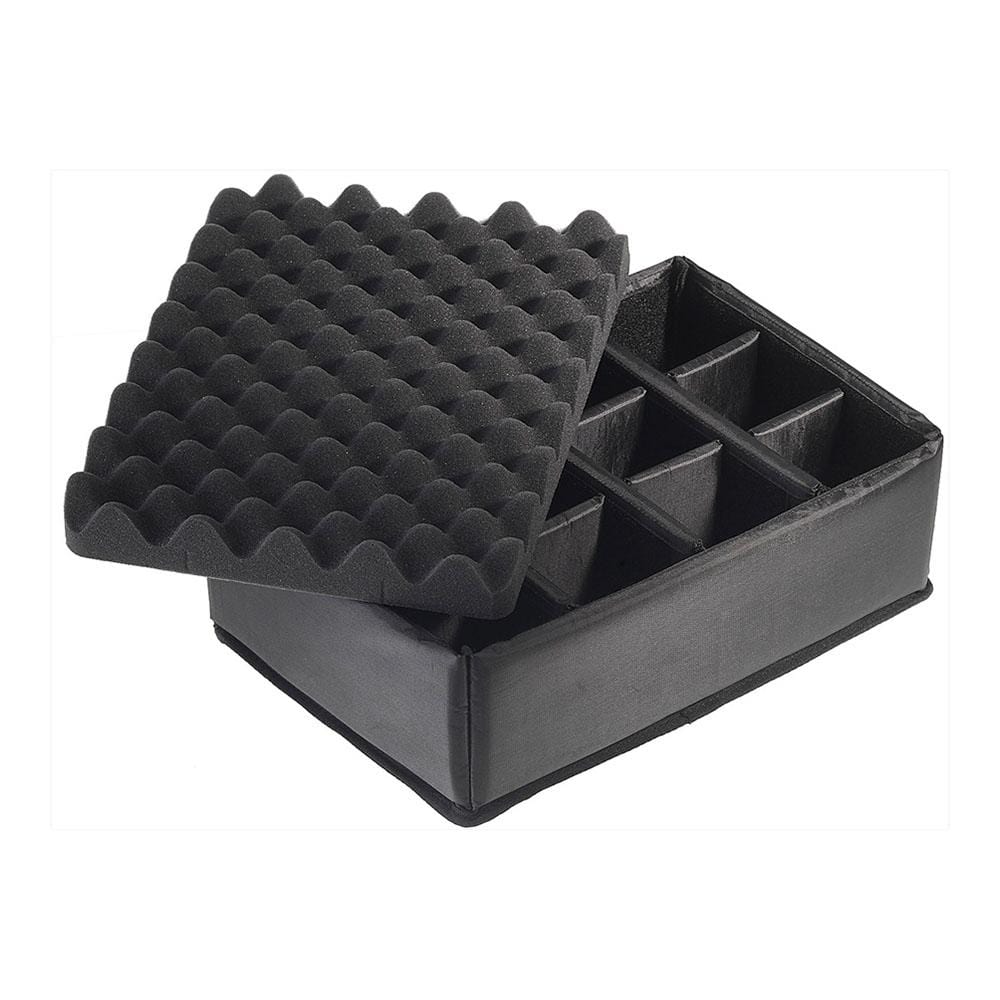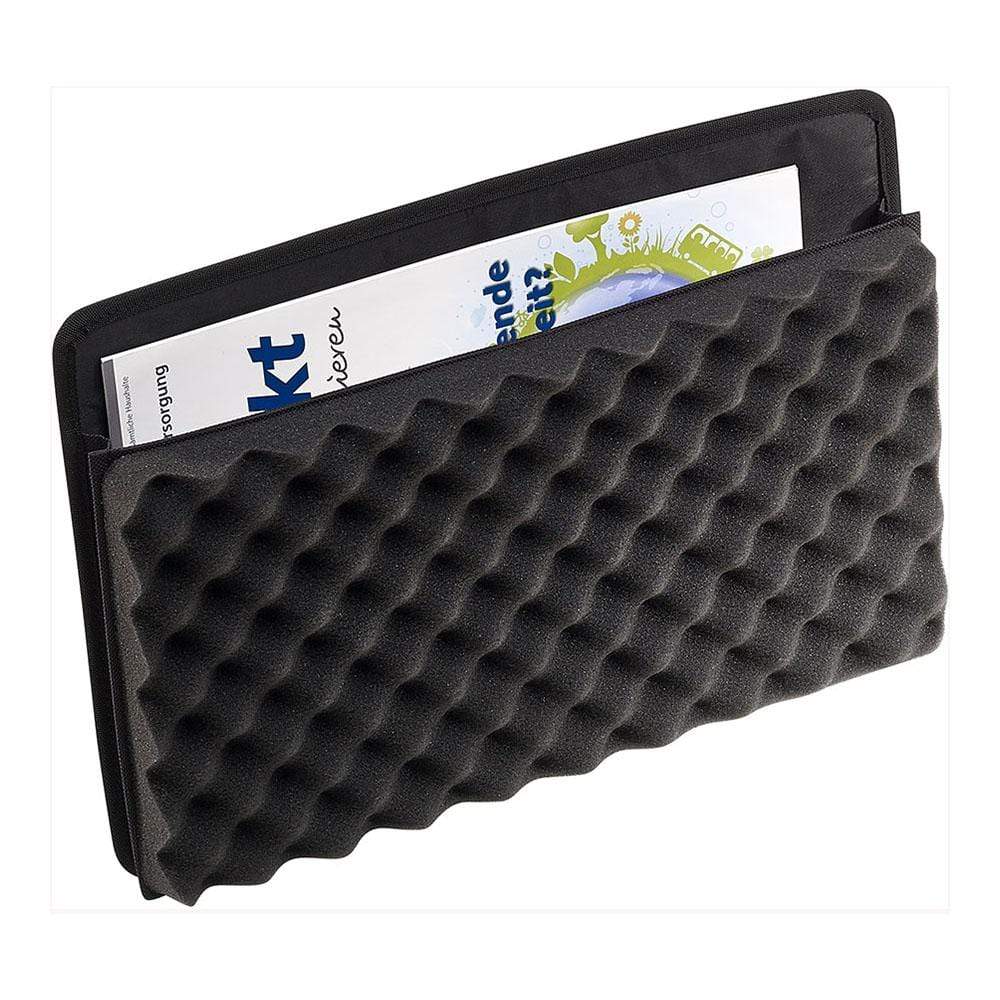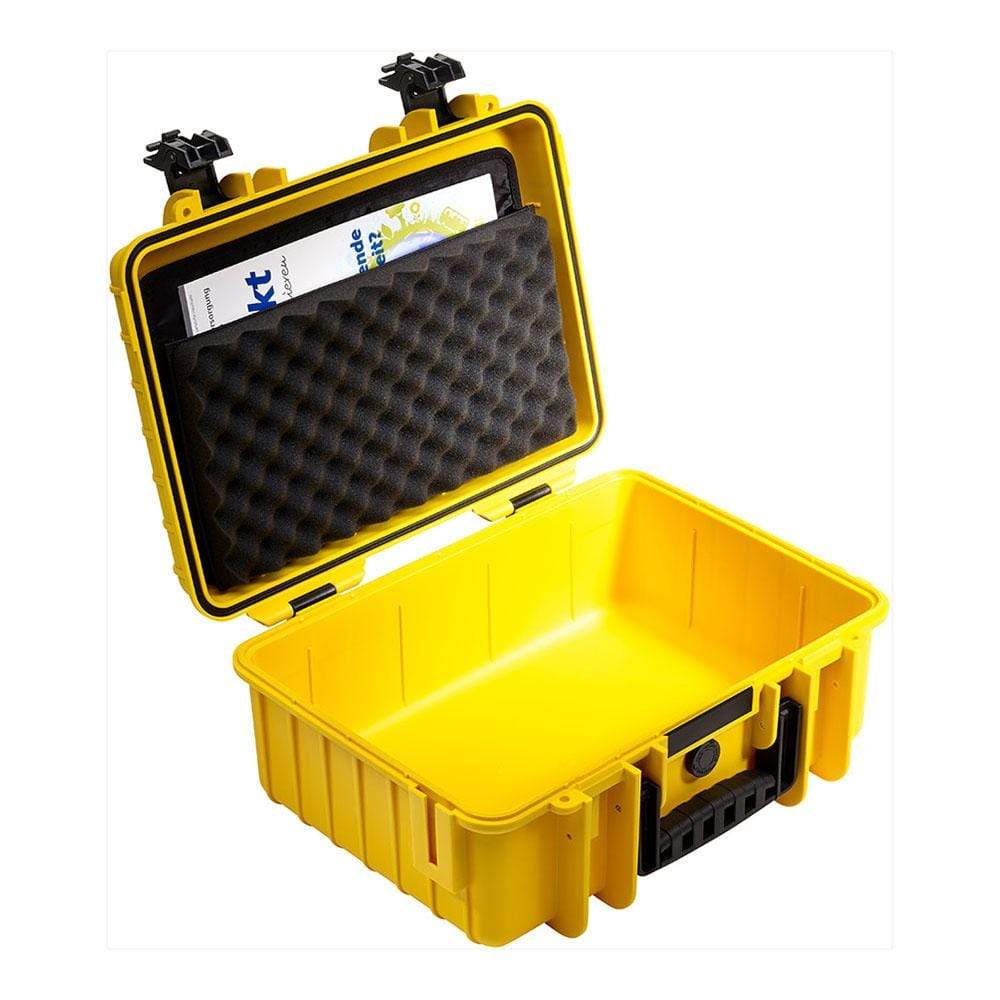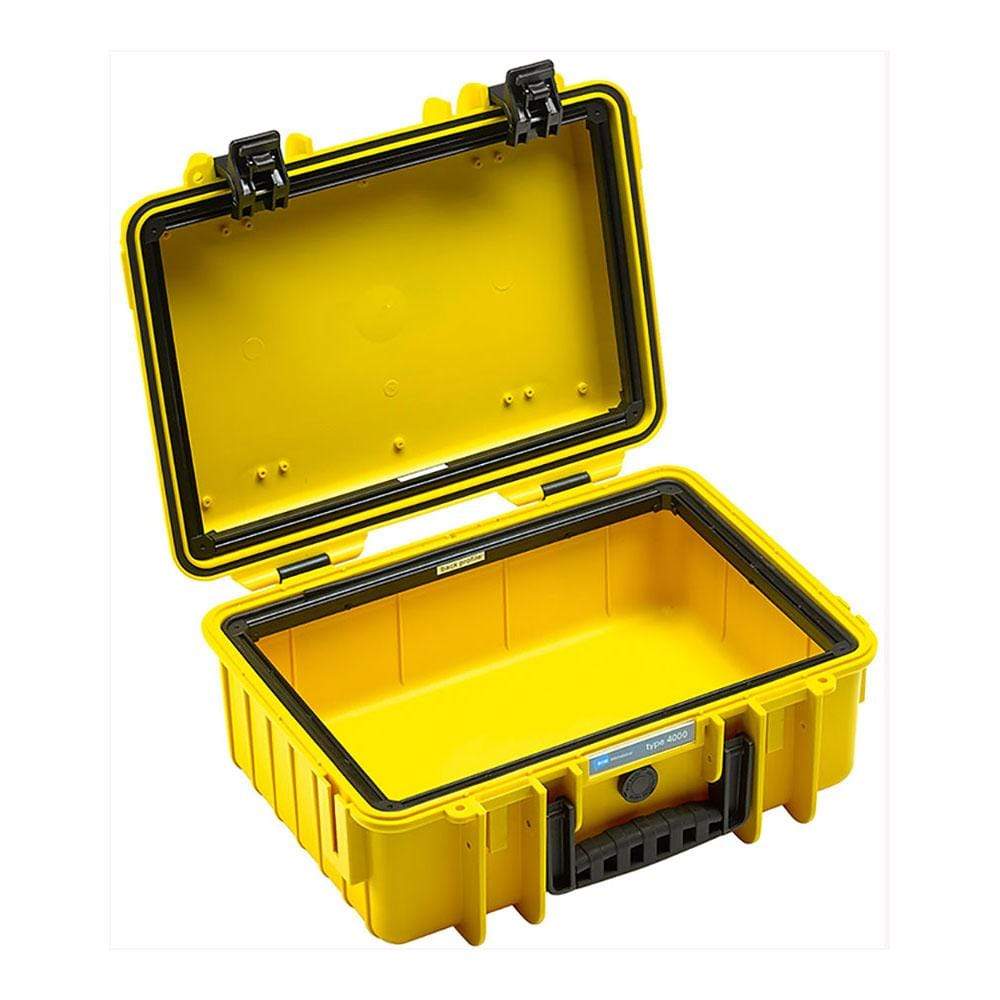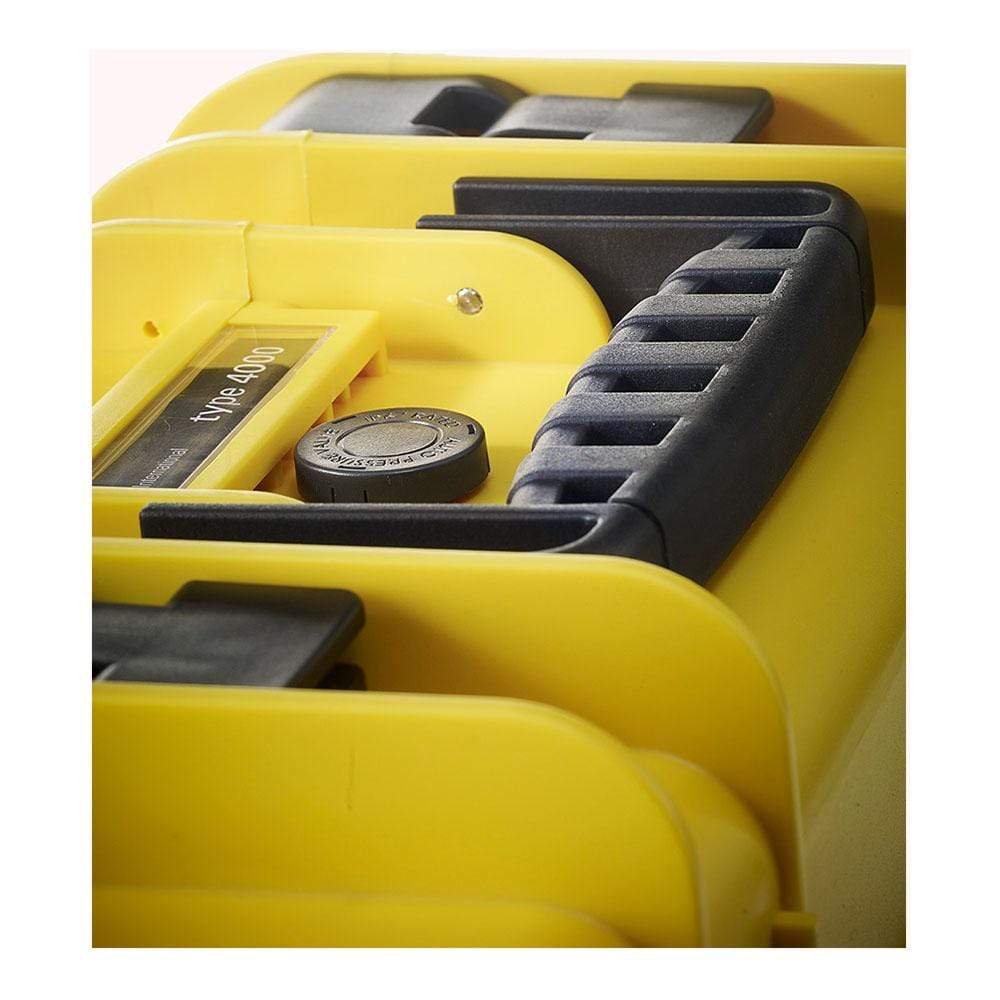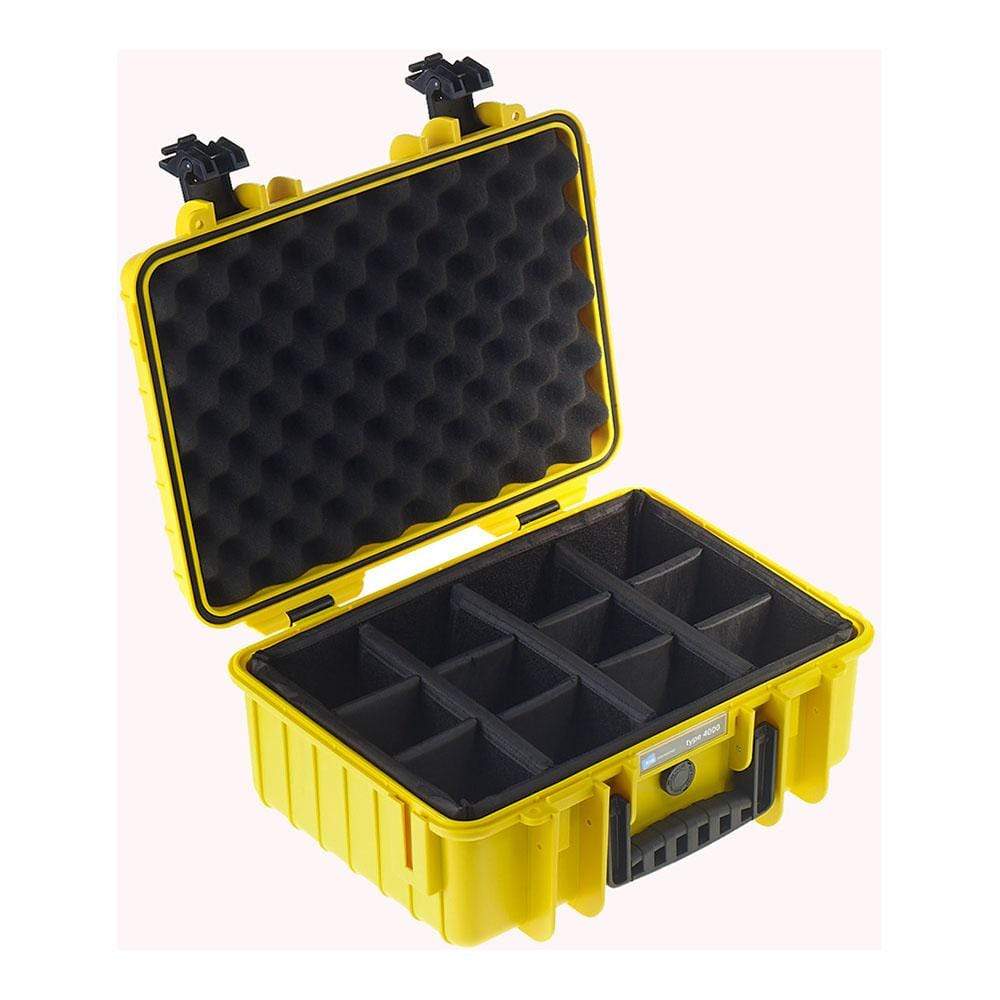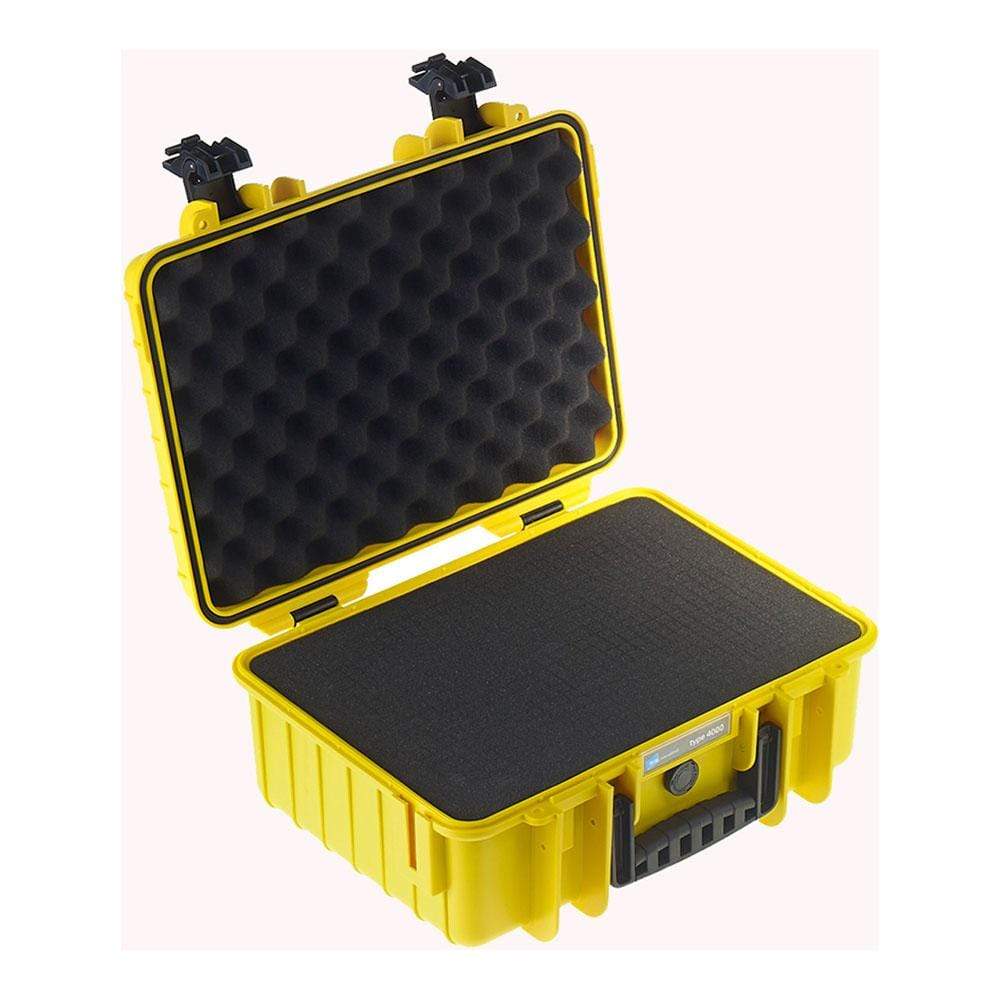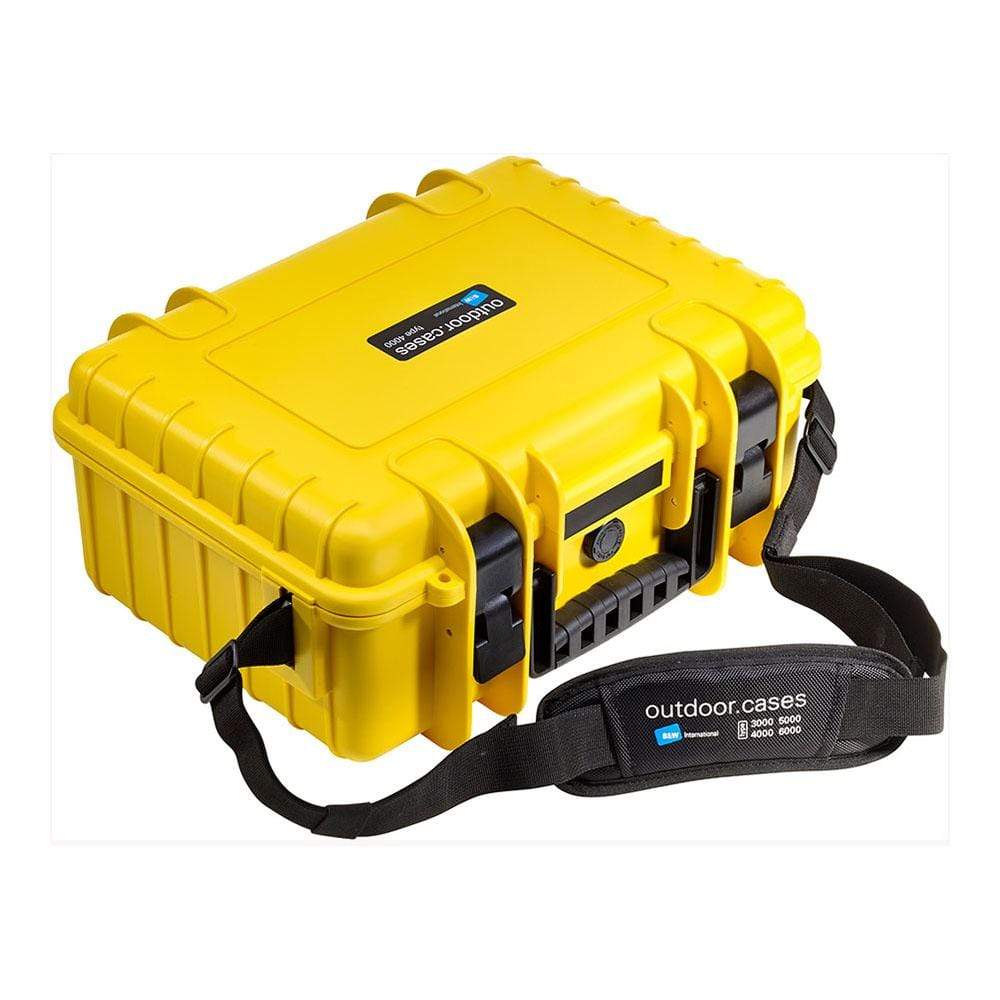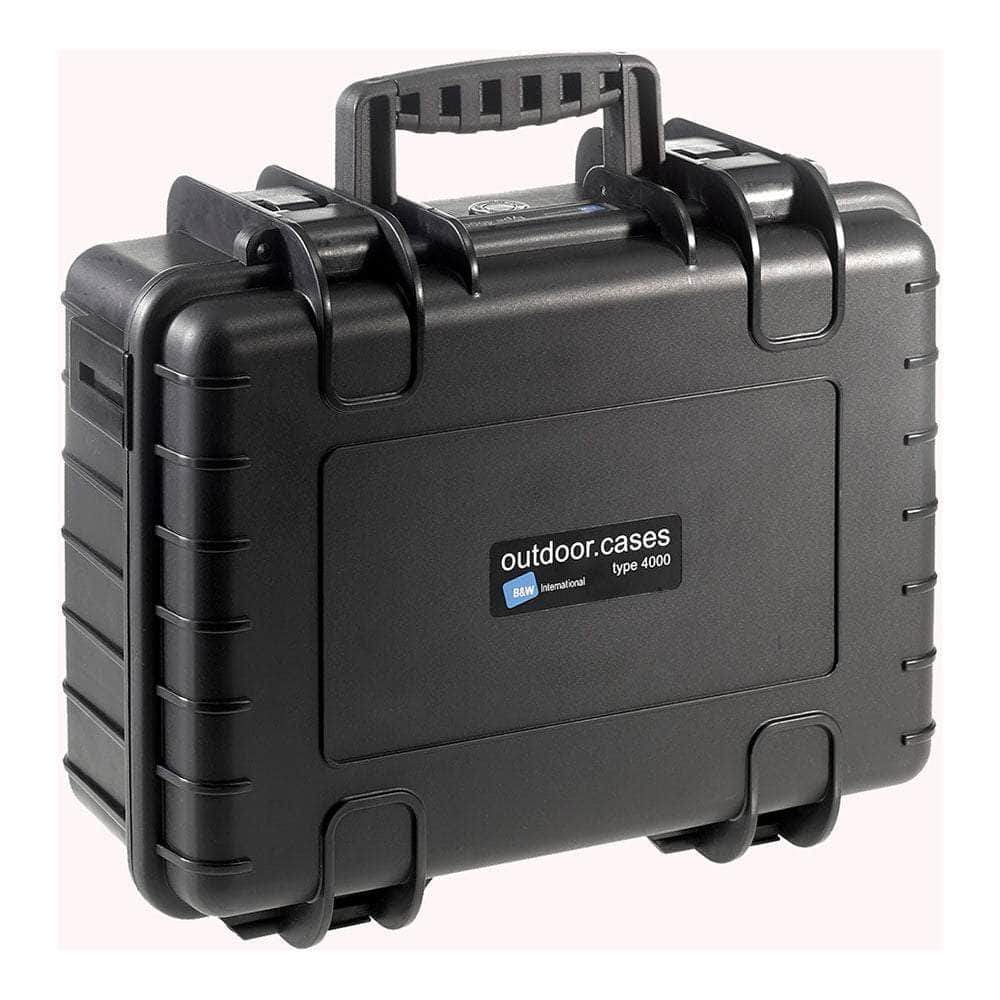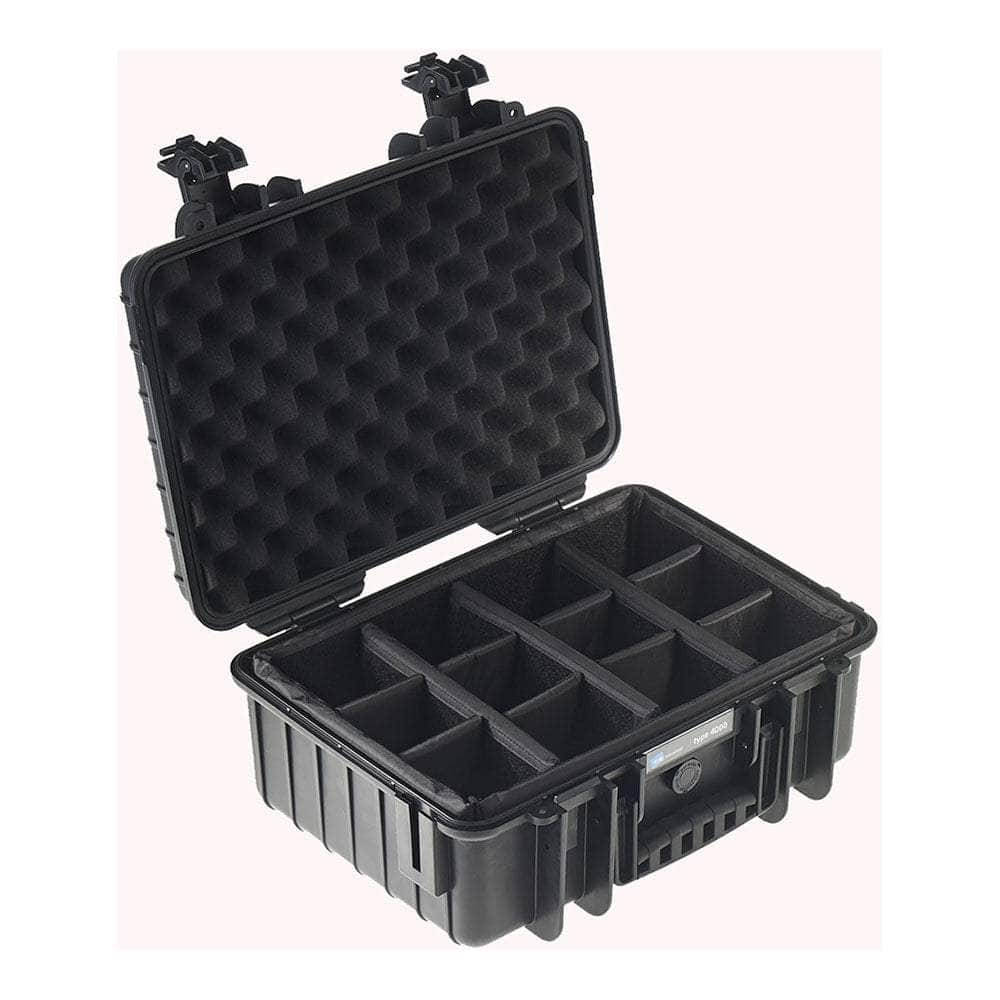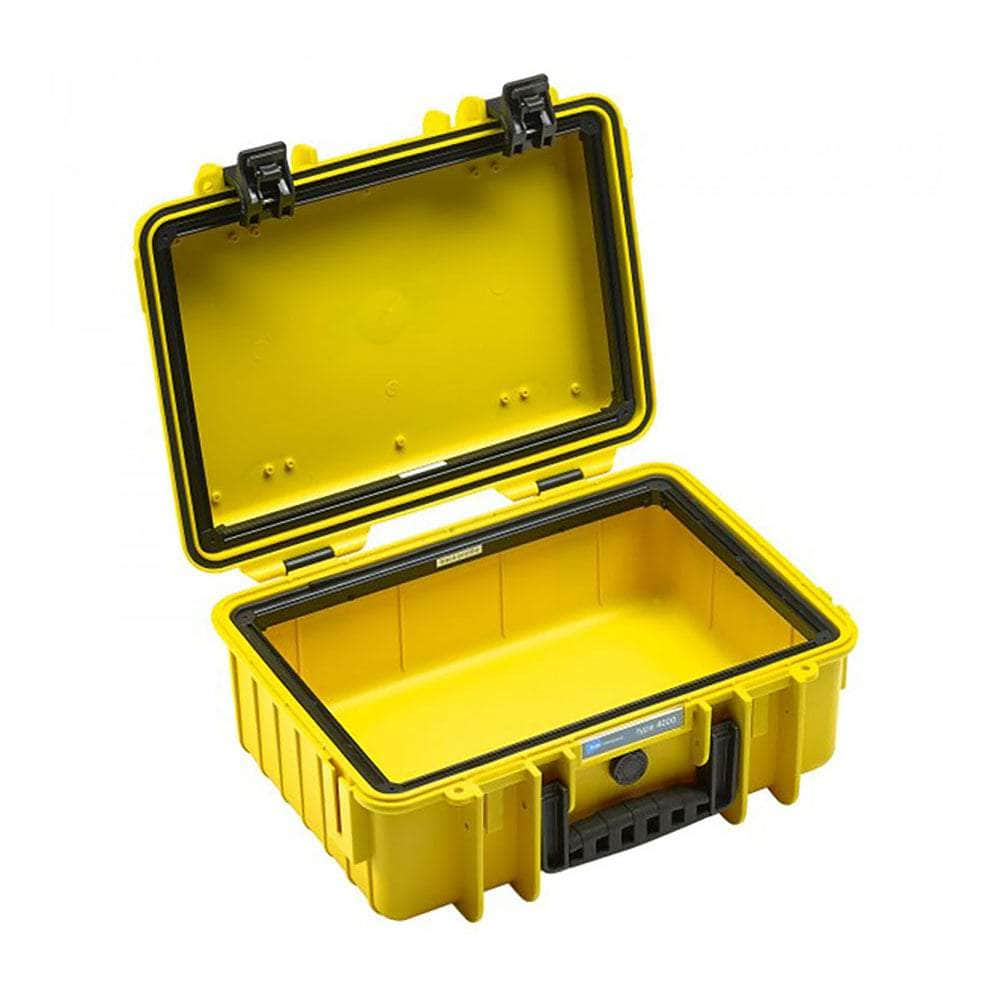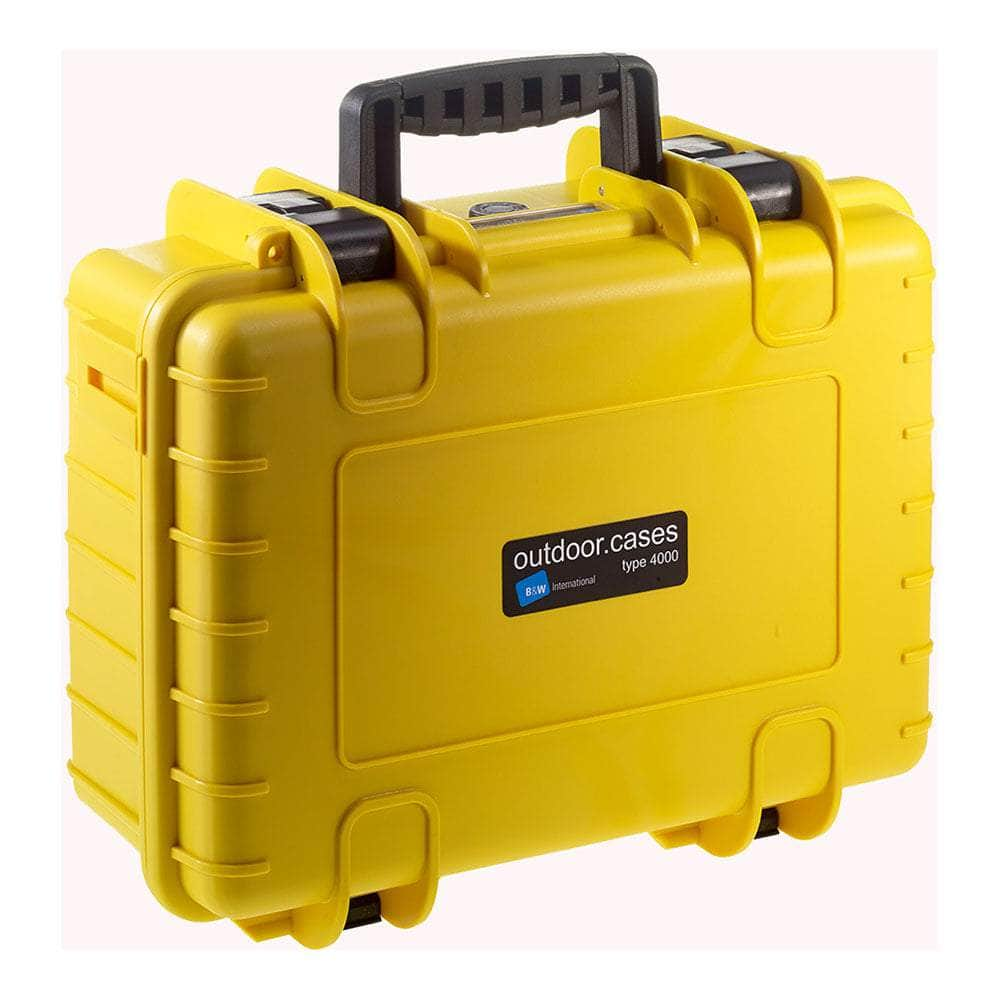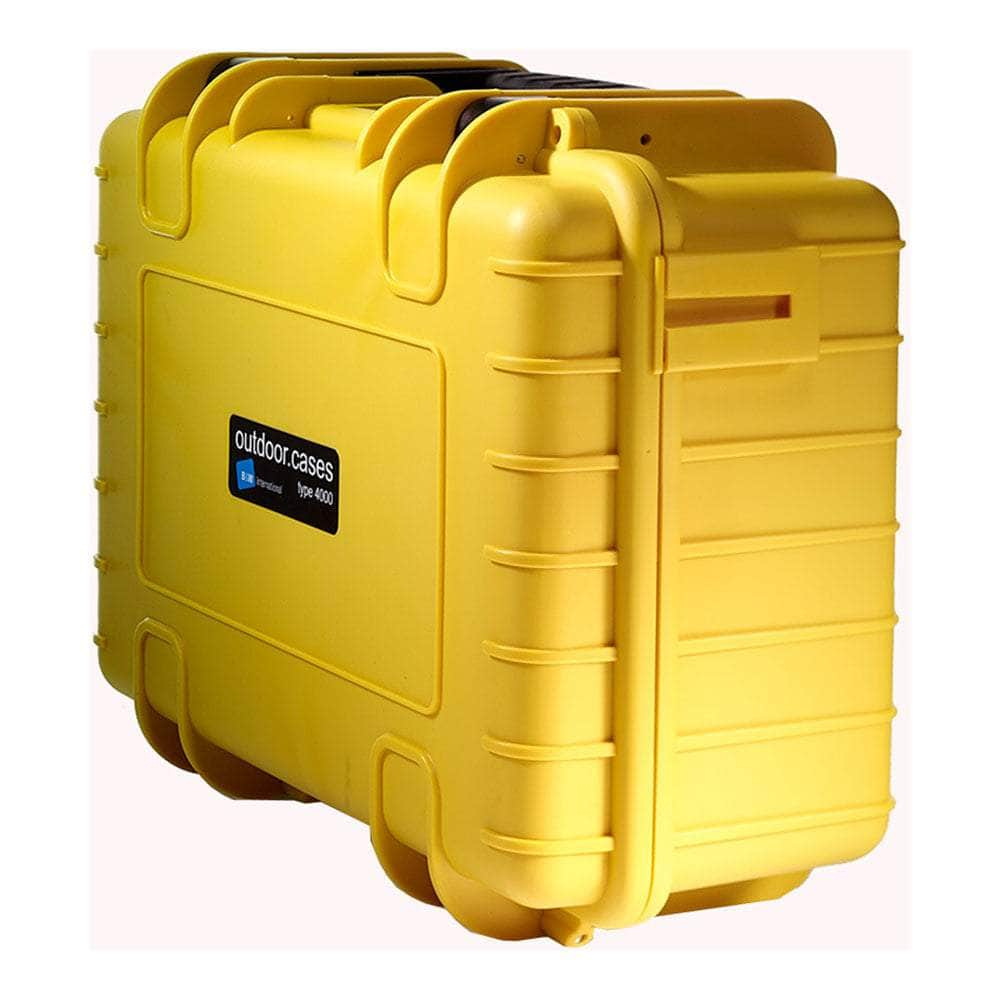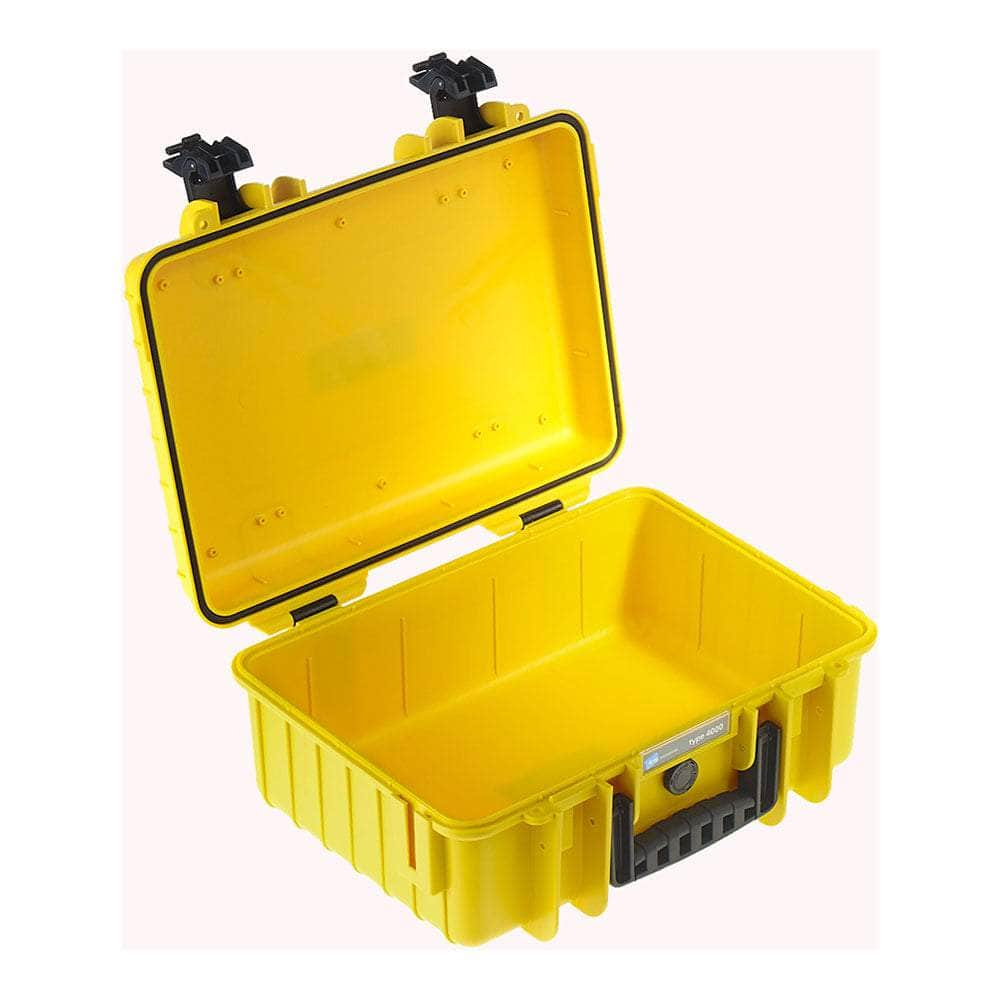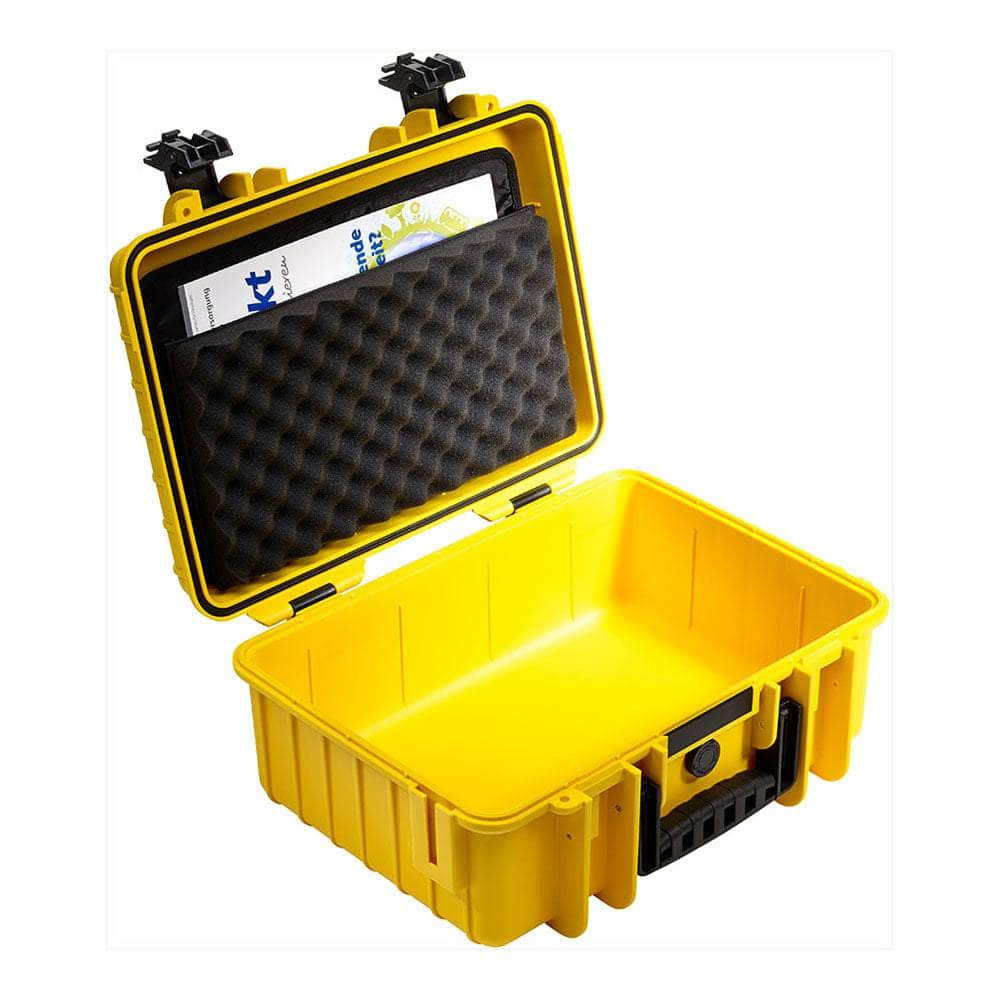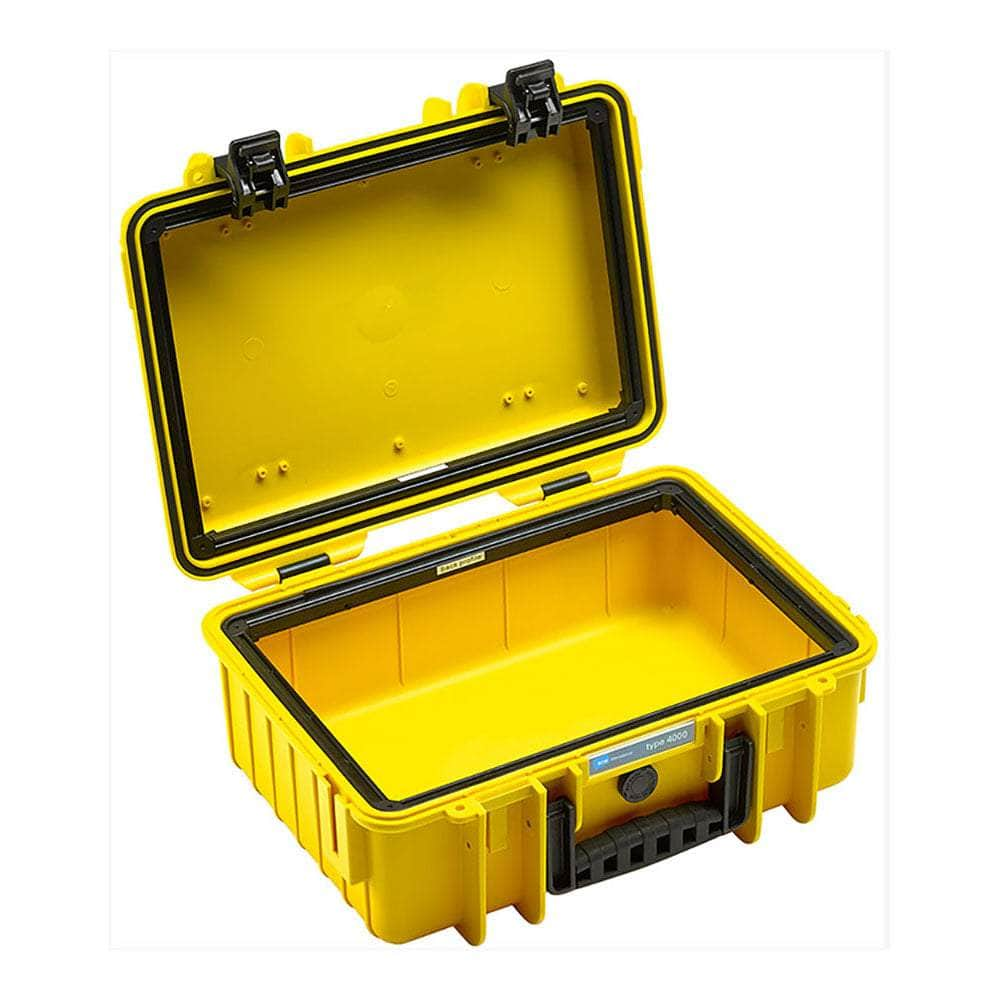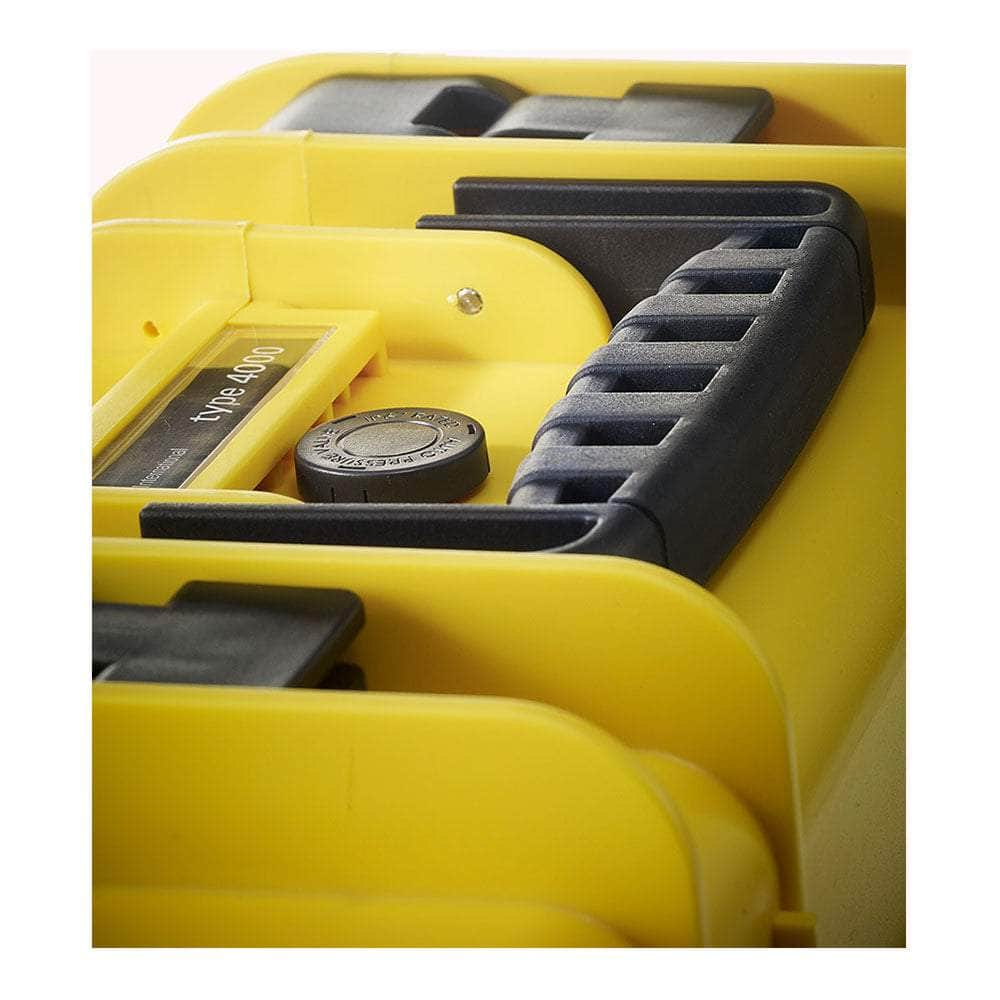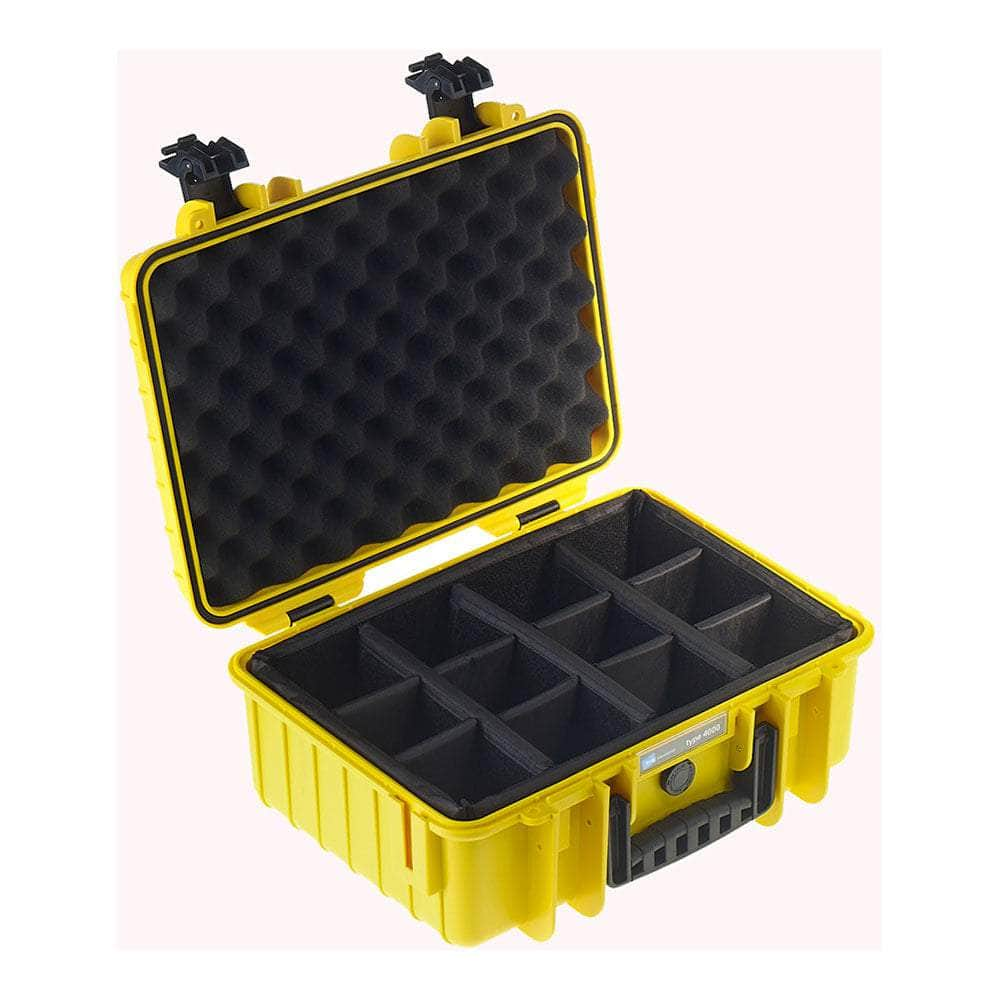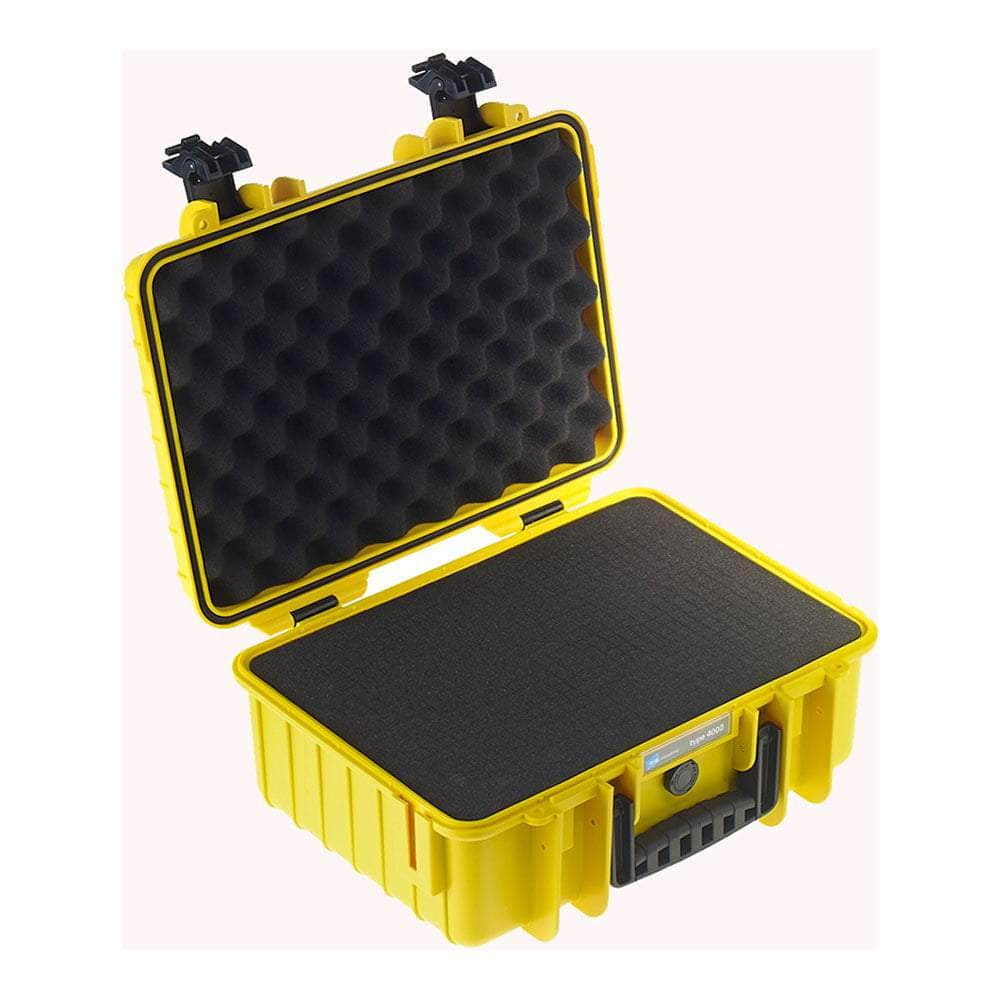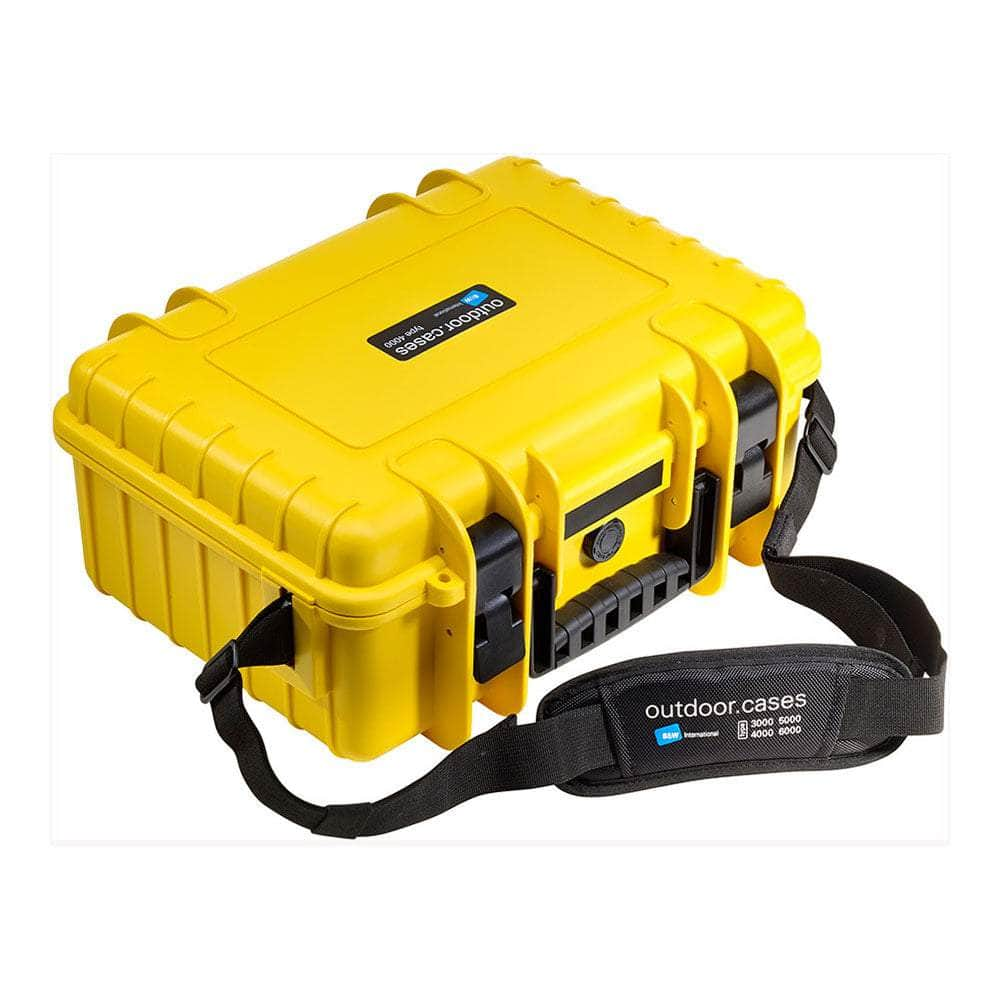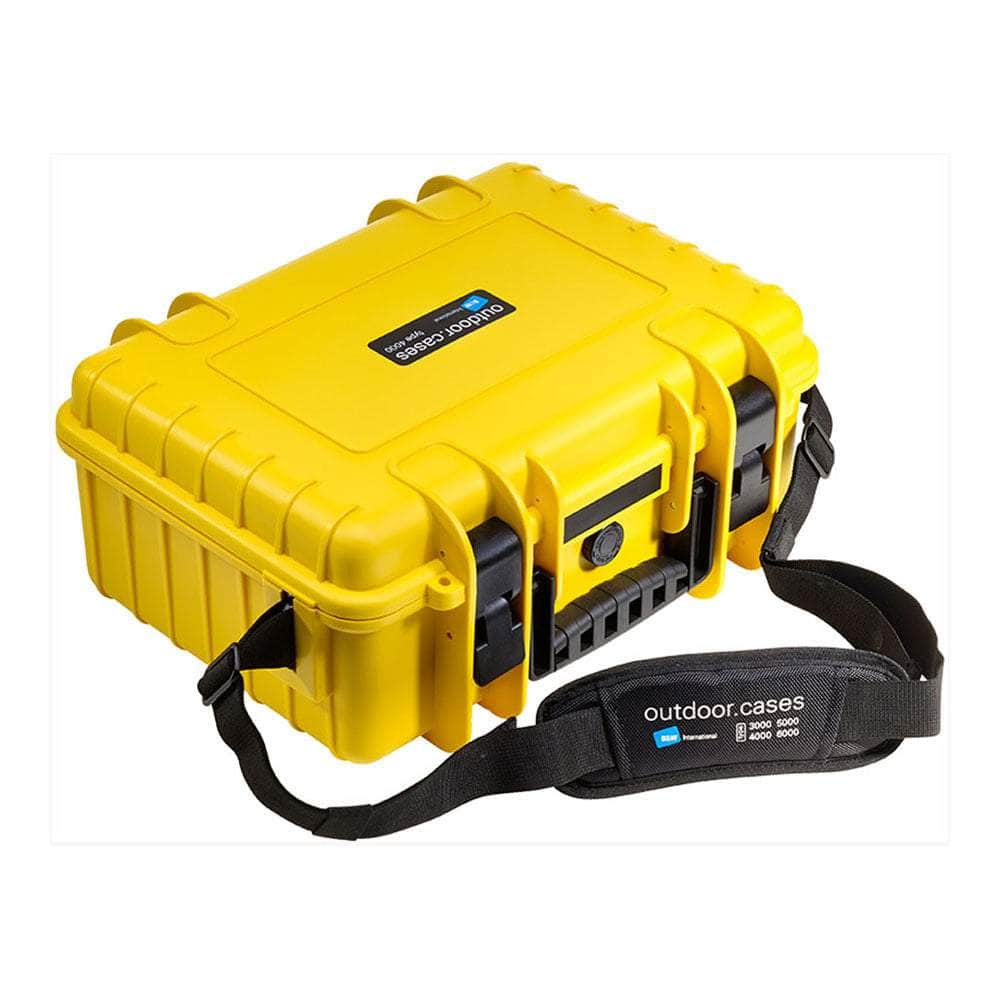 B&W outdoor.case, Type 5000, black, foam insert
Dimensions
B&W Type 4000 Rugged Outdoor.Case
A1: Outside 16.54 inch / 420mm
B: Outside 12.8 inch / 325mm
C: Outside 7.09 inch / 180mm
A1 Inside: 15.16 inch / 385mm
B Inside: 10.43 inch / 265mm
C Inside: 6.5 inch / 165mm
D (lid) Inside: 1.77 inch / 45mm
E (bottom) Inside: 4.72 inch / 120mm
B&W Type 4000 Rugged Outdoor.Case
Frequently Asked Questions
Have a Question?
Be the first to ask a question about this.
Ask a Question
Excellent
Fantastic and very well made with great foam insert to hold your equipment safe and secure. Plus how can you argue with a 20 year warranty
B&W cases are really good for protecting equipment when away from the lab. We have introduced the TuffTest option for a growing number of items of test equipment where the foam insert has been customised to secure the instrument perfectly.
John Legg