Pre-Ordered items ship within 3 days of ordering
The worlds best selling DMX512 and MIDI tester.
Micro-Scope 3a is a small, hand-held DMX512 receiver and transmitter. It can operate as a Moving Lamp tester, a Flicker Finder or as a Rigger's Remote Control. It is powered by an internal rechargeable battery, with a normal life of 25 hours and features a high brightness backlit LCD screen.
The Micro-Scope 3a is very simple to operate. Just switch-on and you are immediately displaying received DMX512 data. Two key presses are all that is required to start flashing through the rig.
View full details
SKU: Micro-Scope 3a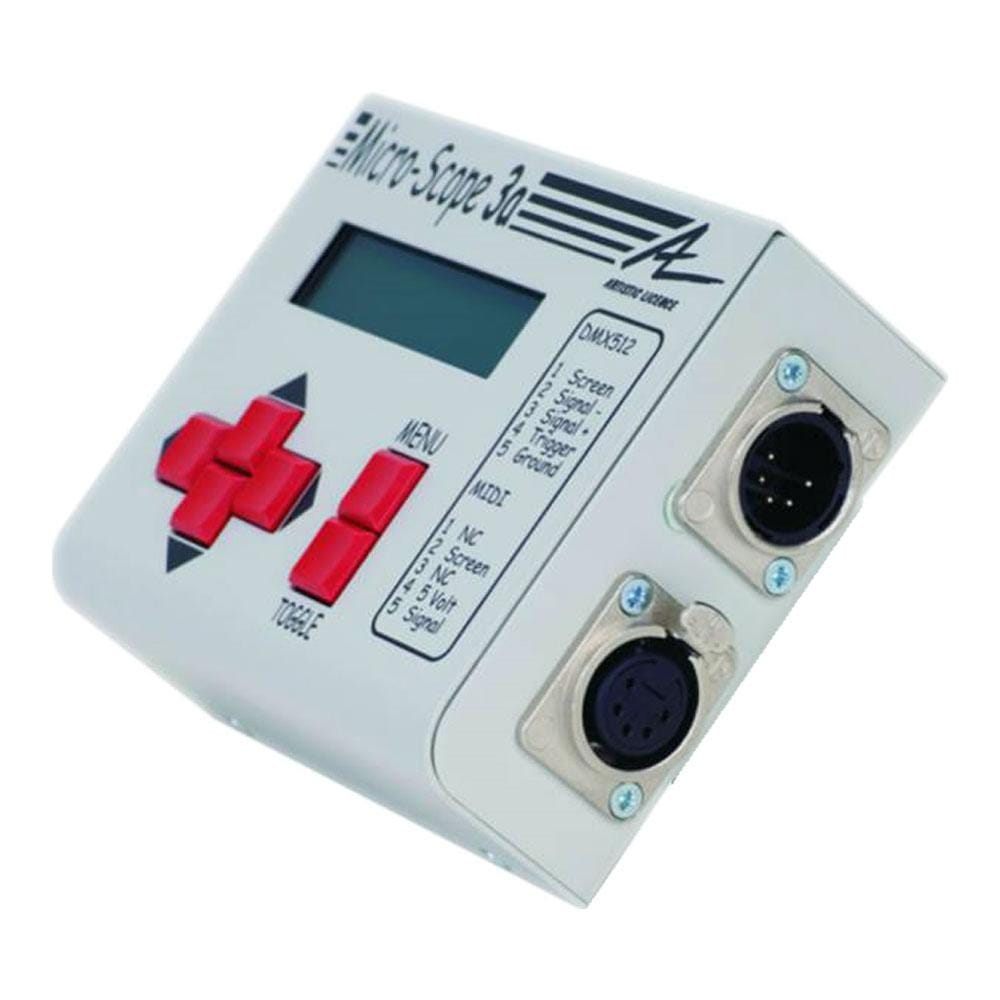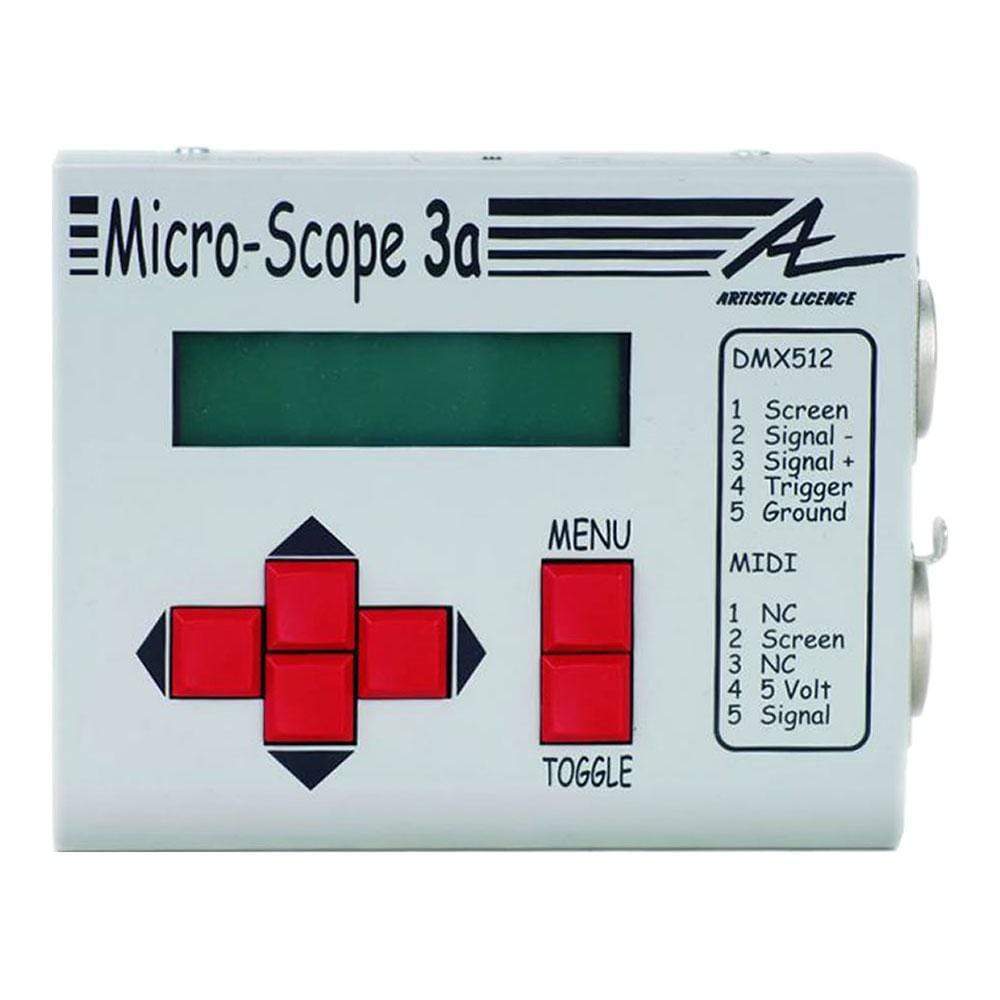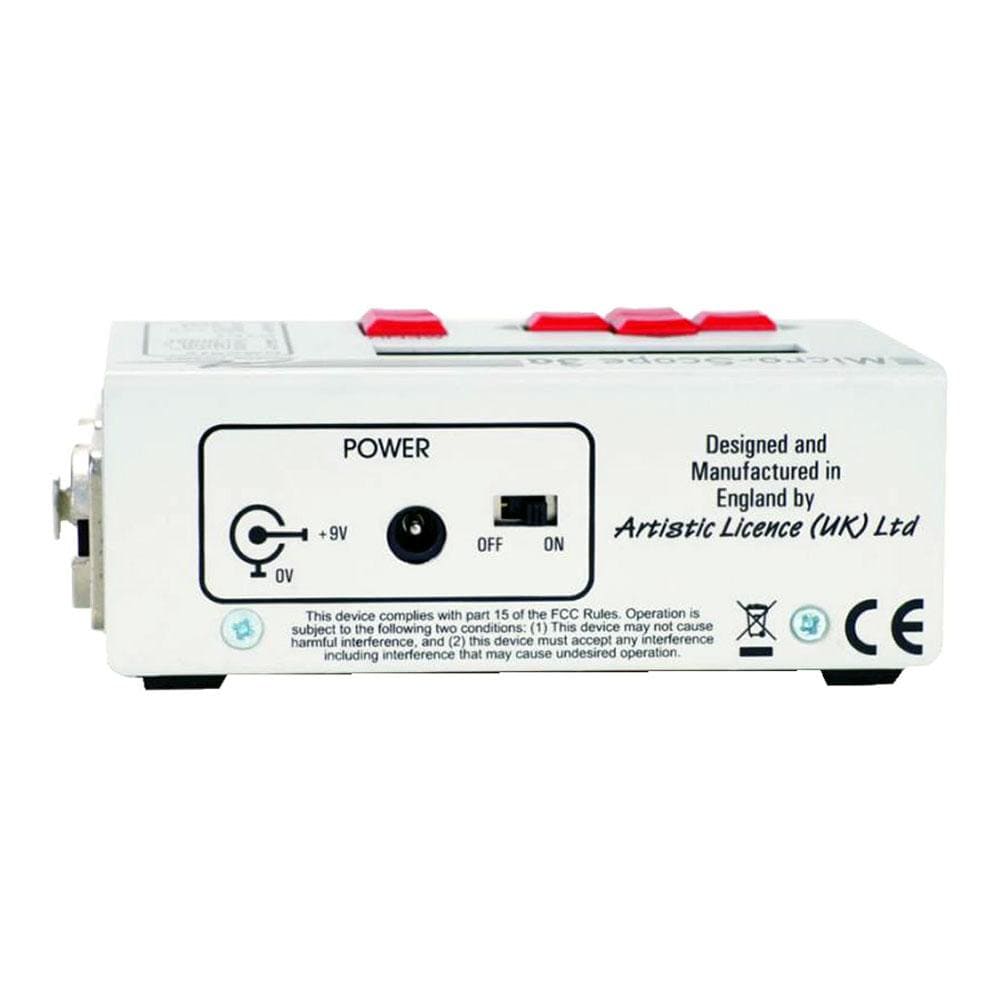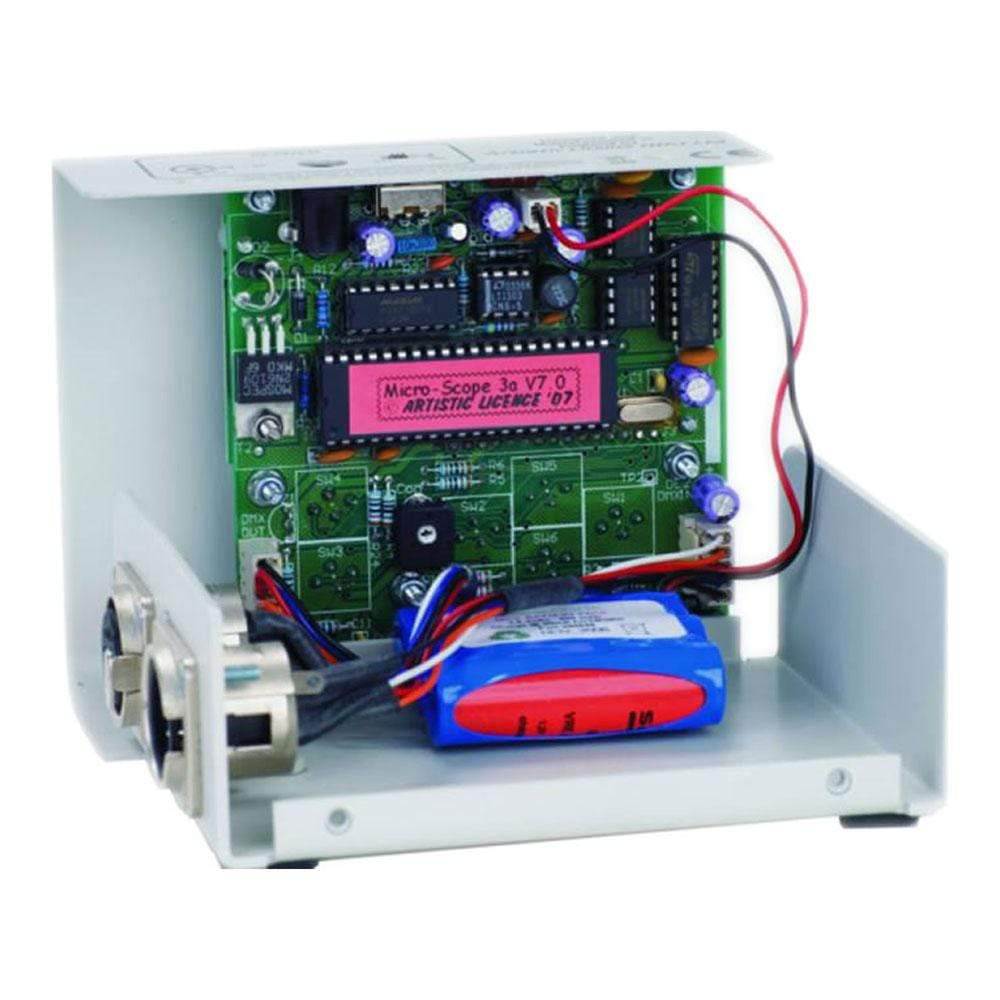 Moving Lamp Library
The Micro-Scope 3a has a built-in moving lamp personality library. It is used to test all the attributes of over 100 lamps. The lamp library can be edited and customised using the optional PC software Mic-Edit. Modifications are then quickly downloaded to Micro-Scope using a serial/usb link.
Twelve preset memories, which contain individual level settings for all 512 channels, are available. Memories can be programmed with pre-defined patterns, by adjusting individual channels or by capturing received data. All data is stored in flash memory, so you can be sure that your preferred settings will still be there when you get off the plane! .
Key Features
1. The menu can be customised by enabling or disabling individual items. This allows the product to be customised to the needs of each application.
2. Mic-Edit offers the ability to define an entire lamp patch. When, enabled, the Transmit Memory function displays the moving lamp type and description of the selected channel.
3. The moving lamp definition can include lamps of up to 38 channels (X-Spot etc).
4. The start code analyser searches received DMX512 for all possible start codes and displays the list along with a description.
5. Micro-Scope 3a can transmit and receive SIPs. The SIP or System Information Packet is a new feature of DMX512-A (see App Note).
6. Micro-Scope 3a can transmit and receive Text. The Text packet is a new feature of DMX512-A (see App Note).
7. Micro-Scope 3a can analyse checksums. Checksums are a new feature of DMX512-A (see App Note).
8. Micro-Scope 3a provides a live data facility that allows Mic-Edit to generate DMX512 via Micro-Scope 3a (preview only) .
Artistic Licence Micro-Scope 3a DMX512/MIDI Tester
Frequently Asked Questions
Have a Question?
Be the first to ask a question about this.
Ask a Question