When pre-ordered, this item normally ships within 10 working days
Designed as an extension for Arduino UNO or any other Arduino-compatible board, the Arduino UNO Click Board™ shield allows users to add up to two of over 1100 Click Boards™.
View full details
SKU: MIKROE-1581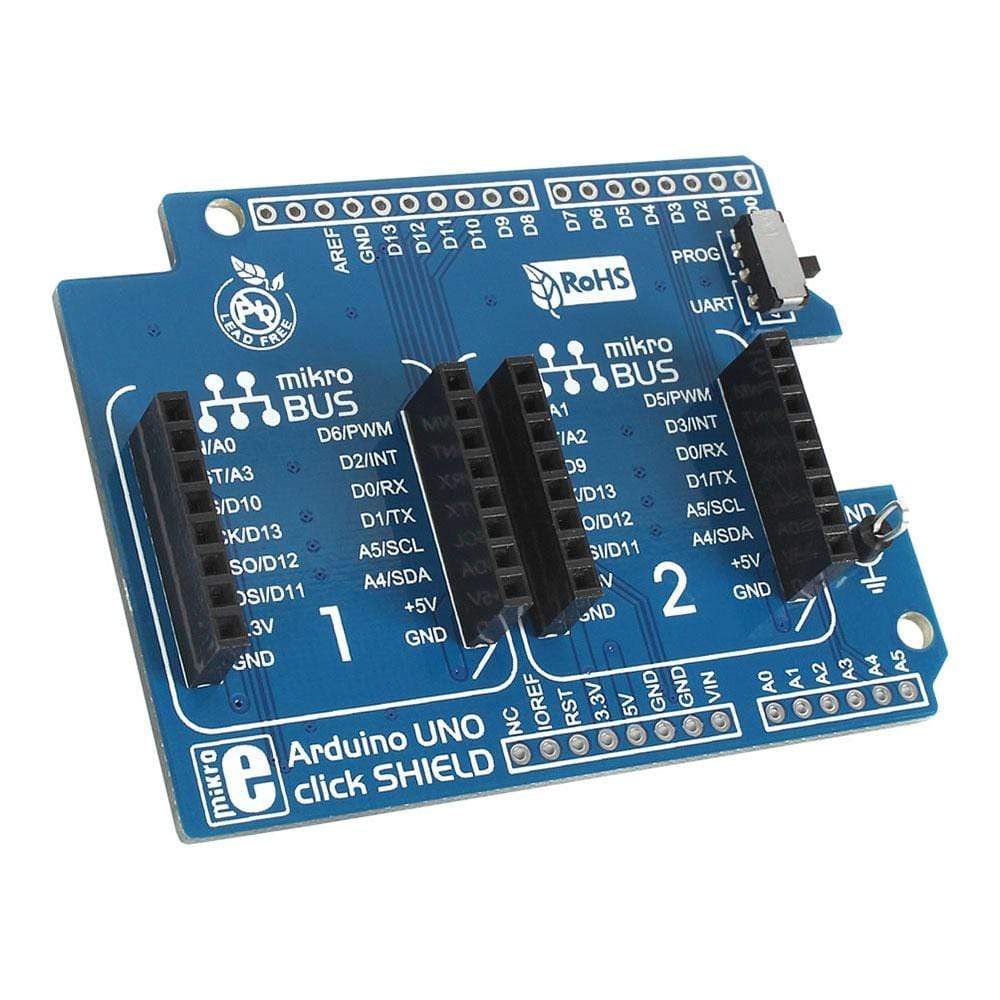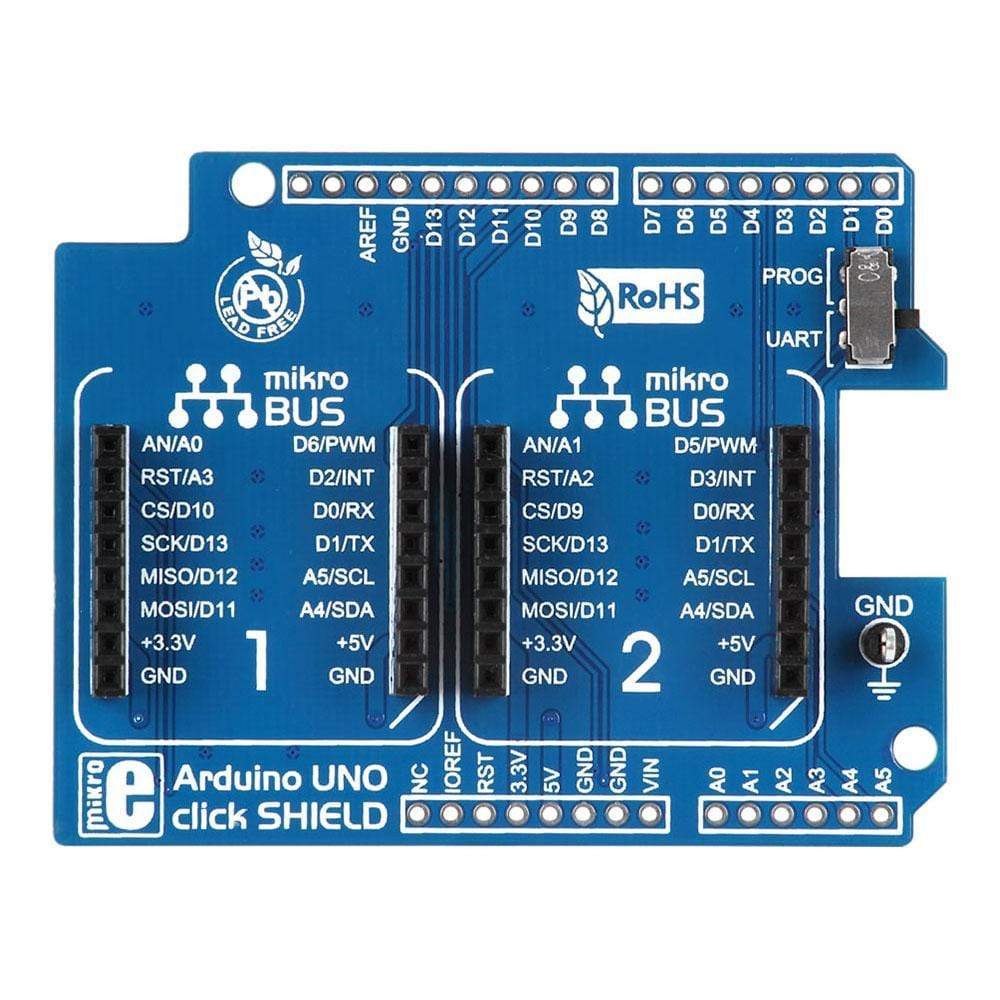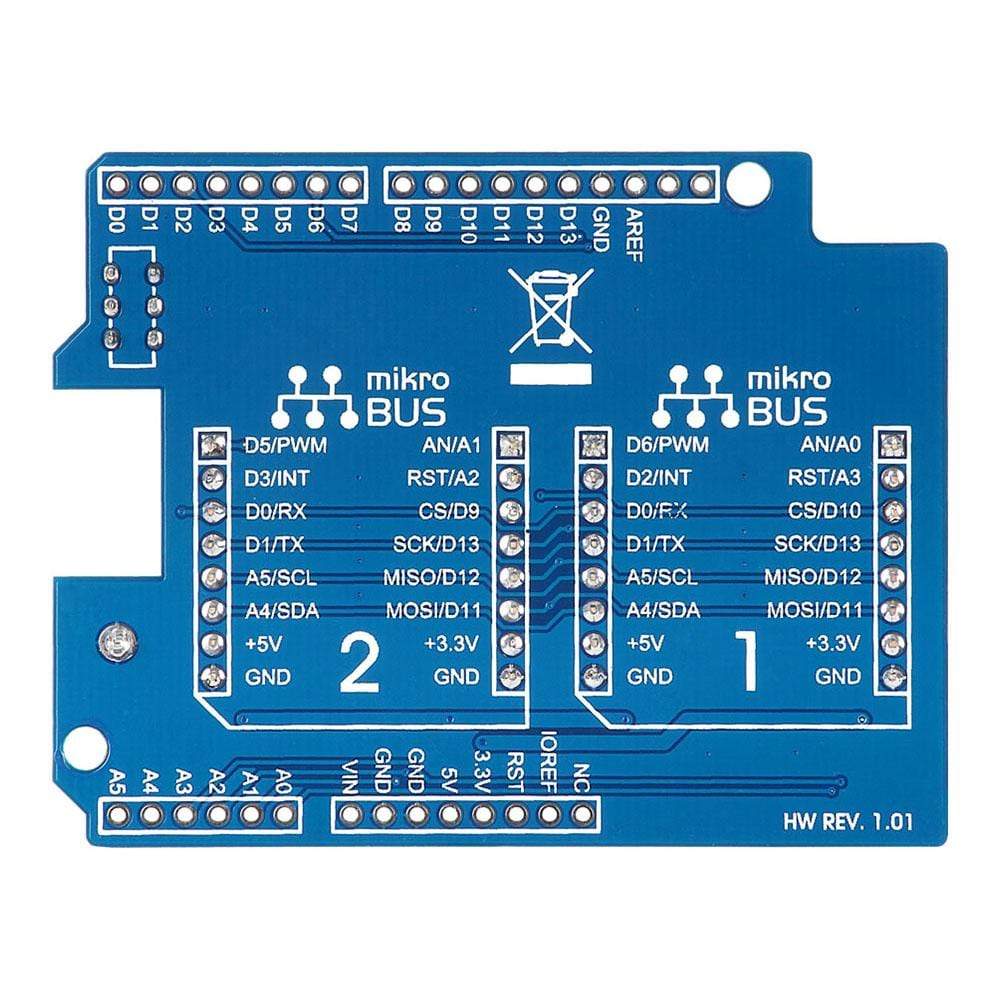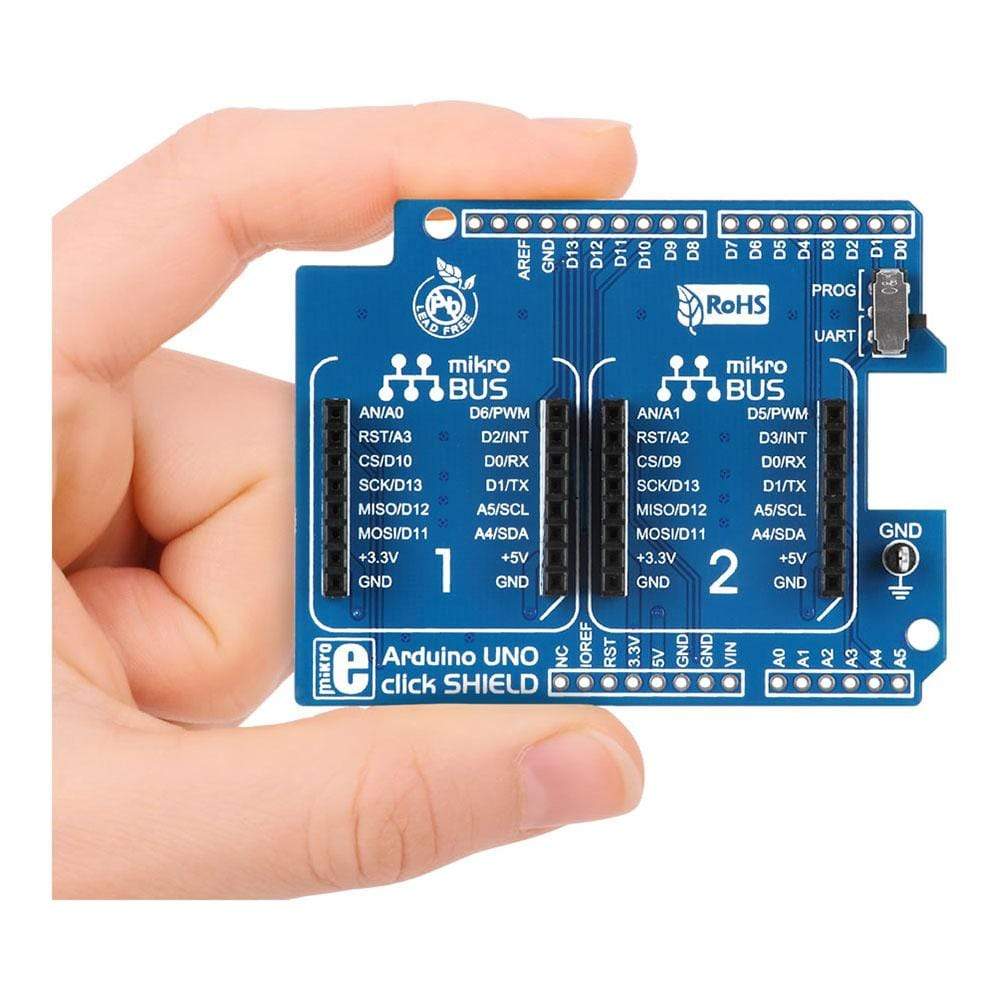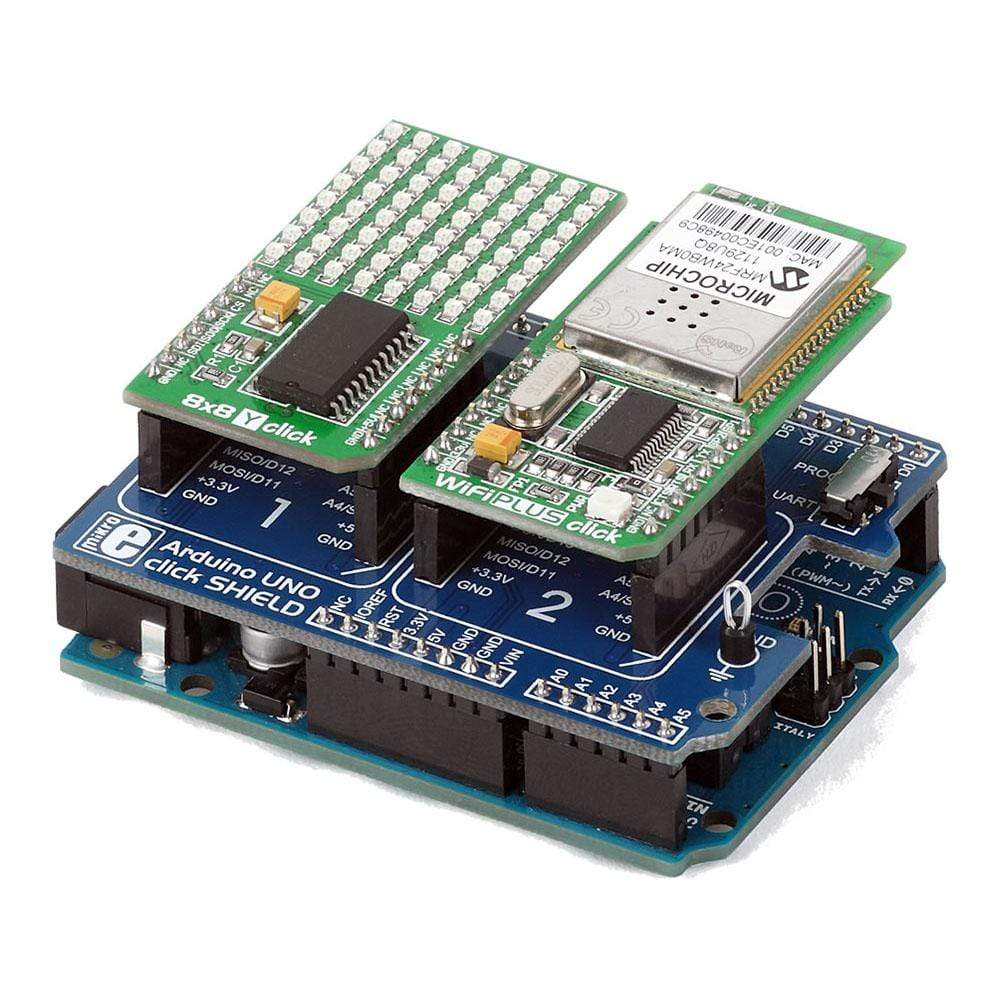 Compatibility with mikroBUS Click Board™s
Arduino UNO Click Board™ Shield is designed to make your Arduino system compatible with over 1100 mikroBUS Click Board™s. It is designed as an exact fit with Arduino UNO, but can accommodate several other Arduinos and other boards that share the same shield interface. It allows user to easily add various functionalities to the design, including GSM, GPS, Wi-Fi, ZigBee, Bluetooth, thunder detection, proximity and colour sensing and many more.
Ease of Use
The Arduino Uno Click Board™ Shield features a small switch that allows user to easily perform bootload on the Arduino system,
Arduino UNO Click Board Shield
Frequently Asked Questions
Have a Question?
Be the first to ask a question about this.
Ask a Question
Download Files