Regular price
$413.00 USD
excluding tax
Regular price
Sale price
$413.00 USD
excluding tax
Unit price
per
Sale
Sold out
Check Availability before Pre-Ordering
The Amfeltec SKU-006-01 x1 PCI Express Extender has been designed to develop, debug and test PCI Express boards.
View full details
SKU: SKU-006-01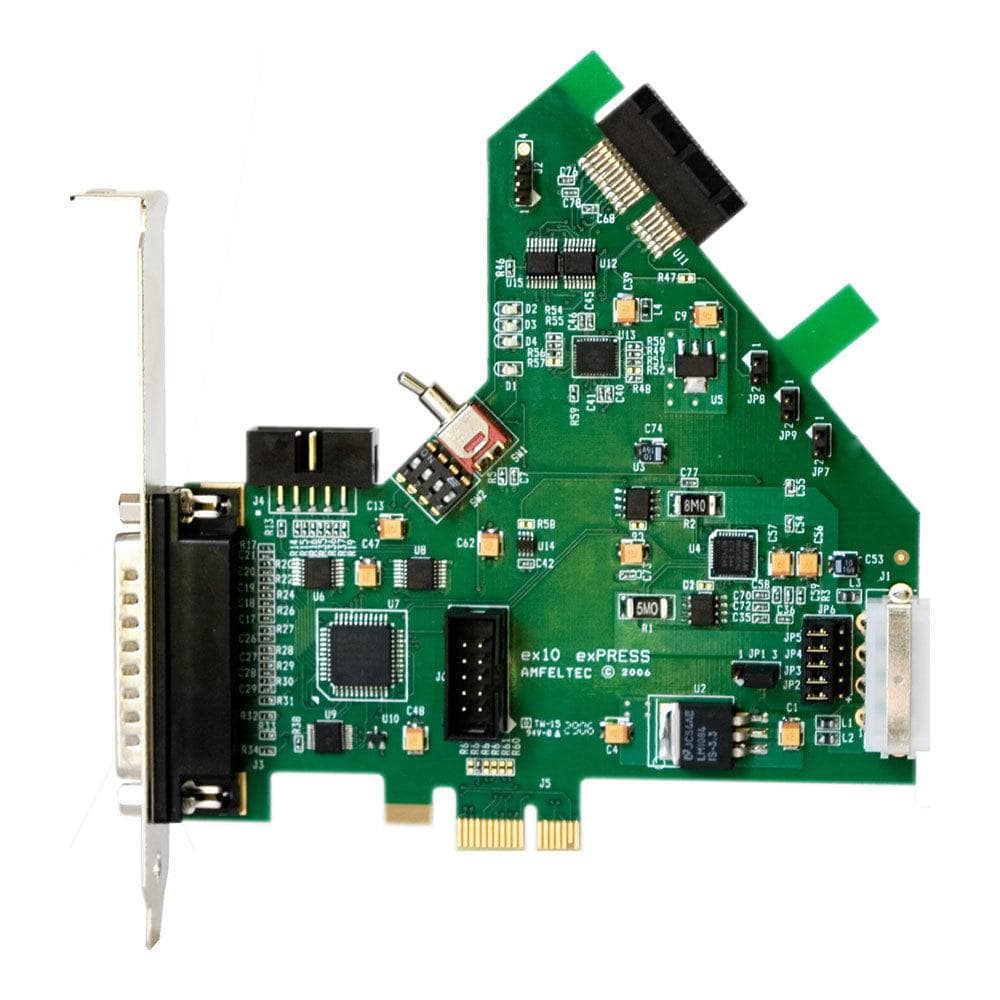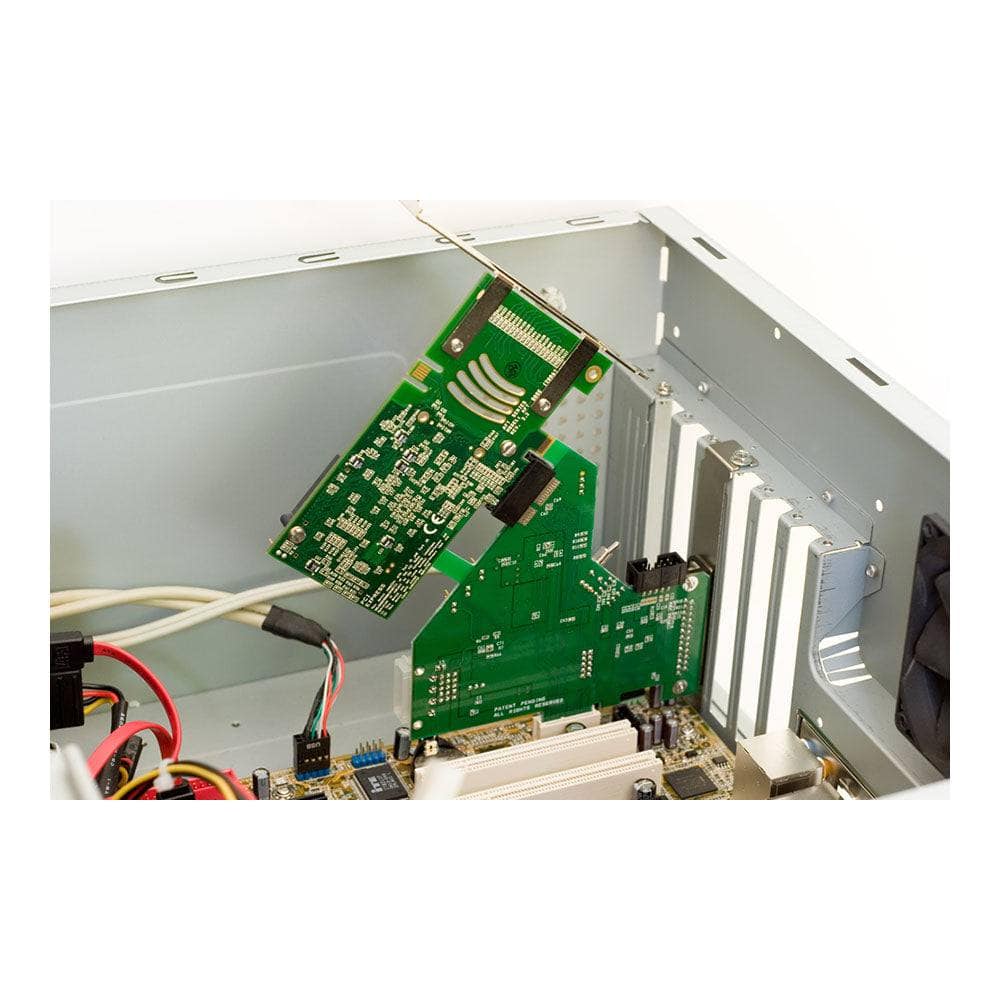 The Amfeltec SKU-006-01 x1 PCI Express Extender was esigned to support the development, debugging and verification of PCI Express boards. The Extender Board provides a complete PCI Express debugging platform that allows easy access to the logic signals, it has over-current protection and live-insertion capability. Features* Meets PCI Express 1.1 specification * PCI Express 2.5 Gbps per direction * PCI Express Single-line Port * Supports live insertions for the plug-in board, that do not require rebooting the host machine * Provides programmable equalization, amplification and de-emphasis * Supports external power supply for the generation of all PCI Express voltage levels * Power monitoring and current limiting for the voltages on the PCI Express Test connector; automatic power shuts-off when over currents are detected * Master I2C and SPI interfaces * Implements Universal FPGA Byte Blaster functionality for the different types of FPGA (like Xilinx, Altera, Lattice) * IEEE-1149.1 JTAG Boundary Scan port is available to support system and board level testing * Patented mechanical design allows easy access to the connectors on the UUT in any computer cases (U.S. Patent 7,186,145) * Supports 2U and standard computer cases.
Amfeltec SKU-006-01 PCI Express Extender
Frequently Asked Questions
Have a Question?
Be the first to ask a question about this.
Ask a Question
Amfeltec SKU-006-01 PCI Express Extender