When pre-ordered, this item normally ships within 10 working days
The Altitude Click Board™ from MikroE is an accessory board that enables the user to precisely measure altitude with 30cm resolution. The board employs a compact MPL3115A2 piezoresistive absolute pressure sensor that works with an embedded high-resolution 24-bit ADC to provide accurate pressure (Pascals)/altitude (metres) and temperature (°C) measurement. It features a wide operating range of 20 kPa to 110 kPa absolute pressure.
View full details
SKU: MIKROE-1489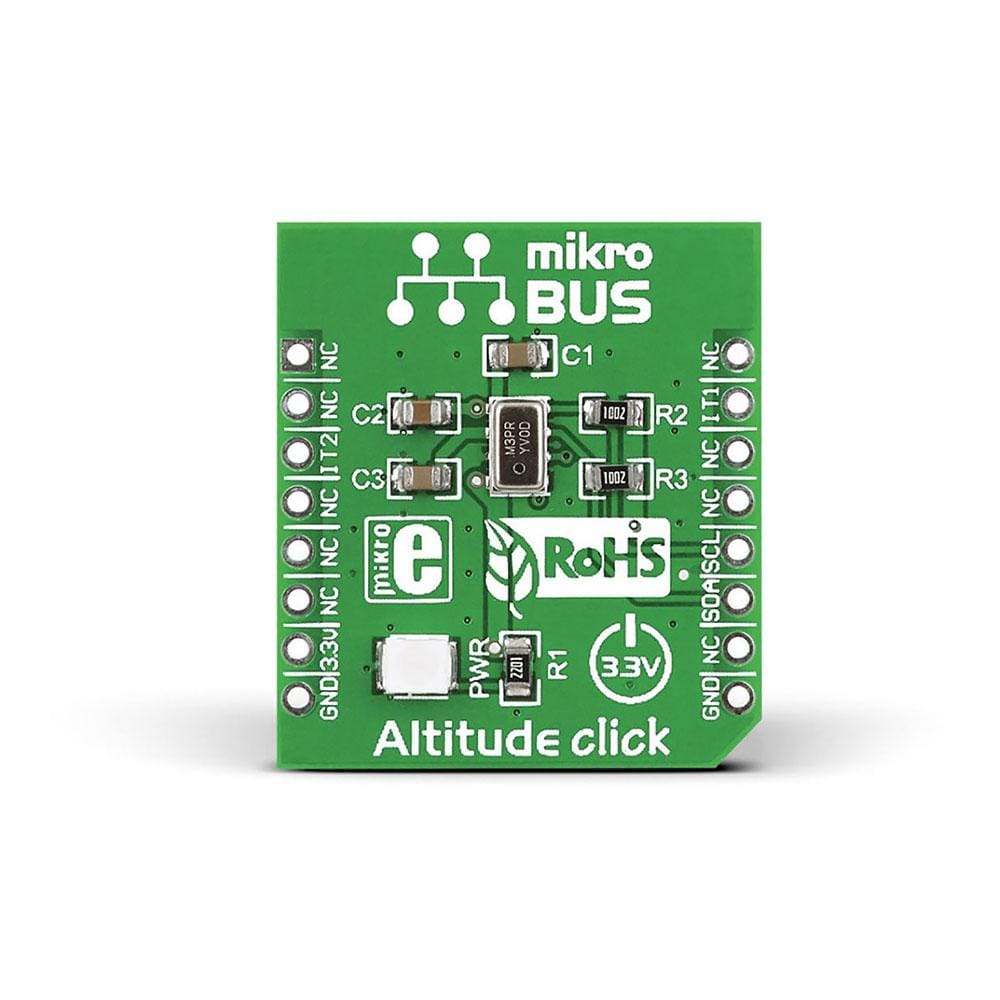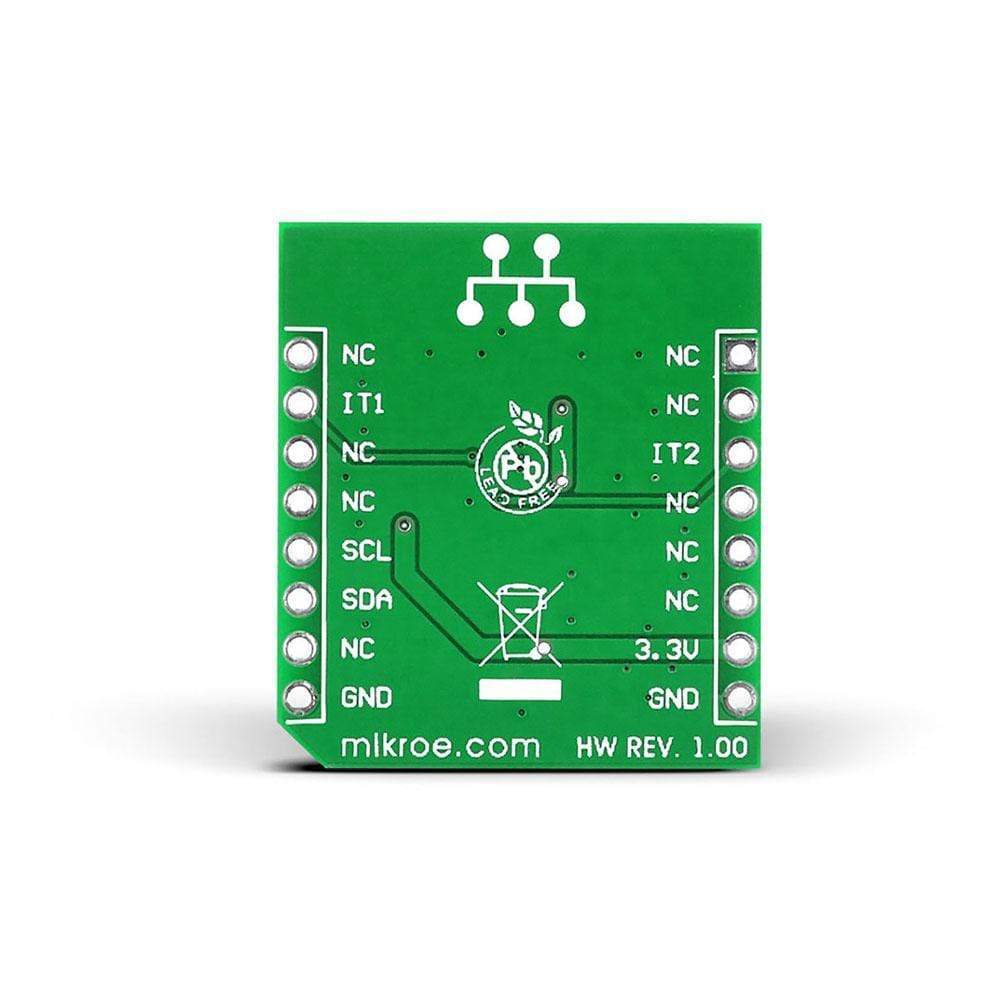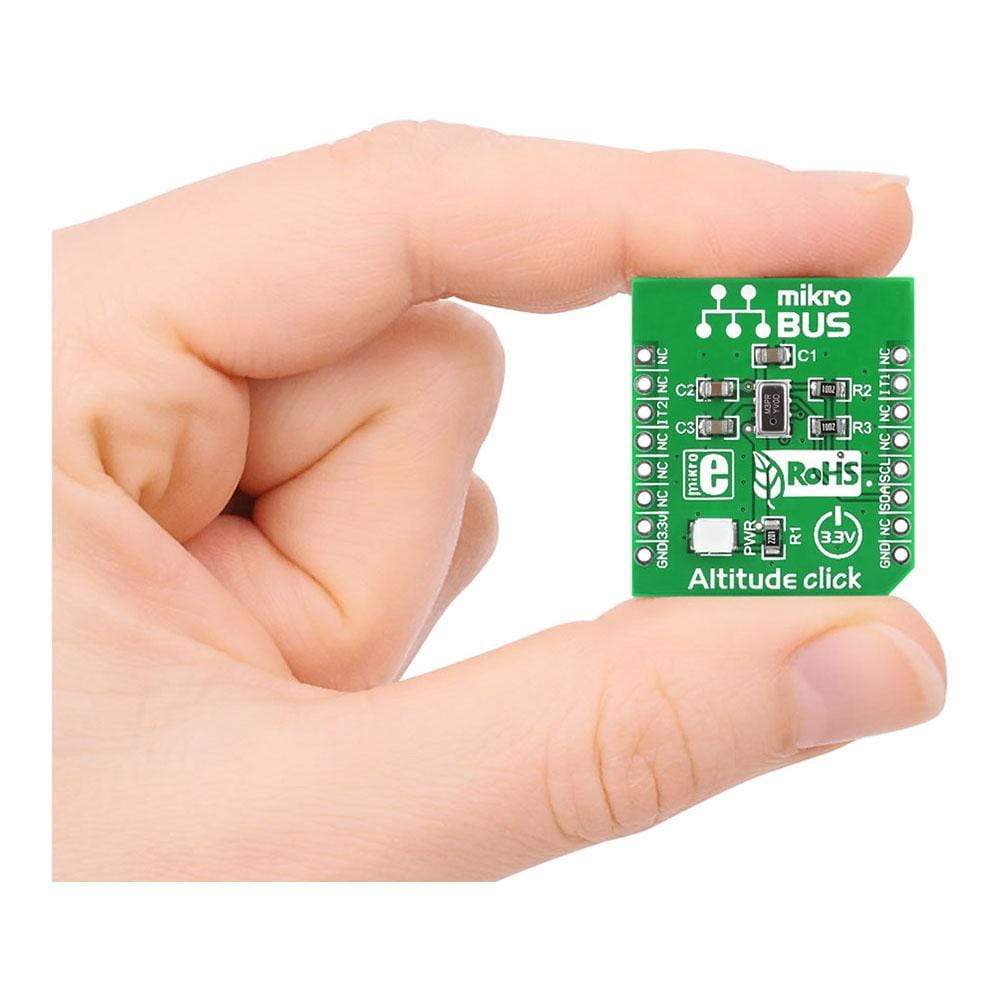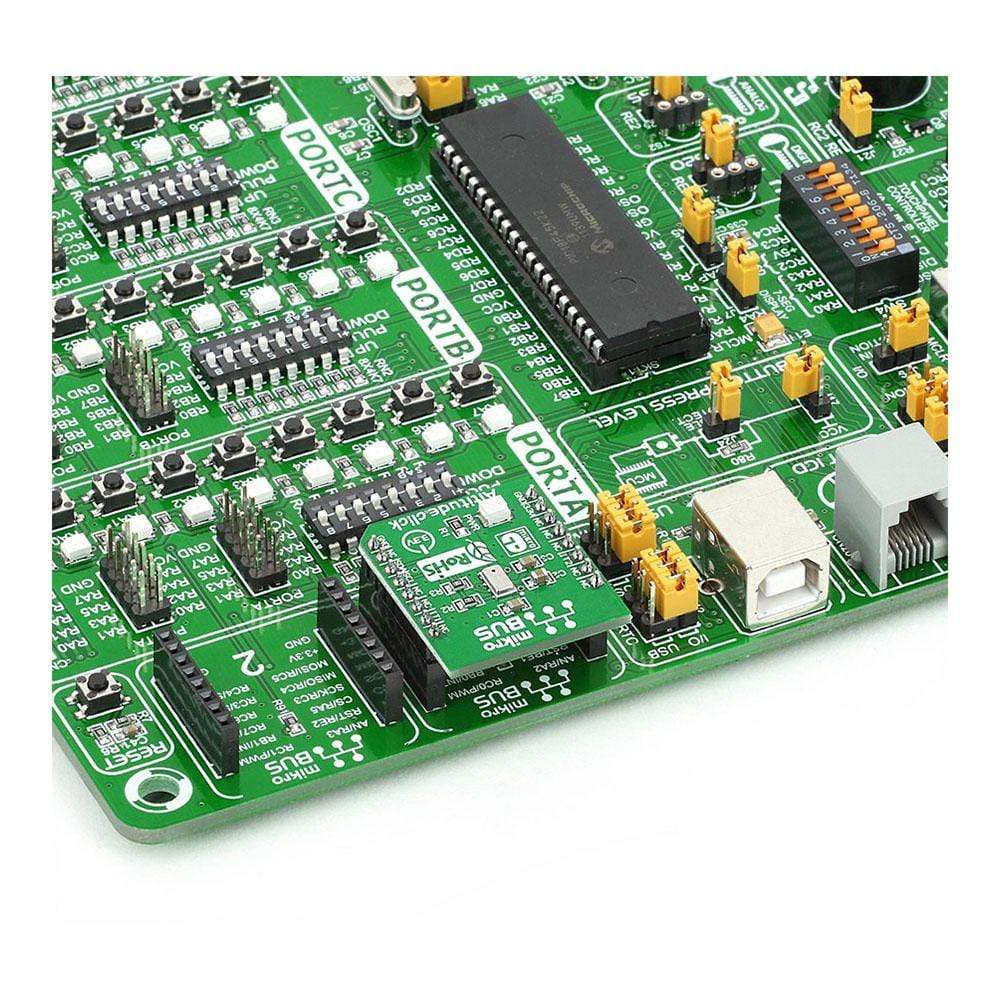 IC/Module: MPL3115A2 Digital Pressure Sensor
MPL3115A2 is a fully internally compensated MEMS pressure sensor that communicates via I2C interface to deliver precise Pressure/Altitude and Temperature data. It provides digitized output using a 24-bit ADC. The resolution is down to 30 cm (1.5 Pa).
Autonomous Data Acquisition
MPL3115A2 pressure sensor aboard the Altitude Click Board™ has an integrated 32-sample FIFO buffer that allows user to minimize the overhead of collecting multiple data samples. The FIFO buffer is capable of storing temperature and pressure/altitude data, and MPL3115A2 chip can be programmed to collect data independently at set intervals and store it in the buffer for up to 12 days depending on data acquisition rate, which can range from 1 second to 9 hours.
Areas of Application
MPL3115A2 sensor is an ideal solution for smart phones/tablets, personal electronics altimetry, GPS systems, weather station equipment, and medical/healthcare equipment like blood pressure monitors, ventilators and respirators, infusion pumps, etc.
Altitude Click Board
Frequently Asked Questions
Have a Question?
Be the first to ask a question about this.
Ask a Question