25MHz Bandwidth, USB or Battery Powered
Pre-Ordered items ship within 10 days of ordering
Key Features
25MHz Bandwidth
Powered from a USB Port (or Power Bank) or non-rechargeable batteries
Over-range indicator and alarm
Double Insulated probe cable for additional safety
Works with any Oscilloscope with a BNC port
Introducing the 25MHz ADP Differential Probe
Unlock the full potential of your electronic design projects with the 25MHz version of the ADP Differential Probe. This high-performance probe is designed for electronic design engineers, offering a range of features that make it an essential tool for accurate and efficient measurements.
Key Features
The 25MHz ADP Differential Probe is packed with features that make it a valuable addition to your toolkit. Some of the standout features include:
Powered by USB port (power bank) or battery, providing flexibility in various working environments[1].
25MHz bandwidth, ensuring accurate measurements for a wide range of applications[1].
Bandwidth limit of 5MHz or full, allowing you to tailor the probe's performance to your specific needs[1].
Over-range indicator and alarm, alerting you when the input signal exceeds the linear range of the probe[1].
Double-layer probe cable for power insulation, ensuring safety and reliability during use[1].
EC conformity with EN 61010-031:2002 +A1:2008 standards, guaranteeing quality and safety[1].
Compatible with any grounded digital storage oscilloscope (DSO) with a BNC port, making it a versatile tool for various setups[1].
Why Choose a Differential Probe?
Differential probes offer several advantages over traditional single-ended probes, making them an ideal choice for electronic design engineers. Some of the benefits of using a differential probe include:
High common-mode rejection ratio (CMRR) over a broad frequency range, allowing for accurate measurements in noisy, high common-mode power electronics environments.
Ability to measure the difference between two points, rather than just the difference between a single point and ground, providing more accurate and detailed measurements.
Improved performance for high-frequency signals or signals of very low amplitude, making them suitable for a wide range of applications.
Invest in the 25MHz ADP Differential Probe Today
Enhance your electronic design projects with the precision and versatility of the 25MHz ADP Differential Probe. With its advanced features and compatibility with a wide range of oscilloscopes, this probe is an invaluable tool for electronic design engineers. Don't miss out on the opportunity to improve your measurement accuracy and efficiency—invest in the 25MHz ADP Differential Probe today.
Note: We also offer a higher specification Differential Probe with a 100MHz Bandwidth
View full details
SKU: ADP1025-U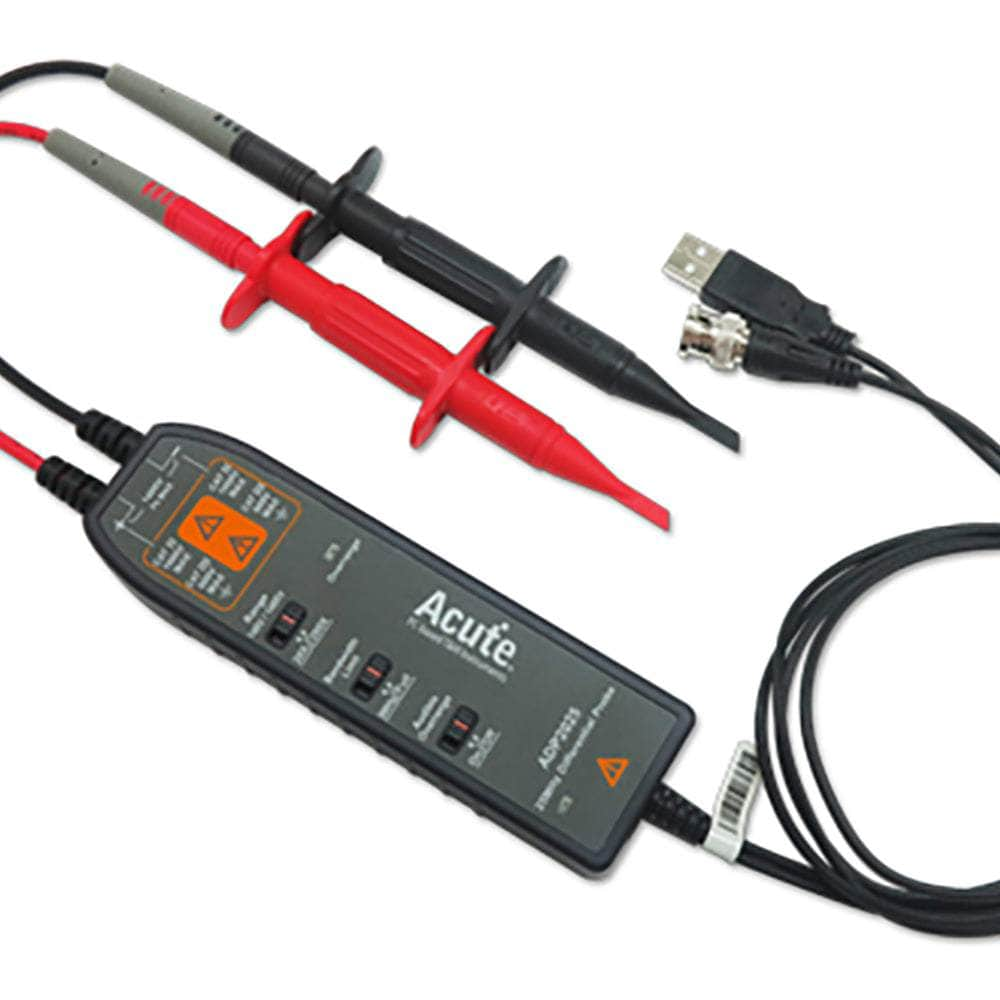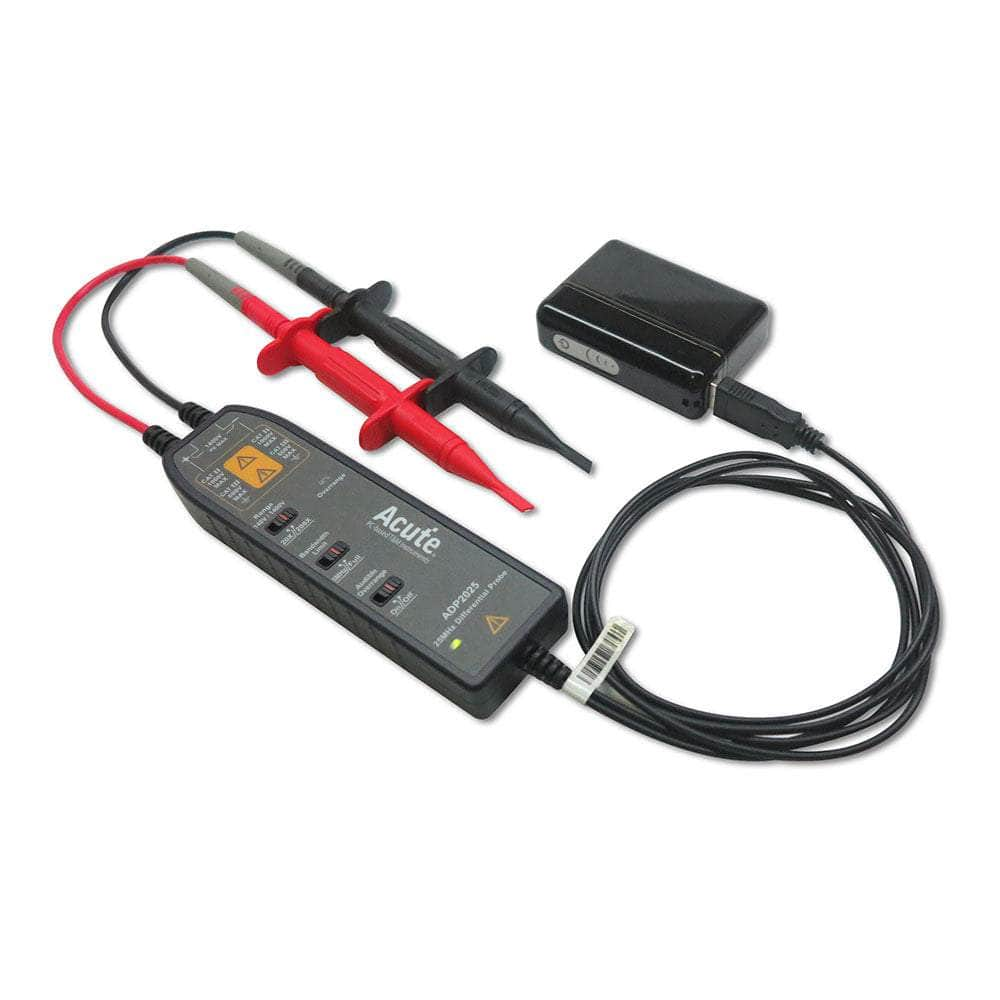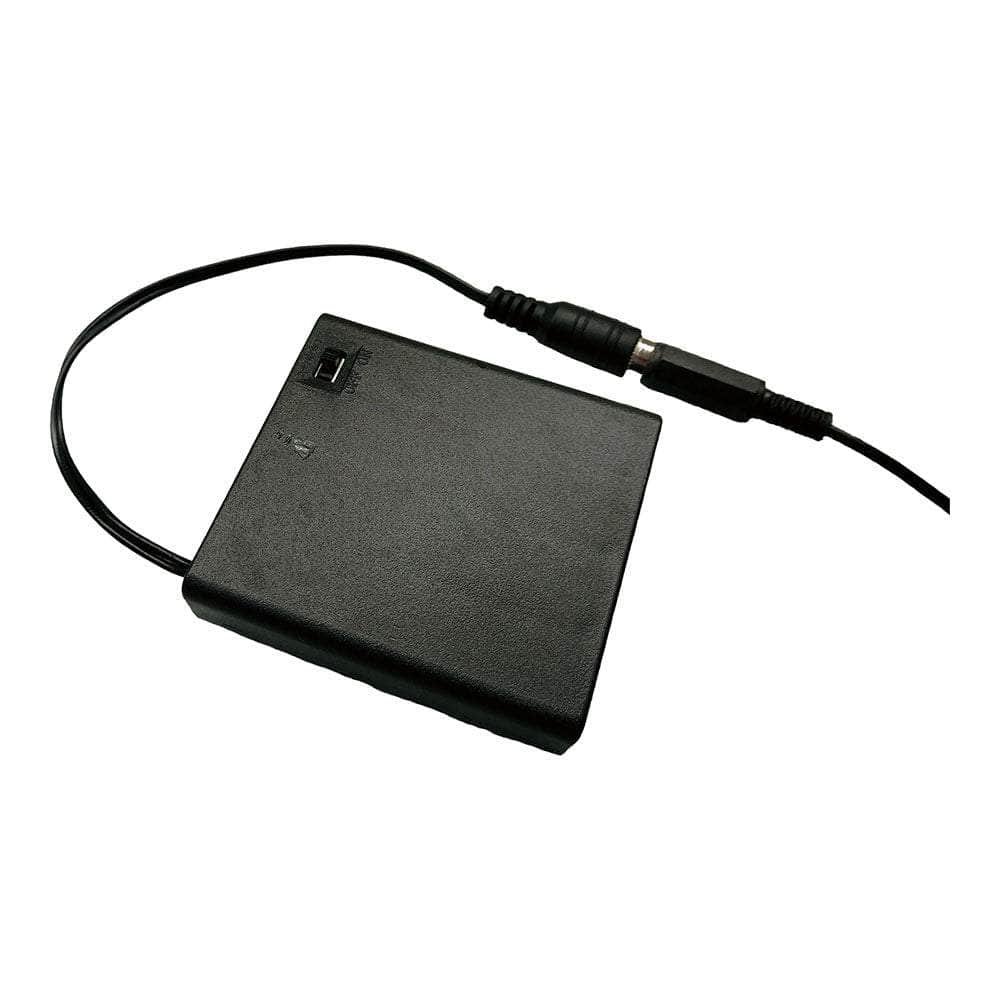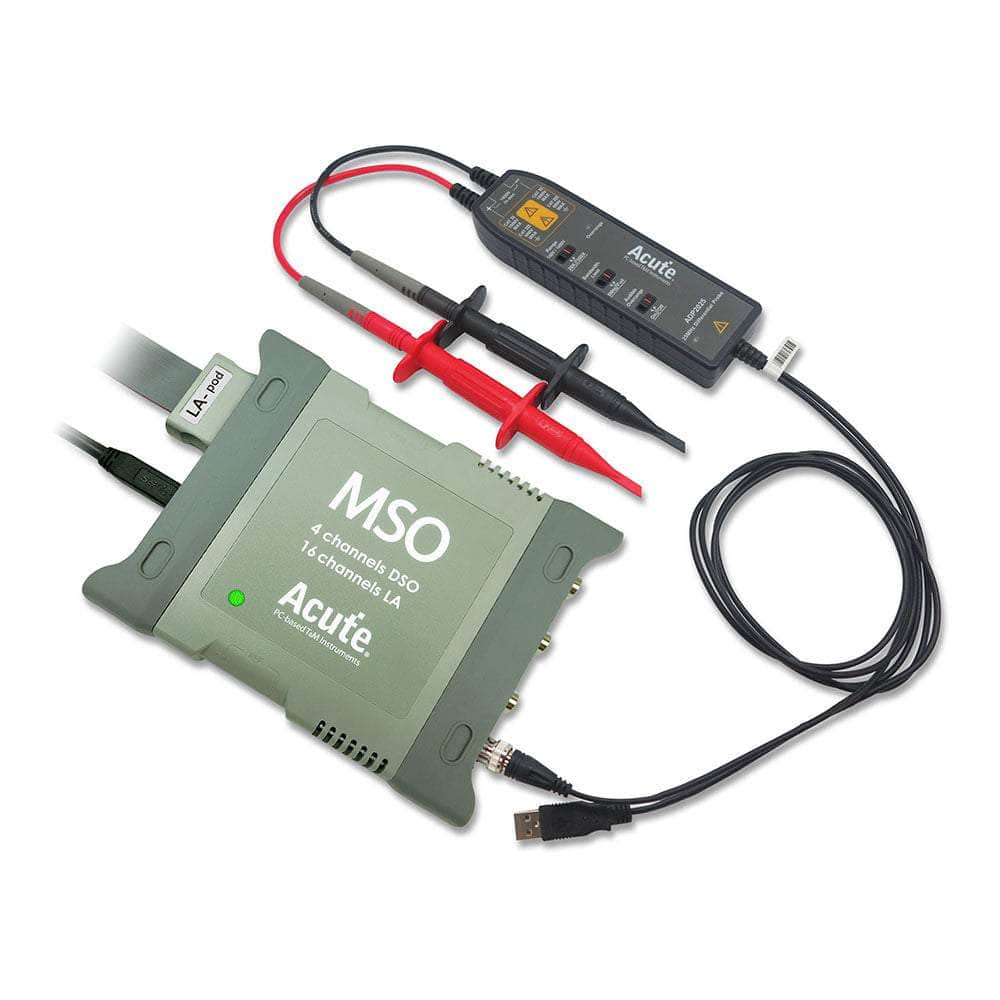 25MHz Differential Probe
Frequently Asked Questions
Have a Question?
Be the first to ask a question about this.
Ask a Question