Pre-Ordered items ship within 10 days of ordering
The Directional Antennas of the HyperLOG® series 3000 are based on an ultra-thin, GOLD COATED high tech TEFLON substrate. Based on this innovative construction, the frequency range could yet again be vastly extended compared to the 4000 antenna series. The lower frequency range now reaches down to 380MHz, thus covering, for example, the important TETRA band (380MHz and up). The extended upper-frequency range up to 18GHz now also allow the measurement of unusable signal sources like military radar, various satellite services, and more. Combined with a spectrum analyzer, an incredible EMC measurement system for mobile or laboratory use is formed, at an affordable price. As an option, the antenna calibration data can even be stored on a special IC on the antenna and be queried with our spectrum analyser series at any later time. 
View full details
SKU: 201/012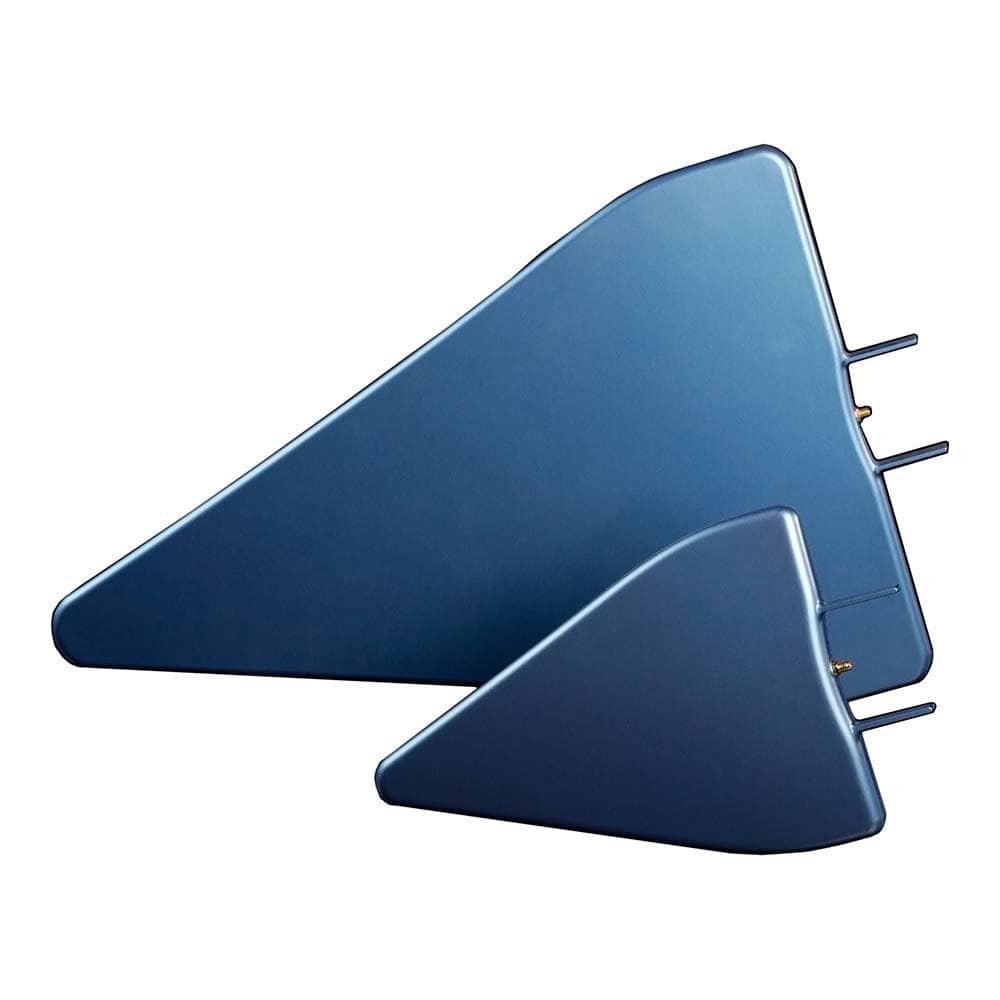 Features
Includes exhaustive calibration data
Specially designed radome for perfect antenna protection
Gold coating for stable performance
Wide bandwidth
Coverage of various mobile radio frequency ranges
Suitable for field-strength and EMC measurements due to high precision
Compact and sturdy design
 For lab and open-field applications
 

HYPERLOG® 3080
HYPERLOG® 30100
HYPERLOG® 30180
HYPERLOG® 30250
HYPERLOG® 30350
Design

Log-Periodic

Frequency Range
380MHz-8GHz
380MHz-10GHz
380MHz-18GHz
380MHz-25GHz
380MHz-35GHz
Max. Output Power

100 W CW (400MHz)


 
Nominal impedance

50 Ohm

VSWR (type)

<1:2

Gain (type)

5dBi

Antenna Transducer Factor
20-43dB/m
20-46dB/m
20-55dB/m
 
 
Calibration Points
763 (10MHz-Steps)
963 (10MHz-Steps)
1763 (50MHz-Steps)
493 (50MHz-Steps)
693 (50MHz-Steps)
RF-Connector

SMA-Connector (18GHz) or

N-Connector via Adapter

K socket
Dimensions (L/W/D)
590x360x30 mm
Weight
1000g
Warranty
2 Years
Testing
Every HyperLOG EMC Test-Antenna goes through rigorous testing in our laboratories before dispatch and is equipped with a high-quality GOLD COATING, a high-tech antenna case (radome) that offers protection against mechanical damage and environmental influence, a top-quality integrated tripod connection and an SMA connector (18GHz version) with twist protection.
Exhaustive Calibration data
All Aaronia compliance antennas include a complete high resolution (10MHz steps!) calibration data set with up to 533 calibration points (Excel file, download link provided). This offers the ability to make a very accurate EMC measurement with any spectrum analyzer.
Made in Germany
All Aaronia pre-compliance antennas are developed, individually produced and calibrated in Germany at the Aaronia factory. This guarantees the highest standard so that Aaronia can offer every customer a full 2 years warranty for all EMC antennas.
Examples of use
Radar
GSM
UMTS
DECT-Telefon
Mast radiator
WLAN
Bluetooth
Microwave
Directional Radio
Tetra/BOS
Radio and TV Transmissions
Aaronia HyperLOG 3000 Series 380MHz-35GHz Log Periodic Antenna
Frequently Asked Questions
Have a Question?
Be the first to ask a question about this.
Ask a Question