Pre-Ordered items ship within 5 days of ordering
The Total Phase TP240511 EPROM Socket Board is designed to program stand-alone I2C- or SPI-based memory chips using the Aardvark™ I2C/SPI or Cheetah™ SPI host adapters.
View full details
SKU: TP240511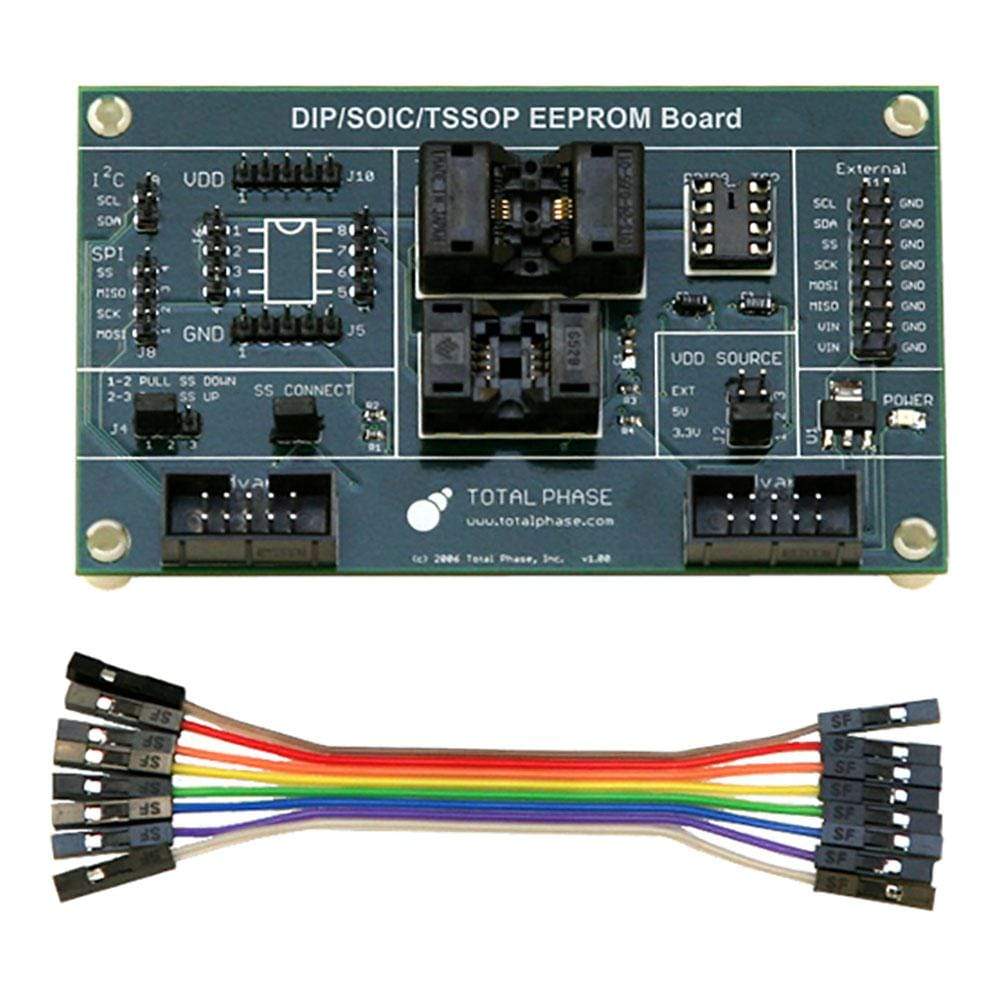 Features
Flash and burn I2C and SPI EEPROMs that are in any of these standard chip packages: DIP8, SOIC8 or TSSOP8.
Specify 5 V, 3.3 V, or an external VDD Source at any voltage level.
Connect or disconnect Slave Select (SS) and change the polarity of SS.
Gang-Program multiple devices by using multiple socket board and programming adapter sets in parallel on the same host computer.
Sample Configuration
Different devices may have different pin configurations. In order to provide maximum flexibility, the EEPROM Socket Board provides stubs for each of the pins and each of the signals. Using the included 8-pin ribbon cable, users can easily connect the appropriate source to each pin of the target device.
Total Phase TP240511 EEPROM Socket Board
Frequently Asked Questions
Have a Question?
Be the first to ask a question about this.
Ask a Question
What's Included
Total Phase TP240511 EEPROM Socket Board