for ARM Cortex using IAR's I-Jet or Keil's ULINK PRO
Pre-Ordered items ship within 10 days of ordering
Tag-Connect TC2030-CTX-NL Cable: Quick and Easy Connection Solution

Do you want a simple and hassle-free way to connect your devices? Look no further than the Tag Connect TC2030-CTX-NL cable. This innovative cable is designed to save you time and money.

With its 6-pin TC2030 Tag-Connector and 10-pin ribbon connector, you can easily connect to micro-headers used for Cortex debug connectors. No need to worry about traditional connectors' cost and space requirements – this cable has you covered.

Why choose Tag Connect?
- Quick and easy to use, saving you valuable time.
- Avoids the cost and space issues of adding a connector.
- Smaller board space for connecting, maximizing efficiency.
Buy this cable from The Debug Store, the authorized European distributor for Tag-Connect, and eliminate your connection worries. Order now and experience the convenience of Tag-Connect!
View full details
SKU: TC2030-CTX-NL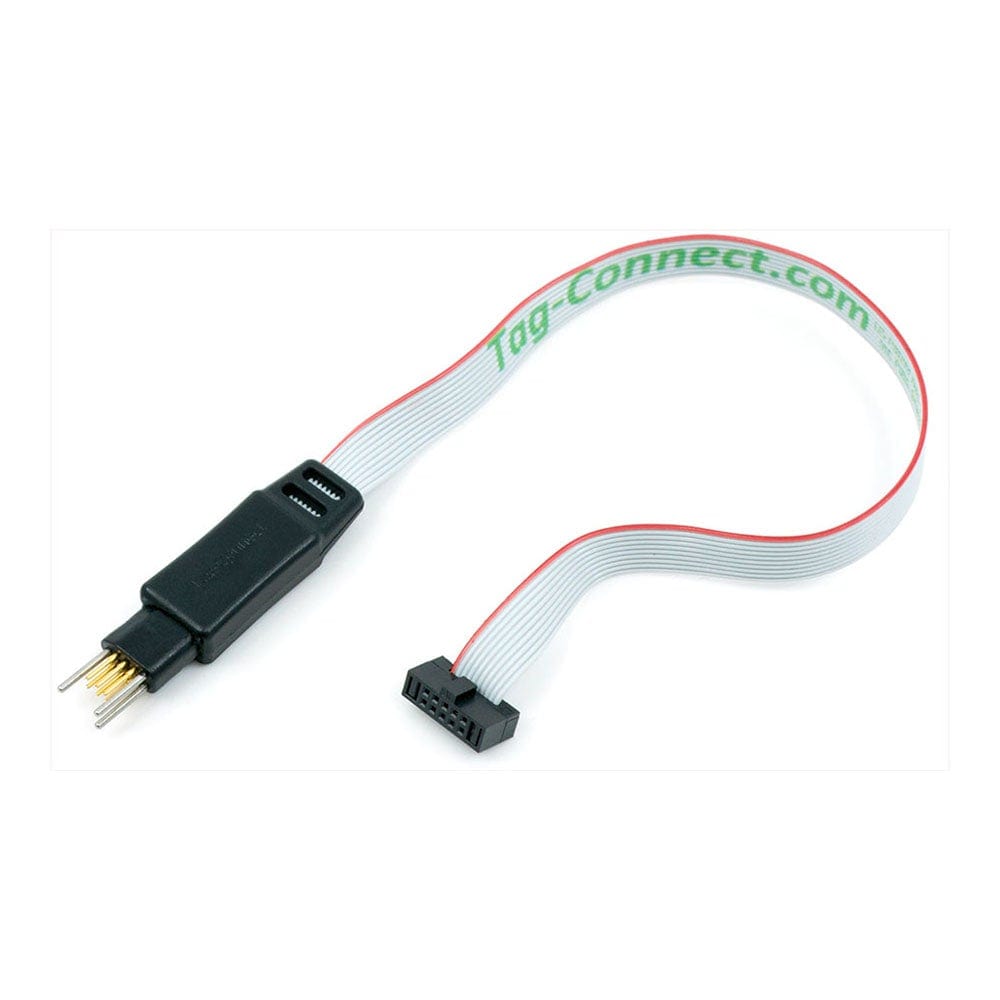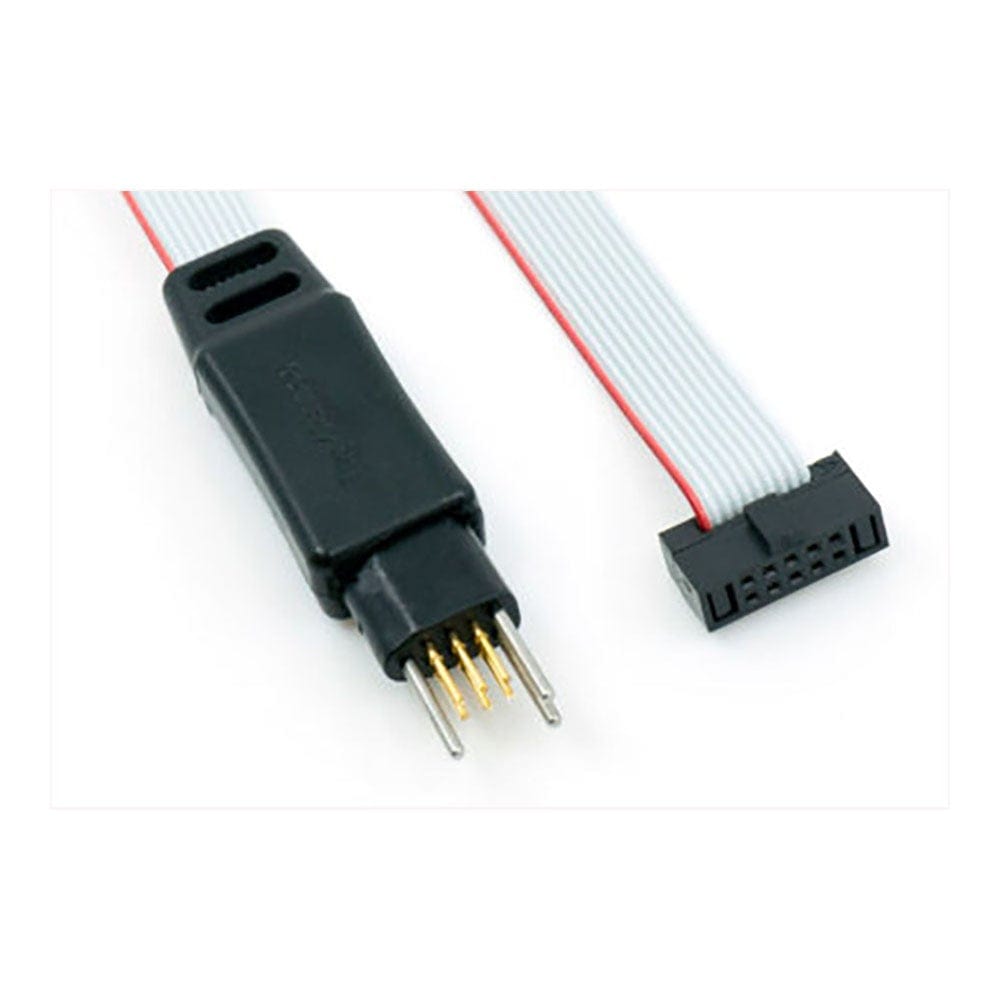 6-Pin Legged TC2030 Plug-of-Nails™ programming cable for use with ARM Cortex processors.
This special cable has a 6-pin TC2030 Tag-Connector and a 10-pin ribbon and ribbon connector that mates with the FTSH-105 style micro-headers used for Cortex Debug Connector as found in debuggers such as the Keil ULINK-2.
See also the TC2030-CTX-NL "No Legs" version of the cable with footprint that saves over 66% of the board space needed by typical FTSH-105 micro headers!
For traditional ARM solutions using the 20-pin header as found on Segger's J-LINK see our TC2050-ARM2010 adapter used with TC2050-IDC (-NL) cables.
WARNING for ATMEL-ICE users: The Atmel-ICE has it's header pin numbers reversed (standard pin 1 is Atmel ICE's pin 10). To use our cable with Atmel's reversed pin-number header you'll either need to cut off the ribbon connector locating lug and plug it in reversed, or select the LEMTA version with the 10-pin connector fitted backwards. If you plug in a standard (correct) Cortex cable you're going to short power and stuff out.
Tag Connect TC2030-CTX-NL Cable
Frequently Asked Questions
Have a Question?
Be the first to ask a question about this.
Ask a Question
I was too harsh
My previous review was too harsh, especially since shipping was out of the seller's control. They offered the cheapest alternative possible given the circumstances. I felt bad so I wanted to leave a positive review to even things out. I apologize!
It cost GBP14 to send the cables via tracked Airmail. This is the price we pay to Royal Mail and is much less expensive than shipping by UPS etc.
We have no control over shipping costs.
John Legg
Very happy with the purchase
Happy with my purchase, cable exactly as described!
Thank you Chirila. It's always encouraging to receive positive feedback.
John Legg
Good Debug Cable
I cannot give this product five stars (or even four) because as good as it is, it is very expensive for what it is.
Andy
Hi Andrew
Price is one consideration. Tag Connect cables are one of our best selling lines and we have many satisfied customers as they offer excellent value. They are a simple, yet effective solution and can save their cost many times over for production boards as they do not need to be fitted with a connector.
John