Regular price
$152.00 USD
excluding tax
Regular price
Sale price
$152.00 USD
excluding tax
Unit price
per
Sale
Sold out
Pre-Ordered items ship within 15 days of ordering
A complete guide to the proper selection and use of test equipment for the measurement of modern power electronics
"…Sandler focuses upon the best practices that he and his colleagues have used as 'tried and true' methods to correctly represent the (PDN) performance of a circuit in an actual environment in which it will be used."
Power Integrity provides engineers with expert insight on selecting and implementing appropriate test equipment to effectively measure increasingly higher speed electronics. The book contains field-tested information related to the interpretation of results, common measurement issues and resolutions, and application examples. You'll learn how to select the appropriate equipment and use effective techniques to reduce production problems, improve performance, and provide a figure of merit for comparing different parts and manufacturers.
Teaches how to properly assess electronics from a black box perspective with a minimally invasive approach
Covers measurement and troubleshooting techniques for EMI, a particular challenge in tablets and smartphones
Discusses the latest devices such as Enhancement Gallium Nitride on Silicon (eGaN)
"For those of you who design and verify power supplies, I would highly recommend Steve's new book to ensure your designs are built and characterised correctly."
View full details
SKU: PWRINTBK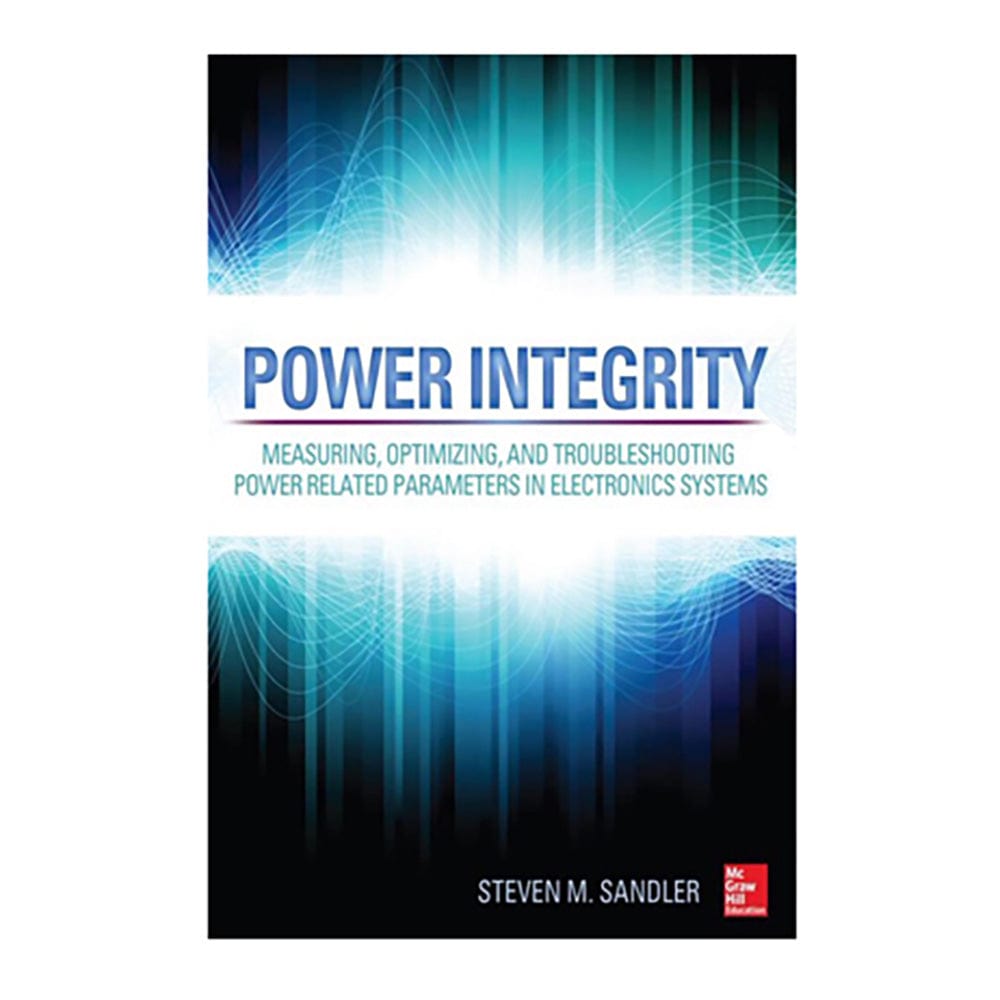 Benefits
GAIN VALUABLE EXPERIENCE
Learn how to make accurate and high fidelity measurements with confidence
Learn about all the key measurements necessary to test your power systems
Gain confidence in your test procedures
Learn which test is the right one to perform
Learn about equipment and test setup limitations and how to address them
Learn how to spot bad test data whether from manufacturers or from your own measurements
Sandler's emphasis to Test & Measurement equipment developers to raise their awareness of the complex issues faced by design engineers on the bench and in the Test departments of companies around the globe is a wake-up call to many.
Target Audience
Anyone involved with designing or utilizing power systems, anyone using or designing voltage regulators, linear or switching.
Reviewer's Agree
Power Integrity is a Must-Own Book for Power Supply and PDN Designers
"His practical techniques in test and attention to details regarding pitfalls and guidance in correct and accurate methods are a sure path to success for engineers to 'do it right'."
"For those of you who design and verify spacecraft subsystems and test satellite hardware, the book will serve as a useful reference…"
"I suspect that for engineers reading this book, there may be many surprises, as they discover the breadth of methods described by the author"
"I wish labs in universities would follow Sandler's book…"
"…Sandler focuses upon the fact that power supply performance is so very much critical to every electronic design system in the industry."
" This book would be sitting on my shelf as a designer years ago if it were available back then."
Book Reviews :
Power Integrity Book by Steven Sandler
Frequently Asked Questions
Have a Question?
Be the first to ask a question about this.
Ask a Question