Pre-Ordered items ship within 15 days of ordering
The Picotest U6200A Frequency Counter is a universal counter with a frequency resolution of 12 digits per second. It has a time interval resolution of 40ps and comes packed with a complete set of test and analysis features. This counter has 3 channels to work on and has a frequency range of 1 MHz to 400 MHz on channels 1 & 2 and a range of 375 MHz to 6 GHz on channel 3.
Key Features
12 Digit Resolution
Easy to use Keypad
1mHz – 400MHz Ch1 and CH2
375MHz to 6GHz on CH 3 included FREE
10MHz synchronization included FREE
Optional rear Inputs are isolated from the front panel allowing 4+1 measurement channels
40ps time-domain function resolution.
Time Base Stability: < 1 PPM temperature and <2PPM per year
Electronic Calibration
Statistics & Math Functions
SCPI commands are compatible with the Agilent 53132A
View full details
SKU: U6200A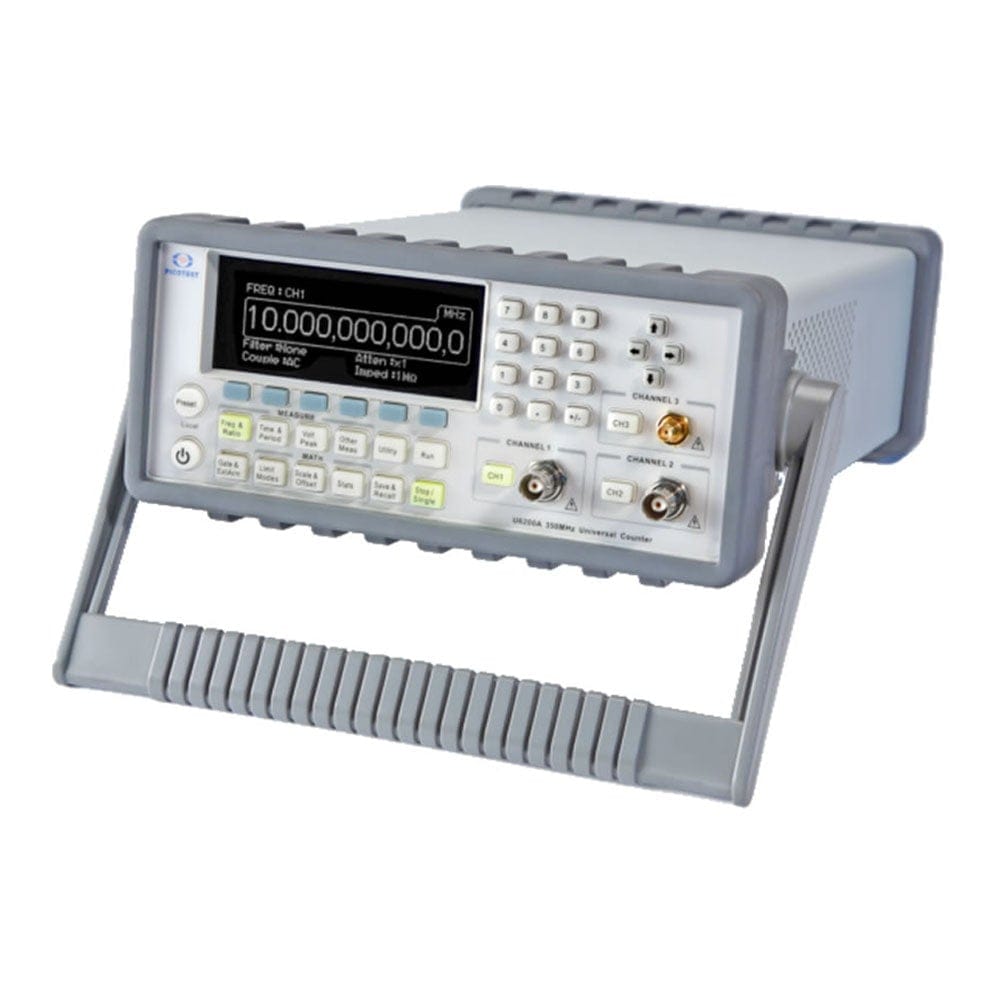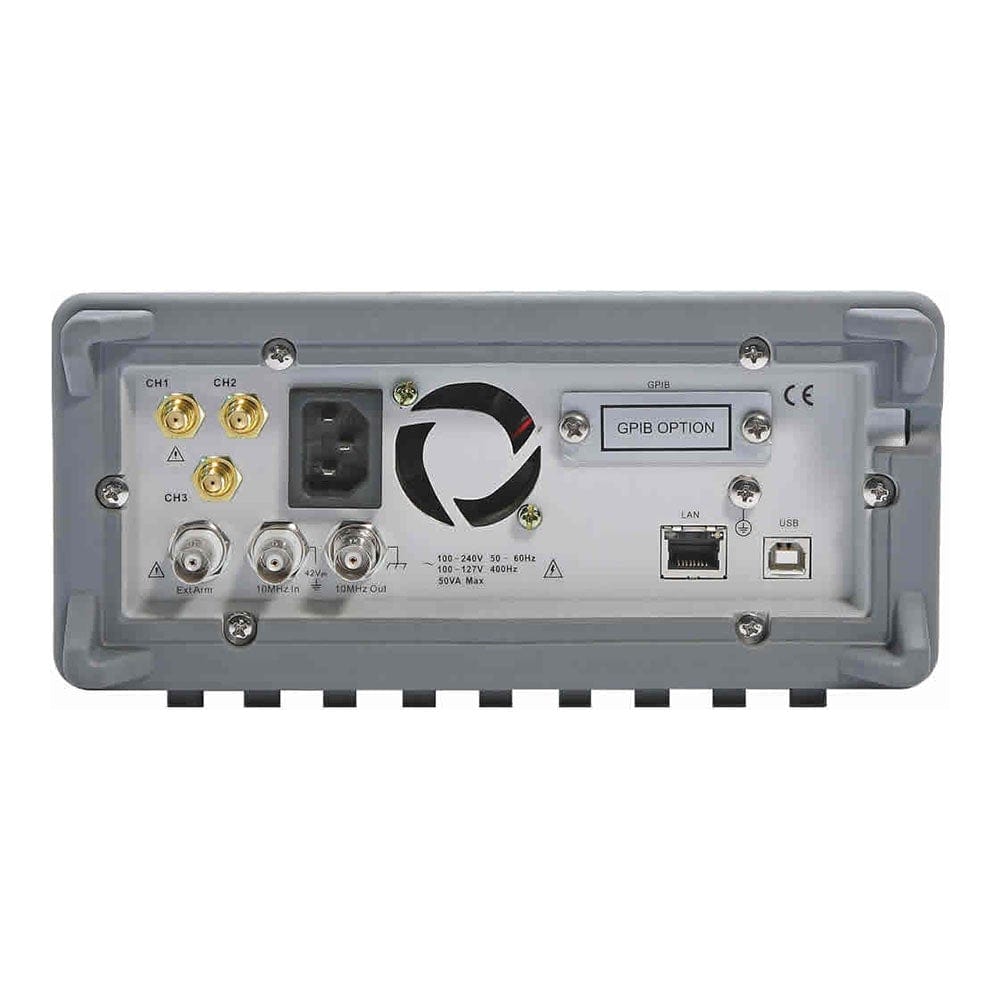 Great Features
The U6200A comes packed with great features that include Frequency & Ratio (11 Digits/Sec.), Period (2.5 ns to 1000s), Time interval, Pulse Width, Duty Cycle, Peak Volts (100 Hz~300 MHz), Rise/Fall Time, Totalize, Phase, Temperature Stability (< 1 PPM), Aging Rate (< 2 PPM per year), a timebase reference channel and complete Front-End Isolation. It comes with 20, easily accessible, memory locations that store most frequently used functions for convenient operation.
Full Maths Functions & Easy Operation Panel
The U6200A from PicoTest offers a wide array of mathematical and statistical functions that allow you to make measurements and simultaneously perform other functions like measure and report min/max, delta, mean and standard deviation. You can also use scale and offset functions to provide compensation as required by applications. This counter allows you to use the numerical keypad to define settings for carrying out measurements.
Fast Measurement & Special Application
You can take advantage of the digital signal processing technology provided by U6200A to analyze data and obtain new readings, simultaneously, to carry out speedy measurements. You can also use the Limit Modes feature that allows you to set the range of measurements. This counter can continue to measure or stop measuring if the limit is exceeded and generate an output signal accordingly to trigger devices connected to it.
Free Software & Familiar SCPI Commands
The U6200A can be connected to a PC with the provided USB interface and can collect data using the Microsoft Excel software. It can also be connected to the computer using the LAN interface and accessing the web-based control software.
Picotest U6200A 12-digit, 6GHz Frequency Counter
Frequently Asked Questions
Have a Question?
Be the first to ask a question about this.
Ask a Question