Time of Flight Sensor for Distance and Motion Measurement

Regular price

$124.00 USD

excluding tax

Regular price

Sale price

$124.00 USD

excluding tax

Unit price

per

Sale

Sold out
Introducing the LightRanger 7 Click Board™: Elevate Your Precision Game
Unleash the future with the LightRanger 7 Click Board™ - your passport to unparalleled distance measurement and motion tracking. This remarkable compact add-on board flaunts the groundbreaking AFBR-S50, a medium-range 3D multipixel Time-of-Flight (ToF) sensor hailing from the illustrious house of Broadcom.
Unveiling Precision in Every Pixel
Prepare to witness perfection in measurement. The LightRanger 7 Click Board™ is armed with the AFBR-S50 - a ToF sensor that reigns supreme. Sporting a VCSEL-based design (Laser Class 1 eye safety certified), this sensor is your gateway to exactness. Whether it's snowy white, inky black, vibrant colors, or gleaming metallics, this sensor thrives on diversity, accurately gauging distances with prowess.
Minds of Metal: Renesas MCU and Cortex-M33 Core
Behold the might of innovation. Nestled within this board is the powerhouse of a 32-bit MCU from the Renesas RA4M2 family, boasting an ARM® Cortex®-M33 core. It's a symphony of brilliance, amplifying your projects with intelligence that's second to none.
Forge Ahead with Compatibility
The LightRanger 7 Click Board™ doesn't just fit; it adapts and excels. Equipped with a 4-pin standard CAN connection, it dances harmoniously with Pixhawk®, the reigning champ of general-purpose flight controllers. Your creations, whether in the sky or on land, find their perfect partner in this versatile board.
The Champions of Robotics and Beyond
Imagine drones soaring to new heights of precision. Picture industrial marvels navigating with finesse. The LightRanger 7 Click Board™ emerges as the ultimate solution, a silent ally for robotics and industrial domains craving 3D information with extended range capabilities.
Seamless Integration, Effortless Triumph
Fret not about complexities. The LightRanger 7 Click Board™ revels in simplicity, supported by the mikroSDK-compliant library. Embark on your software journey with confidence, as this board effortlessly simplifies the development path.
Ready, Tested, Unleashed
When you hold the LightRanger 7 Click Board™, you possess innovation in your grasp. Tested, refined, and primed for action, this board integrates seamlessly with systems featuring the revered mikroBUS™ socket. Your voyage to precision begins now.
Elevate your creations with the LightRanger 7 Click Board™ - where distance meets destiny. Discover precision that's poised to redefine your projects.
View full details
SKU: MIKROE-5841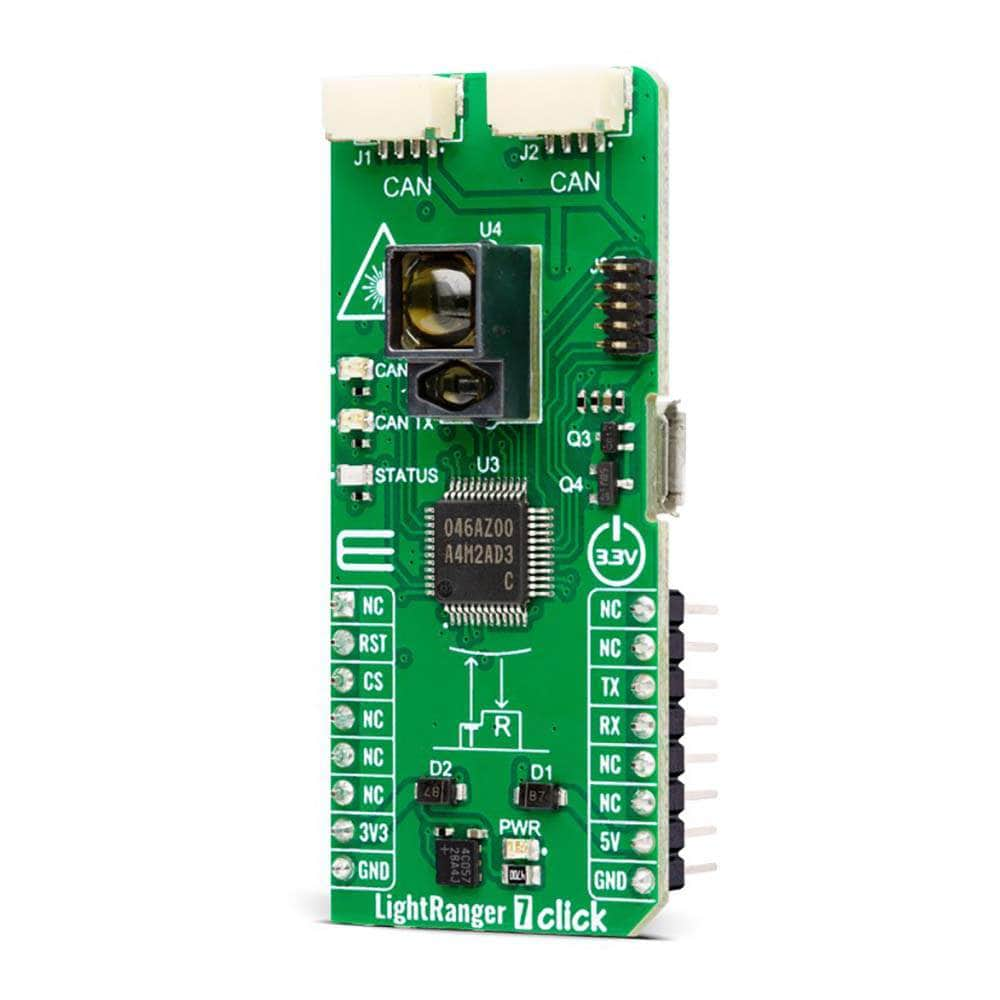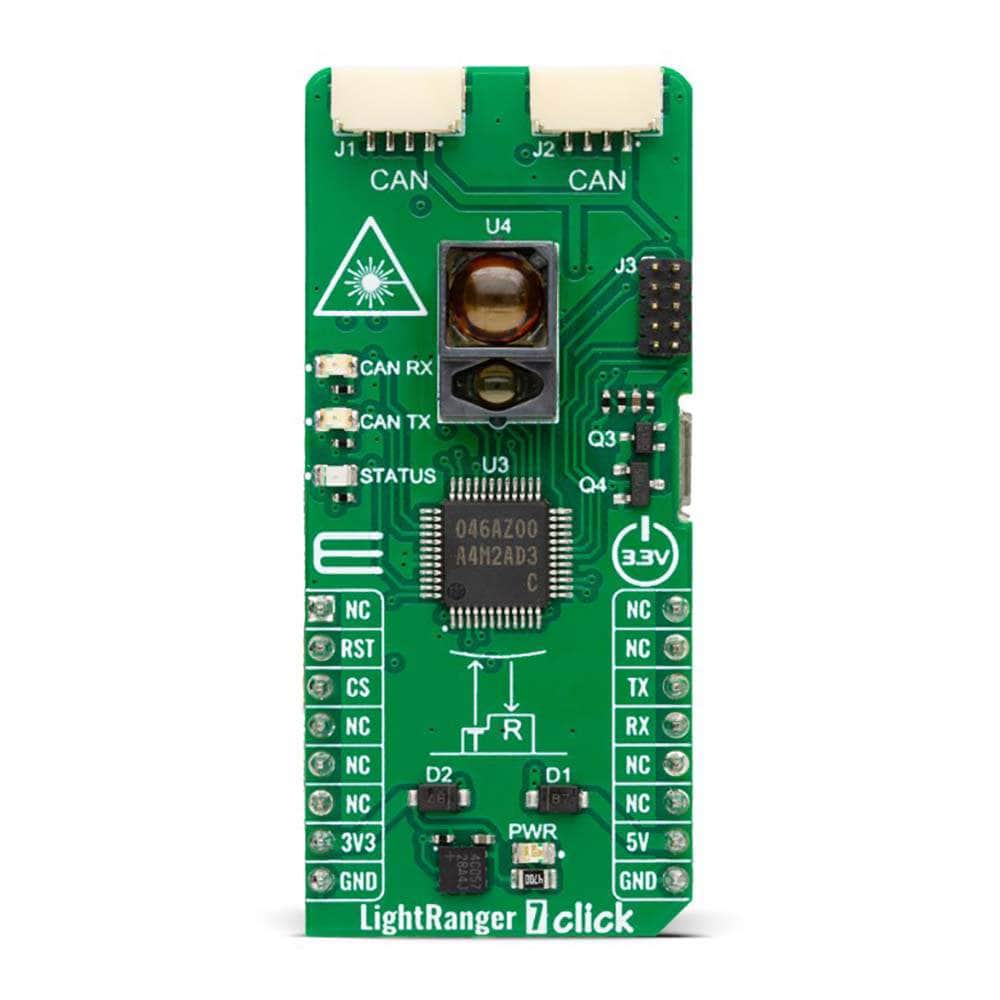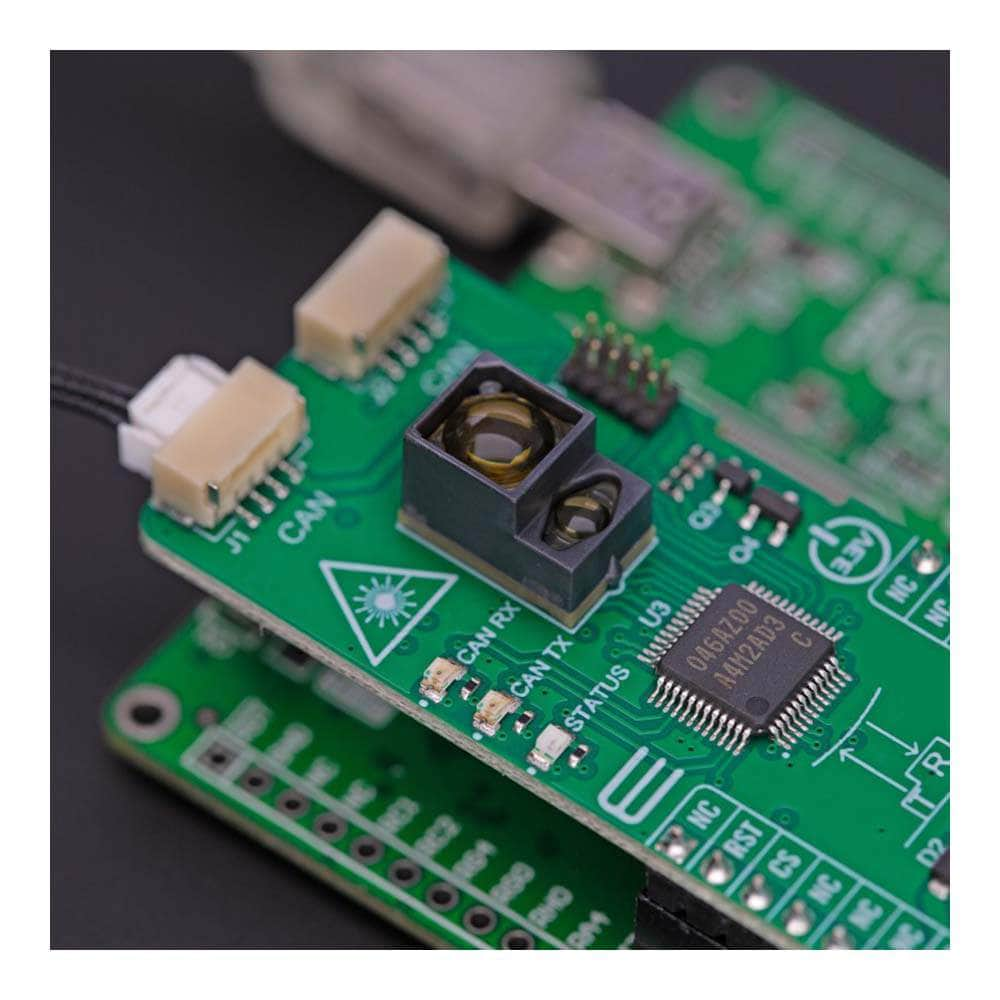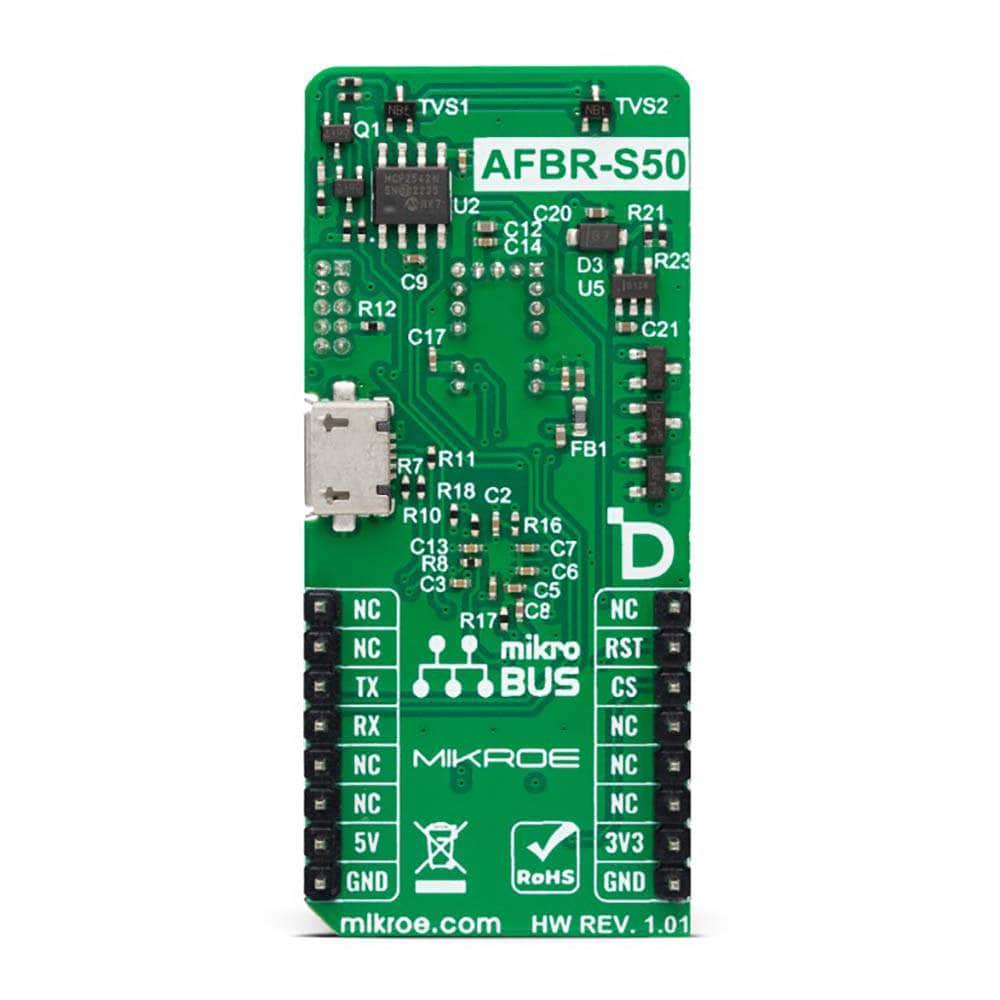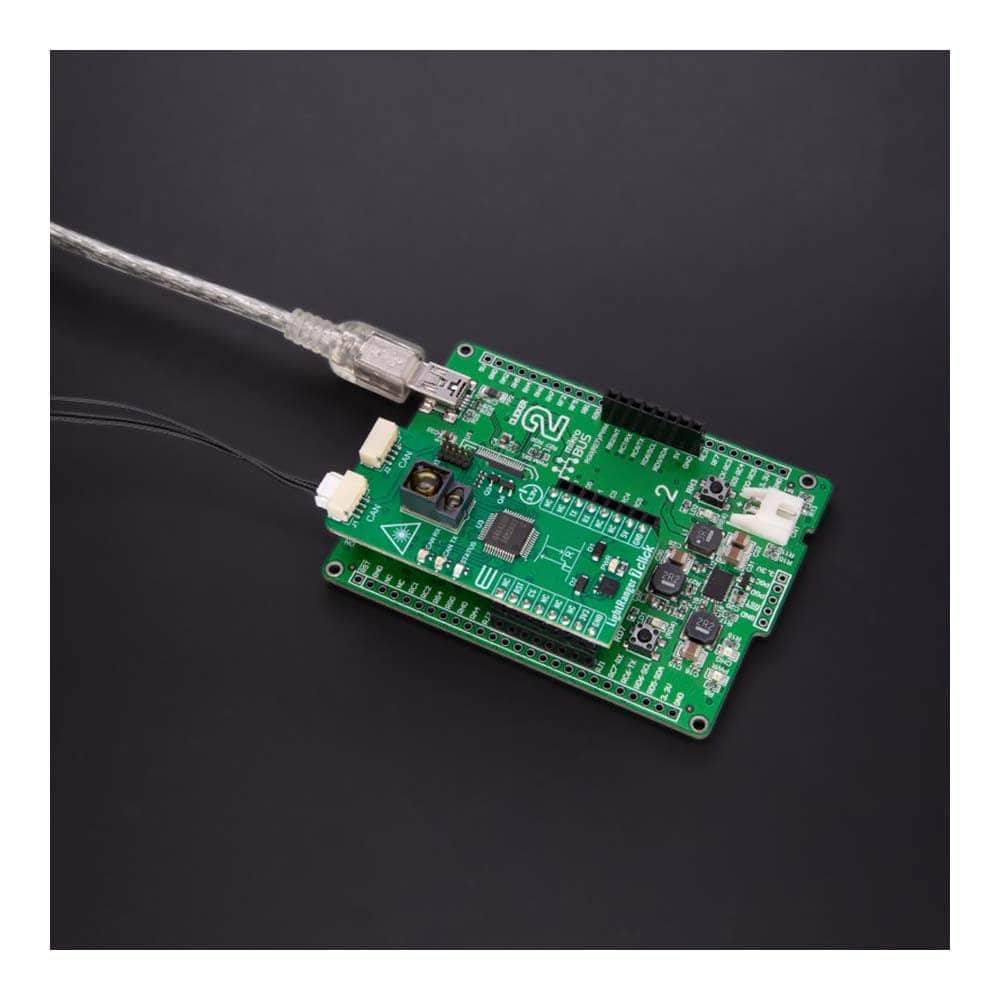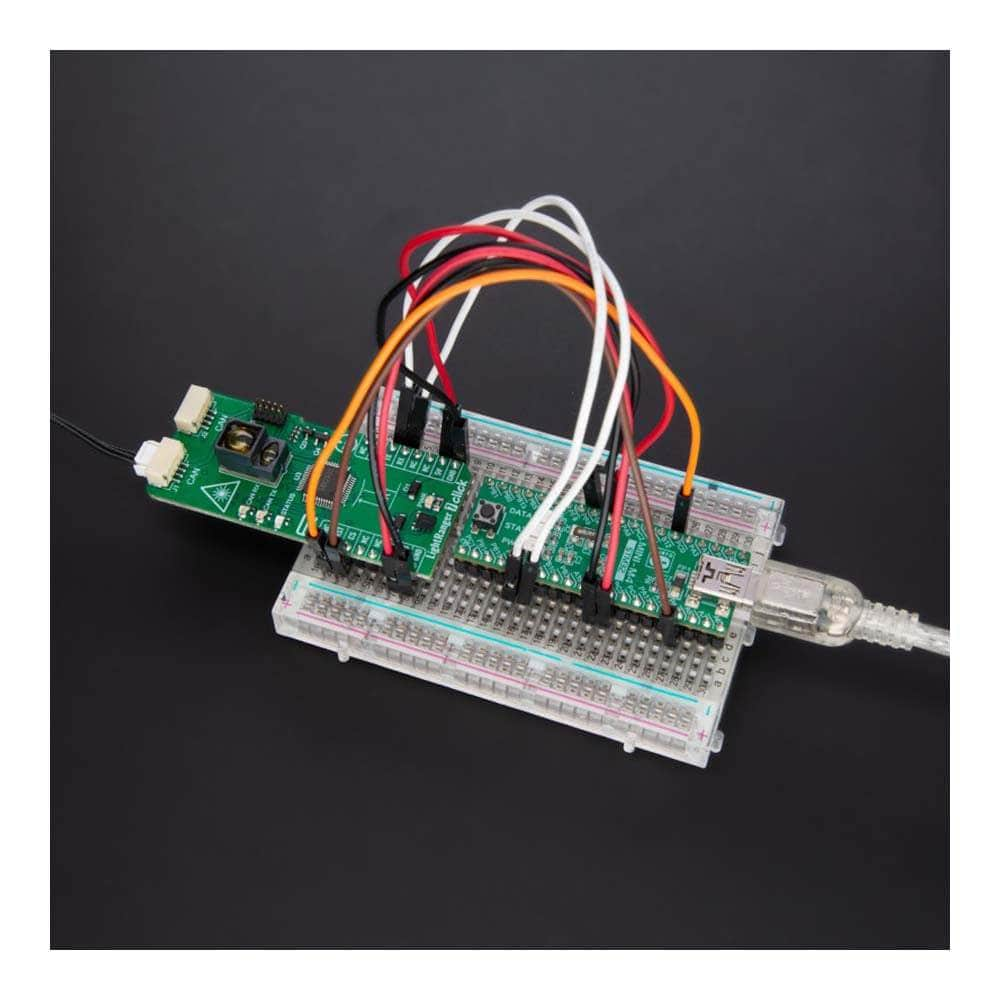 LightRanger 7 Click Board
Frequently Asked Questions
Have a Question?
Be the first to ask a question about this.
Ask a Question