Features the M24256E 32KB EEPROM from ST
Key Features
Supports standard, fast, and fast mode plus I2C interface, 256-Kbit of EEPROM in 64 bytes of page sizes, random and sequential read modes, write protection of the whole memory array, enhanced ESD/ latch-up protection, long data retention and data write cycles, and more
Based on the M24256E - 256-Kbit serial I2C bus EEPROM from STMicroelectronics
Can be used for the development of the development of consumer electronics, office equipment, communication devices, medical equipment, automobile equipment, and more
Introducing EEPROM 12 Click Board™: The Future of Nonvolatile Memory Solutions
Unmatched Reliability and Versatility for Your Electronic Designs
The EEPROM 12 Click Board™ emerges as a revolutionary addition to the world of electronic components, offering an unmatched combination of reliability and versatility. Ideal for a wide range of applications, this compact add-on board is the key to enhancing your consumer electronics, office devices, communication systems, medical instruments, and automotive technology.
Key Features:
High Capacity Storage: Boasting a 256Kbit (32KB) EEPROM, the M24256E from STMicroelectronics provides ample space for your data storage needs.
Innovative Identification Page: A unique 64-byte page for storing sensitive application parameters, which can be locked in read-only mode, ensuring data security and integrity.
Universal Compatibility: Fully compatible with the mikroBUS™ socket, integrating seamlessly with many host systems.
Flexible and User-Friendly: Accompanied by mikroSDK open-source libraries, it offers unparalleled ease of use and customisation options.
Groundbreaking ClickID Feature: A novel technology that allows automatic detection and identification of the board, simplifying system integration.
Transform Your Electronic Projects with Ease
Effortless Integration and Enhanced Security
The EEPROM 12 Click Board™ is not just a memory solution; it's a gateway to innovation in your electronic projects. Its ease of integration and enhanced security features make it an invaluable tool for developers and engineers.
Seamless System Integration: The ClickID feature revolutionises how the host system interacts with the add-on board, ensuring a hassle-free setup.
Robust Data Protection: The lockable identification page provides a secure space for your most sensitive data, giving you peace of mind.
Endless Applications Across Various Industries
This board is not limited to a single-use case. Its versatility extends across various sectors, making it perfect for:
Consumer Electronics
Office Equipment
Communication Devices
Medical Equipment
Automobile Equipment
Take Your Development to the Next Level
Unleash Your Creativity with mikroSDK
With the included mikroSDK libraries, you can customise and adapt the EEPROM 12 Click Board™ to your specific needs, unlocking a world of possibilities in your development process.
View full details
SKU: MIKROE-5893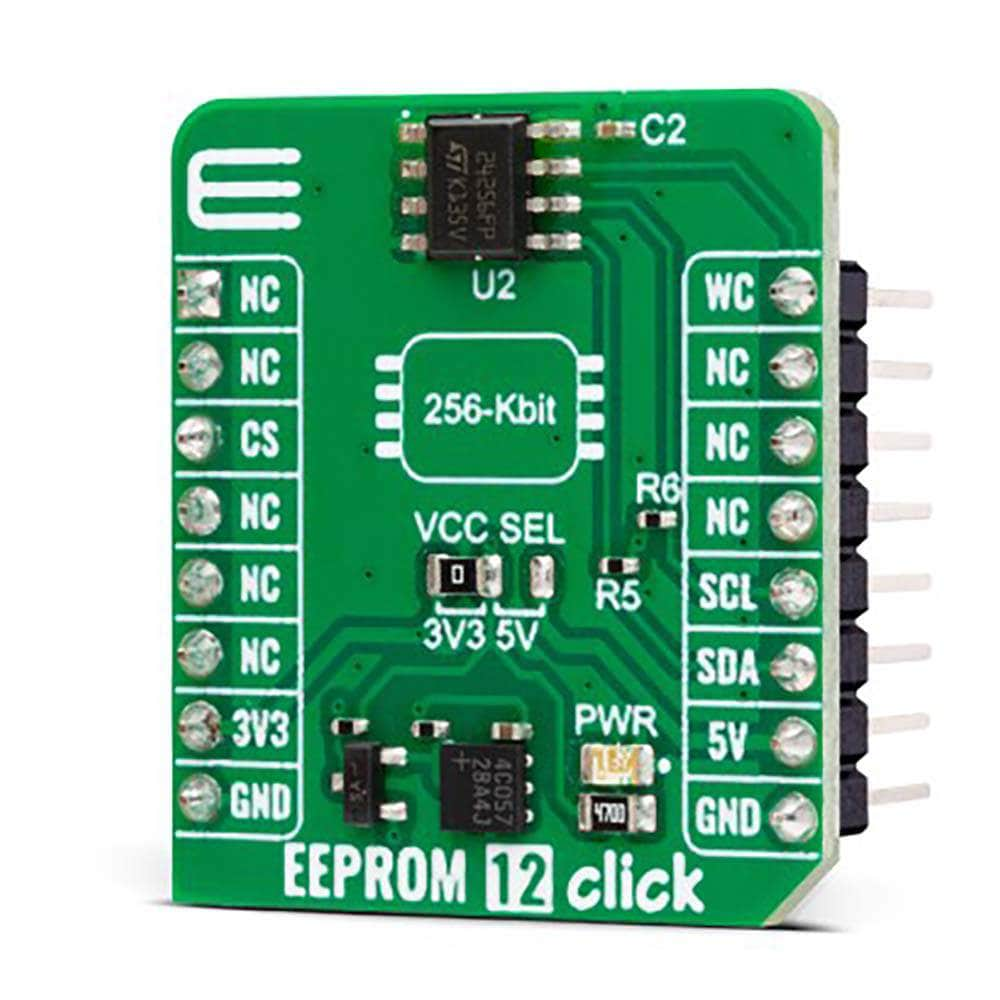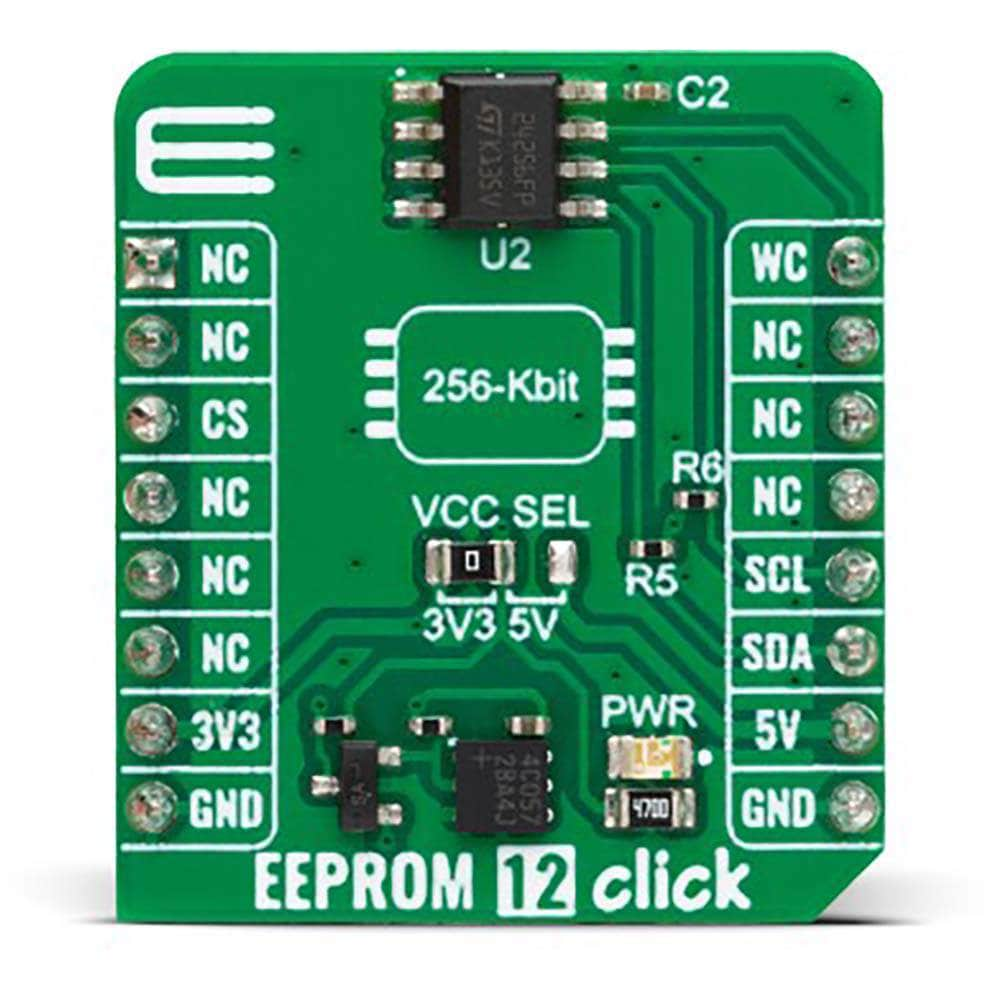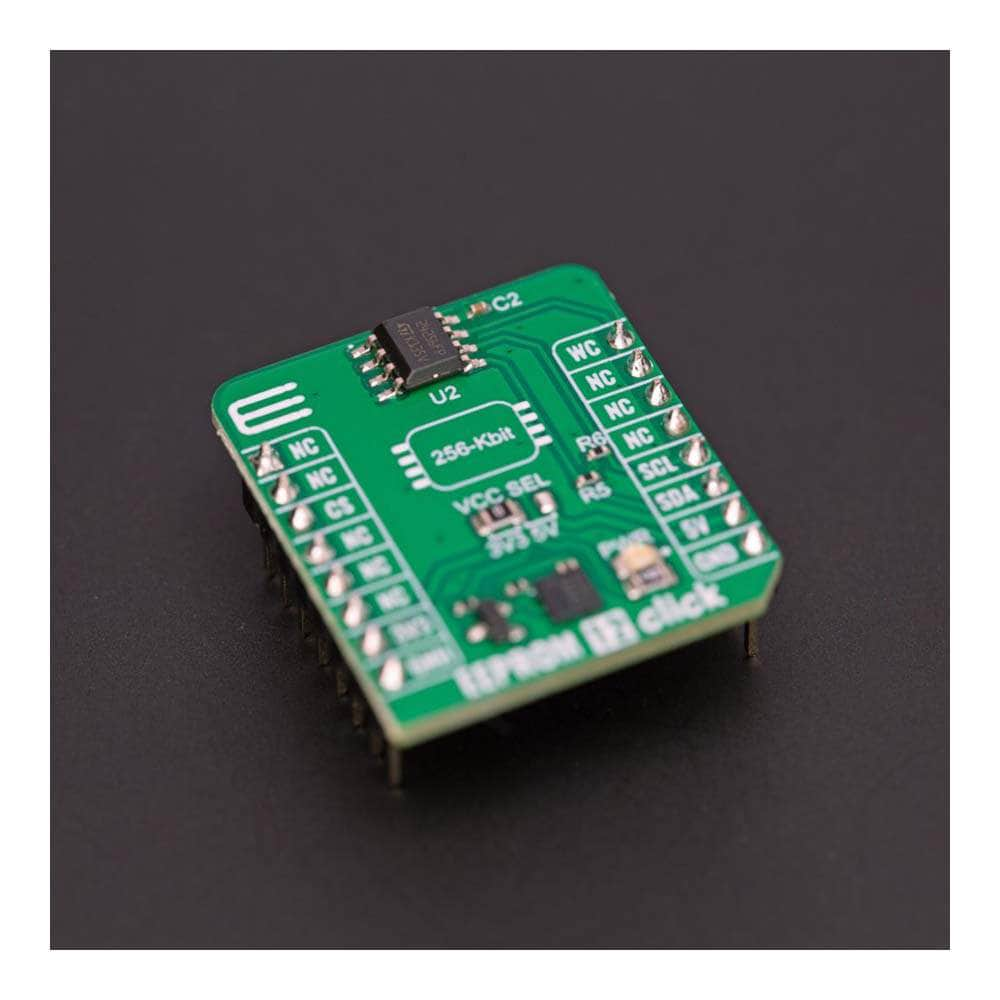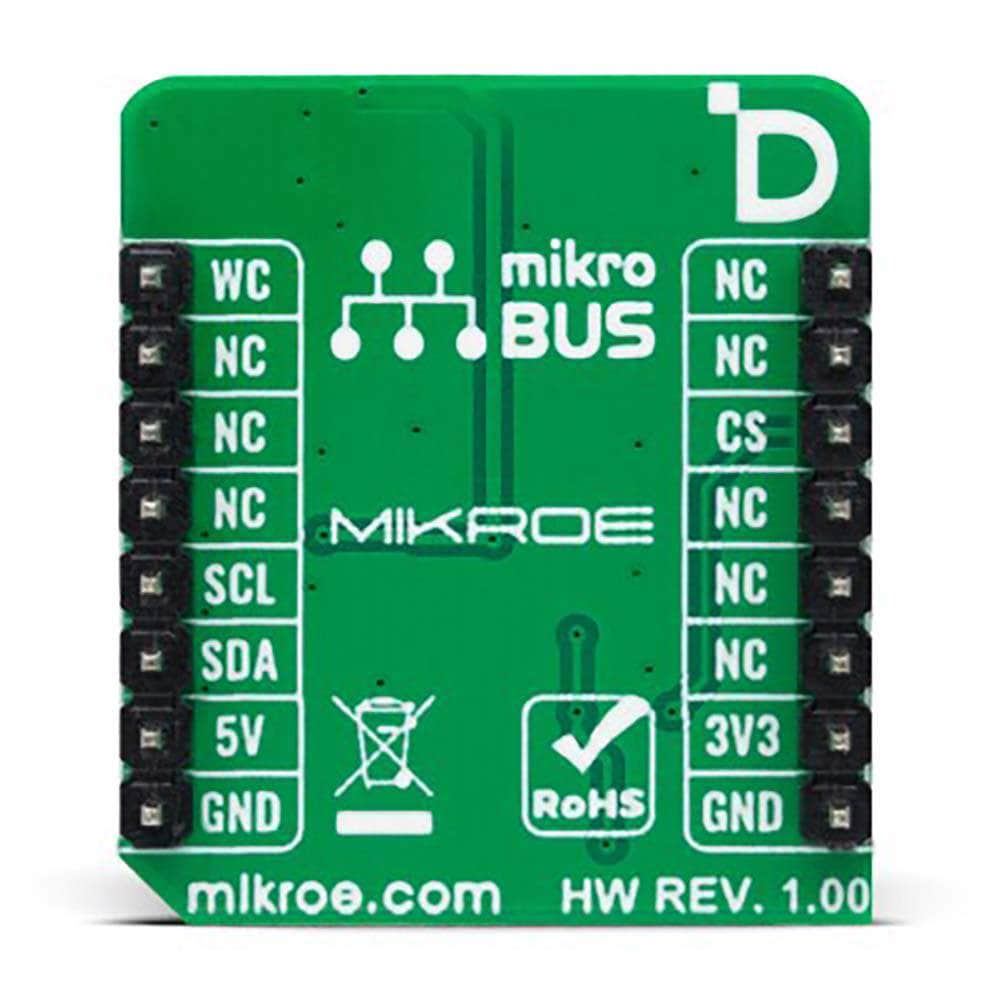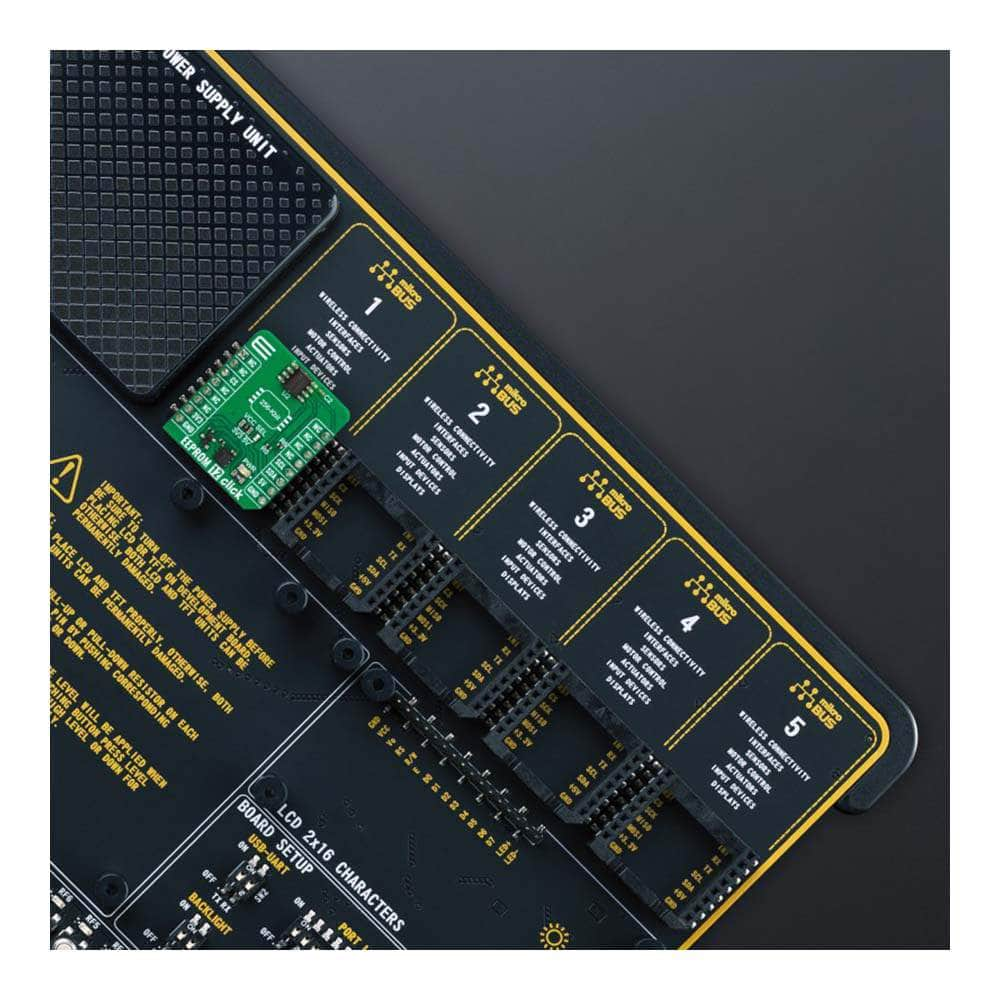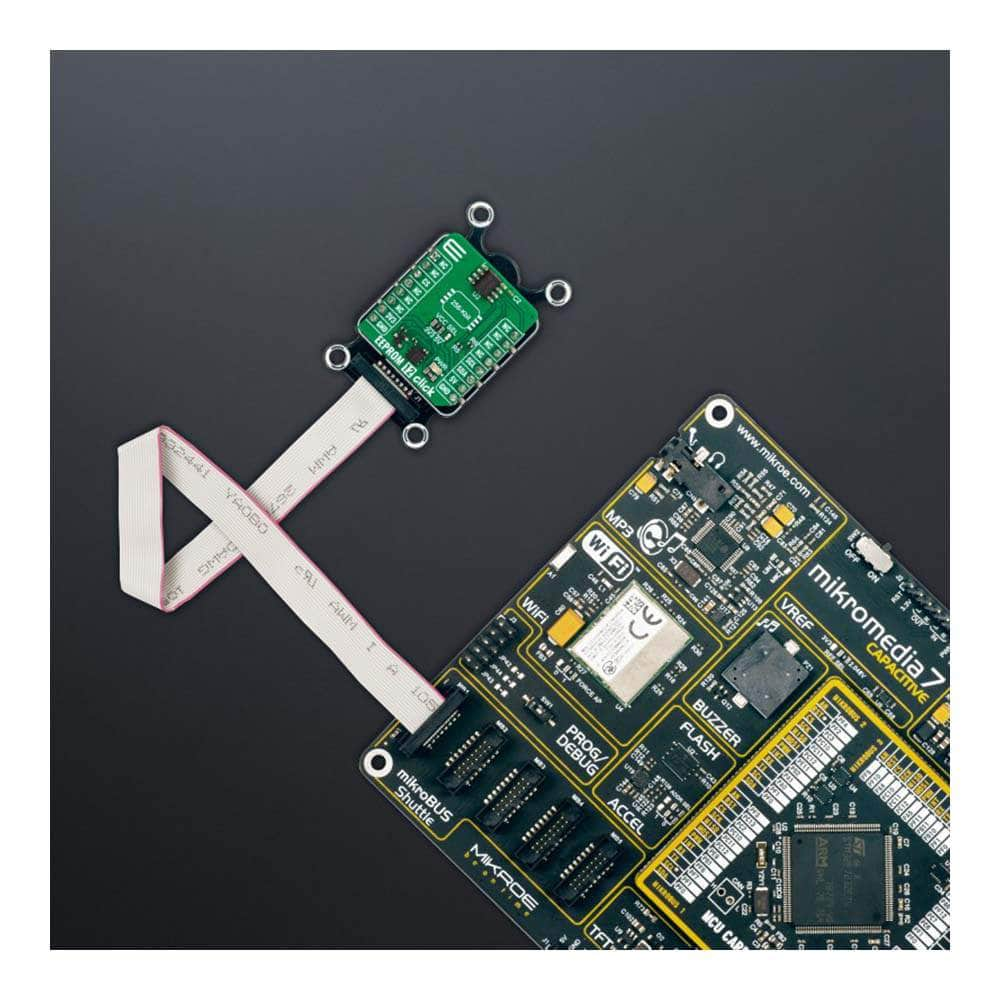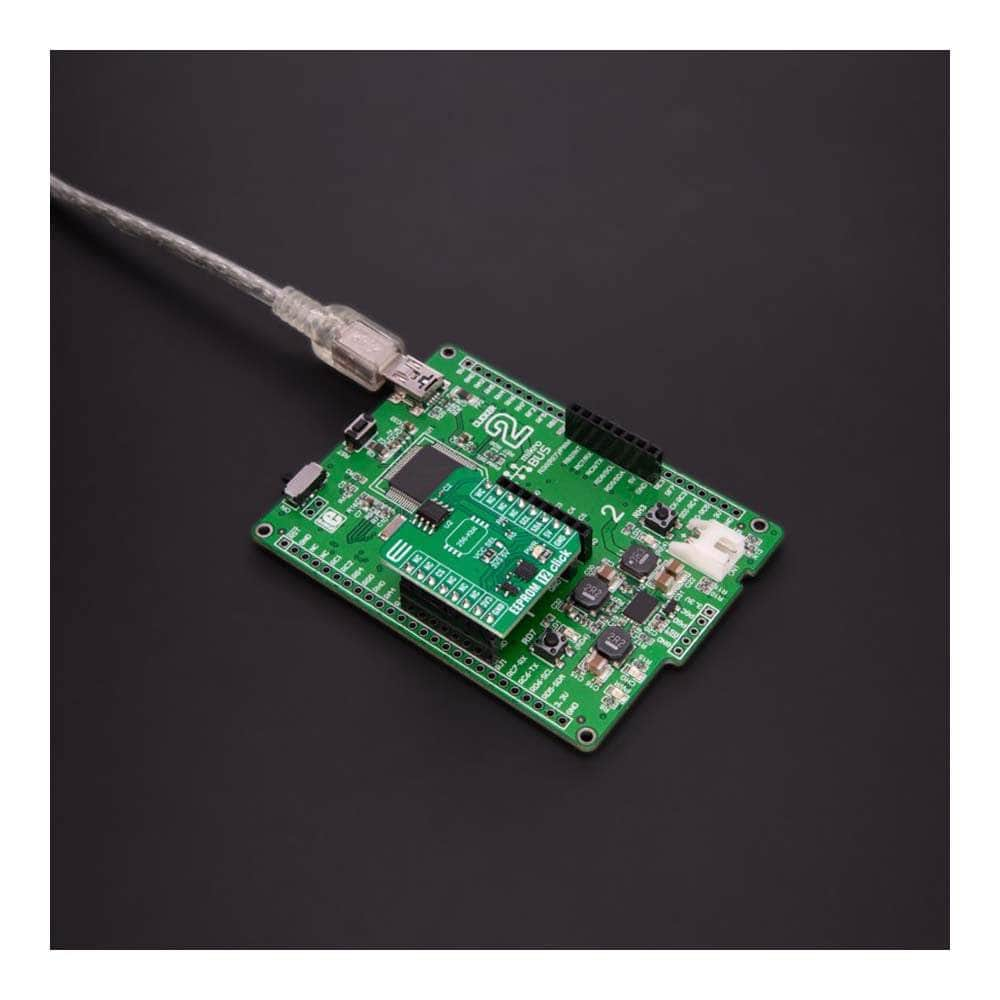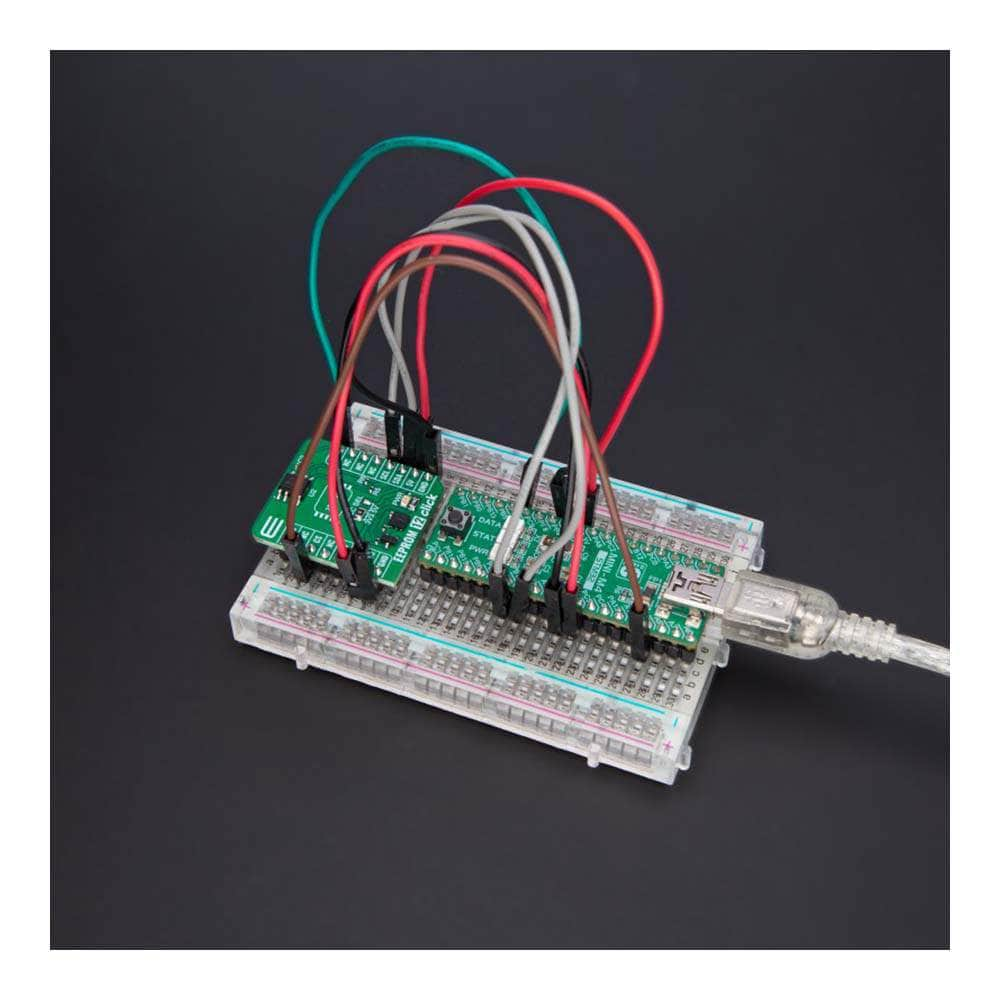 EEPROM 12 Click Board
Frequently Asked Questions
Have a Question?
Be the first to ask a question about this.
Ask a Question