AM/FM/SE/LW/RDS Radio Receiver
Key Features
Easy to set, high-quality integrated AM/FM/SW/LW radio receiver, RDS/RBDS processor, automatic gain control, automatic frequency control, advanced audio processing, adjustable soft mute control, digital tunning for all bands, digital audio out, and more
Based on the SI4732 - broadcast AM/FM/SW/LW/RDS radio receiver from Skyworks LM4910 - Boomer output capacitor-less stereo 35mW headphone amplifier from Texas Instruments
Can be used for the development of table and portable radios, mini/micro systems, stereo boom boxes, and more
Introducing the AM/FM 2 Click Board™: Listen to Music in Style!
The AM/FM 2 Click Board™ is a revolutionary compact add-on board that brings the magic of AM and FM radio bands to your fingertips. With its advanced features and cutting-edge technology, this Click board™ is your gateway to a world of musical enjoyment.
Experience Crystal-Clear Audio Quality
This board features the powerful Si4732, a broadcast AM/FM/SW/LW/RDS radio receiver from Skyworks. Its broadcast tuner and receiver function integration, from antenna input to digital audio output, ensures you experience crystal-clear audio quality like never before.
Powerful Headphone Amplifier
In addition to the exceptional radio receiver, the AM/FM 2 Click Board™ is equipped with the LM4910, a Boomer output capacitor-less stereo 35mW headphone amplifier from Texas Instruments. Experience immersive sound as this amplifier delivers 35mW of continuous average power to a 32Ω load with less than 1% distortion.
Versatile Applications
Unleash your creativity and develop a wide range of audio devices using the AM/FM 2 Click Board™. From table and portable radios to mini/microsystems and stereo boom boxes, this Click board™ is the perfect solution for all your audio development needs.
Seamless Software Integration
Worried about software development? Fear not! The AM/FM 2 Click Board™ is fully supported by a mikroSDK-compliant library, which includes functions that simplify software development. Get started quickly and easily, bringing your audio projects to life.
Ready to Use
The AM/FM 2 Click Board™ is a fully tested product, ready for use on any system equipped with the mikroBUS™ socket. It's hassle-free and designed to provide an exceptional user experience right out of the box.
View full details
SKU: MIKROE-5793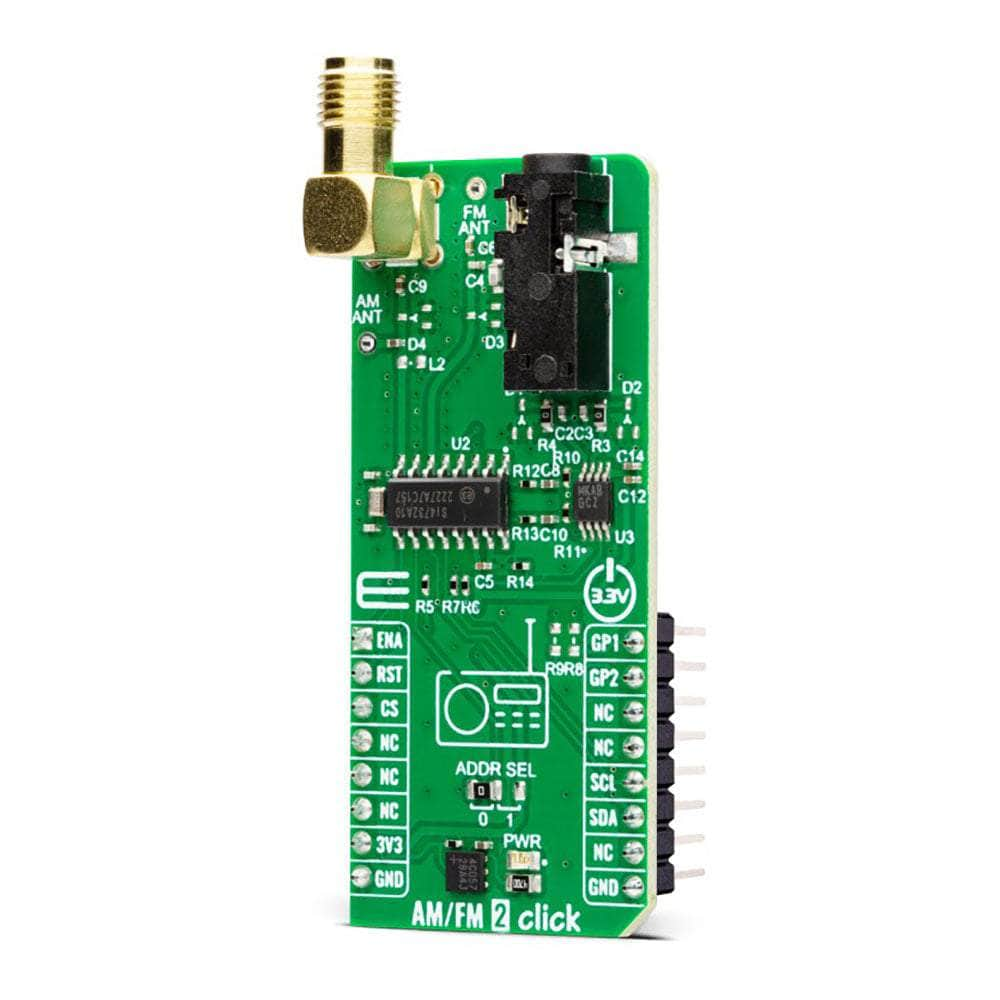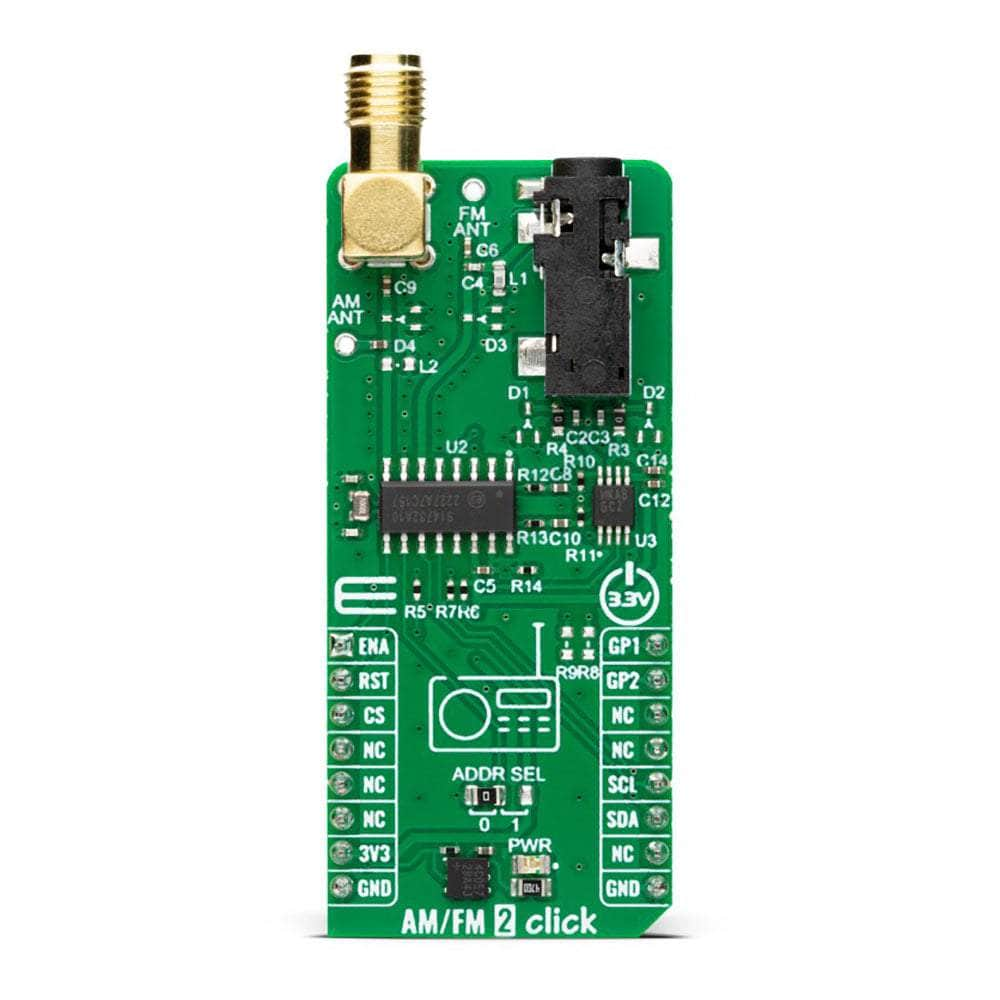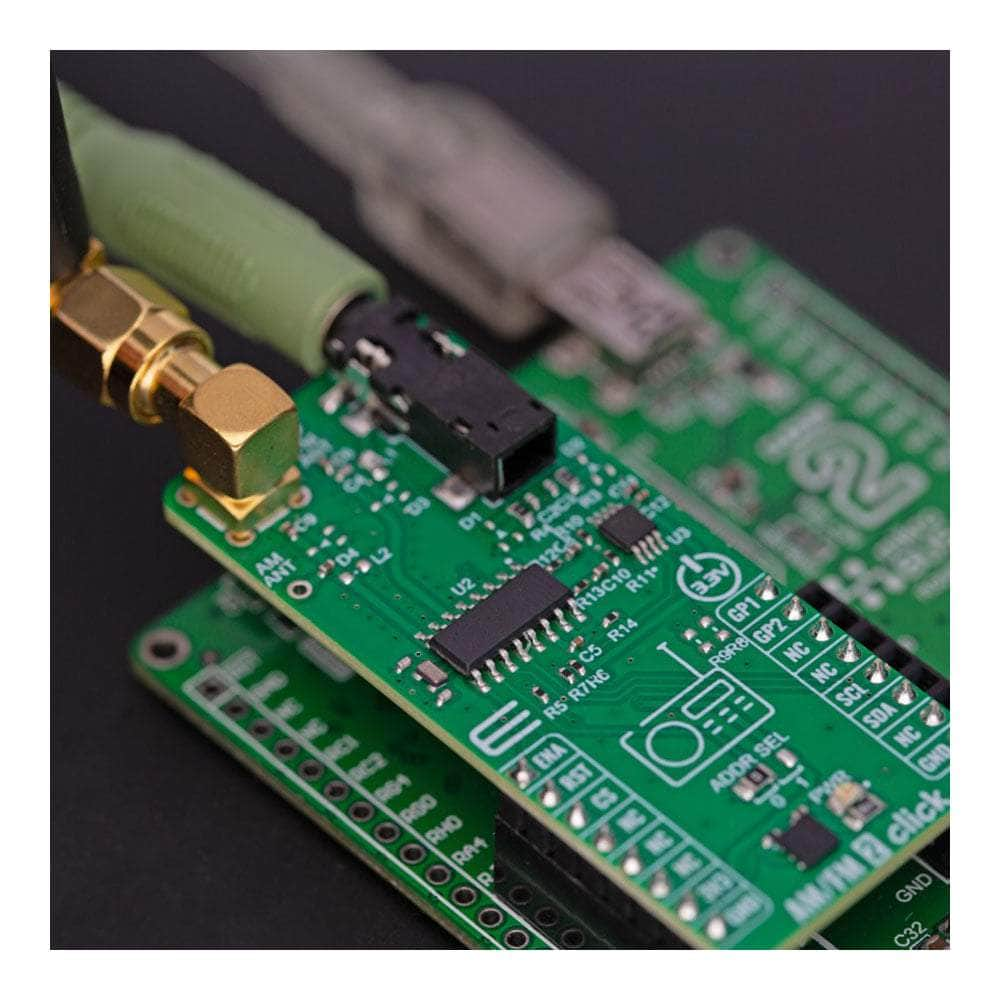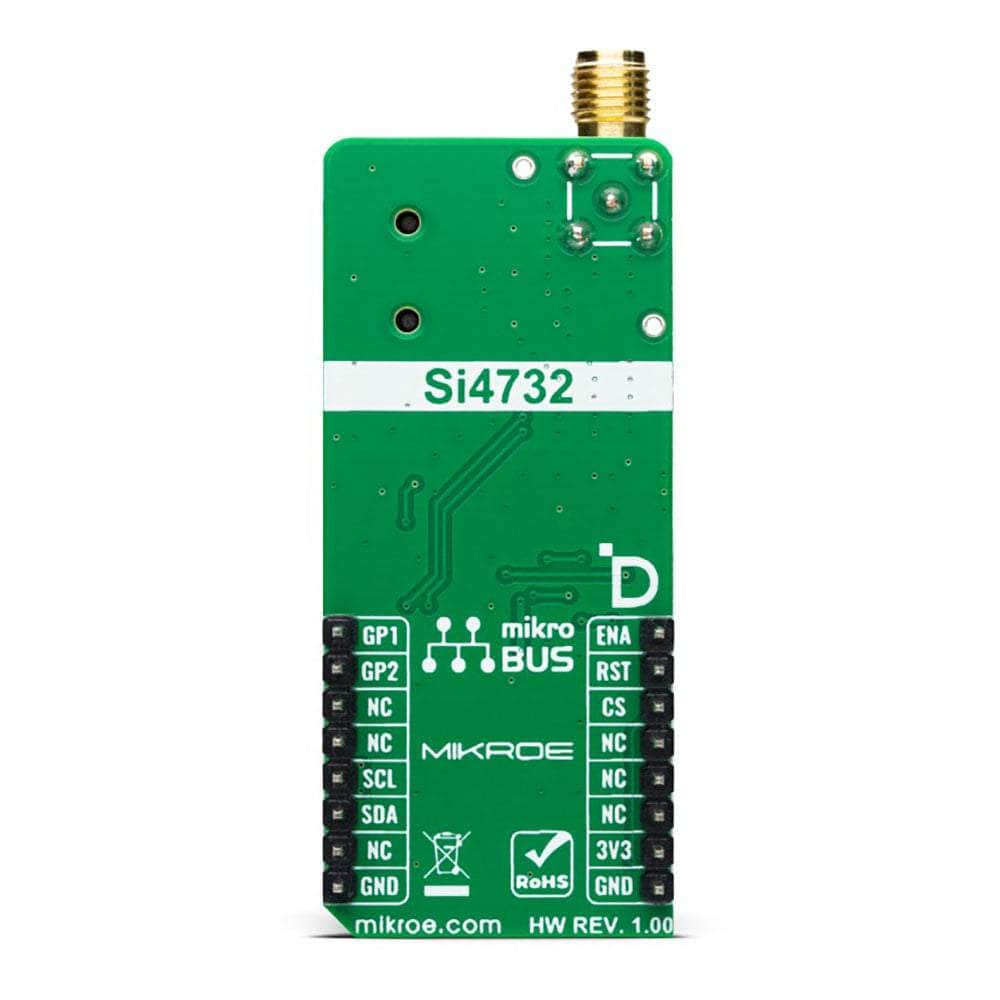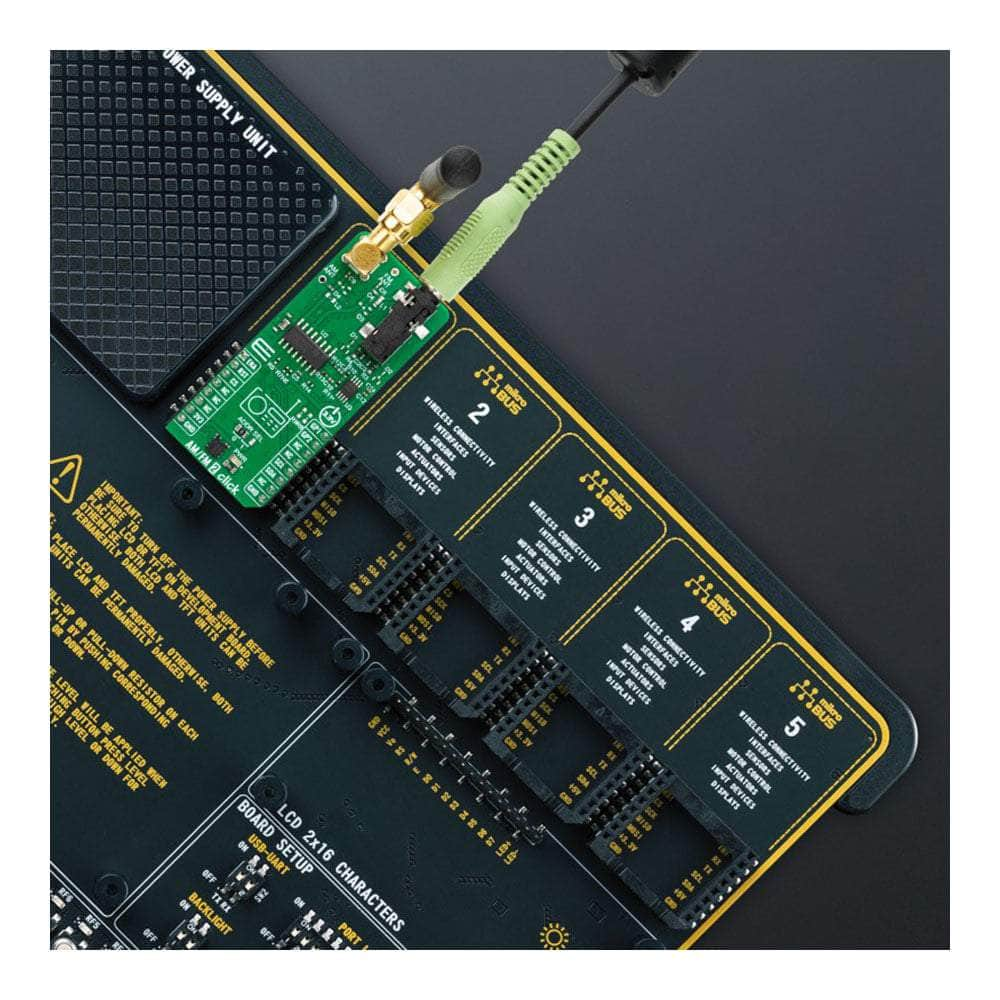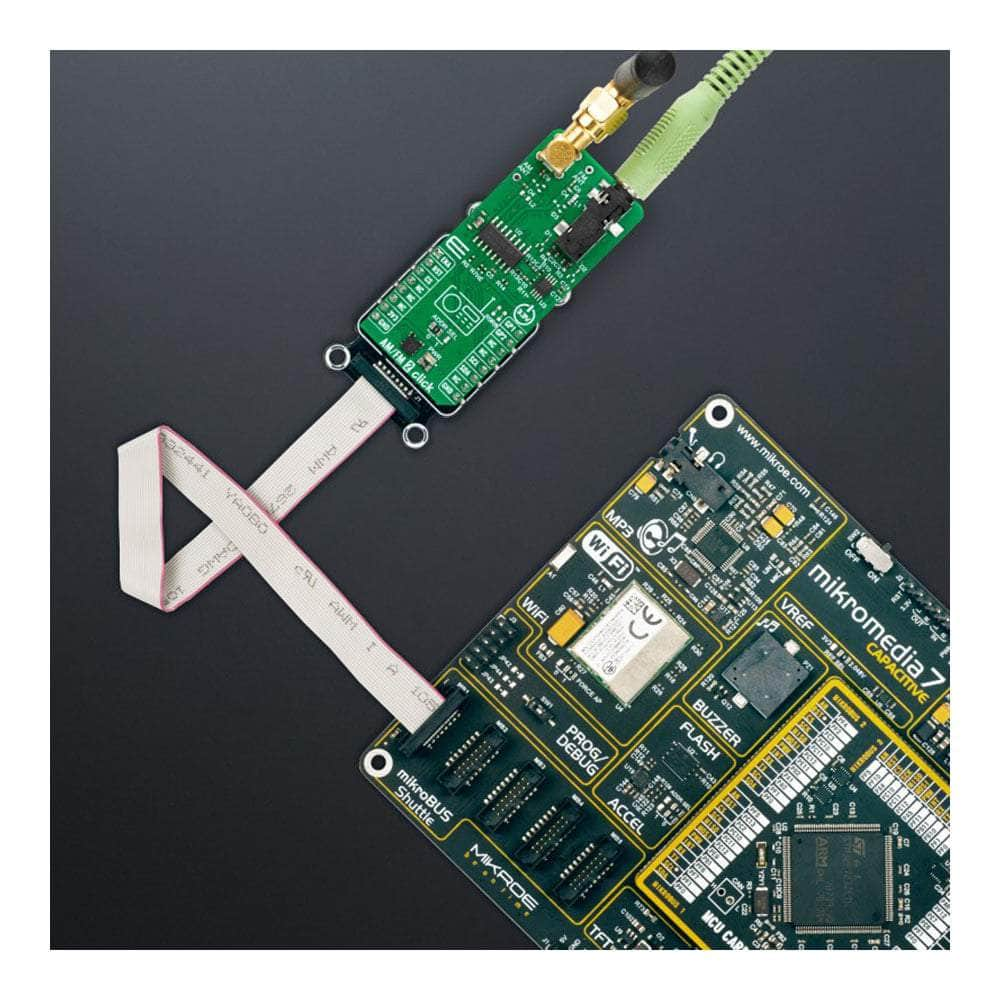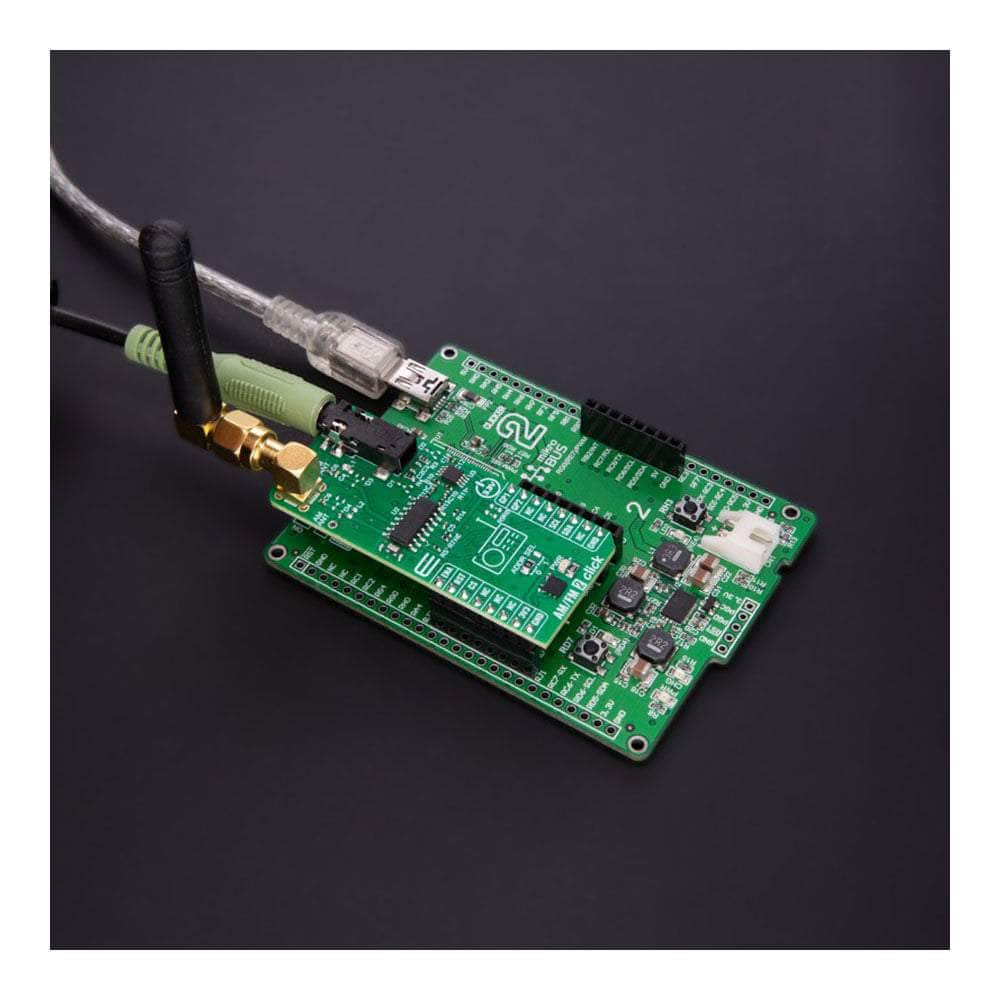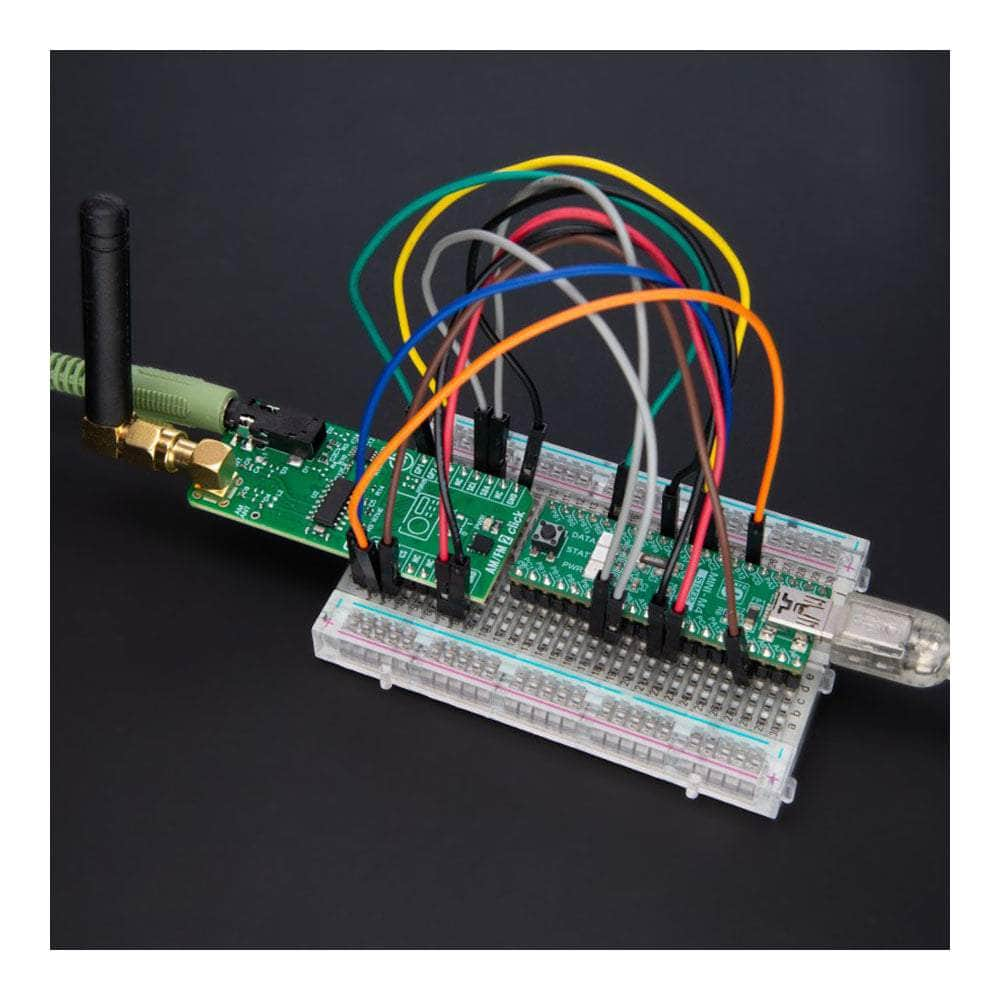 AM/FM 2 Click Board
Frequently Asked Questions
Have a Question?
Be the first to ask a question about this.
Ask a Question