USB PD Sink Controller
Key Features
Large voltage operating range, compliant with USB PD rev3.0 V1.2 with PPS, PD sink controller, supports PPS, OTP, interrupt and its mask, supports OVP, OCP, power-saving mode, a driver for N-MOS VBUS power switch, supports dead-battery mode, testing pads, and more
Based on the AP33772 - high-performance USB PD sink controller from Diodes Incorporated
Can be used for the development of USB Type-C connector-equipped battery-powered devices or DC-power input devices, USB PD3.0 PPS testers, USB Type-C to traditional barrel-connector power-adapter cables, and more
Introducing USB-C Sink 2 Click Board™: The Ultimate USB Power Delivery Controller! Compact, Powerful, and Autonomous
Discover the USB-C Sink 2 Click Board™, a remarkable add-on board with a standalone autonomous USB power delivery controller. Say goodbye to power limitations and embrace the freedom of efficient power management.
The Diodes Incorporated Advantage
At its core, the USB-C Sink 2 Click Board™ features the cutting-edge AP33772 USB PD sink controller from Diodes Incorporated. With its high-performance capabilities, this controller takes your power delivery experience to a new level.
Dead Battery Mode for Uninterrupted Power
Experience uninterrupted power delivery with the USB-C Sink 2 Click's dead battery mode. Now you can power your system directly from an external source without a hitch.
Seamless Source-to-Sink Connection
Establishing a valid source-to-sink connection is now a breeze with the USB-C Sink 2 Click. Enjoy a smooth and reliable connection every time.
Negotiate with Ease
Negotiate USB power delivery (PD) contracts like a pro! The USB-C Sink 2 Click Board™ effortlessly interacts with PD-capable source devices, ensuring optimal application power delivery.
Powerful PD3.0 and PPS Support
Harness the true potential of direct voltage and current requests with fine-tuning capabilities. The USB-C Sink 2 Click Board™ offers flexible support for PD3.0 and PPS applications, empowering you to customize your power delivery experience.
The Ultimate Solution for Versatility
The USB-C Sink 2 Click Board™ is ideal for developing USB Type-C connector-equipped battery-powered or DC-power input devices. Additionally, it serves as a perfect fit for USB PD3.0 PPS testers and USB Type-C to traditional barrel-connector power-adapter cables.
Simplified Software Development
With the support of a mikroSDK-compliant library, the USB-C Sink 2 Click Board™ ensures a seamless software development experience. Unlock the full potential of your power delivery controller with ease.
Fully Tested and Ready to Go
The USB-C Sink 2 Click Board™ is a fully tested product, prepped and ready to be seamlessly integrated into systems equipped with the mikroBUS™ socket. Say hello to hassle-free implementation!
View full details
SKU: MIKROE-5792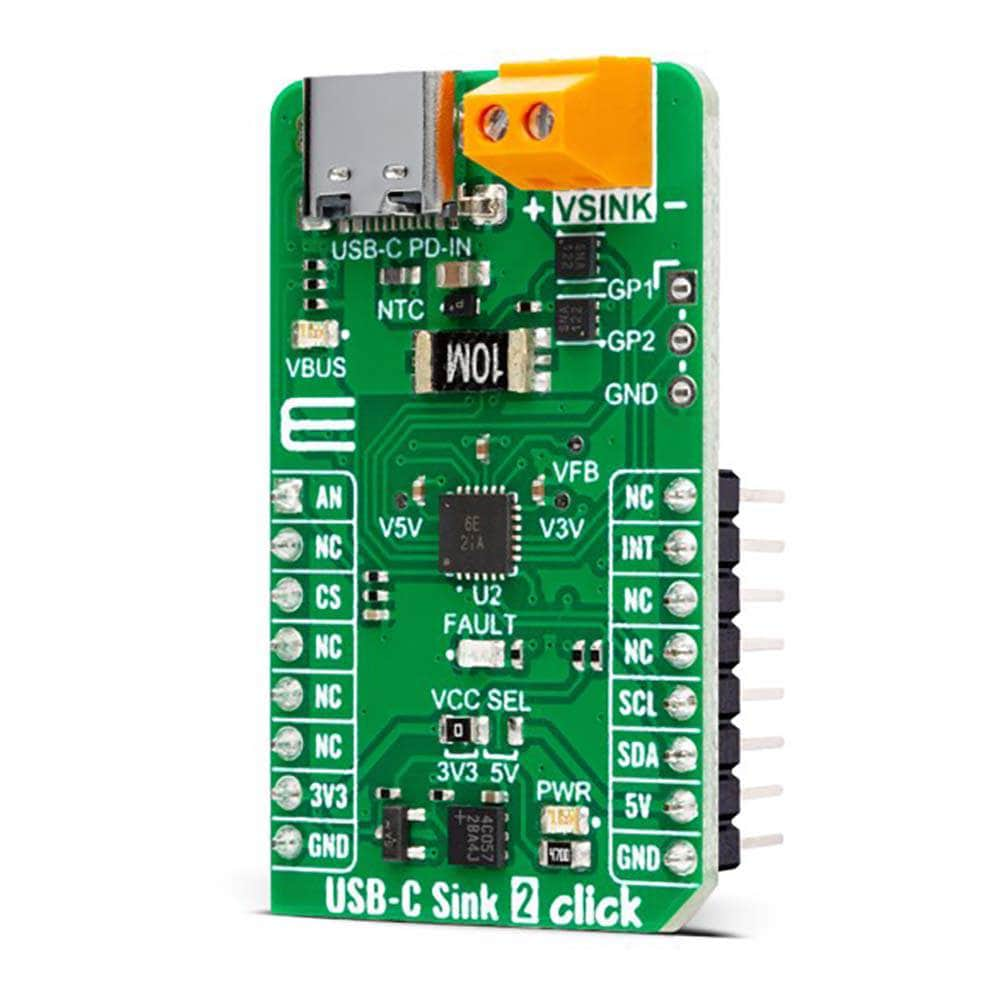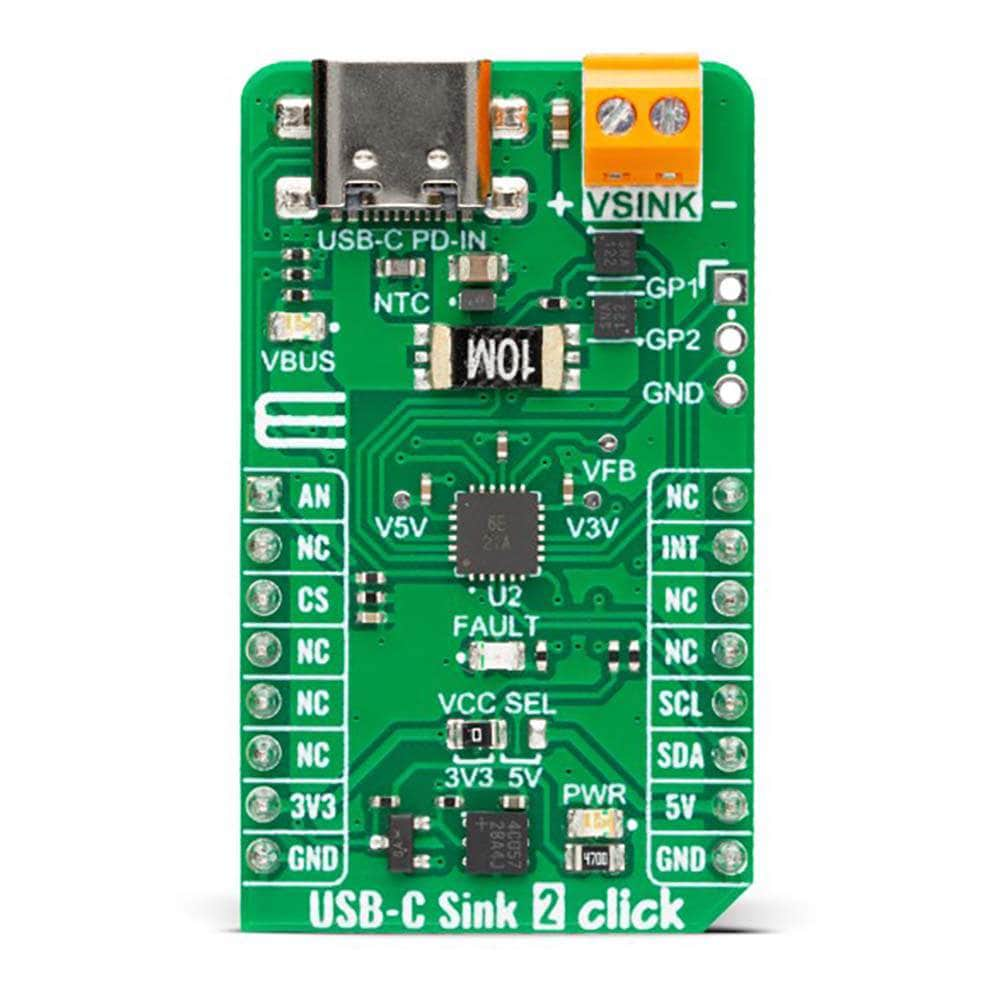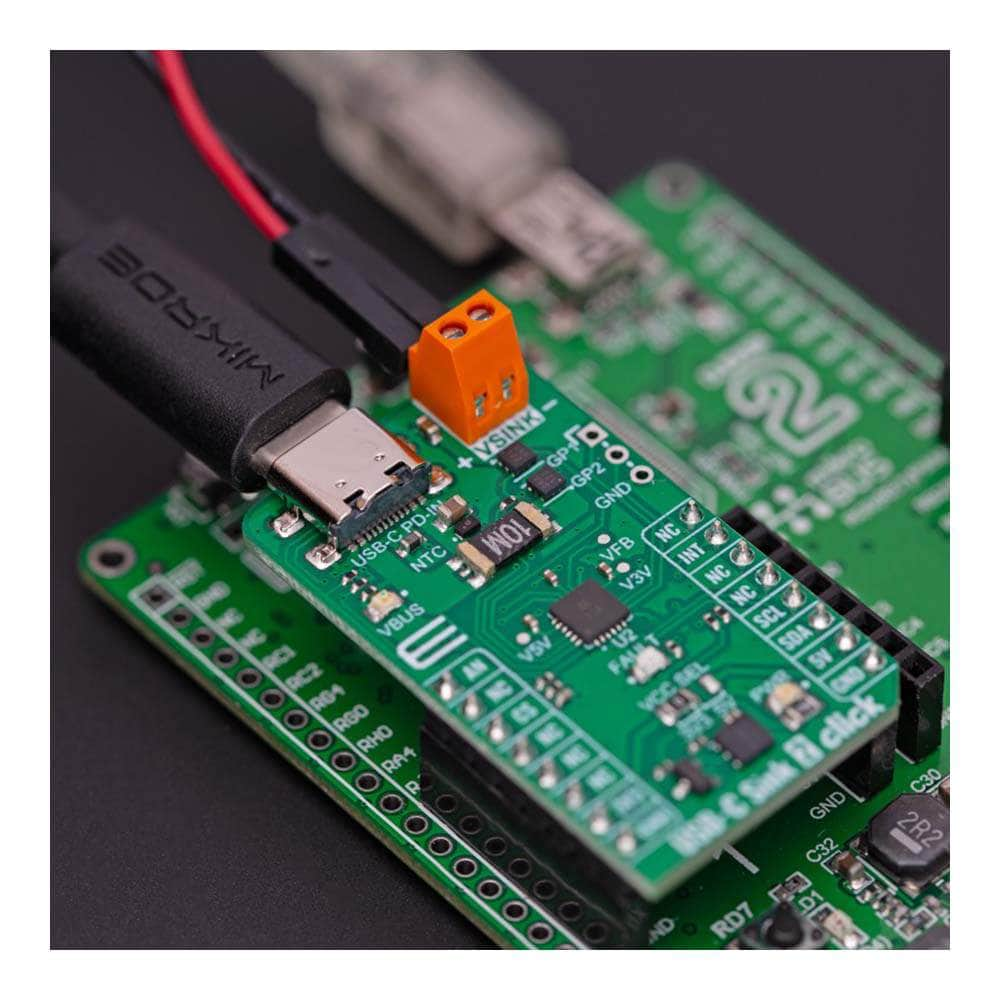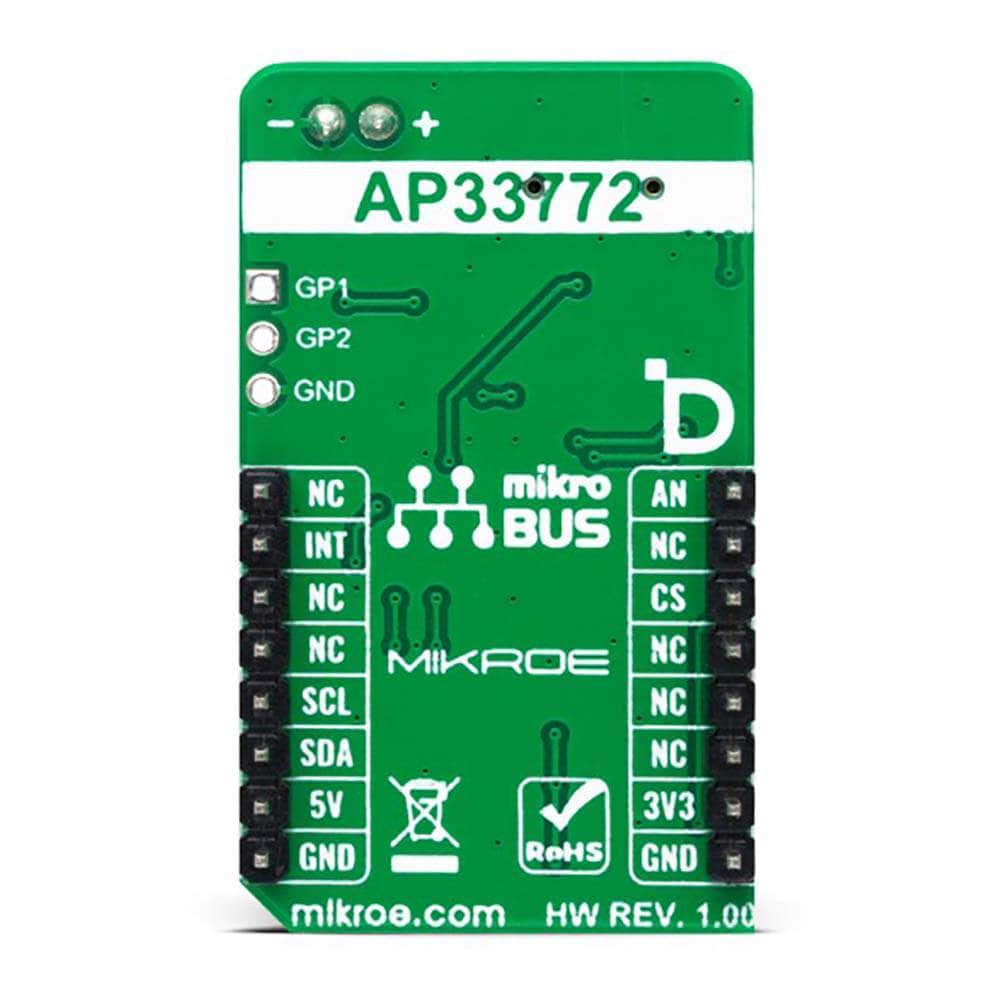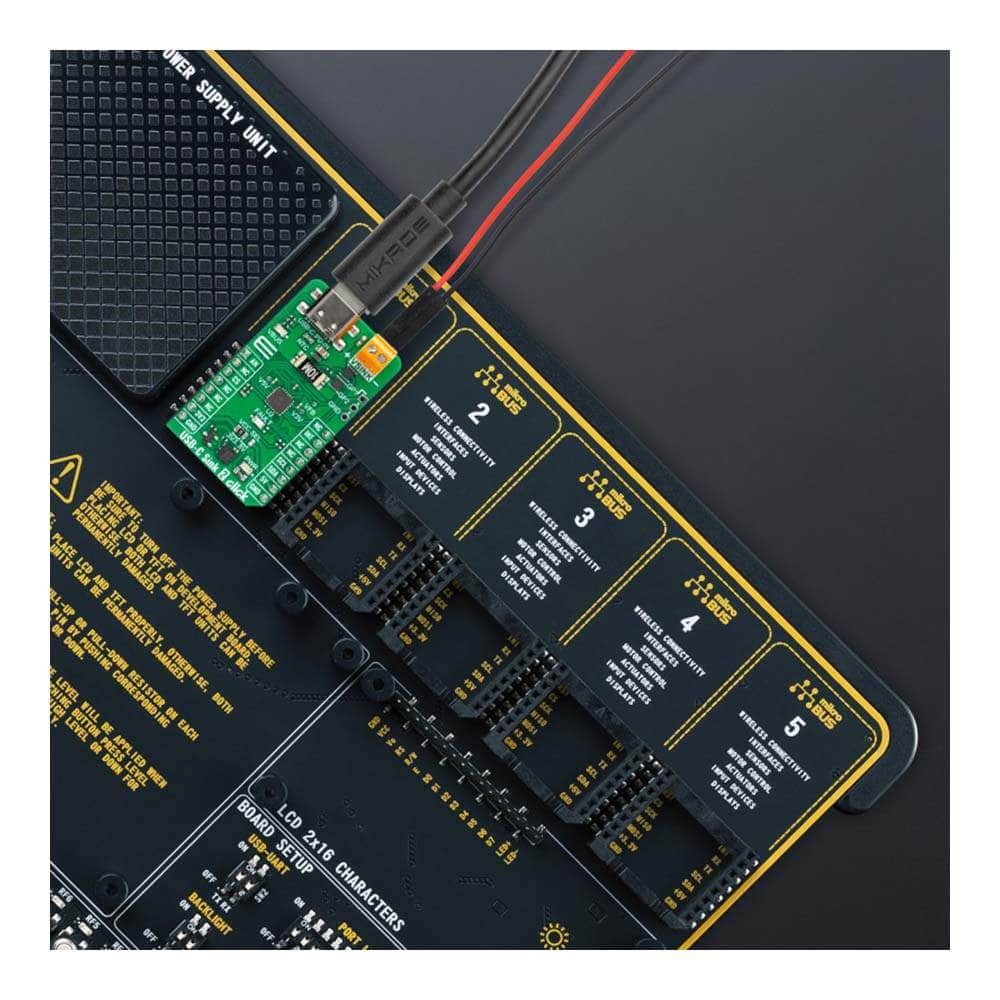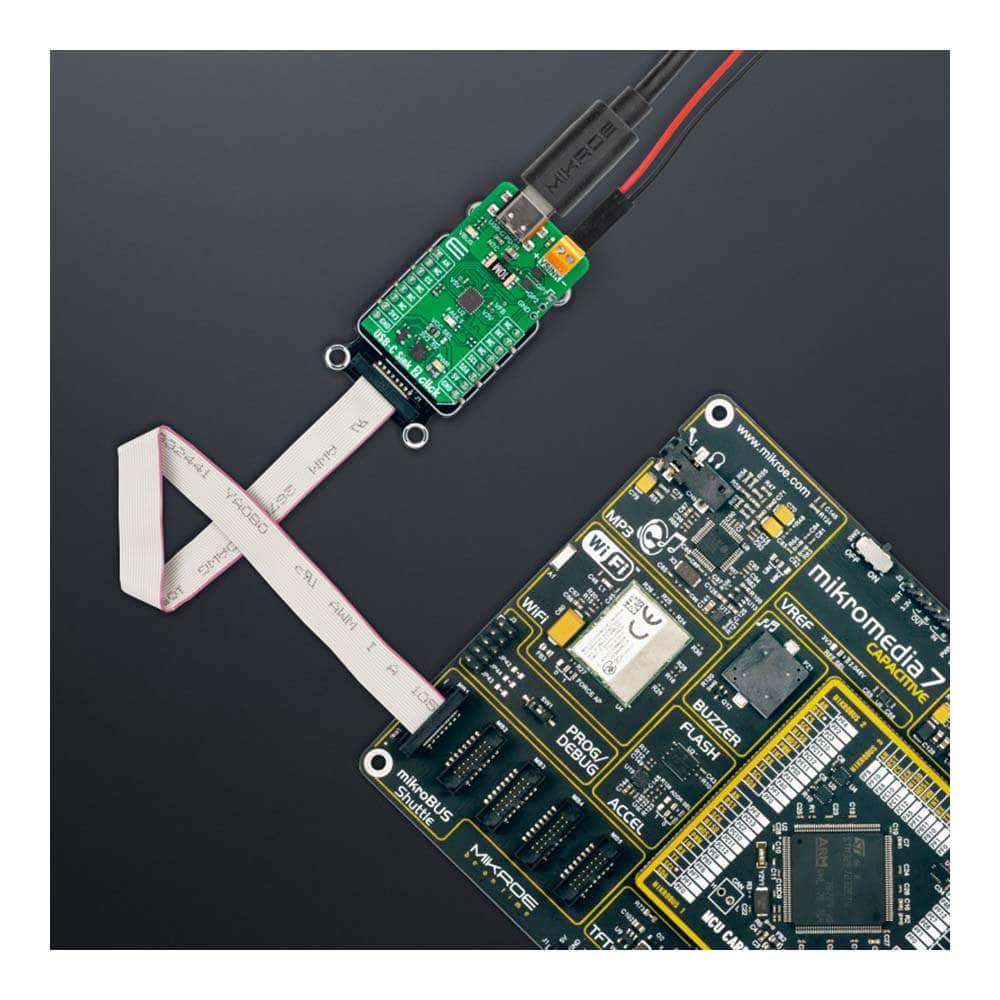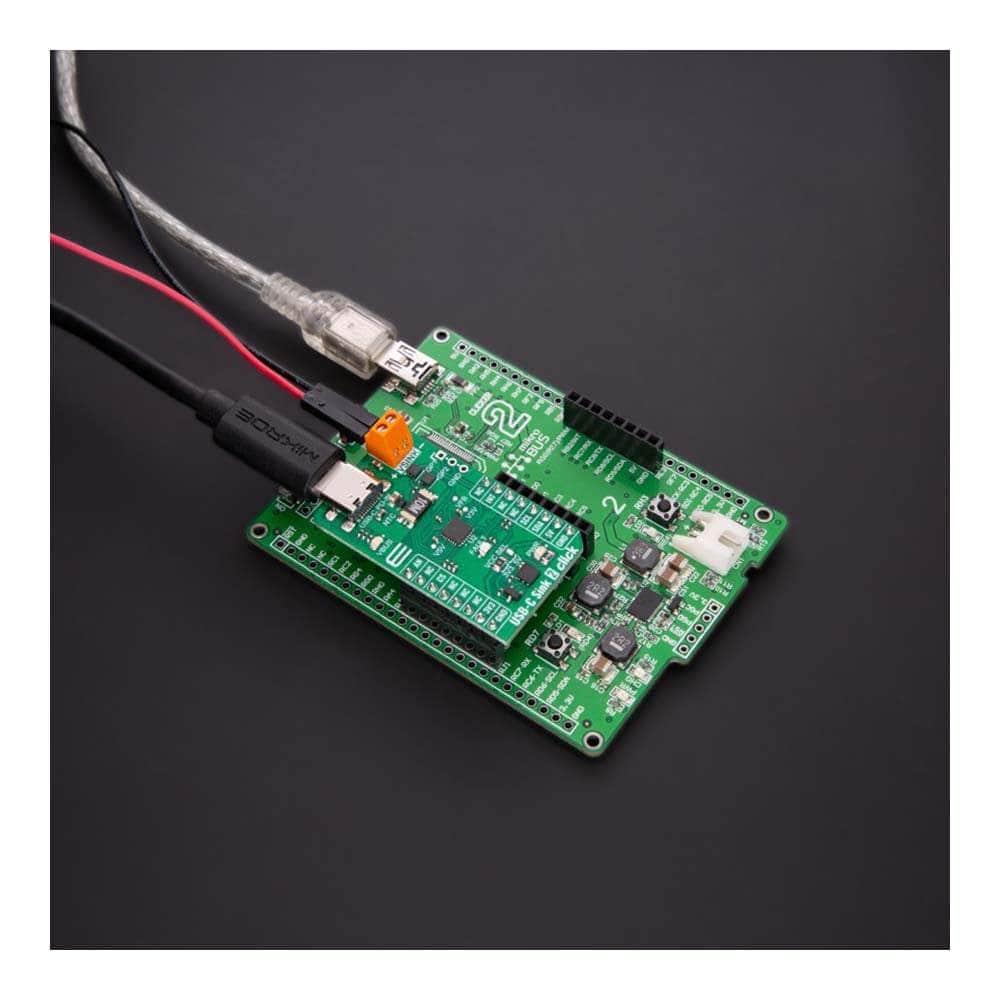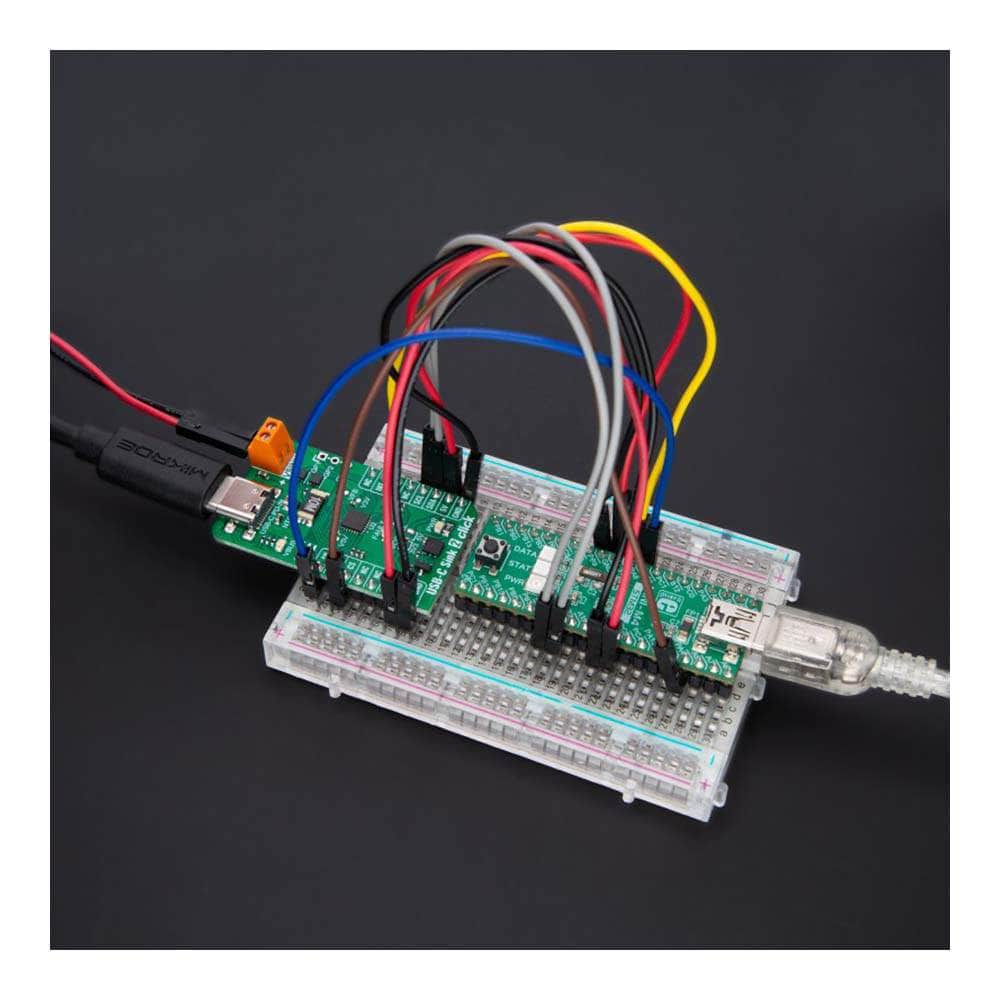 USB-C Sink 2 Click Board
Frequently Asked Questions
Have a Question?
Be the first to ask a question about this.
Ask a Question