Waterproof Barometric Pressure and Temperature Sensor
Key Features
Low power consumption, good relative pressure, and temperature accuracy, low noise, IPx8 waterproof to 10atm, small footprint, measure differentials of altitude as small as 8.5cm, ideal for battery-powered applications, and more
Based on the ICP-10125 - barometric pressure and temperature sensor from TDK InvenSense
Can be used for the development of sports and fitness activity monitoring applications, altimeters, and barometers for portable devices, indoor/outdoor navigation, and more
Introducing Barometer 12 Click - Your Compact Weather Tracker
Are you looking for a reliable and accurate way to measure air pressure in any environment? Look no further than Barometer 12 Click, the ultimate compact add-on board!
The ICP-10125 Sensor - Precision at its Finest
Barometer 12 Click features the state-of-the-art ICP-10125 sensor from TDK InvenSense. This high-accuracy, low-power sensor can accurately measure barometric pressure and temperature.
Wide Operating Range for Versatility
With a normal pressure operating range of 95 to 105kPa (extendable from 30 to 110kPa) and a maximum temperature operating range from -40 to 85°C, Barometer 12 Click is designed to perform in diverse environments.
Waterproof for Reliability
Worried about using it outdoors or in wet conditions? Fear not! The ICP-10125 sensor comes in a chimney package with waterproofing gel, ensuring IPx8 waterproofing at 10-atm, making it perfect for indoor and outdoor applications.
Endless Possibilities for Applications
Whether you're developing sports and fitness activity monitoring systems, altimeters, or barometers for portable devices, or even indoor/outdoor navigation solutions, Barometer 12 Click is the go-to choice for your projects.
Easy Software Development with mikroSDK
Barometer 12 Click is supported by a mikroSDK-compliant library, making software development a breeze. You'll have access to various functions that streamline your development process.
View full details
SKU: MIKROE-5775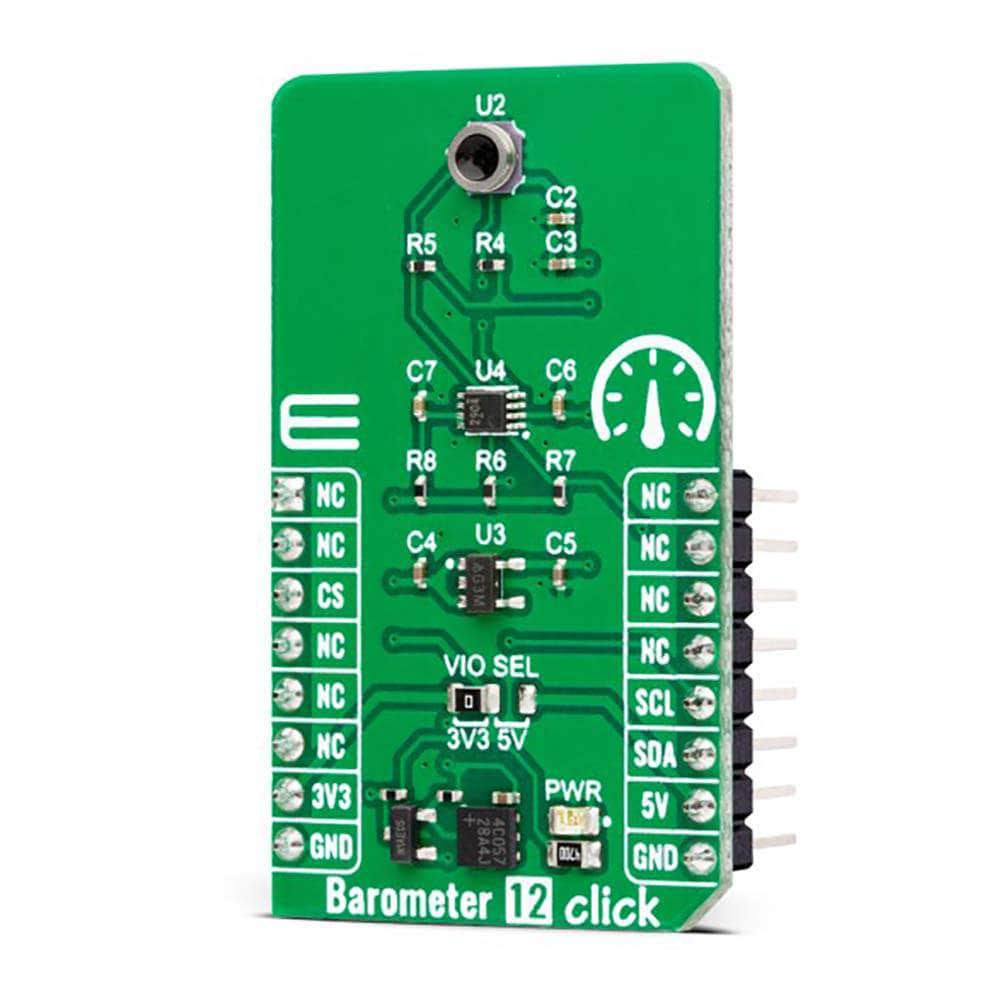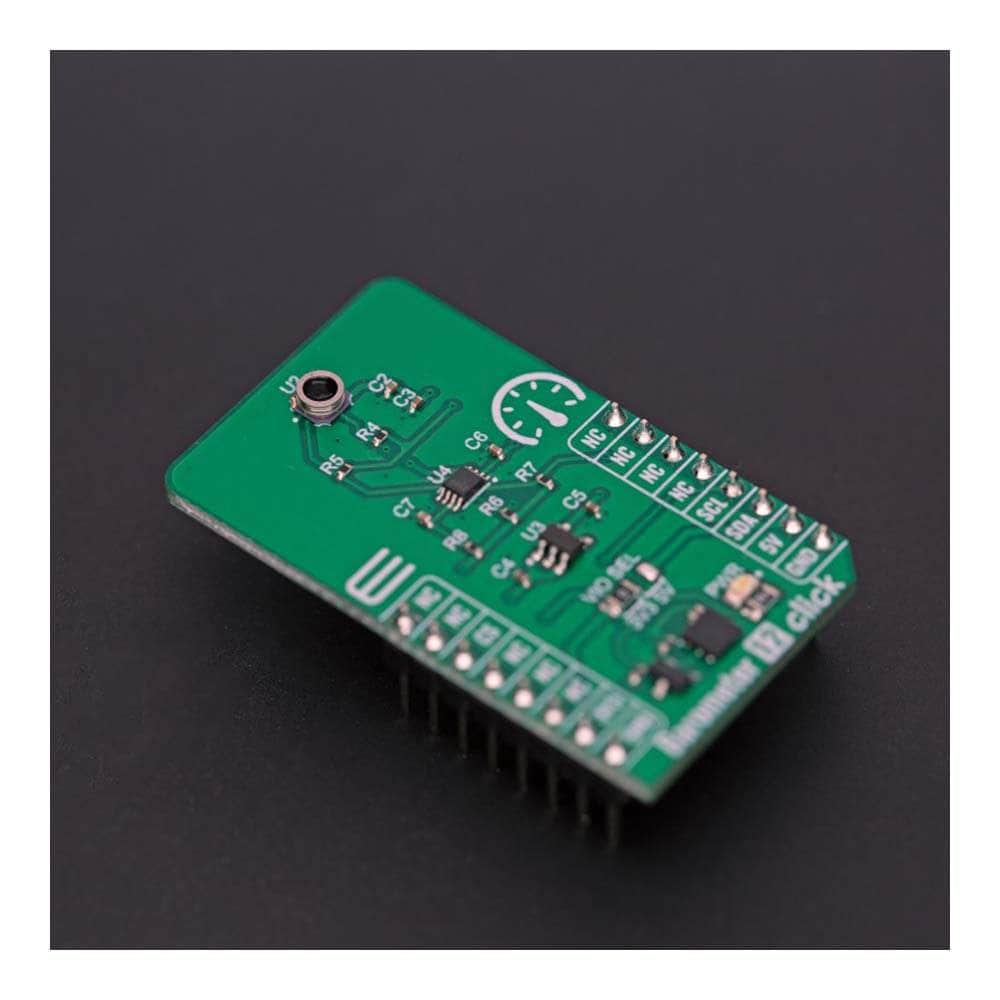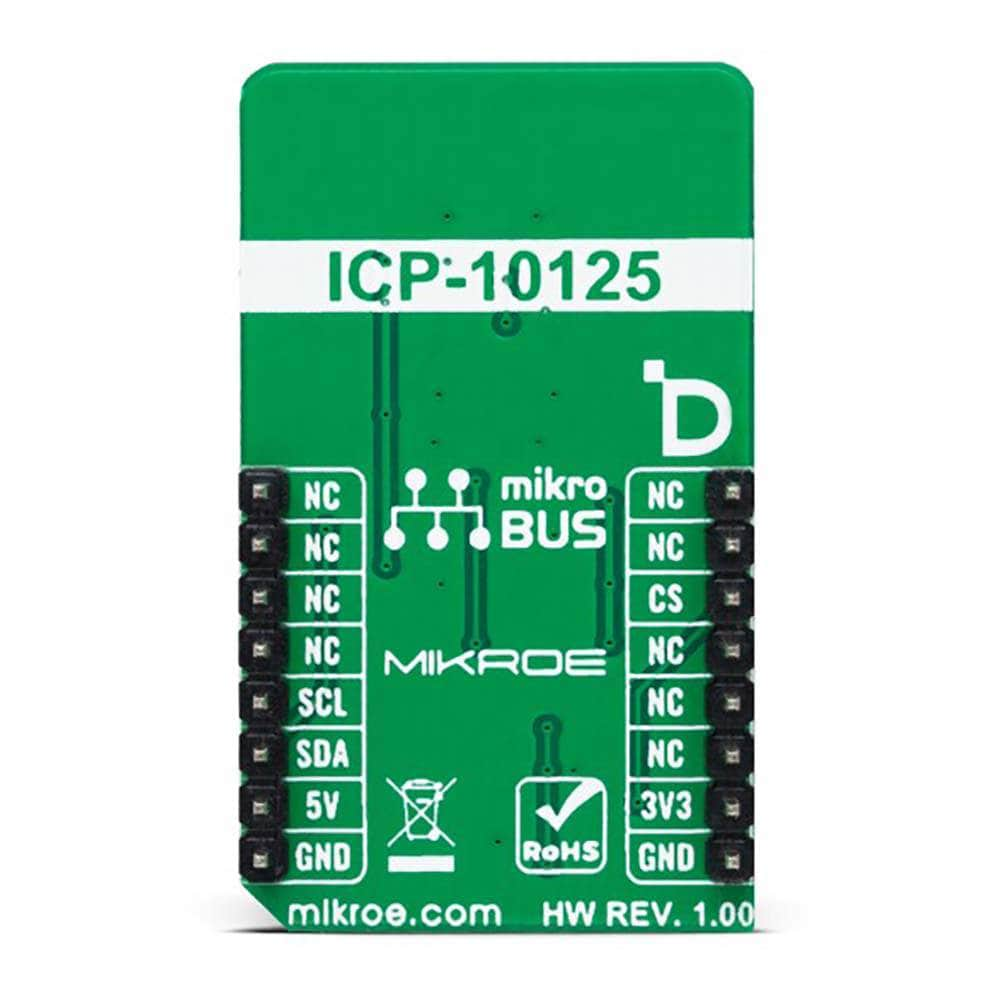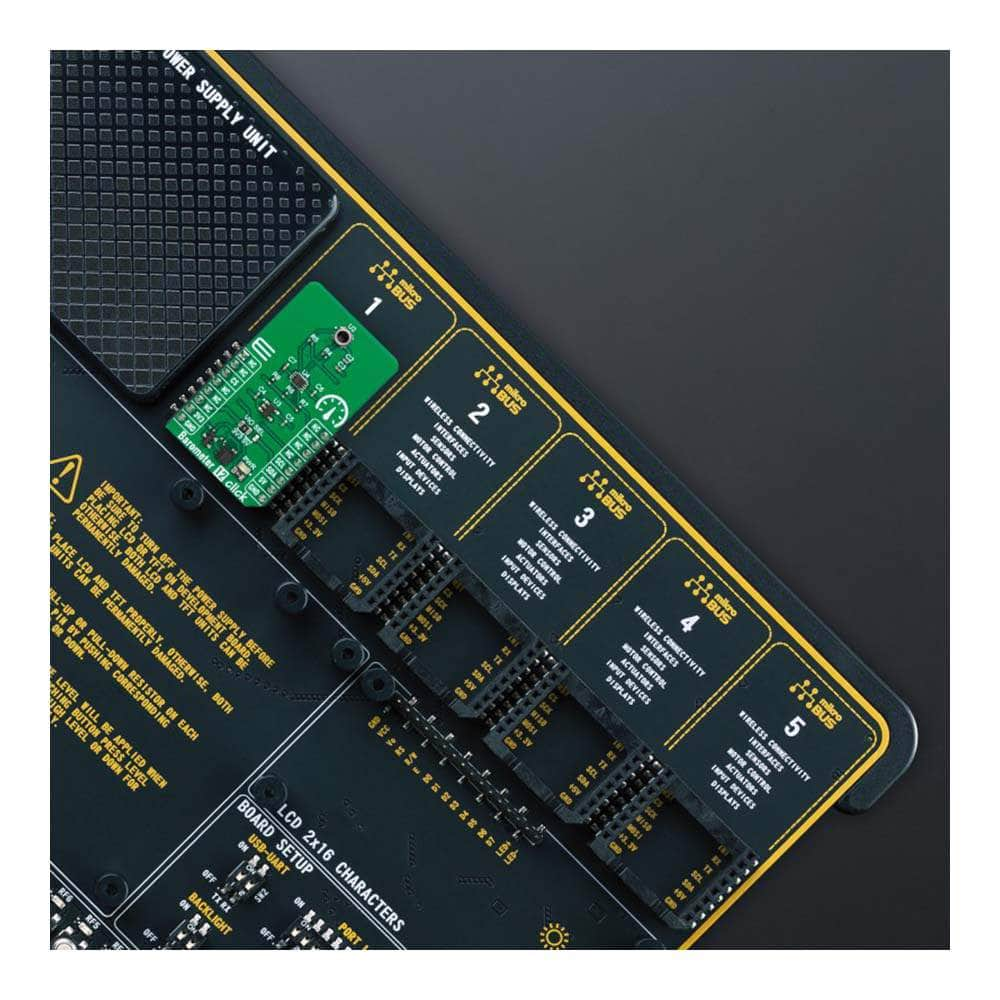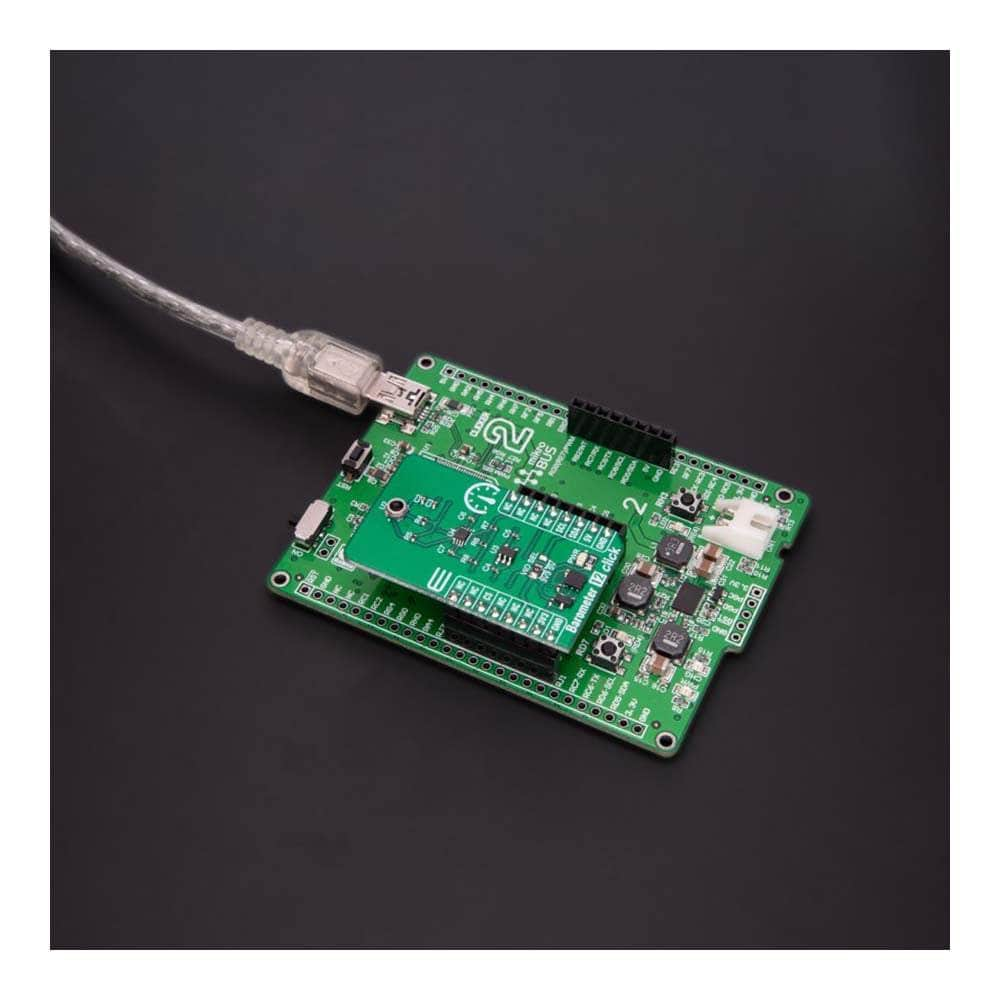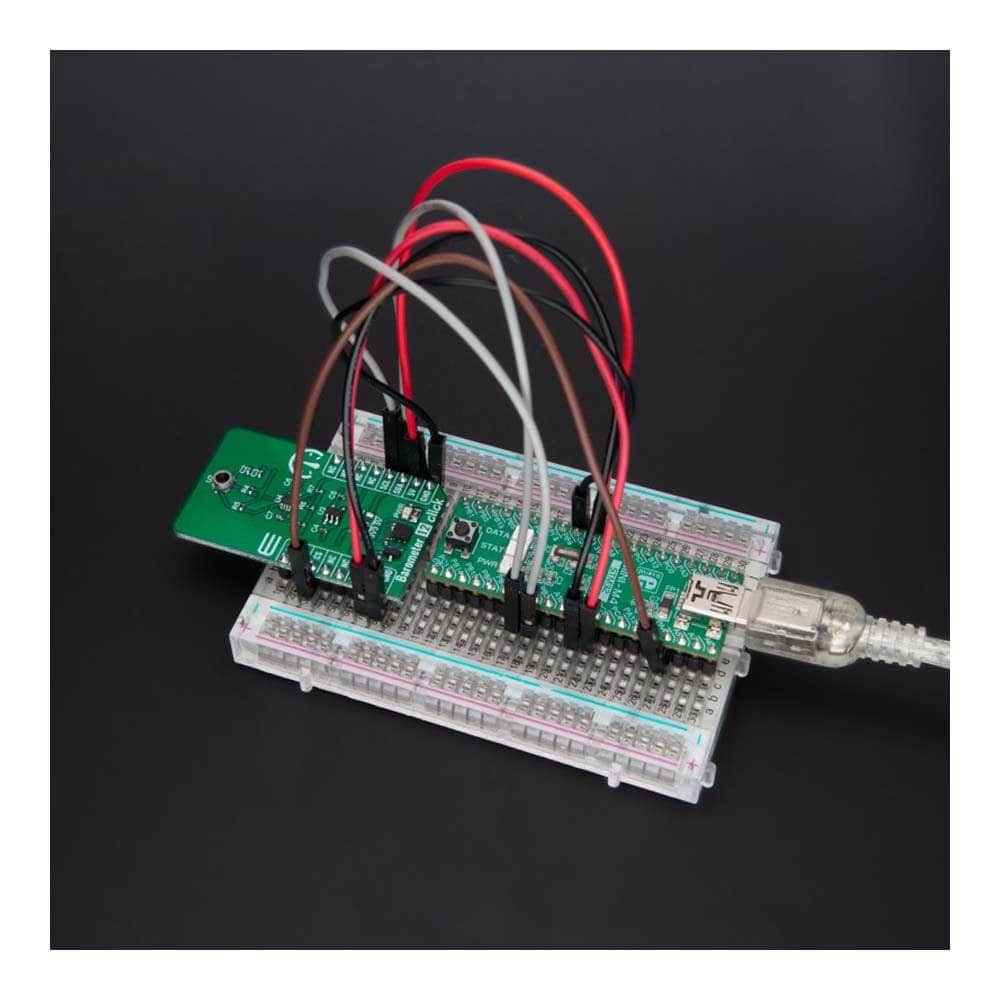 Barometer 12 Click Board
Frequently Asked Questions
Have a Question?
Be the first to ask a question about this.
Ask a Question