8-Channel Analogue Matrix Switch
Key Features
Serially controlled, ultra-low on-resistance and on-resistance flatness, wide operating range, rail-to-rail operation, high-speed interface, suitable for both mux/demux applications, and more
Based on the ADG1438 - 8-channel analog multiplexer from Analog Devices
Can be used for system diagnostics, data acquisition, signal switching, and more
Introducing the MUX 9 Click Board™: Your Ultimate Multiplexing Solution!
Discover the power of precision multiplexing with the MUX 9 Click Board™, a compact add-on board that redefines your analogue signal management. Unleash the potential of the ADG1438 CMOS 8-channel analogue matrix switch, featuring a high-speed serially controlled 4-wire interface from Analog Devices.
Seamlessly Efficient Multiplexing
Revolutionize your applications with the MUX 9 Click Board™! With software-controlled switches, each channel is at your fingertips, effortlessly managed by a simple bit of the appropriate register. These switches perform flawlessly in both directions, making them your ideal choice for versatile mux/demux applications.
Unmatched Versatility
The MUX 9 Click Board™ thrives in diverse scenarios. Engineered with a wide supply range of ±15V/+12V/±5V, its channels exhibit break-before-make switching action. Bid farewell to momentary shorting during channel switches, ensuring seamless operations.
Applications Beyond Limits
Elevate your system with the MUX 9 Click Board™! Designed to support a myriad of multiplexing applications, from system diagnostics to data acquisition and signal switching, it empowers you to explore new performance dimensions.
Effortless Integration
The MUX 9 Click Board™ seamlessly integrates into your development journey. Thanks to the mikroSDK-compliant library, software development is a breeze. Enjoy the convenience of a fully tested product, ready to amplify your system's capabilities.
View full details
SKU: MIKROE-5500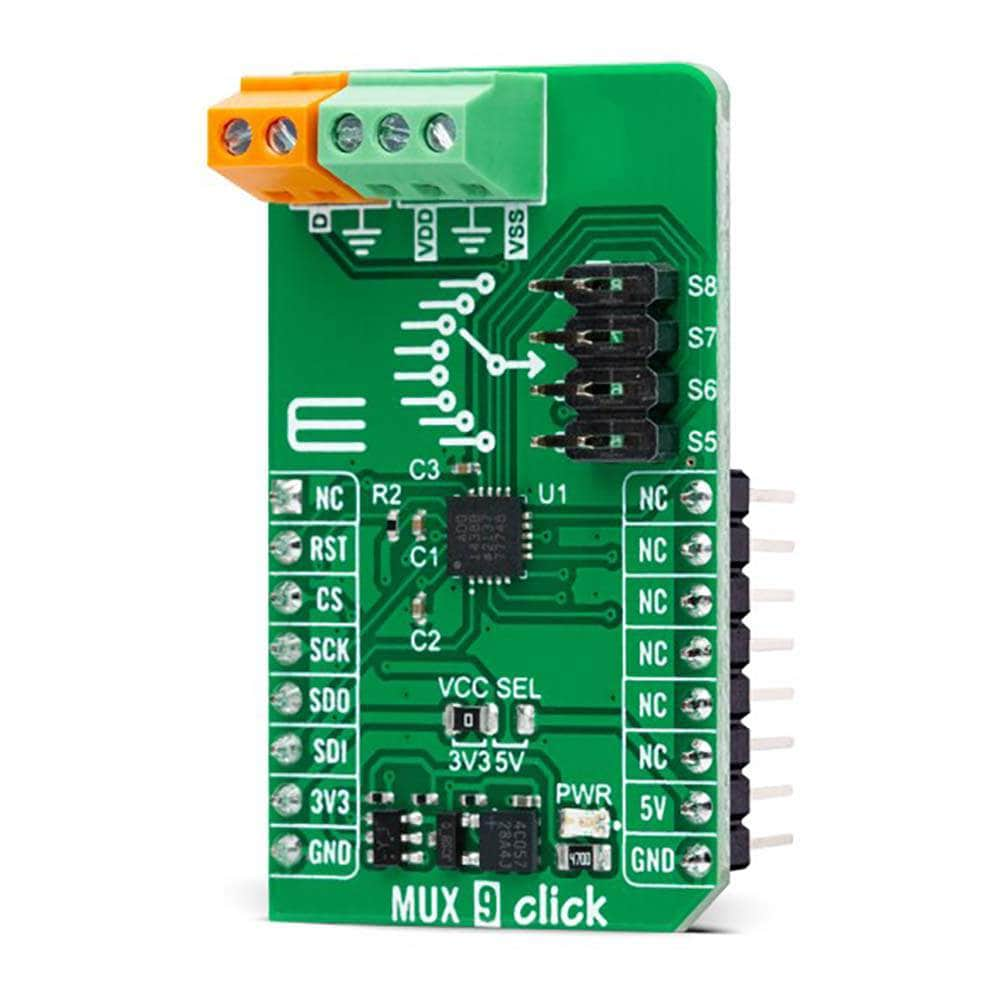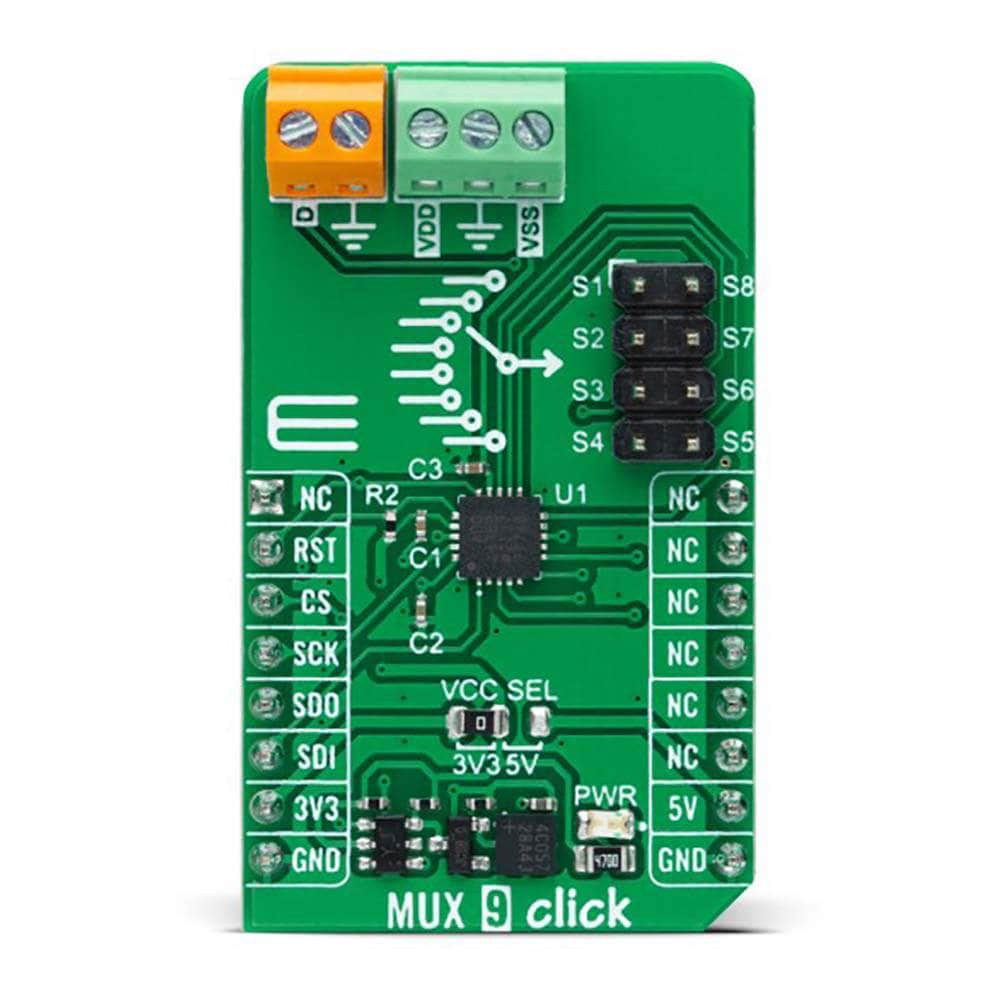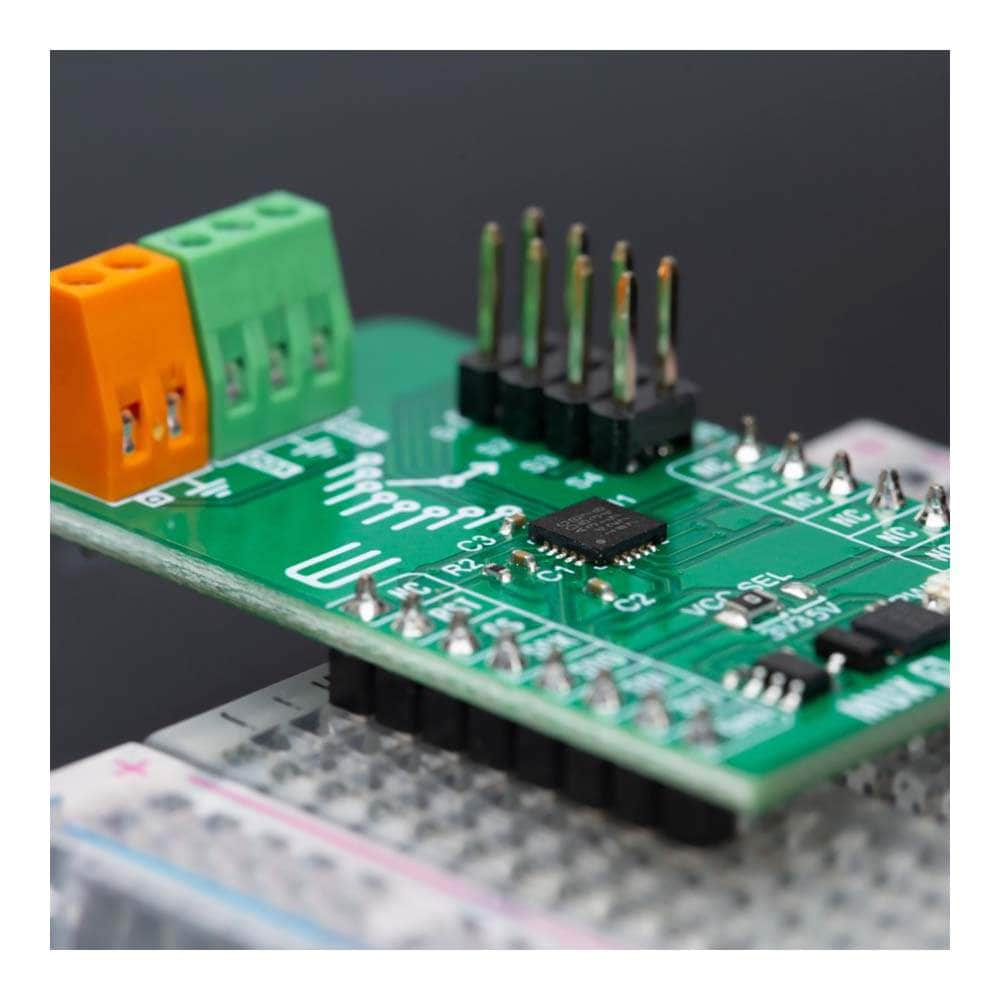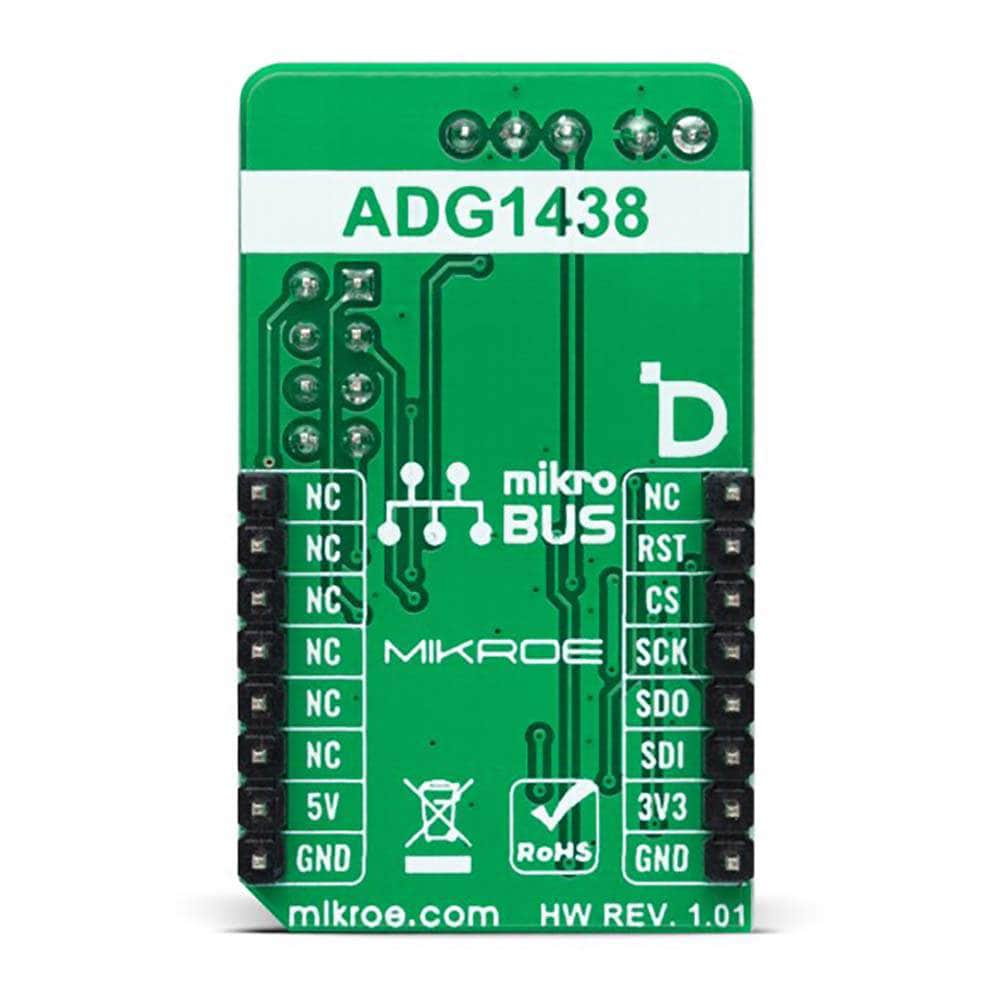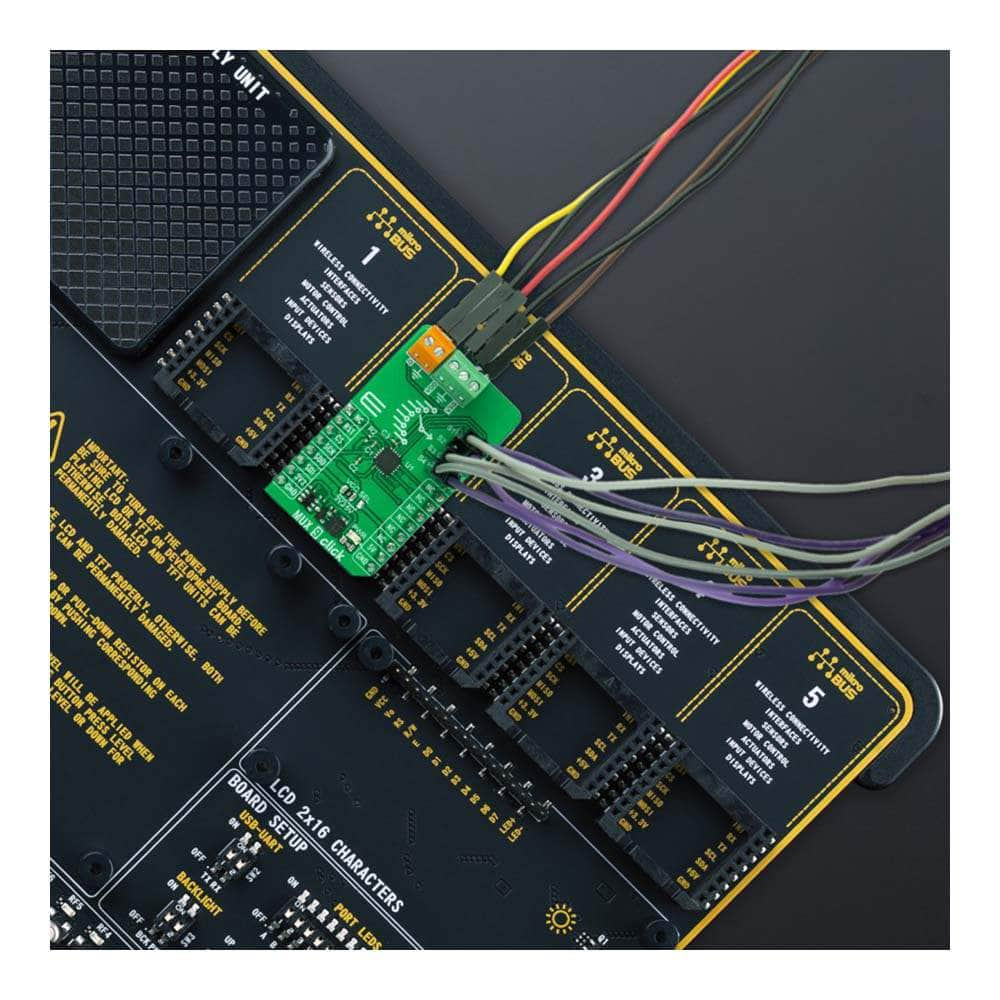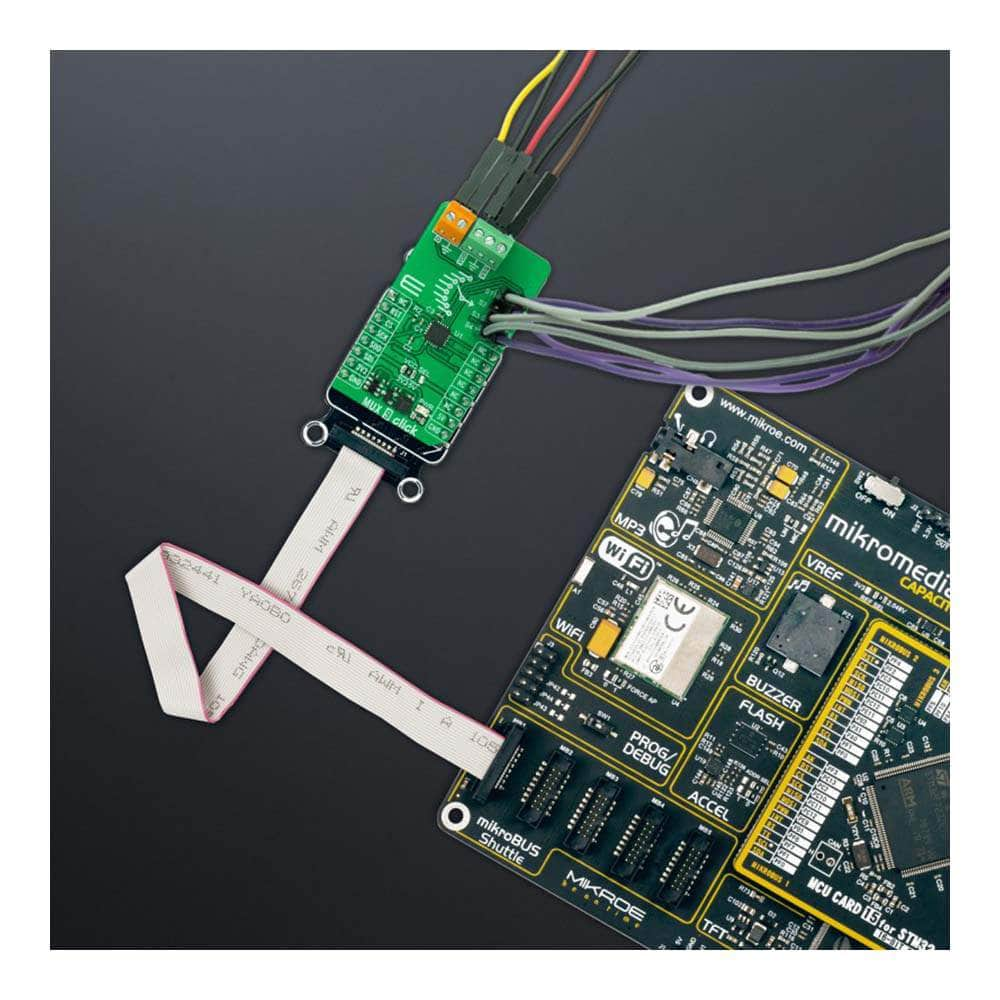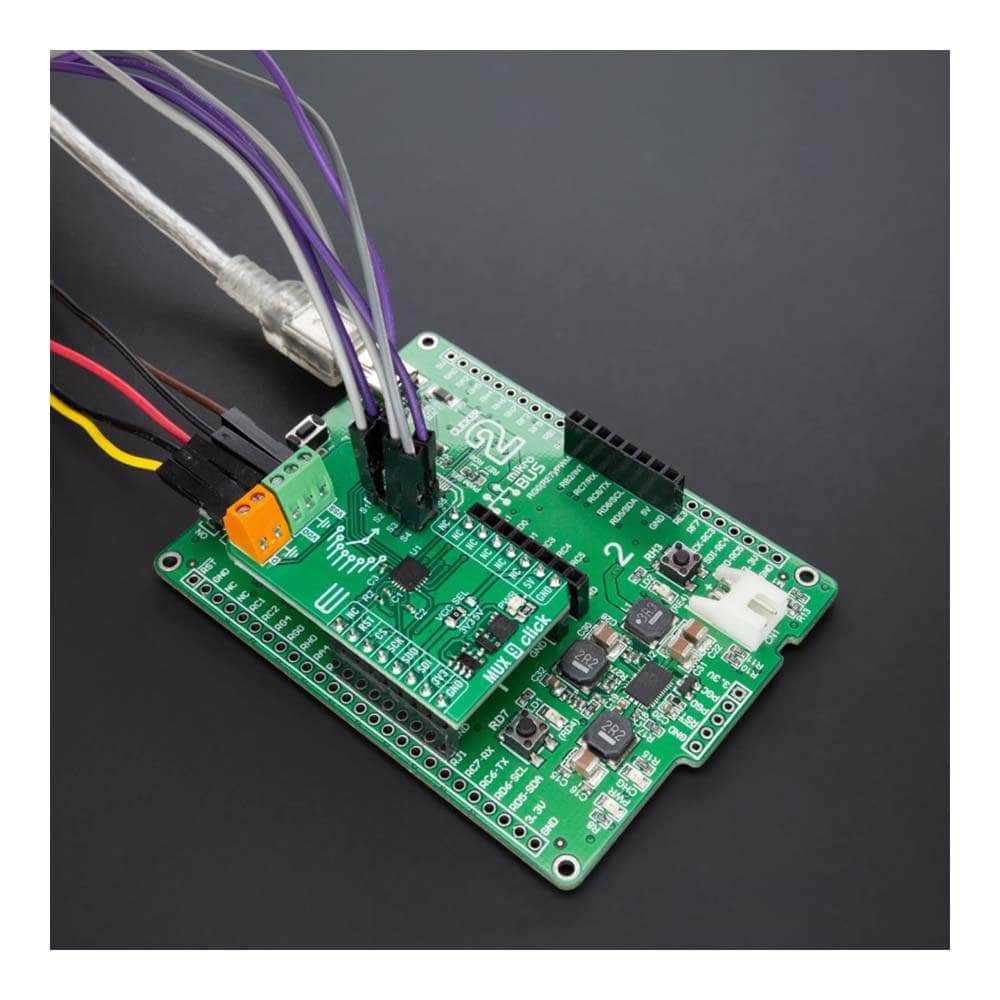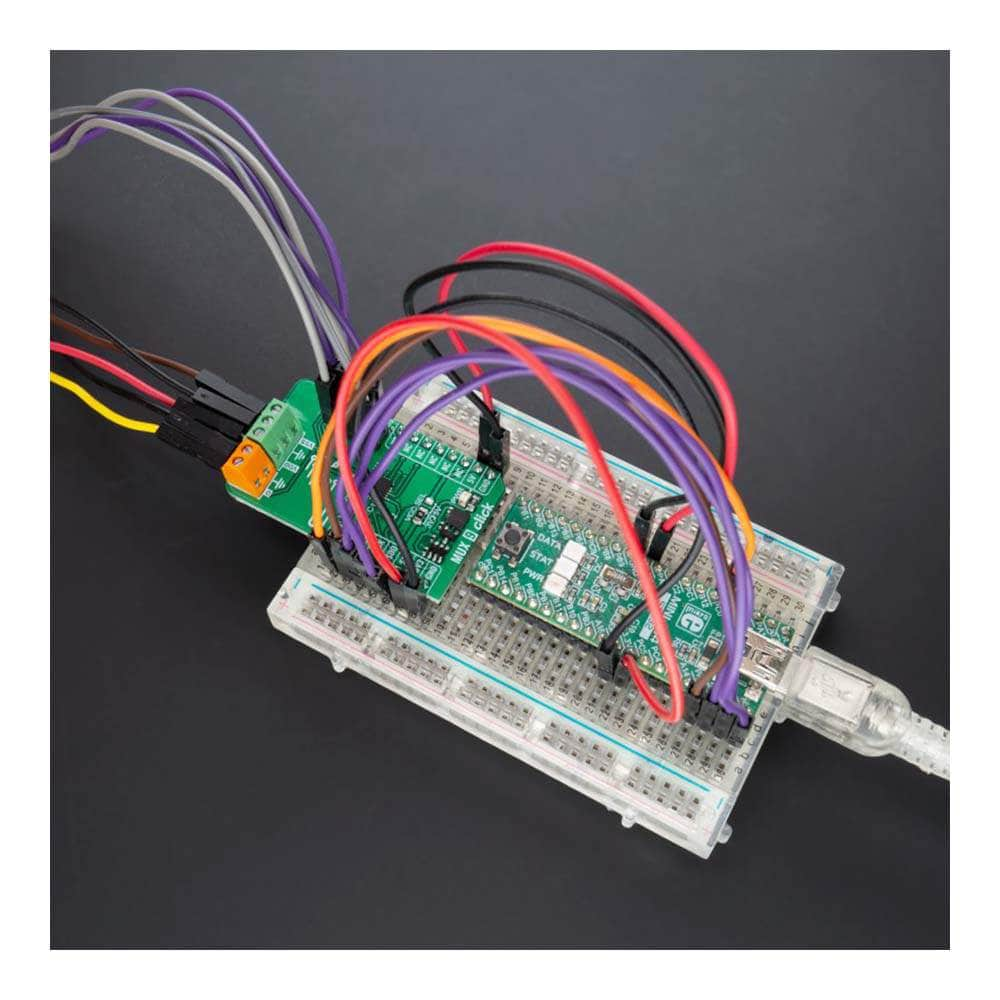 MUX 9 Click Board
Frequently Asked Questions
Have a Question?
Be the first to ask a question about this.
Ask a Question