with Real-Time Monitoring and Data Logging
Pre-Ordered items ship within 3 days of ordering
The Lipowsky HARP-05 is a mobile LIN and CAN bus simulation device with data logging capability and features a display, an integrated keyboard, and a battery. It also comes with an SD card that can store multiple configurations, which can be later accessed as and when required. This feature allows you to analyze all bus communication directly from the device without even connecting a computer to it.
This simulator helps you in running LIN and CAN bus devices and view signal values in real-time. You can also change signal values or execute macros to control the bus.
View full details
SKU: Harp-05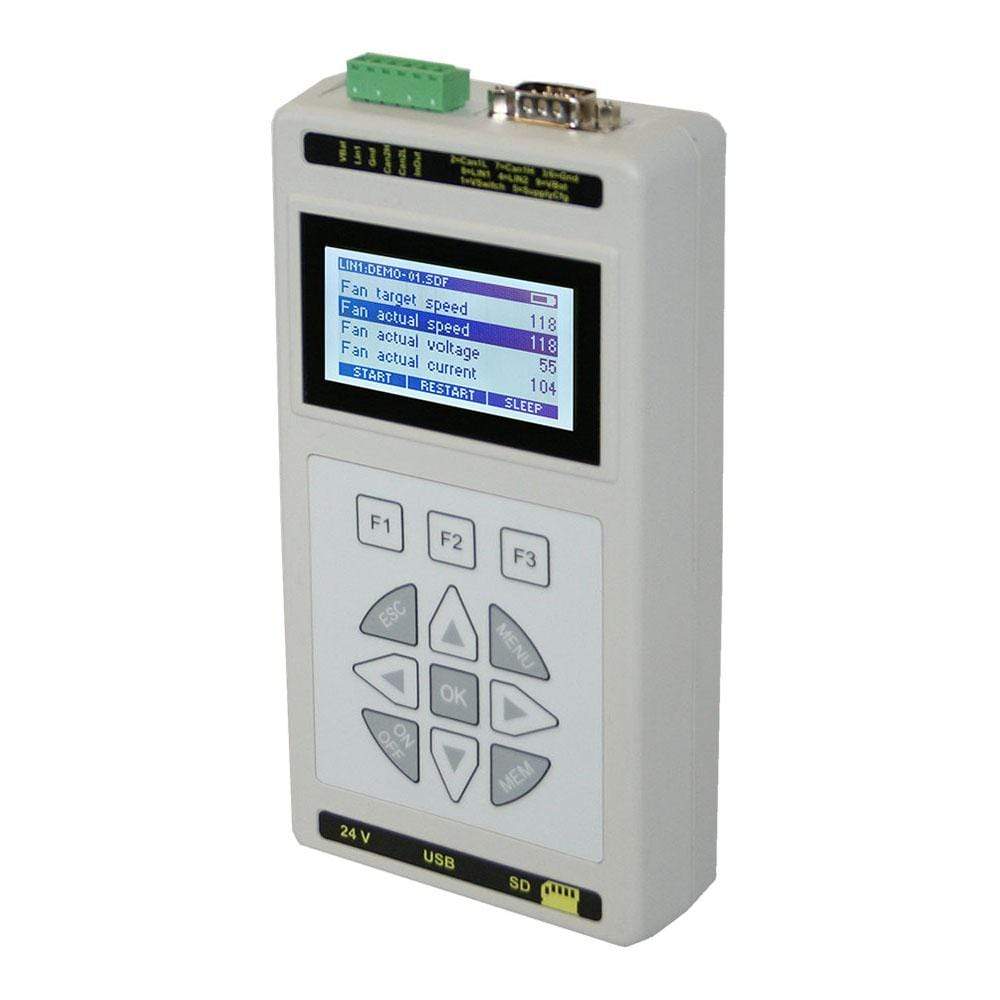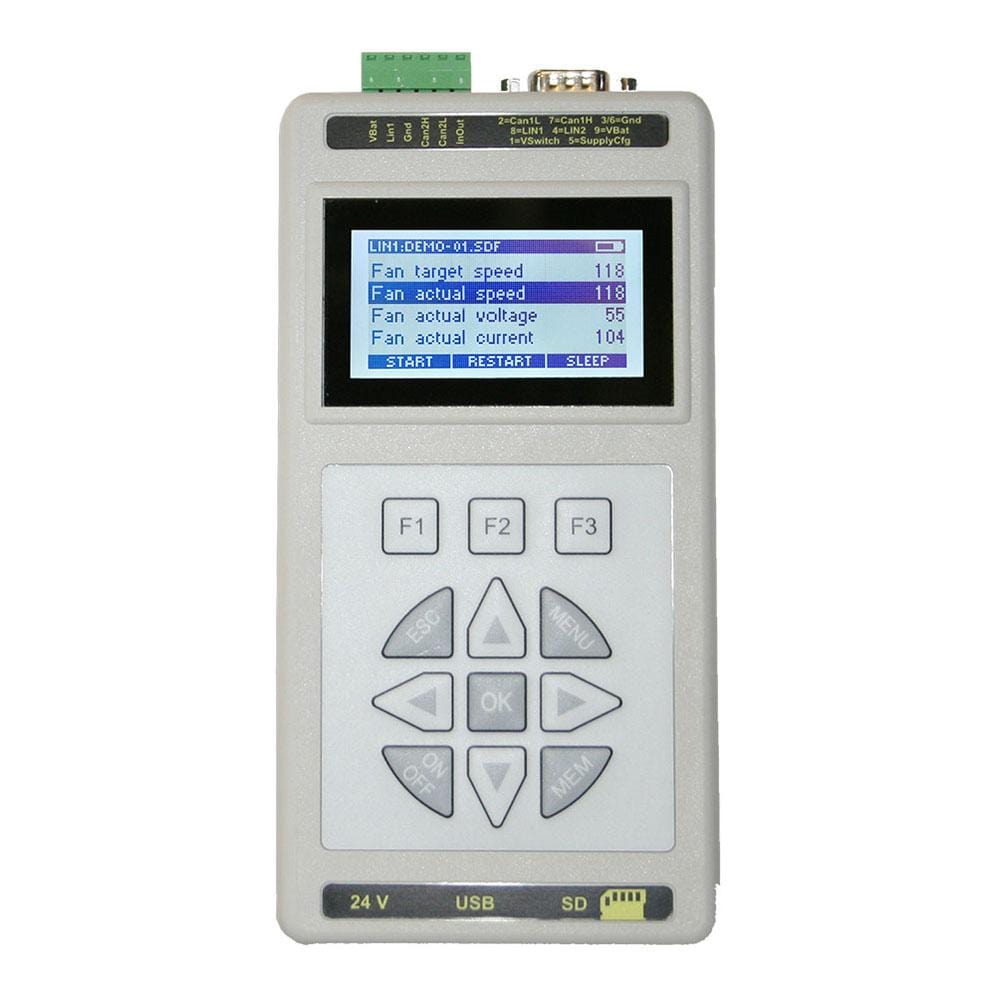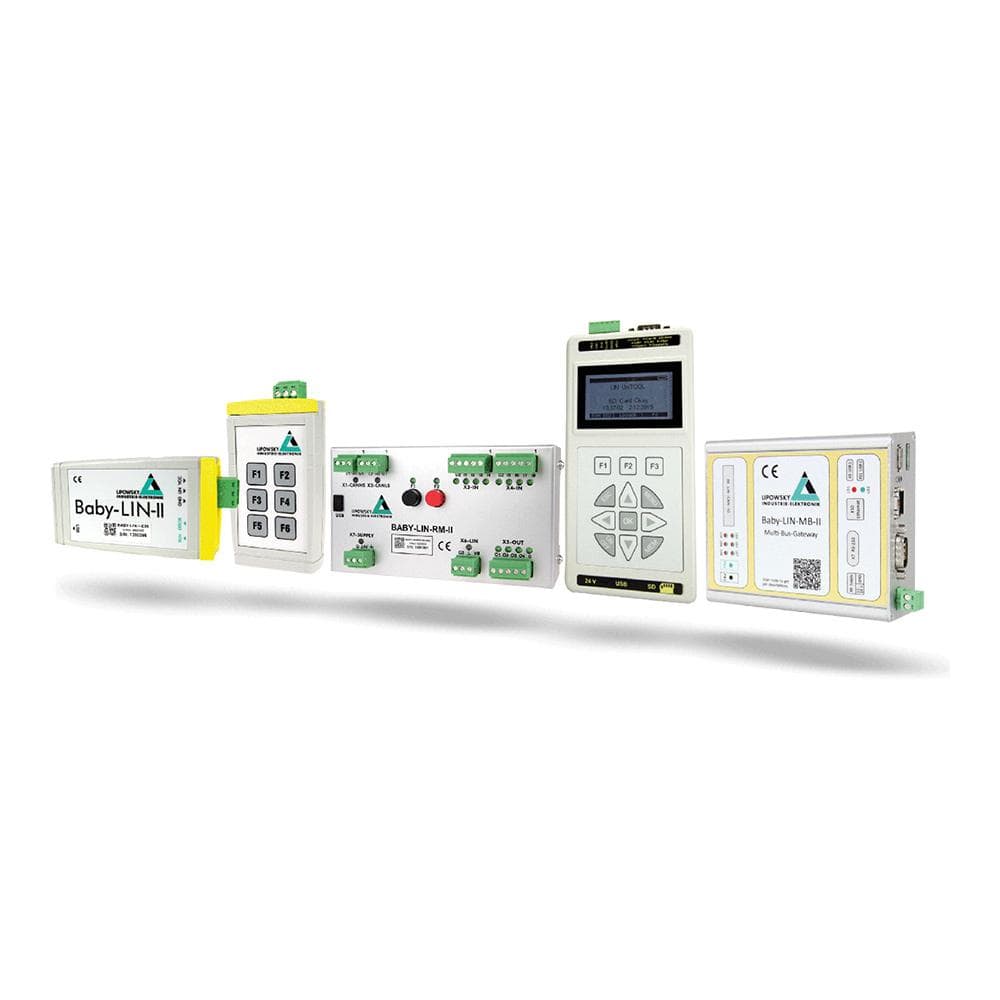 Features
Complete Baby-LIN functionality; that means the support of all LIN versions (incl. V.2.2.)
Additional support for CAN-bus simulation, if enabled by appropriate unlock key.
View live signal values from the bus, and change signals or start macros.
Battery-operated, with a runtime up to 10 hours.
12 digit membrane keyboard with 3 function keys.
Several configurations can be stored and retrieved on a 4 GB SD-card.
On PC pre-configurable menu for the 128 x 64 pixel display.
The Logging-data can be stored on a SD-card or can be transferred directly to a PC.
Remote control of the device in PC mode via DLL functions or the LINWorks-Suite.
Basic unit corresponds previous HARP-02 (1*Lin-SDF-V2).
Integrated CAN-High-Speed, CAN-Low-Speed and Dual-Lin-Interface hardware.
CAN and SDF-V3 support as well as the second LIN interface are going to be activated by separately orderable activation codes.
An additional switch output for the LIN-bus voltage.
Integrated 12 Volt generator (150 mA) used for node supply
Operating System compatibility
Windows XP
Windows Vista
Windows 7 (32/64 Bit)
Windows 8 (32/64 Bit)
Windows 10 (32/64 Bit)
Lipowsky HARP-5 CAN and LIN Bus Simulator
Frequently Asked Questions
Have a Question?
Be the first to ask a question about this.
Ask a Question