Pre-Ordered items ship within 10 days of ordering
The ZeroPlus LAP-C-DSO turns your LAP-C Logic Analyser into a MSO. 
The two analogue channels are displayed alongside digital and protocol decoding in the IDE.
LAP-C DSO Review
Pete Scargill has independently reviewed the LAP-C Logic Analyser and LAP-C DSO add-on module.
View full details
SKU: LAP-C-DSO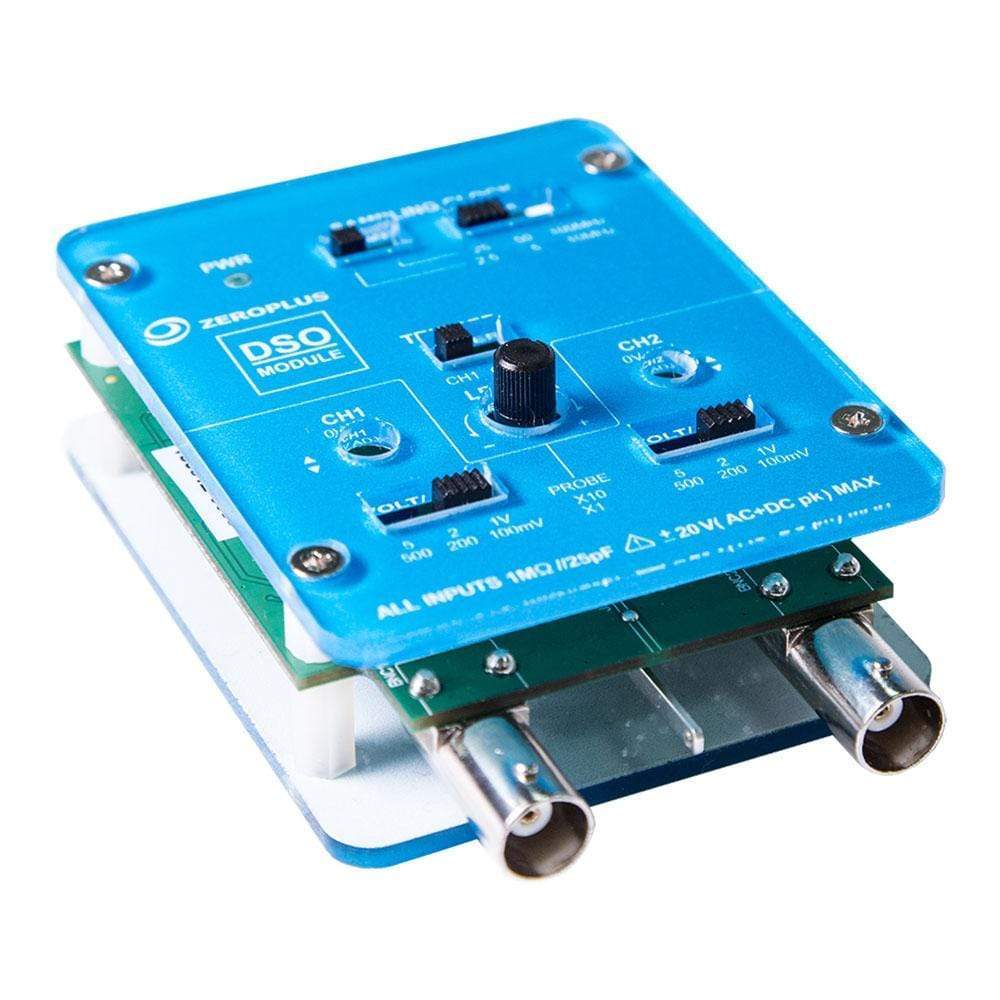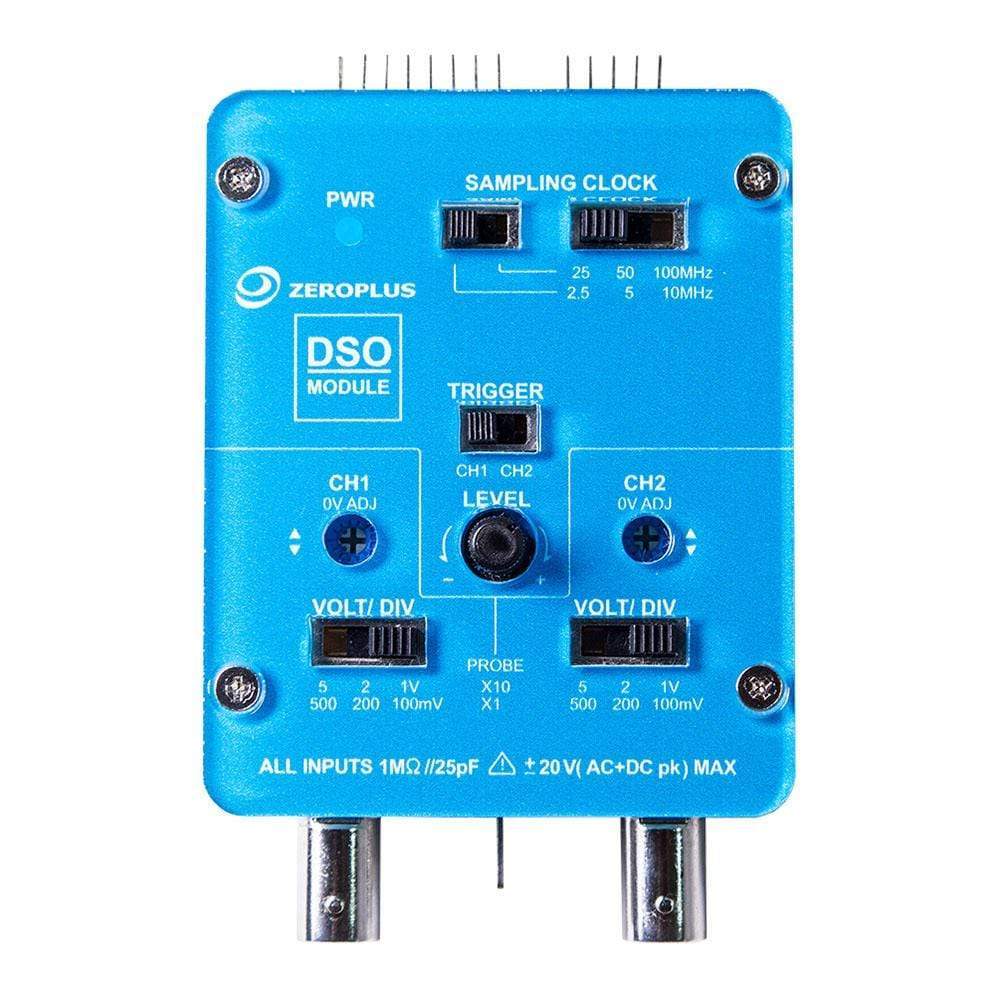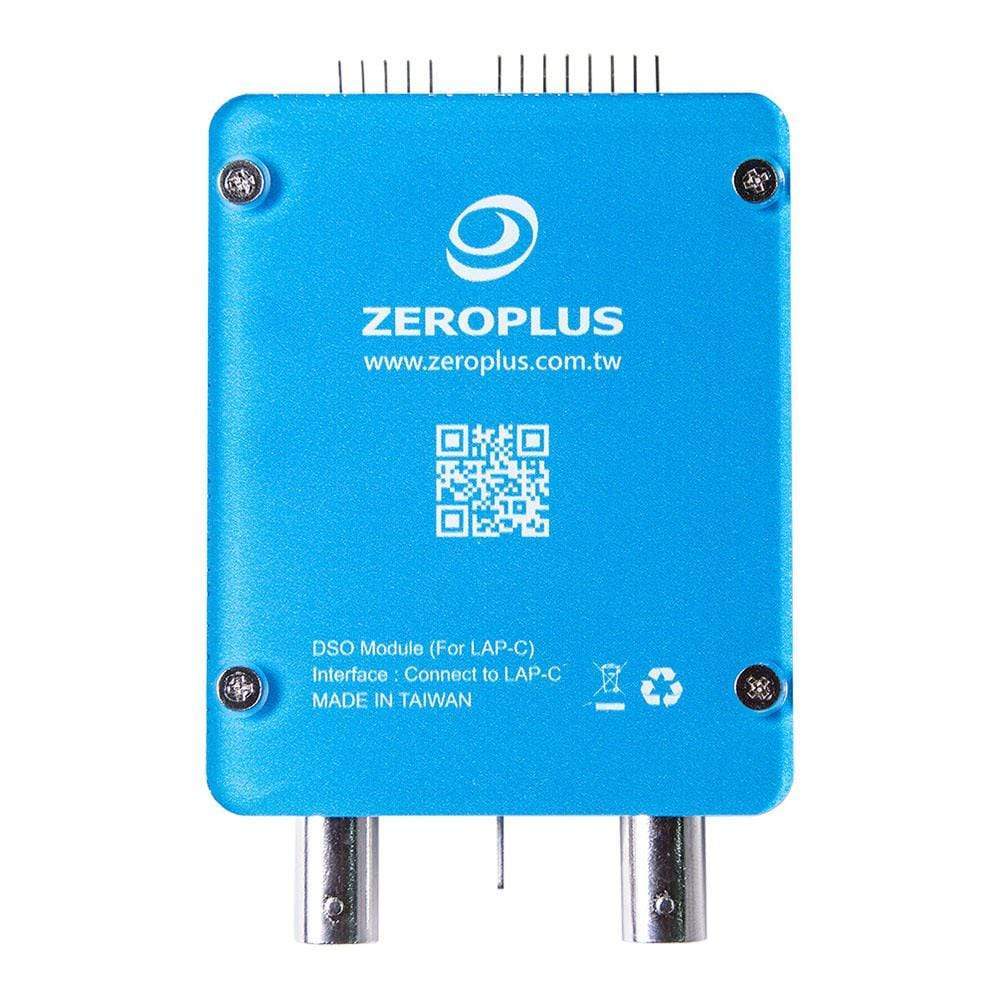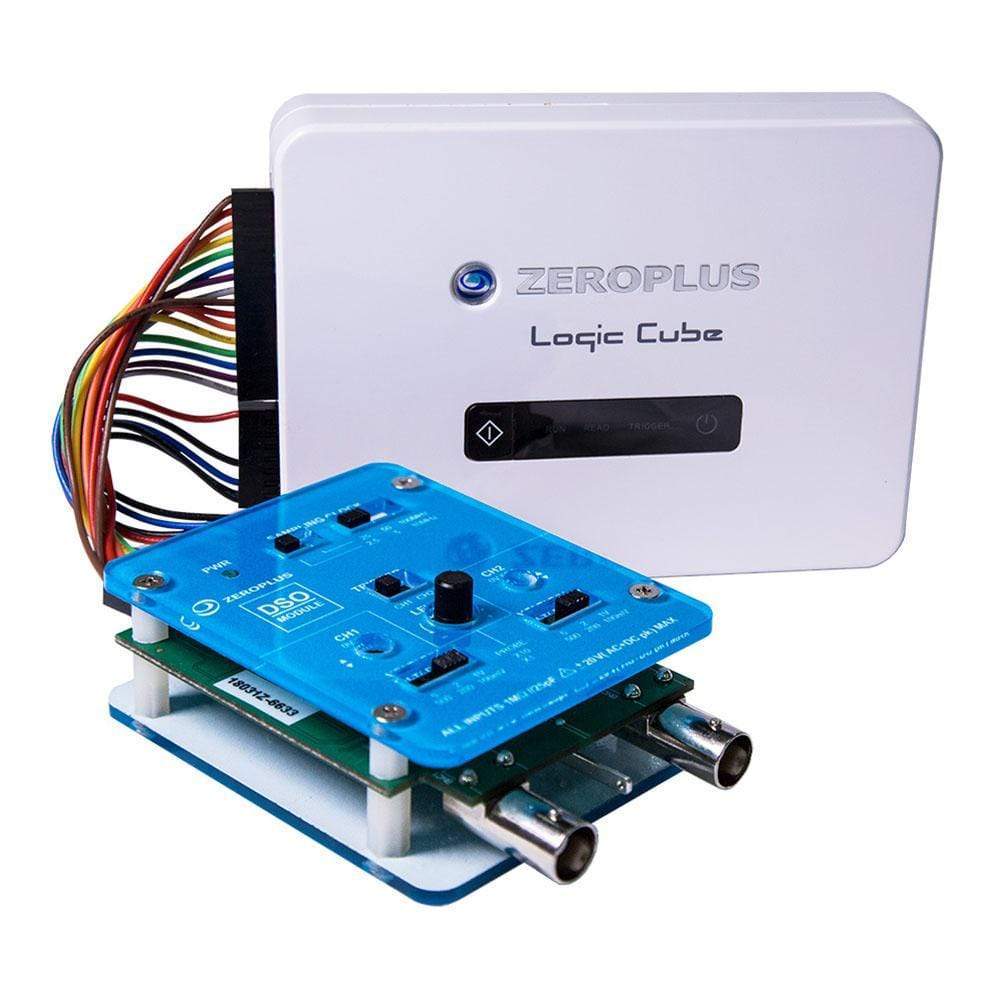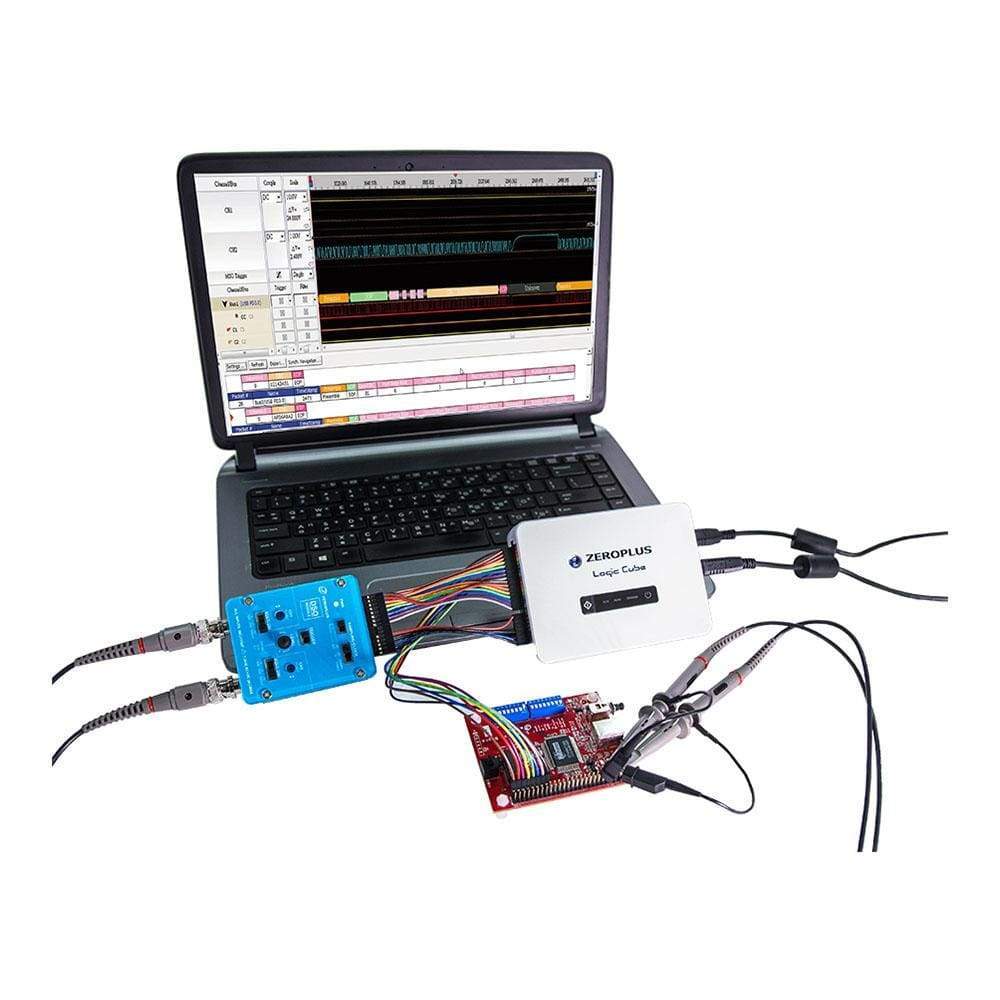 Specifications
Basic Specification
Probe compensation
2kHz, 3Vp-p, Square wave ‧Interface A0~A7, B0~B7, Ext CLK, VDD, GND connect to LAP-C

Size
145 x 70 x 25 mm

Weight
< 0.2kg
Parameter Measurement
Cursor measurement
time difference, voltage difference

Automatic parameter measurement
Maximum, minimum, high, low, peak-to-peak, amplitude, rms, mean, overshoot, undershoot, median, frequency, Cycle, positive wave width, negative wave width, positive cycle ratio, negative cycle ratio, rise time, fall time
Triggering System
Trigger Mode
Auto, Normal, Single

Trigger Source
CH1, CH2, Logic channels from LAP-C

Trigger Coupling
DC

Trigger Slope
Rising, Falling

Trigger Level
Adjustable
 
Vertical System
Bandwidth
DC ~ 20MHz

Input Channel
2 (CH1/CH2)

Input voltage scale
100mV, 200mV, 500mV/div at 1:1 Probe 1V, 2V, 5V/div at 10:1 Probe 10V, 20V, 50V/div At 100:1 Probe

Input Coupling
DC

Input Impedance
1MΩ//25pF

Maximum Input Voltage
± 20V (DC+AC pk) at 1:1 Probe
± 200V (DC+AC pk) at 10:1 Probe
± 2000V (DC +AC pk) at 100:1 Probe

Vertical Position
0V Adjustable

DC Accuracy
± 3%
Signal Capture System
Sampling Frequency
100M, 50M, 25M, 10M, 5M, 2.5MS/s Selectable

ADCs
100MS/s 8 bits ADC x2

Record Length
32k, 16k, 8k/ch Selectable
ZeroPlus LAP-C-DSO 2-Channel Oscilloscope add-on for LAP-C Logic Analyser
Frequently Asked Questions
Have a Question?
Be the first to ask a question about this.
Ask a Question