Pre-Ordered items ship within 10 days of ordering
The Hantek 6022BE oscilloscope is a suitable aid for college and university school students as well as for all unambitious users who need a two-channel oscilloscope for hobby activities. The low price and good quality technical design offer a high use value. The other advantages of the Hantek DSO 6022BE two-channel USB oscilloscope include its weight and compact size which make it easily portable. Robust aluminium finish with protective hard rubber sides protect the instrument in hard industrial conditions. The main features of the DSO 6022BE type are its 48MS/s maximum sampling rate (one-channel mode) and 10 K sampling memory.
View full details
SKU: Hantek-6022BE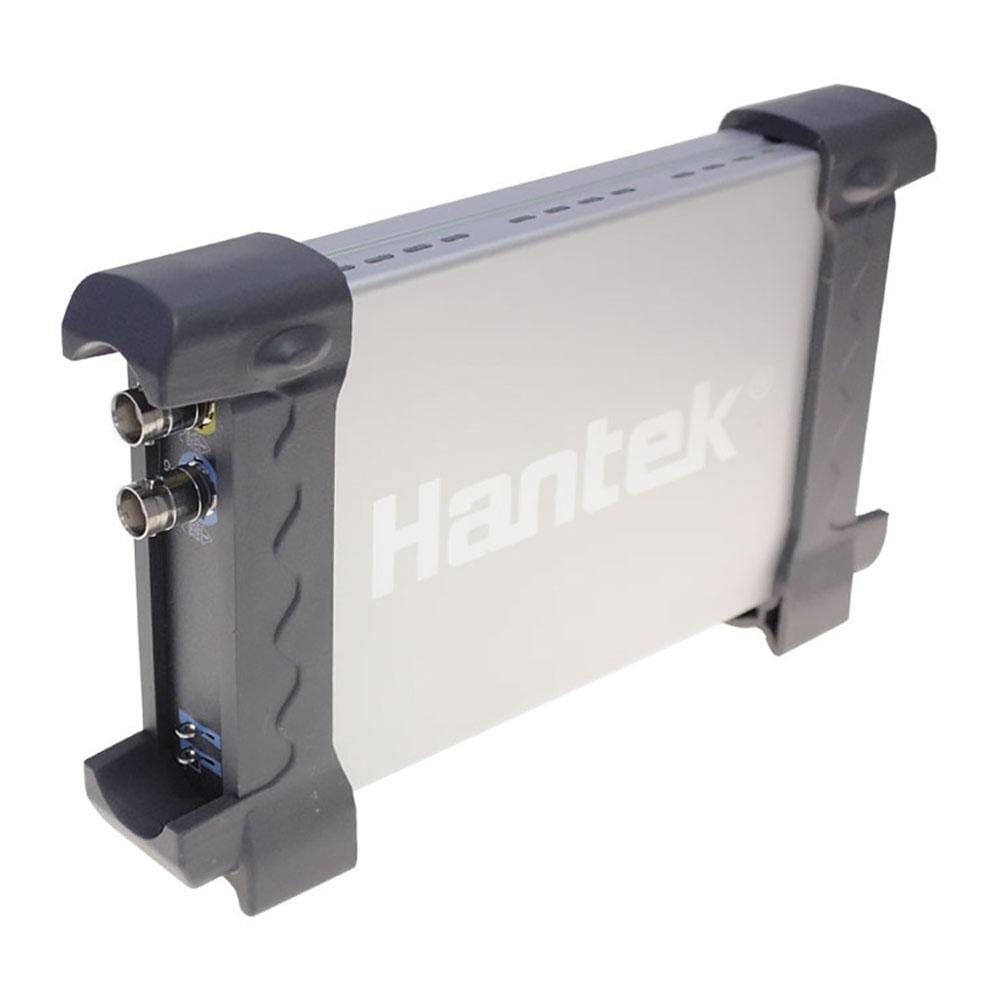 Control Programme
The programme is user-friendly and easy to control. It features a whole range of standard functions frequently met with, such as the Autoset function, math functions including FFT, signal storage and recording, measuring cursors, a wide range of measurable values. Download the programme for a free trial!.
Excellent value with optimal performance
An obstacle for anyone interested in owning a good oscilloscope is its purchasing price. High quality oscilloscopes are expensive and that is why low-end measuring instruments are produced which, however, fall short of the qualities of professional measuring stations. Hantek brings a quality alternative and offers a balanced price/performance ratio.
The DSO-6000 USB Oscilloscope Product Series
The 6022B model is based on the Hantek DSO-6000 product series. Oscilloscope in this series have some common features: 2 channels, 1M? 25pF impedance, AC/DC/GND coupling, 3 % DC amplification accuracy, 8-bit vertical resolution.
Full 12 months Warranty
The Hantek DSO 6022BE is guaranteed from defects in workmanship for 12 months. If a claim is required under the warranty, the unit just has to be returned to The Debug Store in the UK. Hantek ONLY offer warranty for items sold by an Official Distributor.
Hantek 6022BE USB Oscilloscope
Frequently Asked Questions
Have a Question?
Be the first to ask a question about this.
Ask a Question