And Device Duplicator

Regular price

$10,239.00 USD

excluding tax

Regular price

Sale price

$10,239.00 USD

excluding tax

Unit price

per

Sale

Sold out

Pre-Ordered items ship within 10 days of ordering
Introducing NuProgPlus-U16: The Ultimate Universal Programmer
Unlock the full potential of your electronic devices with NuProgPlus-U16, the most powerful universal programmer on the market! Whether you need to program EEPROM, Flash, MCU, eMMC, or UFS devices, this cutting-edge device covers you. But that's not all – it can also easily duplicate eMMC and UFS devices!
Unmatched Performance and Efficiency
Experience unparalleled efficiency with the all-new FPGA kernel architecture of NuProgPlus-U16. With this revolutionary design, you can extend the total sockets up to 16 SPI Flash programming or 16 eMMC/UFS IC duplicating in parallel. Say goodbye to slow and tedious programming – get more done quickly!
Easy Manual Operation with Project Files
NuProgPlus-U16 is the epitome of user-friendliness. With the manual operation model of NuProgPlus Series, you can effortlessly operate the programming or duplicating process without needing a PC. Thanks to the project file(s), you can conveniently use the LCD and keypad to perform the desired actions easily.
Enhance Your Workflow with Hand Press Fixture
Upgrade your programming experience with the optional Hand Press Fixture accessory. This smart add-on allows you to pick and place the IC effortlessly, making your work more efficient and comfortable.
View full details
SKU: NuProgPlus-U16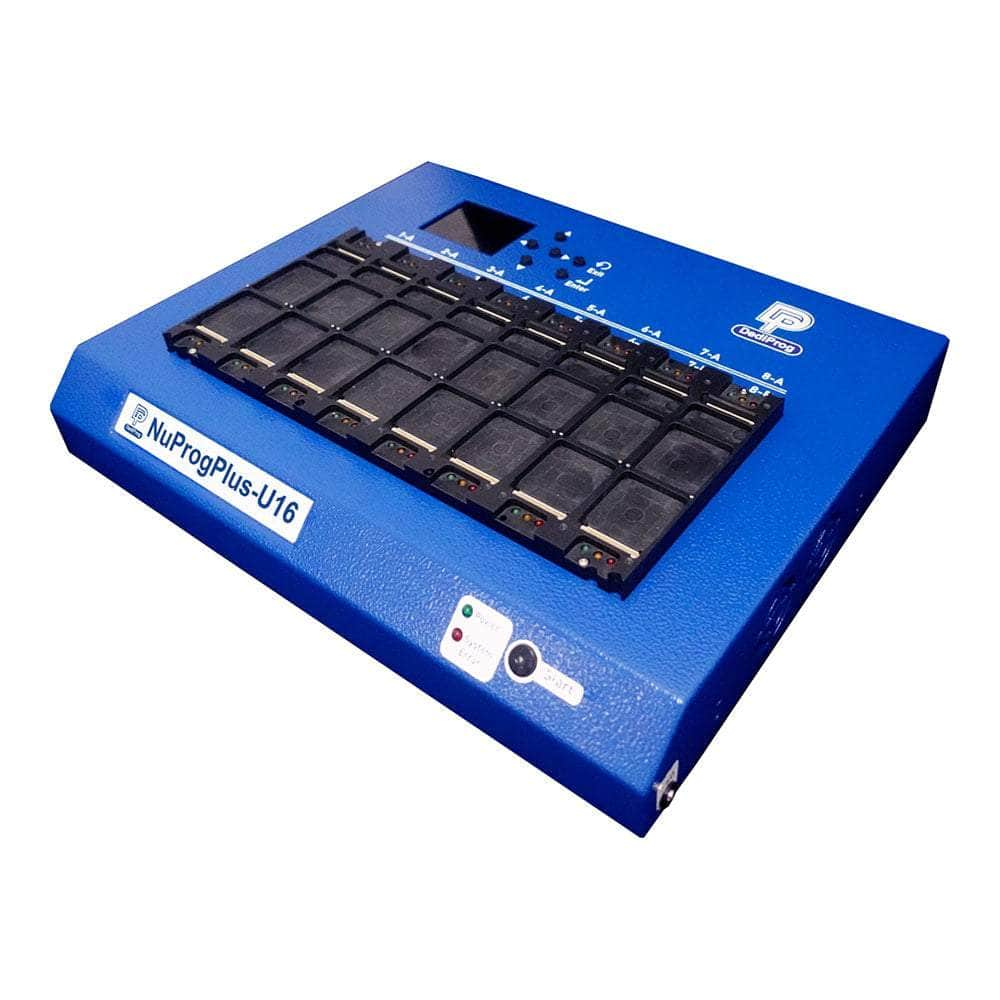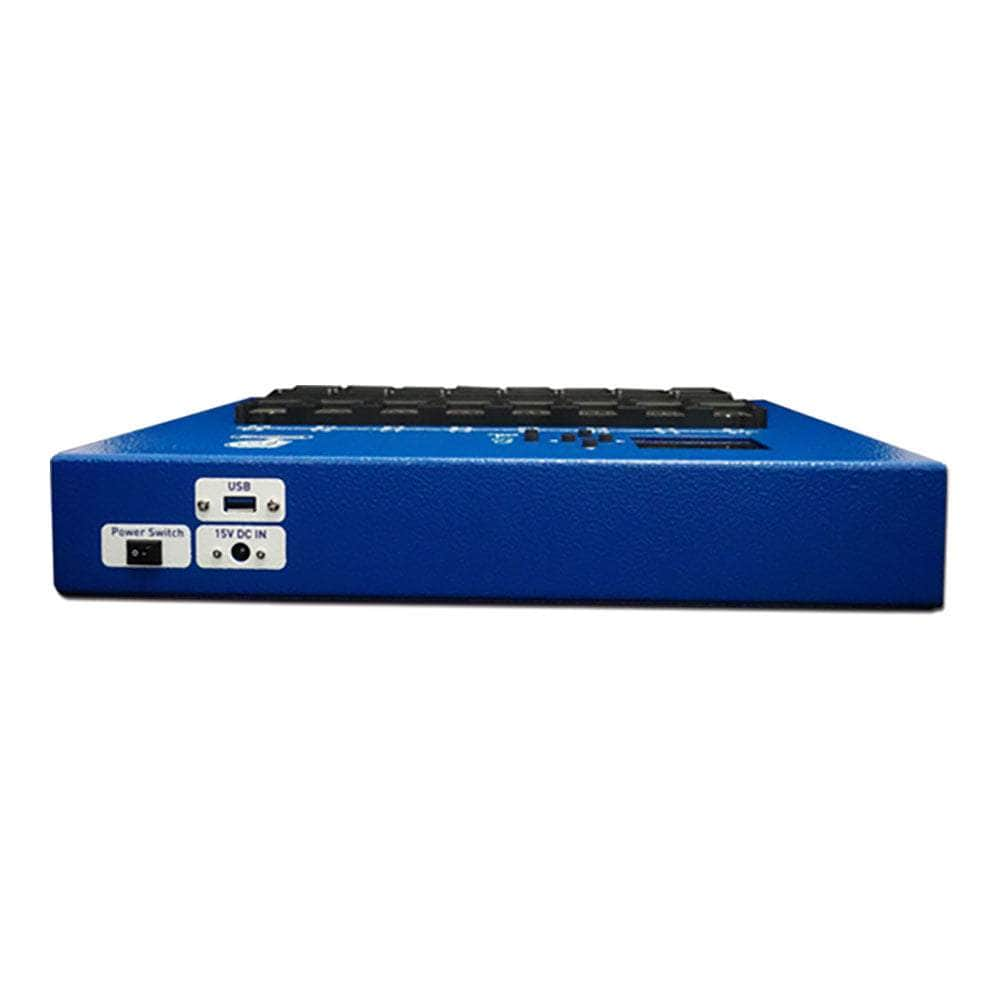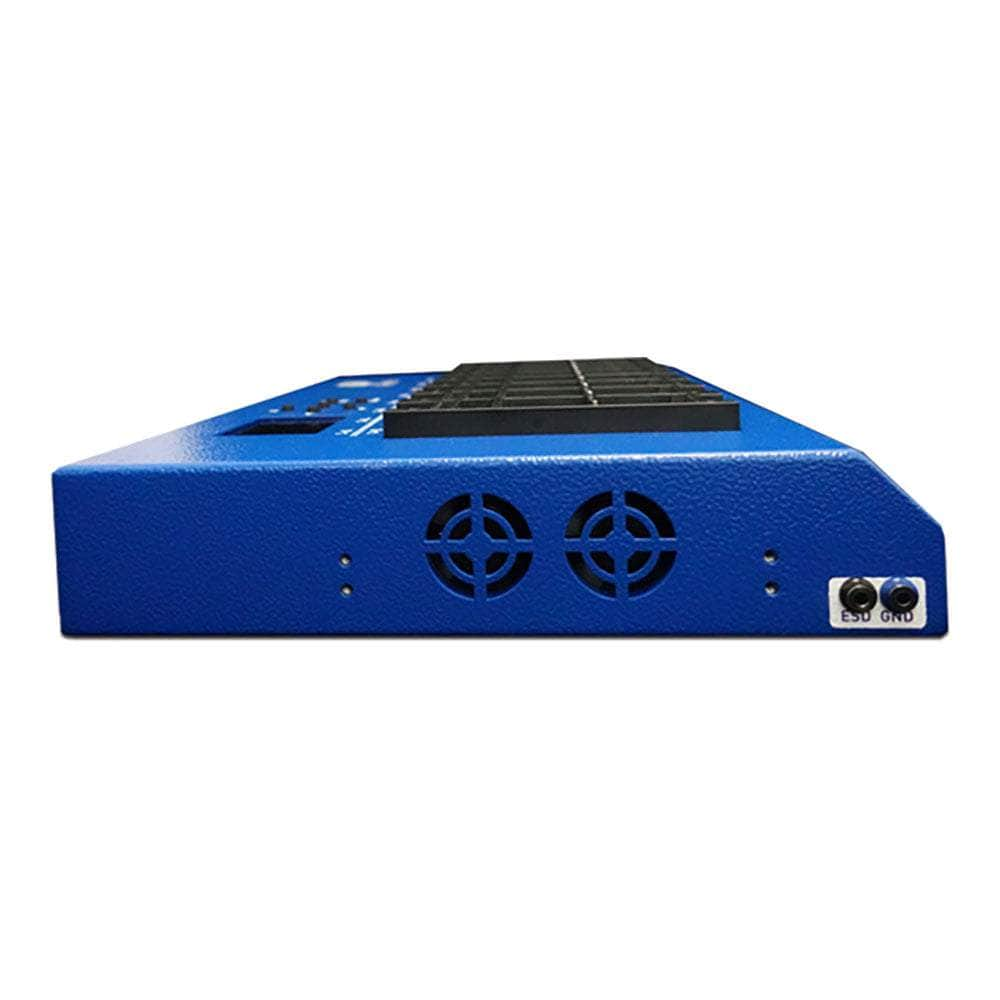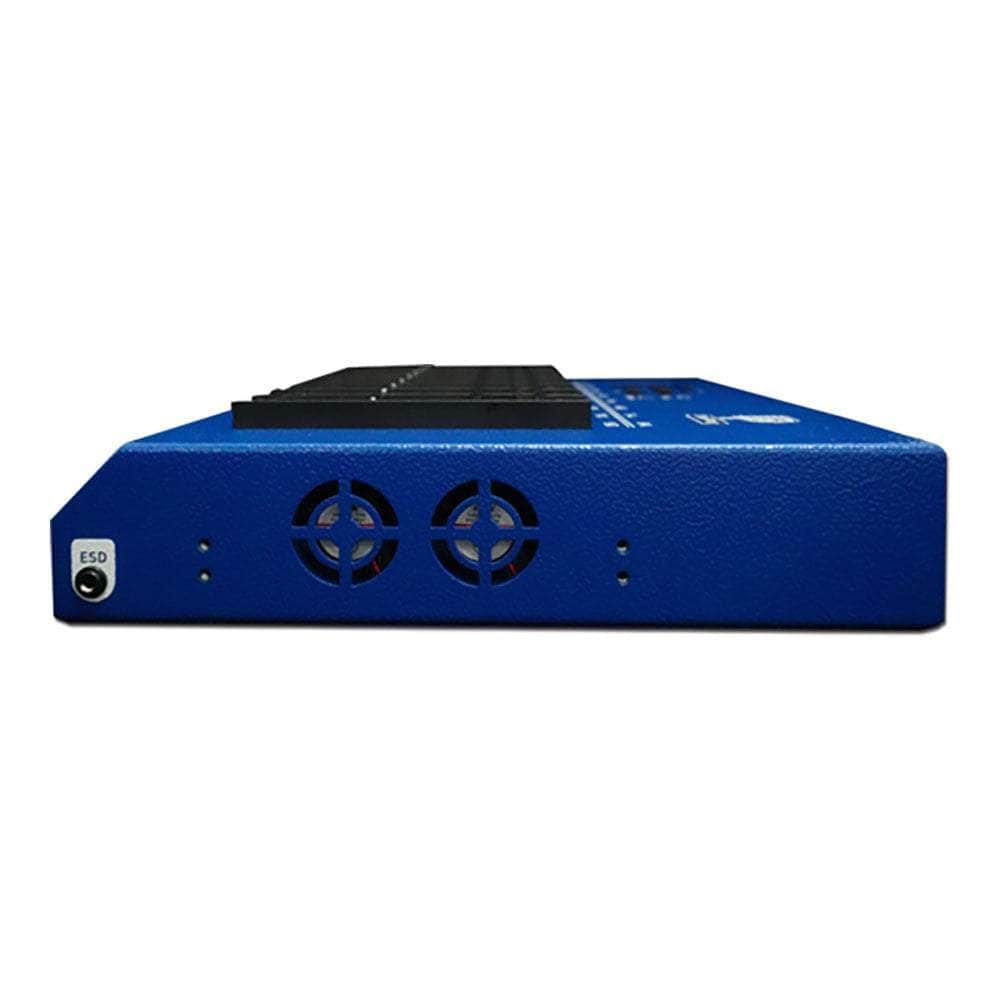 Fully-Featured Production Programmer
The Dediprog NuProgPlus-U8 has been designed using an advanced FPGA-kernel based architecture to ensure devices can be programmed at ultra-high speed from a device data file or copied from a pre-programmed device.
The Widest Device, Interface and Package Support in the Market
Supported Device Types
Supports standard and advanced storage devices including eMMC and UFS, in addition to SPI NOR, SPI NAND, Parallel NOR, Parallel NAND, and EEPROM.  Also programs MCUs. CPLDs and FPGAs.
Designed For Production
Out of the box, eight devices - SPI Flash programming or eMMC/UFS IC duplicated in parallel.  The programmer can be expanded to support up to sixteen devices.  In addition, the PC Programming Software supports multiple programmers connected to the same PC.
The programmer has also been designed for low-skilled operators by LCD Keypad operation in Stand-alone mode.
Device Duplication
If more convenient for you, devices can also be duplicated.  This can often be a time-saving process.  The following can be duplicated:
UFS data, LUN configuration, and Descriptors/Attributes/Flags. (Note: RPMB duplication is not supported)
eMMC boot area, GPP, user area, and ExtCSD. (Note: RPMB duplication is not supported)
Duplicate PCI-E SSD in different modes (Whole disk, selected partition with specific percentage)
Project Management
Project files are supported.  This feature makes it easier to manage multiple projects by being better organised:
Integrates high speed storage to store project file or project folder for more stable and faster transmission.
Project download speed up to 100 MB/s
Provision of a simple Start button to commence programming after loading the project file, so operator will not load the wrong image file or select the incorrect IC part number.
Productivity Features
The programmer supports Manual Mode, Auto-Detection Mode and use with a Device Handler.
eMMC/UFS Programming and Duplicating

MCU/Flash Programming
Dediprog NuProgPlus-U16 Universal Gang Programmer
Frequently Asked Questions
Have a Question?
Be the first to ask a question about this.
Ask a Question