Pre-Ordered items ship within 10 days of ordering
The HyperLOG® series 4000 Broadband-Antennas are identical to those of the 7000 series, but offer a wider frequency range down to 400MHz, in particular for covering the important 70cm amateur radio frequency range (430MHz and up).
As a result, the physical size of these completely GOLD-COATED-antennas had to be increased significantly. The result is a antenna-series of unique high-tech antennas with a formerly totally unknown combination of functionality, performance and design in this price category.
View full details
SKU: 201/009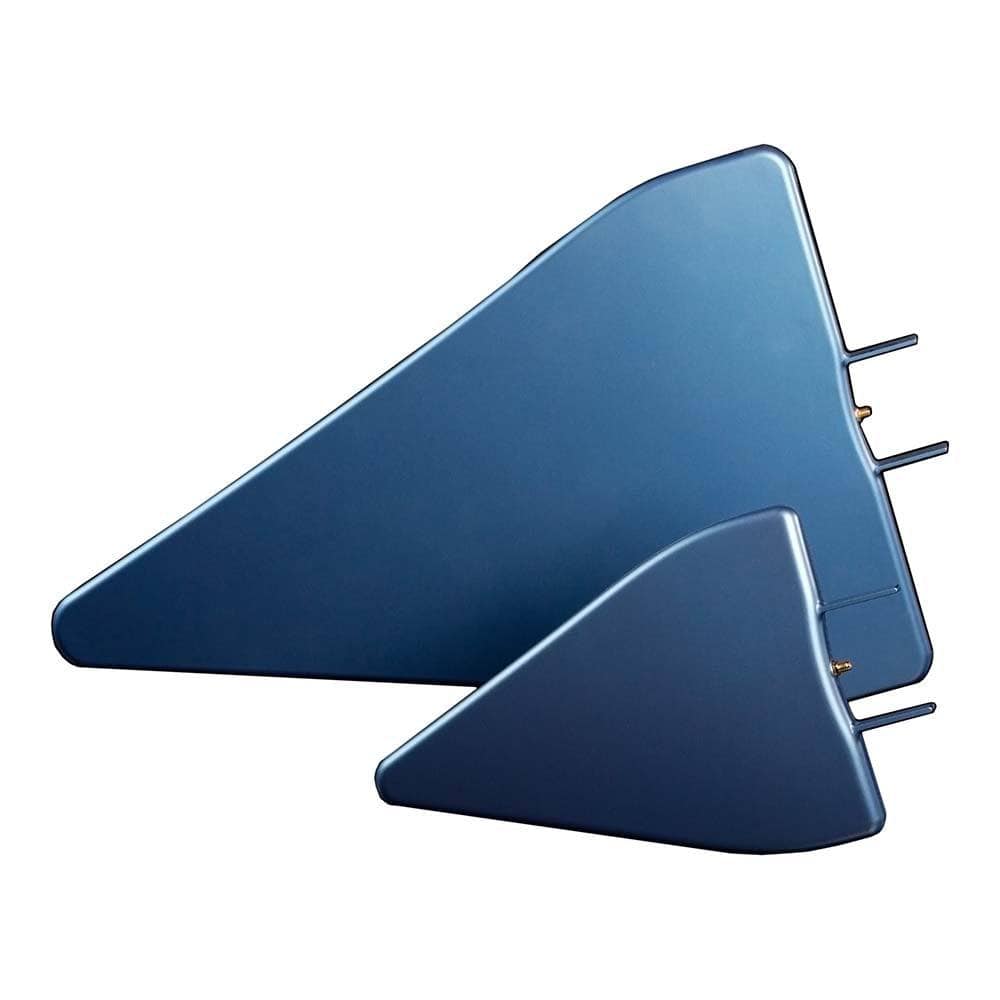 Features
Includes exhaustive calibration data
Specially designed radome for perfect antenna protection
Gold coating for stable performance
Wide bandwidth
Coverage of various mobile radio frequency ranges
Suitable for field-strength and EMC measurements due to high precision
Compact and sturdy design
 For lab and open-field applications
 
HYPERLOG® 4025
HYPERLOG® 4040
HYPERLOG® 4060
Design

Log-Periodic

Frequency Range
400MHz-2,5GHz
400MHz-4GHz
400MHz-6GHz
Max. Output Power

100 W CW (400MHz)

Nominal impedance

50 Ohm

VSWR (type)

<1:2

Gain (type)

4dBi

4dBi

5dBi

Antenna Transducer Factor
18-34dB/m
18-38dB/m
20-40dB/m
Calibration Points
211 (10MHz-Steps)
361 (10MHz-Steps)
561 (10MHz-Steps)
RF-Connector

SMA-Connector (18GHz) or

N-Connector via Adapter

 
Dimensions (L/W/D)

590x360x30 mm

Weight
1200g
1200g
1000g
Warranty
2 Years
Testing
Every HyperLOG EMC Test-Antenna goes through rigorous testing in our laboratories before dispatch and is equipped with a high-quality GOLD COATING, a high-tech antenna case (radome) that offers protection against mechanical damage and environmental influence, a top-quality integrated tripod connection and an SMA connector (18GHz version) with twist protection.
Exhaustive Calibration data
All Aaronia compliance antennas include a complete high resolution (10MHz steps!) calibration data set with up to 533 calibration points (Excel file, download link provided). This offers the ability to make a very accurate EMC measurement with any spectrum analyzer.
Made in Germany
All Aaronia pre-compliance antennas are developed, individually produced and calibrated in Germany at the Aaronia factory. This guarantees the highest standard so that Aaronia can offer every customer a full 2 years warranty for all EMC antennas.
Examples of use
Radar
GSM
UMTS
DECT-Telefon
Mast radiator
WLAN
Bluetooth
Microwave
Directional Radio
Tetra/BOS
Radio and TV Transmissions
Aaronia HyperLOG 4000 Series 400MHz-6GHz RF Log Periodic Antenna
Frequently Asked Questions
Have a Question?
Be the first to ask a question about this.
Ask a Question