How To Use Tag-Connect Cables With The Renesas E8a/E1 Debugger
Renesas E8a/E1 Cable Selection & Installation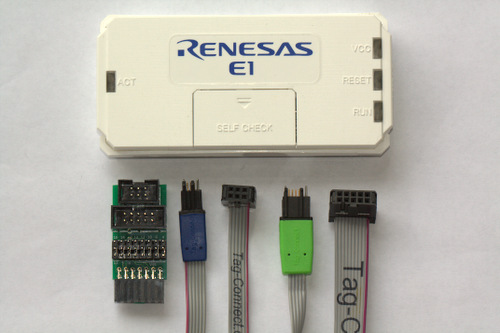 There are a couple of solutions for the Renesas E8a/E1 debugger. In conjunction with our TC-Renesas adapter, TC2030-IDC 6-pin or the TC2050-IDC 10-pin cables depending on your needs. Which you need will depend on the specific MCU you are using.
There are eight jumpers on the TC-Renesas adapter that you will need to set correctly to suit the family of MCU you are using and these will determine the signals routed to the PCB Tag-Connect footprint.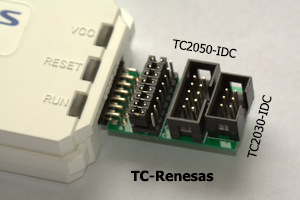 Plug in a TC2030-IDC or TC2050-IDC cable, depending on your MCU.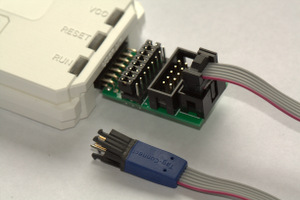 Above is the configuration for the TC2030-IDC. Below is the setup for the TC2050-IDC.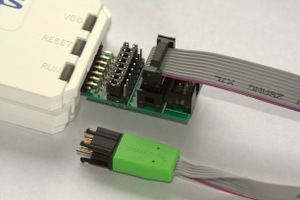 Connect it to your target PCB and start debugging!
Both cables come in "legged" and "no-leg" versions, as well as the option of our standard 6″ cable or 10″ versions.
For hands-free debugging, the TC20x0-IDC-NL will require the TC-2030/TC2050-CLIP depending on the cable.