Check Availability before Pre-Ordering
TBook TO204A Tablet Oscilloscope, 4-ch, 2GSa/s.
View full details
SKU: TO204A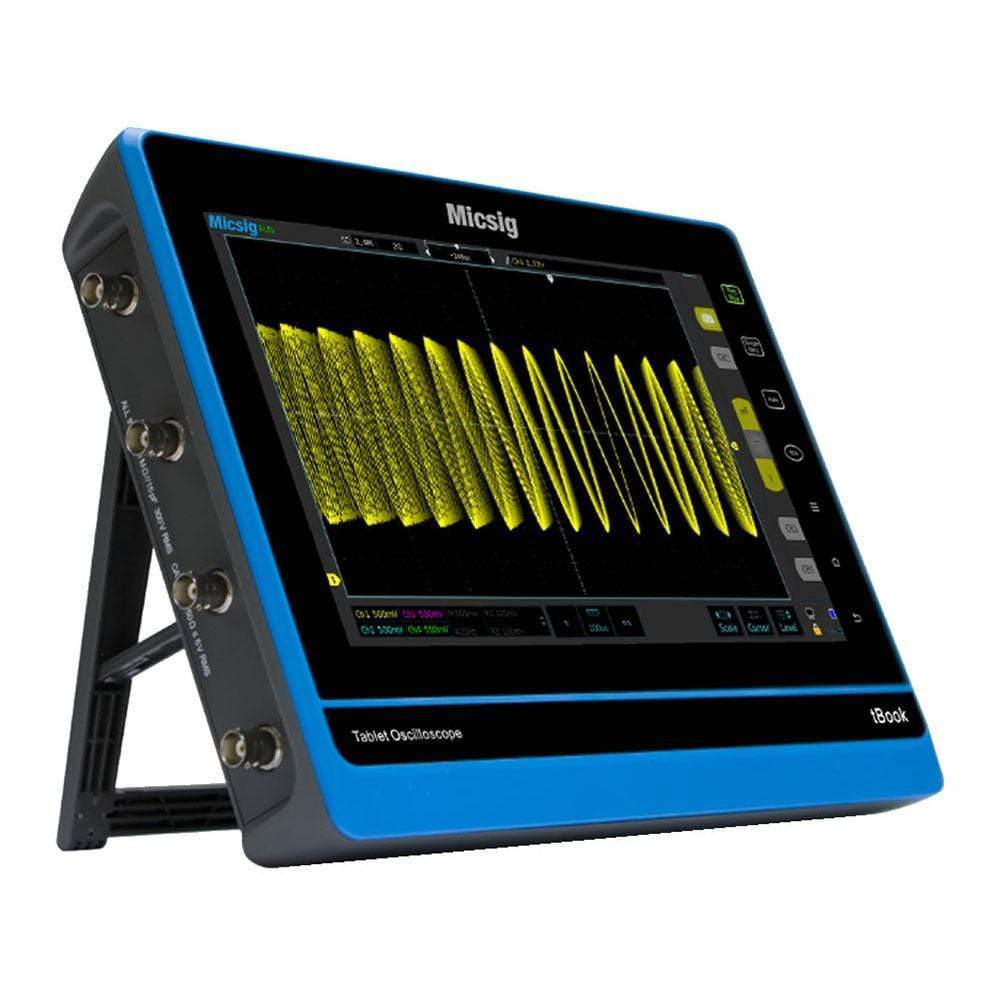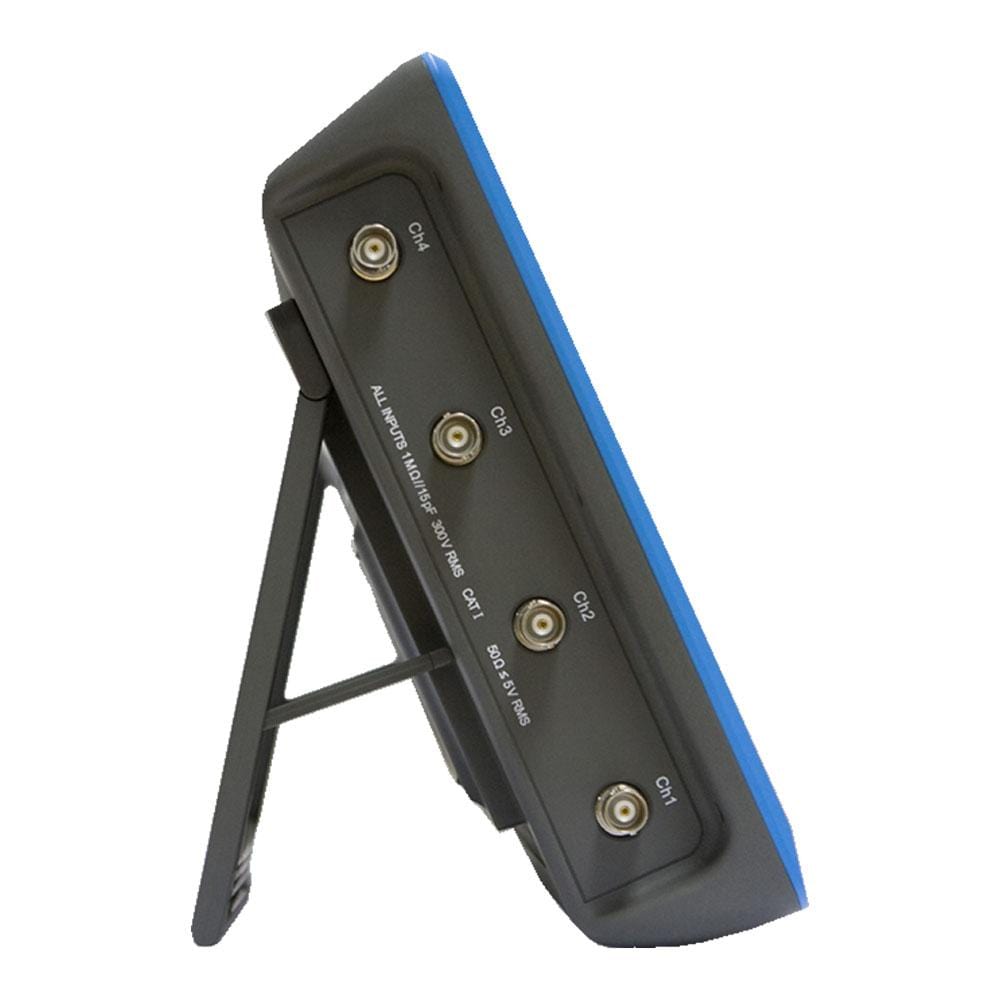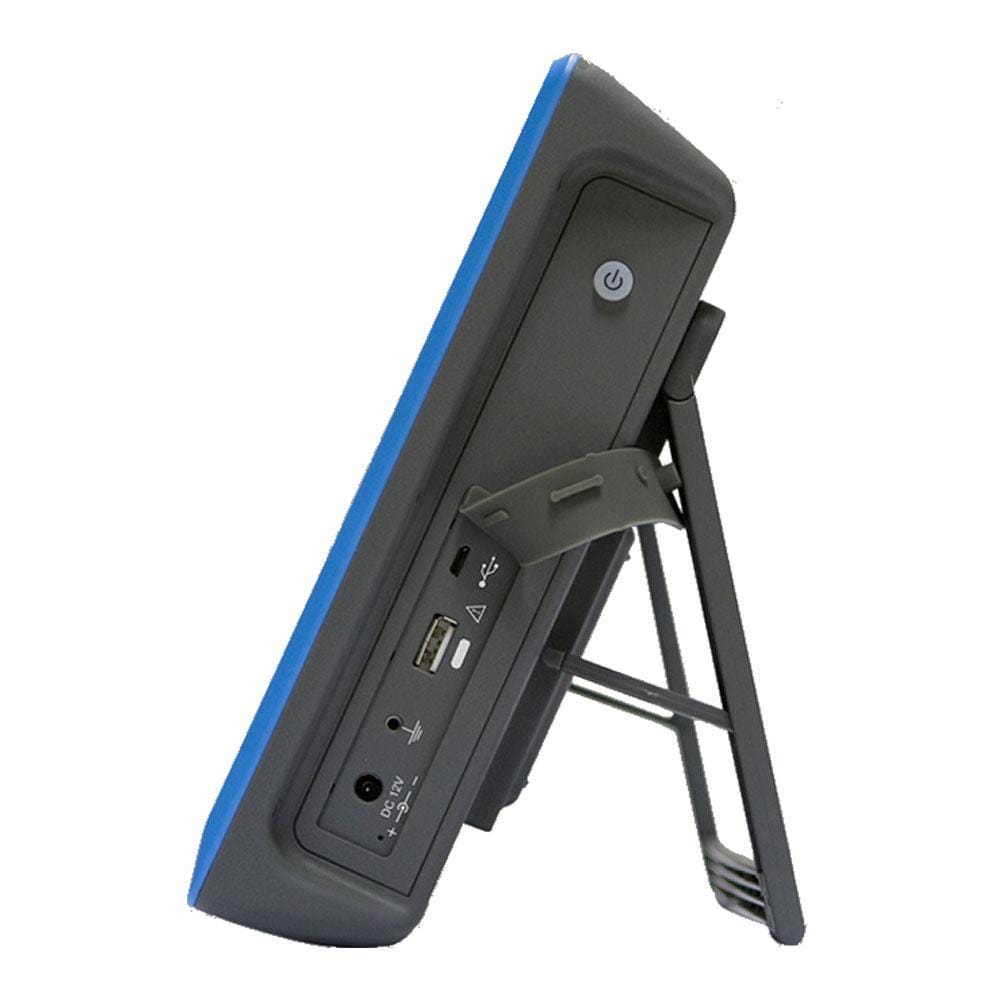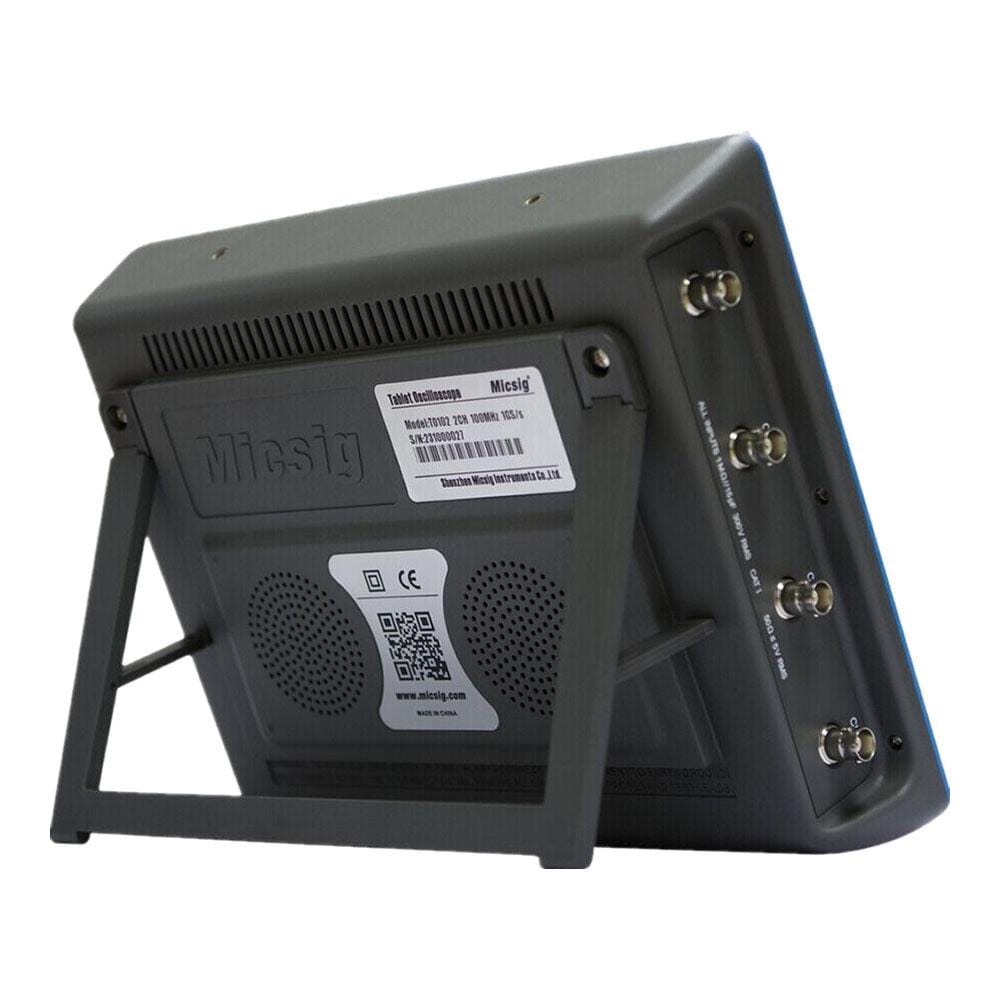 3D Waveform
3D display function redefines the waveform display, oscilloscope counts every data in order to display them with different colors or brightness, so that 2-D display (time and amplitude) turn into 3-D display (plus dimension of signal frequency), which becomes clear to distinguish the occasional signals, and provides an excellent visual effect. 
Up to 500K wfms/s
Waveform capture rate shows the number of waveforms displayed perminute, "Dead zone" of oscilloscope is the time of processing and displaying the waveform which have been captured, during the time oscilloscope sacrifices any waveforms. The time of "Dead zone" is far more than "Display zone" for common oscilloscope, which results to signals can not be displayed in most time, so abnormal signals escaped. High capture rate oscilloscope reduces the "Dead zone" time, and abnormal signals can be caught fast and accurately.
Eye pattern
A perfect eye pattern contains an immense amount of parametric information about a signal, it gives you a visual indication of overall signal quality, noise level and signal jitter without looking at the data content. It finds errors like improper cable connections, bad contacts, incorrect grounding and missing or superfluous terminators.
Serial bus trigger and decode
Waveform and data can viewed in a graphic mode: while in text mode, address, ID and data examination which makes up the frame are classified, also frame type and mistake can be classified, which helps user to debug and analyze the serial bus easier. Waveform data can be transferred to a PC via a flash device.
Multifunction
Integrating the functions of high precision multi meter, recorder, function generator. Built-in Android System, satisfying different needs like daily office, Internet and remote assistance etc.
MicSig TBook TO204A Tablet Oscilloscope, 4-ch, 2GSa/s
Frequently Asked Questions
Have a Question?
Be the first to ask a question about this.
Ask a Question